Caught the holiday shopping fever? There we go, it's that time when everyone's on the hunt for the best deals, and businesses are hustling to boost sales before the New Year. And to stand out this holiday, you need a solid marketing plan and lots of creative ideas, especially regarding the marketing strategy.
In the last blog, we have guided you through all the prominent trends and insights of this 2023 holiday. Now, it's time to use those insights to craft holiday marketing strategies that work for your business. Let's look at the 7 best holiday marketing ideas you can apply to drive more traffic to your online store and rocket your sales in 2023. 
To make your e-commerce store shine during the holidays, give it a festive makeover. Decorate your website and social media pages with holiday-themed visuals, colors, and cool graphics. Think of it as decorating your brick-and-mortar store for the season. When visitors land on your site or social profiles, they'll immediately feel the holiday spirit. 
A nicely decked-out online space creates a cozy vibe, drawing customers in to explore and shop. Take a peek at how Starbucks does it – they've infused their profile with that festive Christmas feel, getting customers pumped up when they drop by their social page.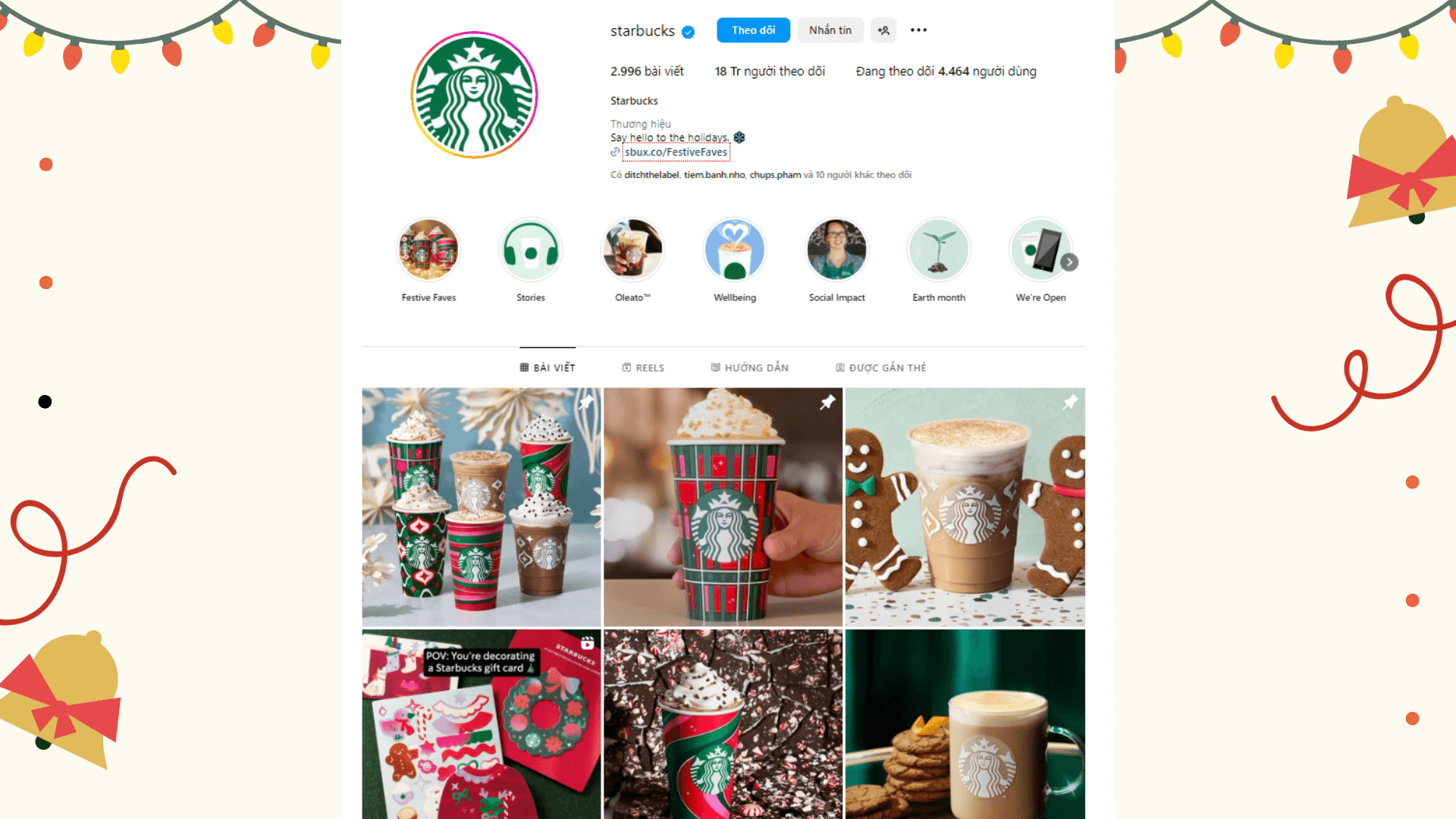 Try holiday influencer marketing
Influencer marketing is becoming increasingly crucial these days. According to YouGov's Meta's Seasonal Holidays Study, 30% of holiday buyers are more likely to trust a brand that collaborates with a reliable creator. Therefore, this is one of the ideas you must try for your holiday marketing plan.
An influencer marketing campaign can be carried out in many ways. It is recommended that a brand reach out to long-term brand partners for holiday advertising. However, for precision targeting, an influencer marketing campaign should be planned months in advance of future festivals.
Also, keep in mind the following three things while partnering with influencers:
Expertise: Would they know and show real enthusiasm for the product, brand, or industry? Do they stick to the holiday theme and have appropriate content for your brand?
Demographics: Are their ethics and audience suitable for your business? Do they specifically have reach on the social media channels where your audience spends its time?
Reach: How do they engage with comments on their post, how many posts are shared and saved? Analyze the performance of their past sponsored posts. Don't just look at the number of likes only.
Try referral program
Leveraging the holiday spirit through referral programs is one of the greatest ideas to reach new customers. The purpose of this holiday marketing activity is to encourage your current customers to refer friends and family with special holiday incentives. This not only brings in new customers but also rewards your existing ones. It's a win-win scenario that can boost sales and build a sense of community around your brand.
To create a referral program, you can simply look for Affiliate apps as they offer user-friendly tools for creating and monitoring the program effortlessly.
Livestream your holiday sales
Live streaming can create excitement and urgency around your holiday promotions. Host live sales events showcasing your products, offering exclusive discounts or limited-time offers.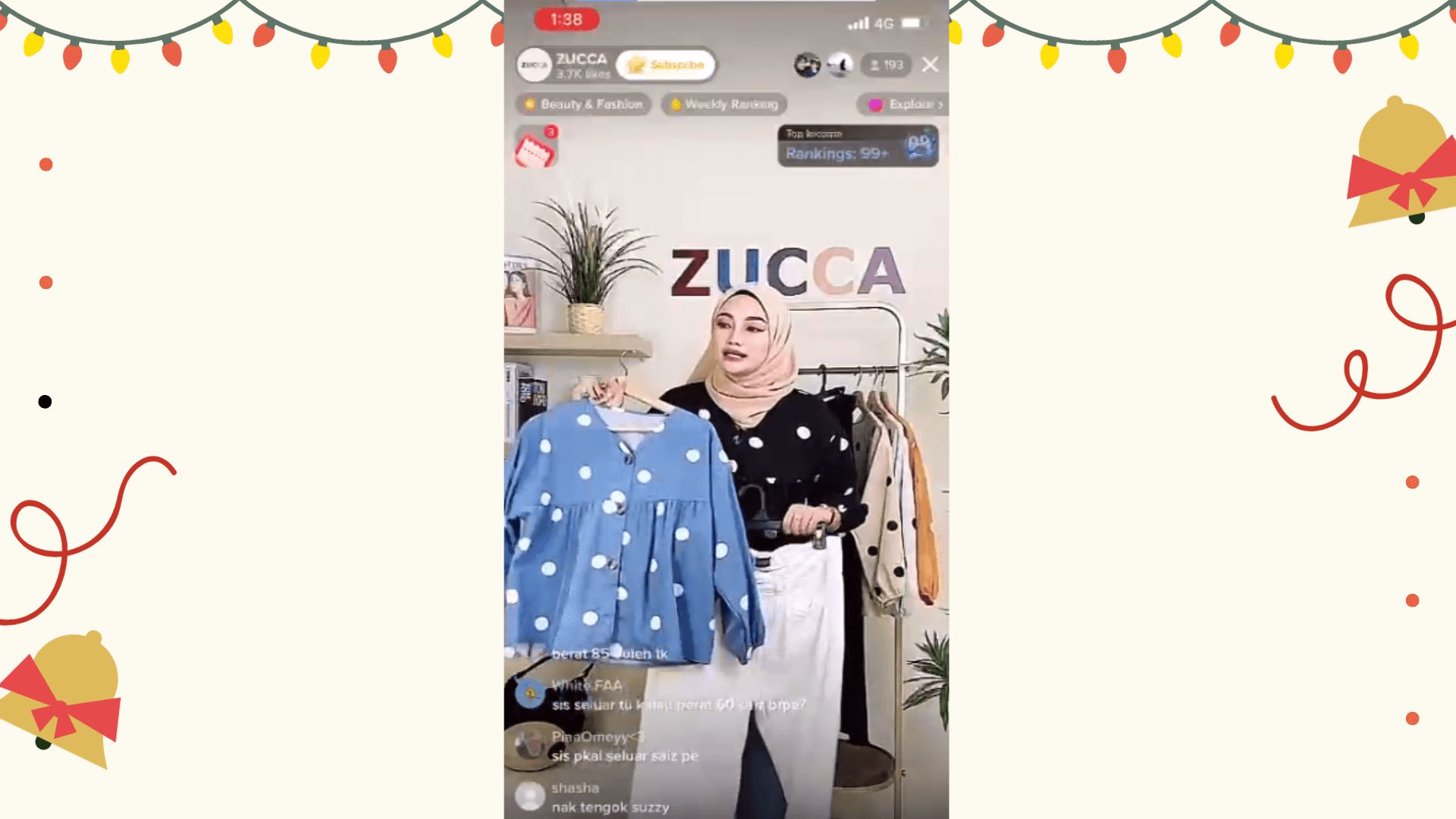 Use platforms like social media (TikTok, Facebook, Youtube, etc.) to connect with your customers directly, answer their questions, and showcase your holiday offerings interactively and dynamically.
Optimize email marketing
You should use email marketing as a part of your holiday marketing campaigns to boost sales. These might be anything from early bird discounts and sales promotions to invitations to holiday-themed events and gift ideas displays.
During holidays, there are multiple types of emails that you can consider delivering to achieve the highest open rates and boost greater sales:
Holiday greeting emails: You can build a personal relationship with your customers by sending them a holiday greeting. You might then start sending information regarding loyalty program reminders, product updates, or special deals.
Promotional emails: You should use this type of email to inform your holiday customers about the products and promotions you're running during the holiday shopping season.
Abandoned cart emails: Abandoned carts can be a nuisance to your holiday performance. Therefore, you must send these customers follow-up emails that solve their needs. You could try showing them their abandoned cart and offering discount codes to encourage them to take action.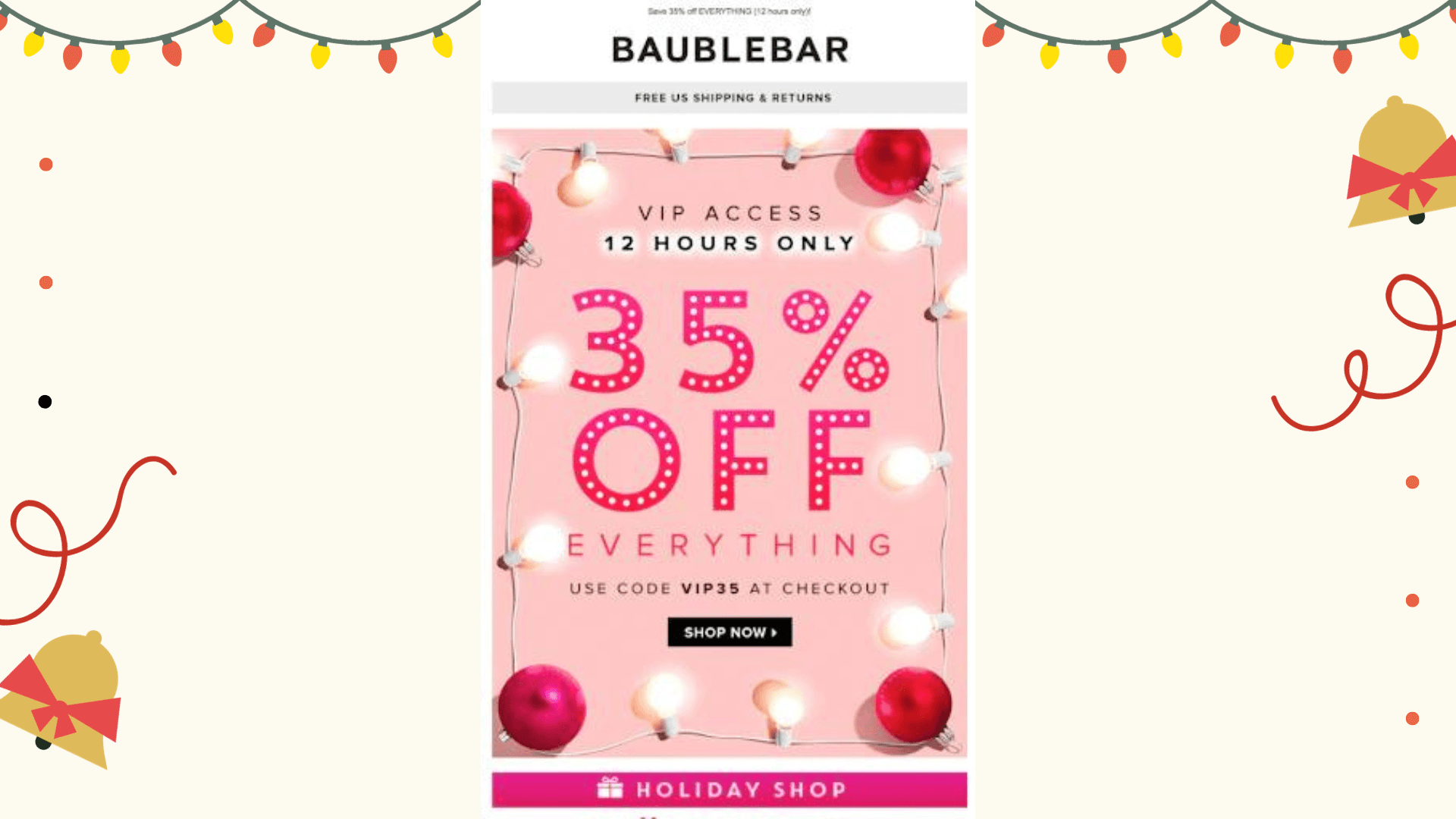 Pro Tip: Consider adopting an automated and compelling abandoned cart email flow. Also, think about investing in email automation to enhance the efficiency of your entire email marketing campaign.
Here is a rundown of email automation strategies you could take into consideration for holiday emails:
Create abandoned cart automation workflows: Send abandoned cart emails to secure holiday sales.
Use lead scoring to target leads: Send emails to prospects who are likely to purchase based on user behaviors.
Use a seasonal welcome email: During the holidays, look for new subscribers. Send a welcome email with a promotional code or a holiday greeting.
If you want to take advantage of email marketing, we suggest you take a look at NestSend – a one-stop email marketing automation solution to win customers for life & drive sales. Simple but effective, NestSend is available for free, so grab this now.
Social contests have shown to be an excellent way to increase holiday sales. Hence, you can consider putting it into your holiday marketing campaign. Whether it's a giveaway, a photo competition, or a video creative challenge related to your products, contests are a fun way to involve your customers. People love the chance to win something special during the holidays. 
It not only encourages participation but also spreads the word about your brand as participants share their contest entries with their friends and family. Lastly, remember to measure the contest result. to see how your engagement activities are impacting your business performance.
Offer exclusive holiday discounts
One of the great things about holiday shopping is the awesome deals you don't get any other time of the year. Data from Statista shows that 89% of Millennials and 78% of Gen Z in the US would try a new brand if they were offered a discount. People always want to get the maximum bang for the bug. Even a little bit of savings can motivate them to make purchases.
As you can predict, there are many different ways to utilize promotion deals in your holiday marketing strategies. Here are three typical types of promotions working like a charm.
Quantity breaks or volume discounts
The more you buy, the more you save! Think of it as a tiered pricing strategy, based on how many products a customer buys. For example, holiday shoppers could buy three bottles of wine and get a discount on each bottle, or they could buy six pairs of socks and get a discount on their overall total.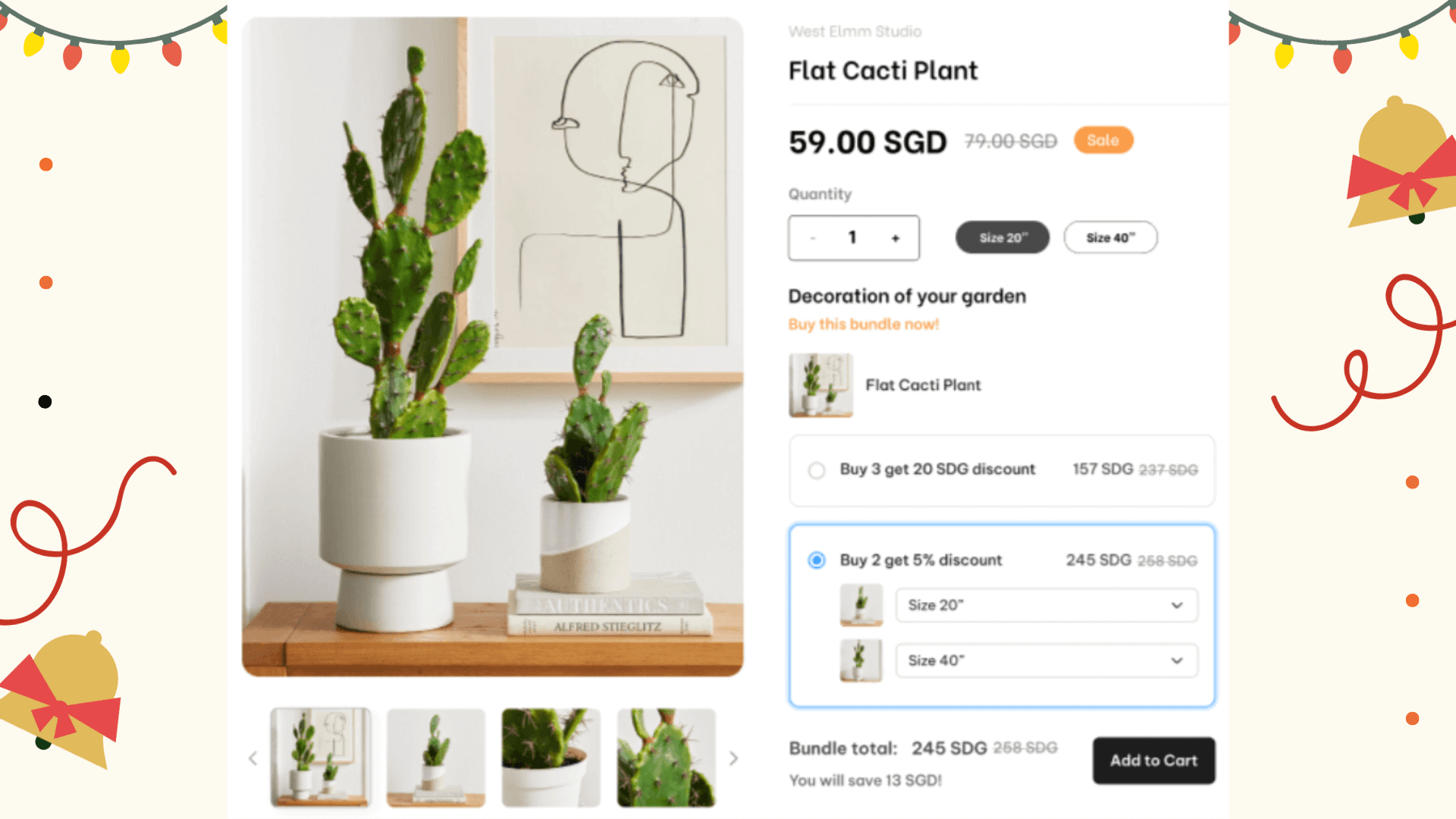 Volume discounts are relatively timeless. They'll help you sell more inventory throughout the holiday shopping season, so set these discounts early and run them until the new year.
Multi-product bundles
Product bundling is selling a combination of multiple products at a discounted price. For example, if you sell clothing, offer specific shirts and pants that match up well in the bundling widget. Offering products in discounted bundles highlights the value customers will get by purchasing items together. This will increase the total number of items you sell and your average order value.
Maybe you have products that aren't converting as well separately, so you could try to create bundles with other popular products to sell more of your inventory.
Product bundling not only maximizes revenue from each customer but also provides an exciting experience for your customers. While saving money with good deals, they can try other items they may have not originally purchased or even new ones that you want to introduce.
Buy one, get one free (BOGO)
66% of shoppers like BOGO the most out of any type of discount promotion. It's a win-win for you and your customers, after all. Holiday shoppers can stock up on gifts while you can move inventory effectively.
If Black Friday Cyber Monday is coming up and you have more stock than you'd like, roll one out to move those last-minute gifts. If you have excess inventory after Christmas, make your end-of-year sales BOGO-centric to clear your shelves and make room for exciting new products in January. However, please keep in mind that if an item can sell multiple units at full price, you don't need a BOGO sale to roll these sales out once.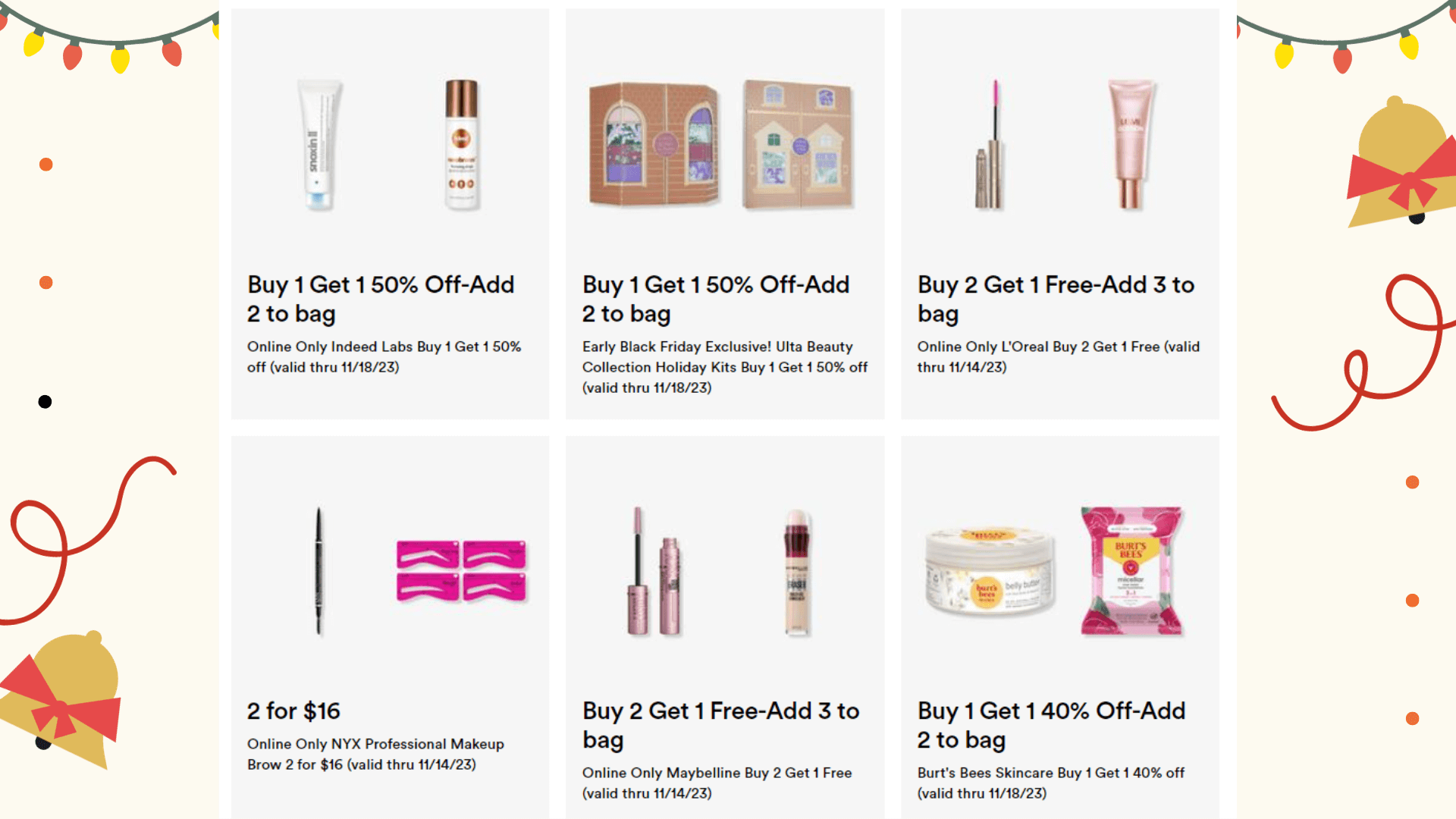 During the holiday season, get ready to juggle multiple promotions to meet customer demand. No matter the offer – be it product bundles, volume discounts, or BOGO deals – you've got to keep a close eye on their performance.
To make your life easier, we suggest leveraging technology. Enter Nestscale Bundles, the all-in-one solution for handling all your promotion programs. With Nestscale Bundles, you can craft and customize your promotions, and monitor their performance, all in one user-friendly platform. It's a convenient and efficient choice for the bustling holiday season.
Ready to utilize these holiday marketing ideas to boost your sales this season?
For retailers, the holiday season may be the busiest time of the year but it's also a great opportunity to boost end-of-the-year revenue and brand awareness. From optimizing your store design to planning social commerce, email marketing, and holiday promotions, you have a lot of things to do.
We hope our comprehensive list of ideas helps you build a perfect holiday marketing strategy to drive more traffic and rocket your sales. Now it's time to turn your marketing strategies into execution. !