While there is still a great deal of uncertainty and numerous setbacks along the way to return to normal life, more and more customers are returning to physical stores and online stores continue to grow at a rapid rate.
Now that brick-and-mortar stores revamp outlets to prepare for the holiday shopping season, online merchants should also make sure to get their e-commerce stores into the holiday spirit and perform at their best during peak shopping days.
If you are unsure where to start or need inspiration, check out our step-by-step guide to optimize your Shopify store for the holiday season, namely Black Friday, Cyber Monday, Christmas, and beyond.
Give your website a checkup
You want to do everything you can to drive sales for your business at the most beneficial time of year. Among all the things you can do, below are important ones you should be considering to give your customers the best holiday shopping experience.
Prepare for holiday shopping traffic
If your online store takes three seconds or more to load, 32% of customers will probably purchase elsewhere. Similarly, 90% of your visitors will leave if it takes more than 5 seconds.
Therefore, you need a fast and capable Shopify store. Consider checking if your website can handle the increased traffic over the holiday season right away, or you risk losing a lot of potential clients.
To check your website performance and identify room for improvement, you can use the optimization tools, such as Google Page Speed Insights. Just enter your store URL and click the Analyze button. Then you will get your website performance score and suggestions to help your page load faster.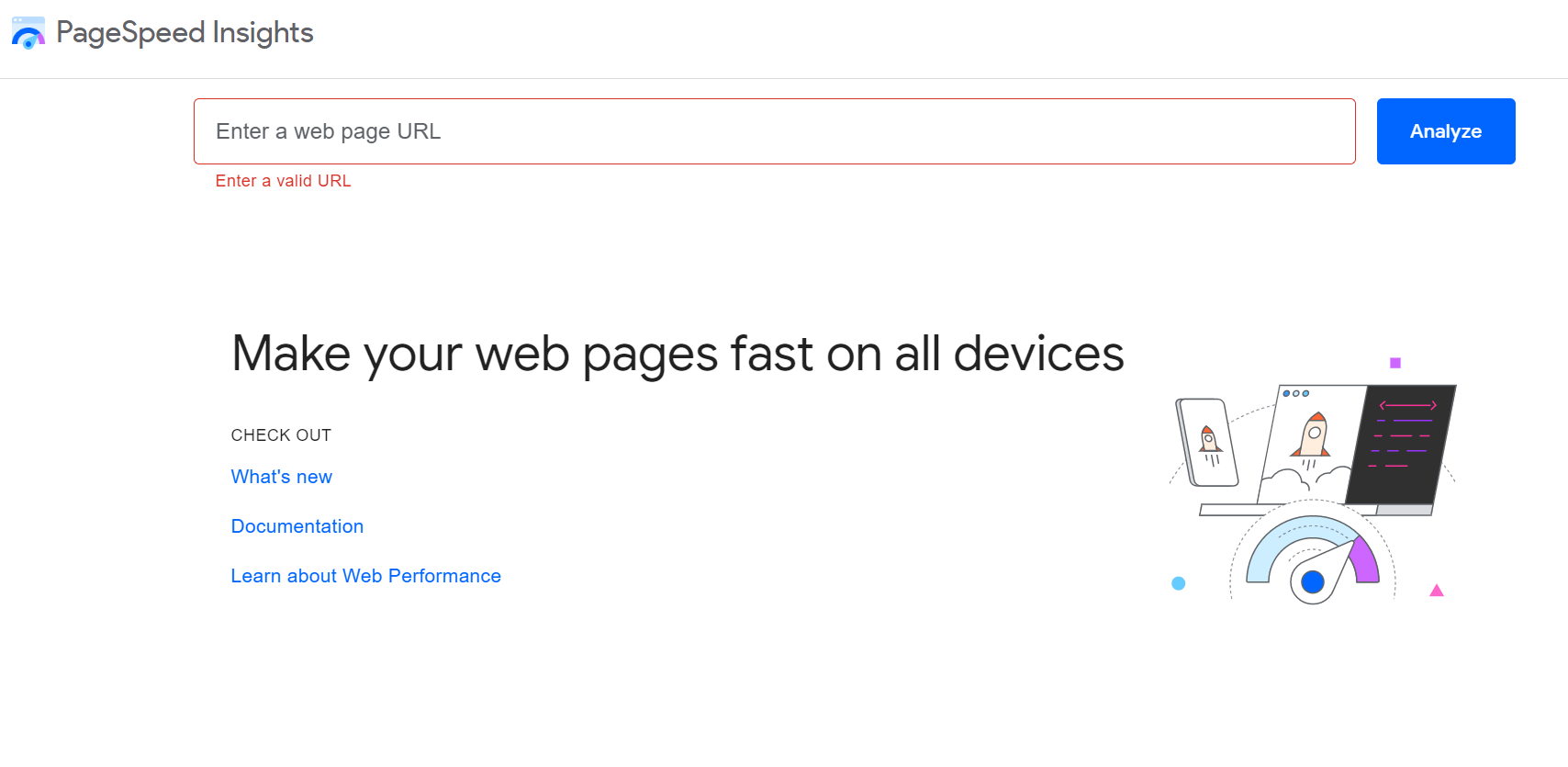 Also, consider backing up your store. Having a functioning backup of your website will be helpful if your site fails as a result of the large volume of orders.
In addition, try to speed up the checkout procedure by allowing customers to checkout without leaving the product page. Lastly, don't forget to double-check your website's security.
Help customers find what they need
Along with high traffic surges, customers' attention levels and tolerance to unhappy experiences are also a matter of concern during the peak shopping season. Holiday shoppers are in a hurry to get what they are looking for with as little friction as possible.
To prepare well in advance for the holiday shopping season, you should proactively check the shopping experience for ease of browsing and navigation. From creating a header navigation menu, and having a fine-tuned search bar to displaying top-selling products on your homepage, you can help customers get to the items faster.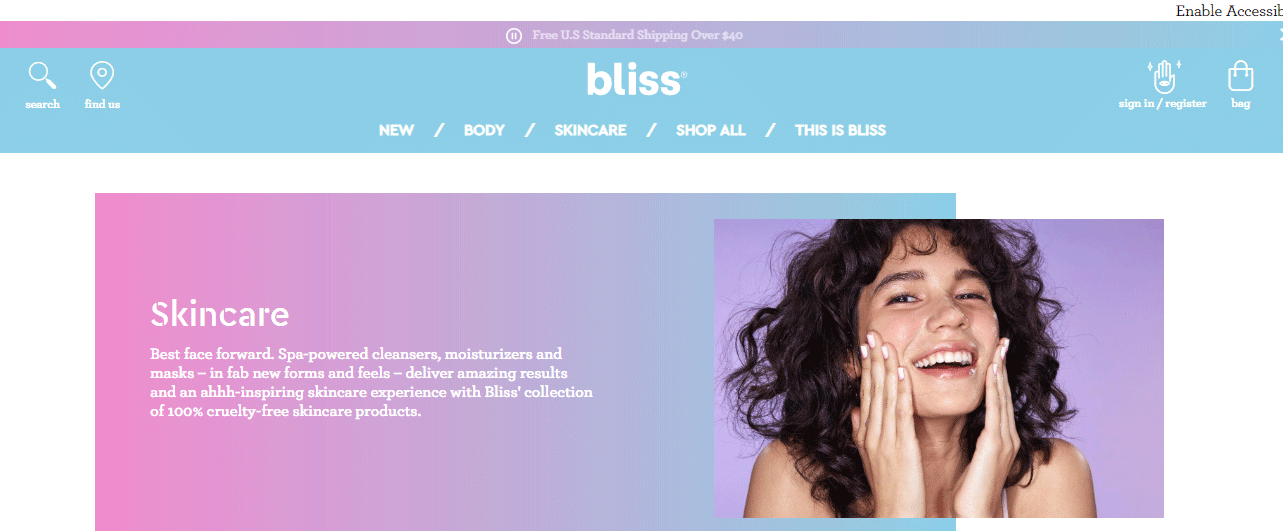 Have a clear return and shipping policy
The holidays are a time when you should provide convenience and flexibility for your customers when it comes to returns. Wrong sizes are ordered, a product is faulty, etc. So, one of the finest ways to gain customers' trust is to have a page on the website dedicated to shipping and return policies. The shipment and expected delivery dates should also be clearly stated because they affect customers' purchasing choices.
Consider building a comprehensive and straightforward FAQs page that answers common questions about a return, shipping time, etc.
Following the pandemic, many shoppers may anticipate free shipping this season. Therefore, do mention free shipping on your website if you are offering it. Apart from free shipping, try to include the most crucial information to the top, such as announcements, discounts, countdowns, etc.
Add a festive touch to your website
Create a festive atmosphere and provide shoppers with a positive store browsing experience by giving your website a holiday look. We are not suggesting redesigning your entire website. Just a few festive additions here and there are more than enough to make your site visitors feel that the holiday season is, indeed, upon us.
Tweak your store logo and create holiday-style product images
Your business logo is an important part of your website design, which appears on every store page. That is why you need to find a way to add holiday elements to your logo, like adding bells, Santa hats, wrapped boxes, holly leaves, or anything related to the holiday.
You can also add holiday flair to your products with updated images. Even if you already have great product photos, consider reshooting them with winter props and festive backgrounds.
For example, if most of your products are displayed outdoors during the summer, this is a good time to change those for a different winter background. Heart-warming pictures of your candles on a holiday table, a family sitting around a tree on Christmas, etc. are perfect for the holidays. You can also position your product in a glittery gift box, or attach a bow and gift tag.
Not sure about creating or finding festive holiday images? The good news is that there are plenty of easy-to-use tools and resources for holiday decorating quickly and affordably – or even freely.
Use holiday colors to draw attention
Always keep in mind the significance of color. Each hue you choose suggests a specific intention that can shape how customers feel about your online store and its products.
Although color has always played a significant role in eCommerce site design, here are some quick recommendations for making adjustments that will increase your store's sales as you give it a new holiday coat of paint.
Red
Red is one of the most distinctive colors for any website and is frequently connected to sales, the holiday season, and warmth. Red's fundamental connotations include energy, attention, and passion. To emphasize the most crucial elements of each page on your website, red should be used wisely, or else it will bring minimal impact.
Green
Green is a holiday color that generally represents positive actions and reactions. Green's underlying meanings are harmony, dependability, and sustainability. Use this color to complement your holiday greetings, as well as areas where customers are normally looking for value, such as the reviews section, and about page.
Blue
Blue is often overlooked for its significance in the e-commerce holiday season design. It's frequently used as a background for holiday-themed websites, as well as other accents here and there. Blue represents self-assurance, responsibility, dependability, and balance.
Welcome your visitors with warm wishes
What better way to surprise your website visitors than with festive graphics and greetings for a Merry Christmas and a Happy New Year? Simply navigate to your Shopify store theme editor and experiment with the Image with text overlay element.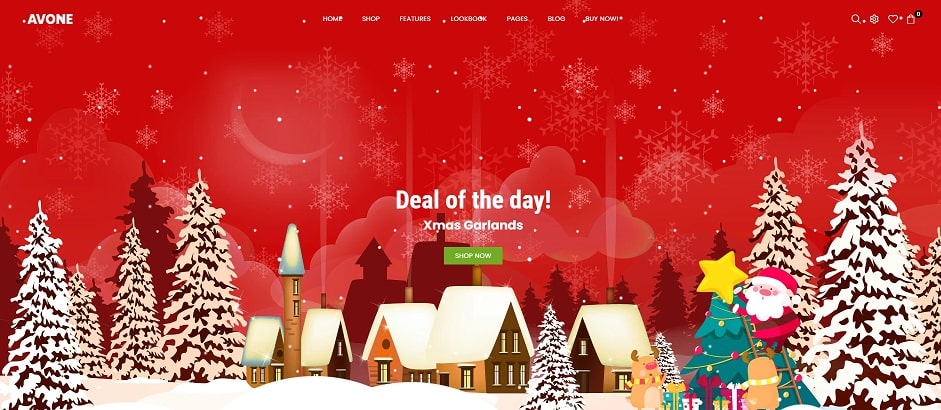 Write holiday-themed content
Decorating your online store for the holidays isn't limited to tinkering with graphics or visuals. If your site has a blog, you should make it a point to post something in the spirit of the season. It could be a very thankful post, a fun Christmas story, or something that reminds us of the holidays and what it means to us. You can also help your customers out with holiday shopping by having holiday gift guides or product guides.
Gift guides are one of the most effective upselling methods where you guide customers by showing a "You may also like" section on product pages or by giving them a free comprehensive ebook. This basically aims to help your customers get into the holiday spirit, check everything off their list, and ultimately increase your bottom line.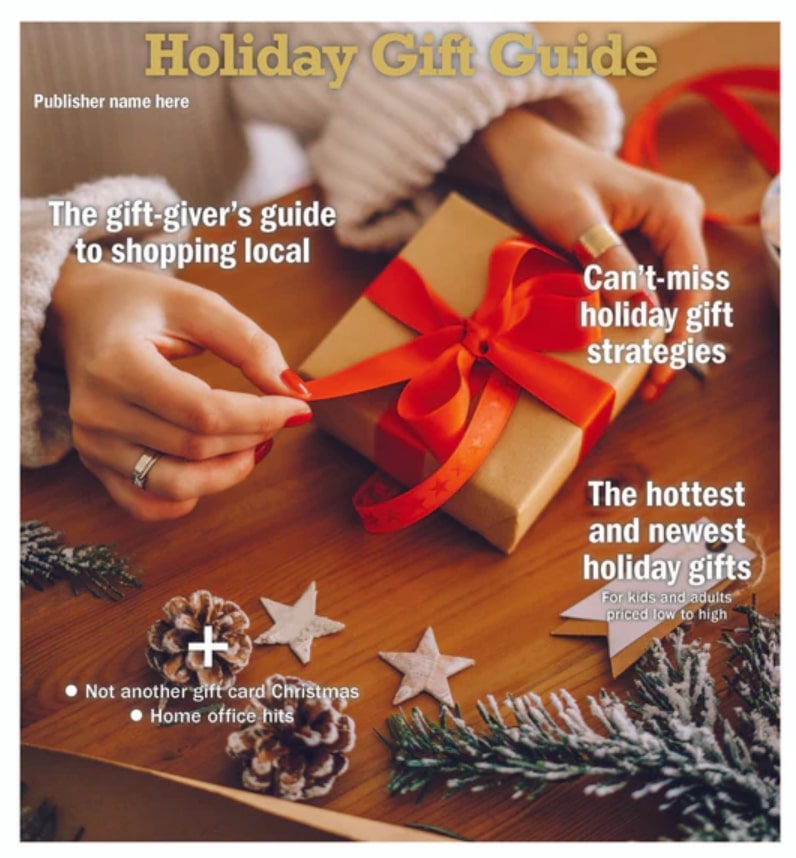 Get your customer service ready for the rush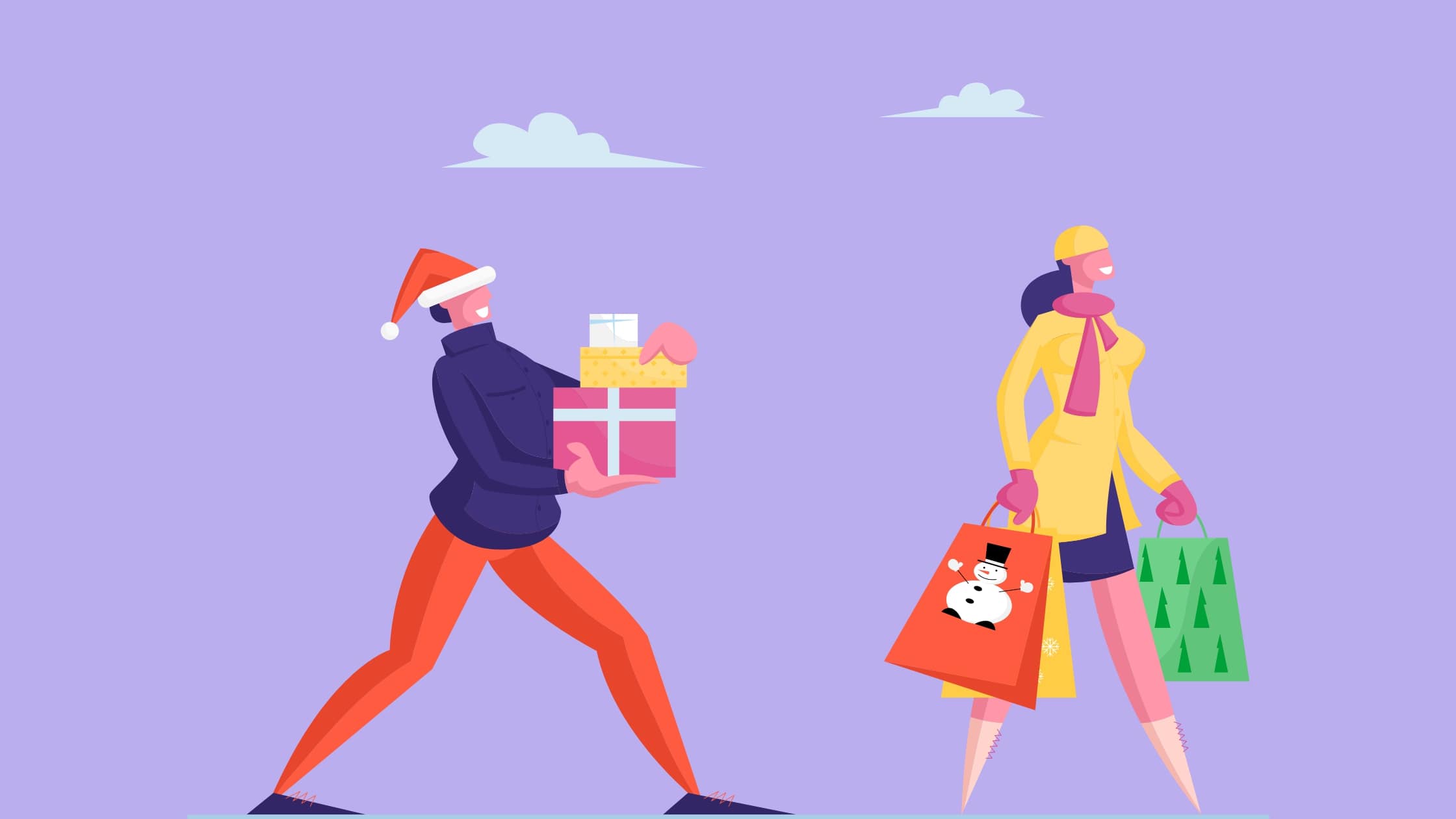 Do you know that during the holiday, customer service queries can increase by 75%?
Given the increased site traffic, it's critical for you to engage with and assist every visitor on your site that needs help. 47% of buyers ask for quick responses to their questions, so providing live chat only on your store may not be enough because you might have a lot more shoppers awaiting your replies on other sales platforms.
In such cases, you should consider taking one step further and using NestDesk to have all customer conversations from different stores, across any channels centralized in one place. This way, you won't miss out on any potential customers' queries and can boost the conversion rate by turning website visitors into customers via your proactive and prompt support.
With NestDesk, you can not only leverage support automation to work for high volume periods but also deliver personalized responses, successfully striking up sales conversations with website visitors.
Besides, take a look at your ticket volume trends to decide whether or not to hire more employees on your support team.
When it comes to optimizing your Shopify store for the holiday season, don't forget your social media! It is a good time to make greater use of your social media to increase connections with your followers, have more website traffic, and boost your sales.
What makes the holiday season seem so special? It's decorating. And these days, we're interacting on social media more than ever, so you'll want to bring the holiday spirit to your social presence as well.
The holiday-themed images used on your website should be also added as your profile image or cover photo. In this way, you can add a little holiday decorating without losing your brand. Keep your social media and website consistent and tell the same message that you are ready for the holiday season.
Make your posts holiday-centric
While each social media platform has its own requirements, keep in mind that there are several things you can do to get your posts into the holiday spirit.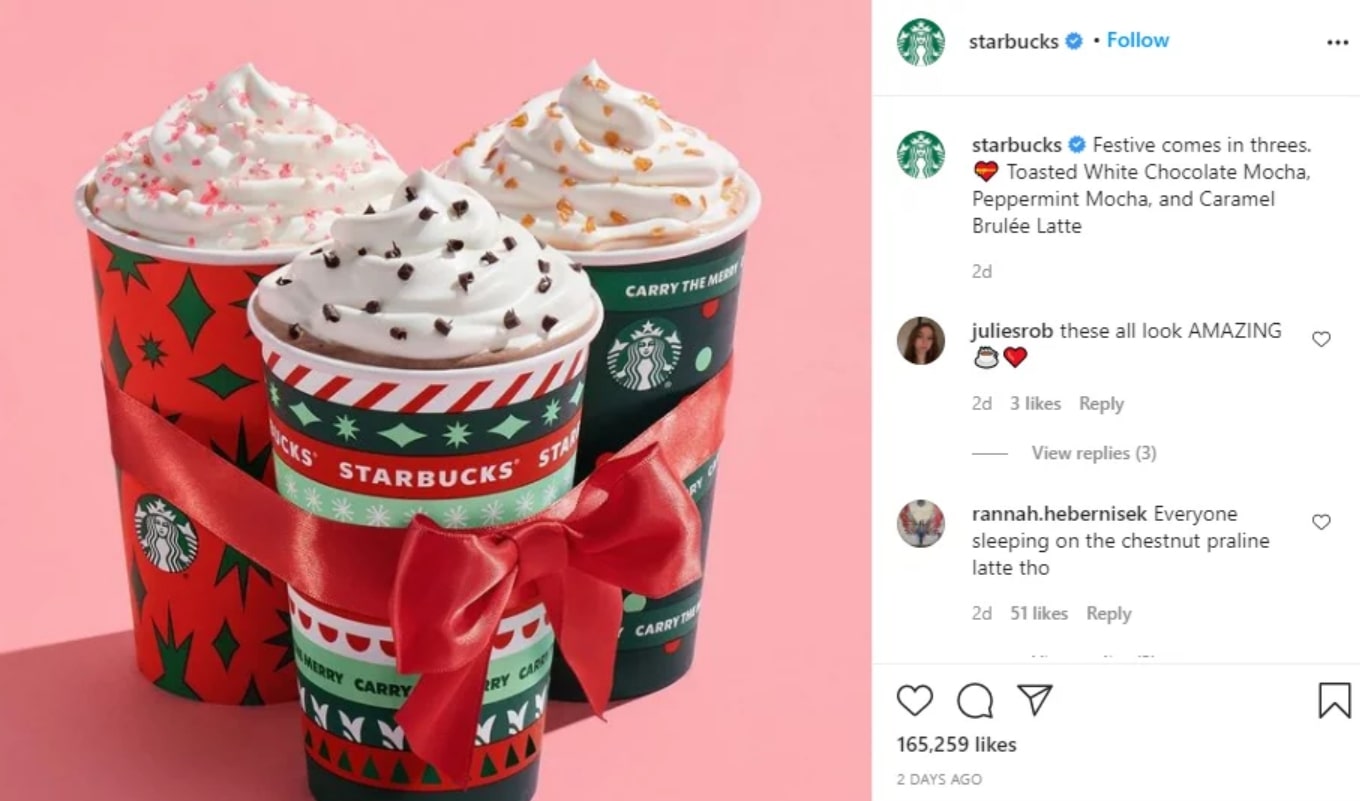 Use holiday imagery
Once you start posting for the holiday, make sure your posts actually contain holiday images and stick with them. For example, through November, you should have several Black Friday – themed images. Then switch over to Christmas-themed posts throughout the month of December, and so on.
Include holiday-themed emojis
In addition to the text and what it states, you can use emojis to convey your messages in a warm and fun way. Mix and match all your favorite emojis to suit your preferences and needs, but note that using too many emojis can bury the message.
Write like it's a holiday
When writing content for your social post, let's play with tongue twisters and rhyme.
Stay updated with our Holiday Campaign Preparedness Guide
Alright! Now you know how to optimize your online store for the peak shopping season and bring the holiday spirit to your website. How are you revamping your e-commerce website? Feel free to drop out a comment below and share your experience with us. We would love to hear from you.
In the next chapter, we will be providing you with recommended tools, best practices, and strategies to reach more customers, drive conversions and boost your holiday sales. Don't miss out!