Advertise with TikTok agency ad account
Get a 30-day free trial of whitelisted TikTok agency ads account from our strategic partner – Mega Digital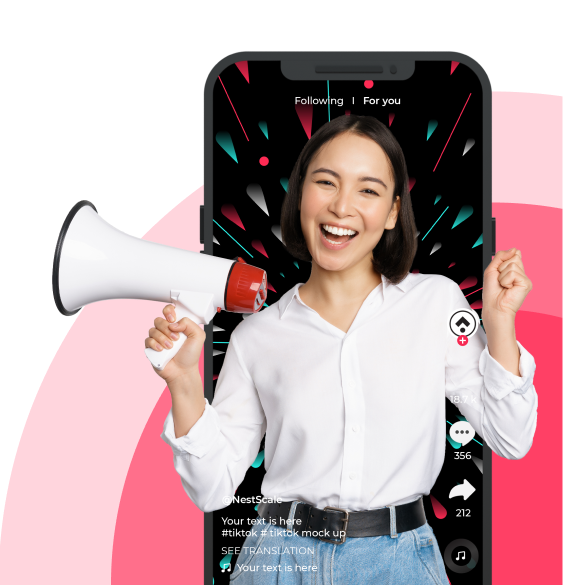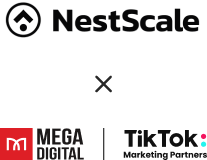 All In One Solution For Winning TikTok Ads
Bring together TikTok ads management software and whitelisted TikTok agency ads account to help your brand grow with TikTok
Whitelisted agency ad account from
Mega Digital - Official TikTok Marketing Partner

Target your ads globally or to different countries, including crucial ones like the US, EU, UK and Canada with TikTok agency ad account.

With TikTok agency ad accounts, you can optimize your TikTok Ads campaigns with infinite customization and data-driven customer insight.

Dedicated support for the hard Work
Beside dealing with suspensions directly, we can help reallocate your money to a new ad account in the event of a perma-suspension.
Flexible payment methods.

30-day
free trial.
The simple experience (that we don't endorse).
Only audience in your account locale can be targeted.
Ad spending is limited because the payment feature of Credit Line is not available for self-serve customers.
It takes longer for ad campaigns to get approved.
You have to wait longer to appeal account suspensions.
You have to create, manage, and optimize the effectiveness of ads all by yourself.
It is impossible to withdraw ad balance.
Only credit card payments are accepted.
You can only create ads in the format of in-feed ads.
The most effective way to advertise on TikTok.
You can target full 55+ markets, including key markets like the US, EU, UK and CA.
The account is not limited to any amount spent.
Our partner and TikTok will review and give you feedback on your ad campaigns.
You are provided with TikTok Ad documents and policy updates, as well as prioritized support from TikTok.
Mega Digital directly supports you to run ad campaigns step-by-step.
You can reallocate ad balance between accounts in case of suspensions
Many different payment methods are supported, including Payoneer, USDT, and BUSD
As soon as the business verification is complete, your agency account is active and you can start creating ads in all formats available.
Quickly access your TikTok agency
ad account in hours!
Quickly Access Your TikTok Agency Ad Account In Hours!

1. Provide business details
We will carefully review all your business information, including your websites, products, and other related paperwork to make sure they abide by TikTok policies.

2. Top up your first fund
After your business eligibility is verified, you need to add your first fund via the payment link that we will email you. Your TikTok agency ad account will be ready in 24 hours after you send us proof of your successful transaction.

3. Create and launch your first ad campaign
Once granted access to the agency ad account, you can set up and launch your first ad campaign with our dedicated support 24/7 to overcome any difficulties along the way.
Common questions we get asked a lot and answers
What customers say about the Service?
I am very satisfied to work with Rosie, good support and good communication responds fastly, and is helpful in all of my problems I recommended it to any marketer who needs work with the TikTok agency ad account.

It's a good experience working with Mega Digital. You'll get dedicated person who will help you with everything you need like topping up your balance or helping you with suspended accounts. I recommend them 100% 🙂

The agency helped me set up what was needed in an extremely timely manner despite it being the end of the year. I couldn't more highly recommend working with them for your TikTok advertising needs!

Get in touch with our partner