Activate shoppable TikTok feeds into sales
One-click connection to bring TikTok to your website. Align your most appealing feeds with the right products to maximize revenues.
Drive site engagement and store sales with stunning TikTok feeds.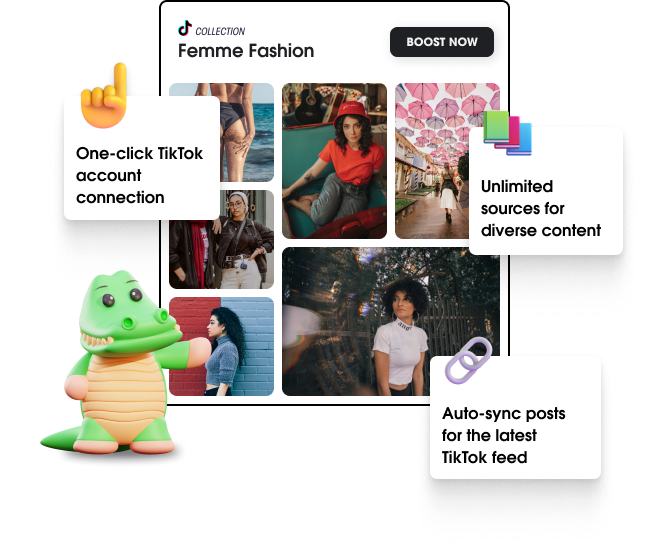 Want to sell more on your website with social media but dread manual posting and seeing no results?
Say hello to NestWidget – the all-in-one social media aggregator which helps you collect unlimited engaging, entertaining, and informative TikTok videos into one place in minutes.
Want to filter all the noise and showcase only the best content to enhance engagement and boost potential customers?
Enjoy easy-to-use yet powerful feed moderation features to have complete control of what your public TikTok feeds look like.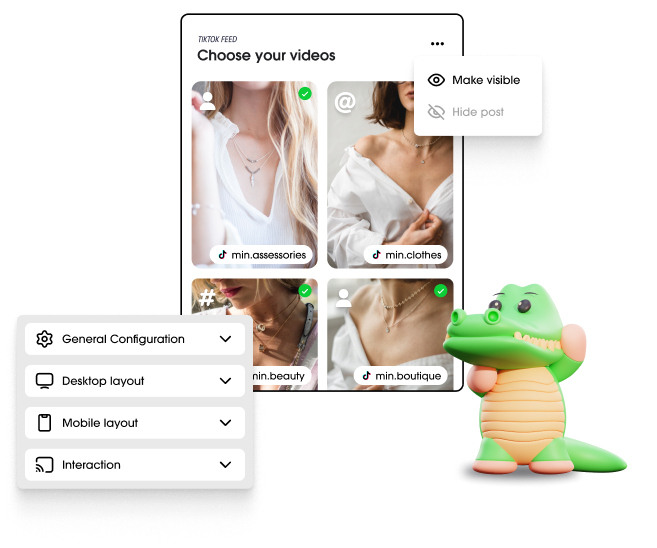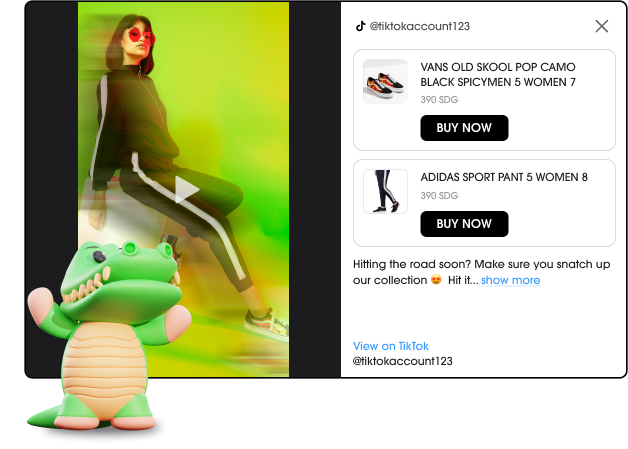 Ready to redefine your customers' shopping experience and earn more on-site sales? With NestWidget, you can quickly upload products in bulk or sync product catalogs to make your TikTok content shippable.
Just sit back and enjoy tremendous on-site sales coming in.
Strategically publish your most relevant and useful feeds across your online store – any location you want, from Homepage to Product Page.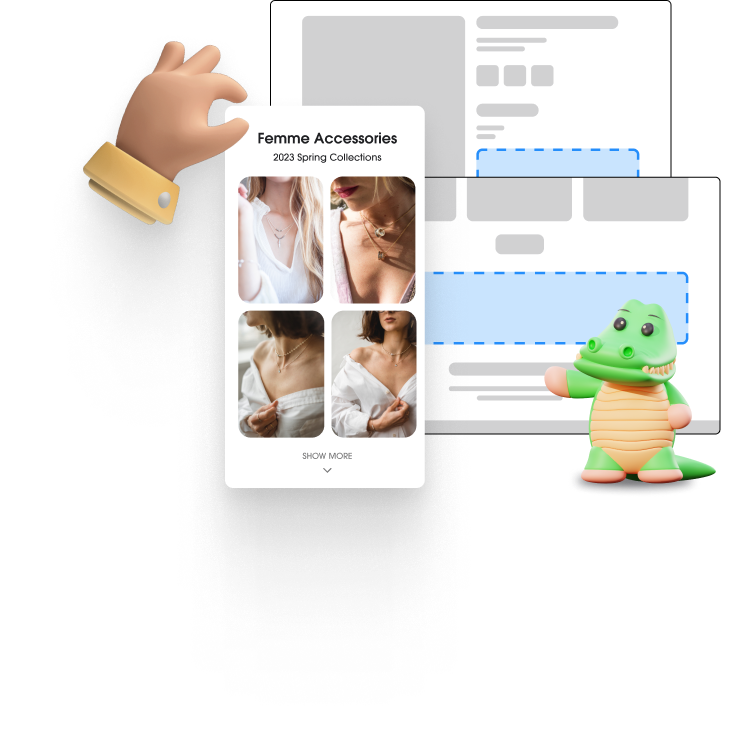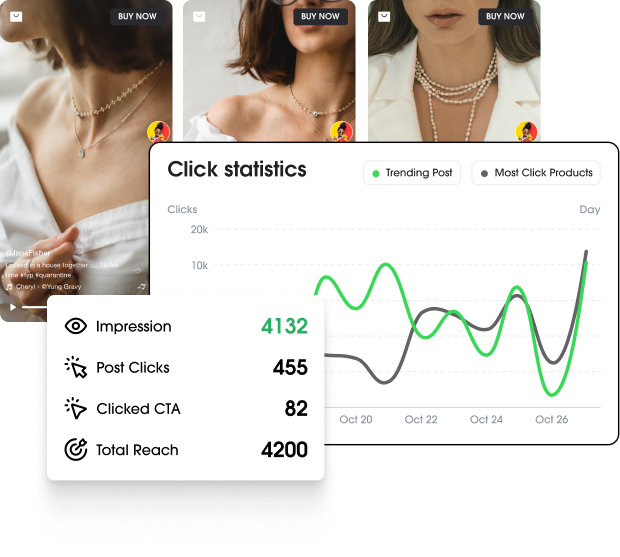 Get robust and insightful analytics about how well people engage and respond to your TikTok feeds. To better understand your audience and boost your TikTok widget's performance accordingly.
Shoppable feeds in real time
Tap into the power of TikTok commerce in seconds.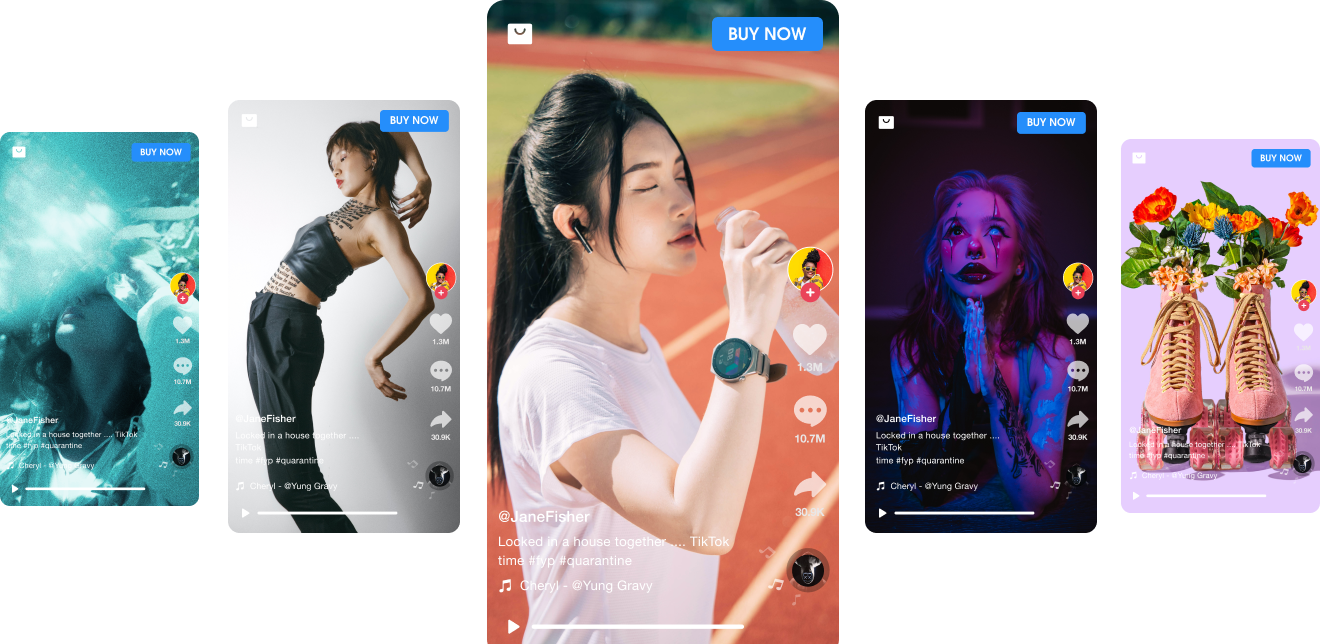 All-in-one solution for elevating your social commerce
A suite of features for delivering engaging & appealing TikTok widgets that sell
Collect content from an unlimited number of TikTok accounts and leverage the unlimited sources available of each account to display all content in one place.
Build an infinite number of widgets and embed beautiful TikTok feeds to effortlessly bring TikTok to your website.
Automatically sync all TikTok videos, thus displaying posts in real time.
Leverage the power of fonts, colors, layouts (desktop & mobile), and much more to deliver personalized & appealing TikTok widgets.

Stay optimized and in control of the content you put out to the world with the advanced moderation feature to hide unwanted or irrelevant videos.

Rest assured about the seamless performance of your widgets with responsive desktop and mobile design.

Add "Buy now" buttons to each TikTok video to effortlessly create shoppable feeds for increased sales.

Monitor and optimize the performance of TikTok widgets on your website using robust statistics such as clicks, most clicked products, trending posts, etc.
Redefine buying experience with shoppable TikTok feeds