Already got the holiday shopping fever? With numerous uncertainties looming for consumers and merchants this year, particularly inflation, the holiday season is set to begin sooner and last longer. This means that if you want to increase your holiday sales, you should start planning your holiday marketing strategies now.
However, due to major changes in customer habits, certain tried and true approaches from prior years may not work this time. A well-planned holiday marketing strategy can help improve traffic and sales significantly.
With this in mind, let's look at the 5 best holiday marketing ideas you can apply to drive more traffic to your online store and rocket your sales in 2022.
The online purchasing experience has shifted significantly. Customers no longer find a product and then go to a retailer's website to buy it.
With an average daily user base of 4.62 billion, social media is bridging the gap between the two actions. Social networks have developed from photo-sharing sites to e-commerce platforms. More than a quarter of consumers have looked for products to buy on social media. Another 38% have made a purchase via a social media app.
Executing social commerce during the holidays is thus highly recommended. You can do this by using platforms like Facebook, Pinterest, TikTok, Snapchat, and Twitter.
Let's go over the main attributes and functions of the four main platforms to develop a social commerce strategy: Instagram, Facebook, Pinterest, and TikTok.
Instagram
You can use Instagram Shopping to market your products by leveraging the platform's extensive and varied media types and capabilities.
Basically, Instagram commerce features involve dedicated storefronts, product tags that enable you to draw attention to specific items from your catalog in posts or advertisements, and a Shop tab to enhance product discovery for potential customers.
From the Shop tab on the app's bottom taskbar, users of Instagram Shopping can explore products from a range of retailers.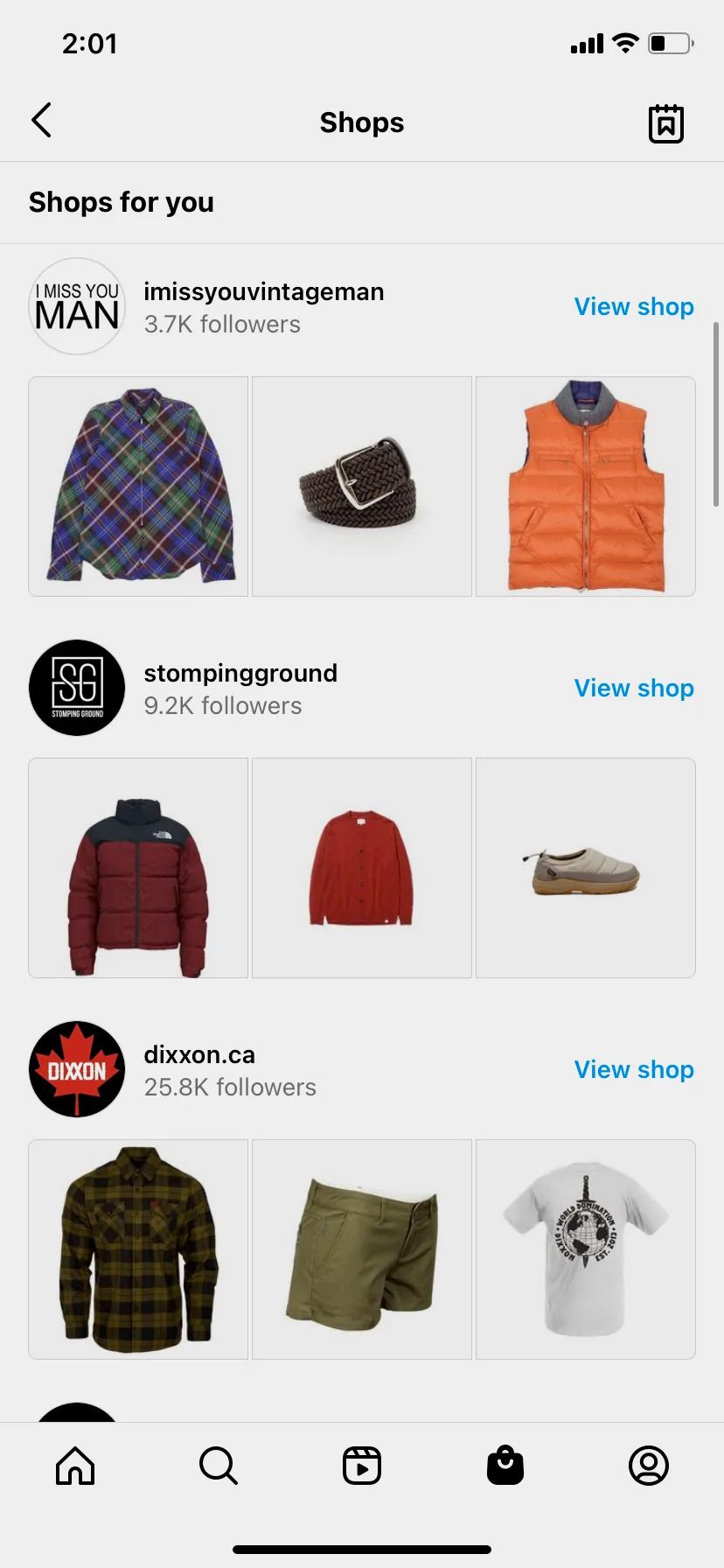 Facebook
With 2.9 billion active users each month, Facebook is the most widely used social media platform.
Once creating a Facebook page, you can build a Facebook store and add your products to it. Users can browse products from the Shop tab, which shows items tailored to their past purchases, search history, and interests. This creates a personalized customer experience and seeks to pair your products with customers who are most likely to buy them.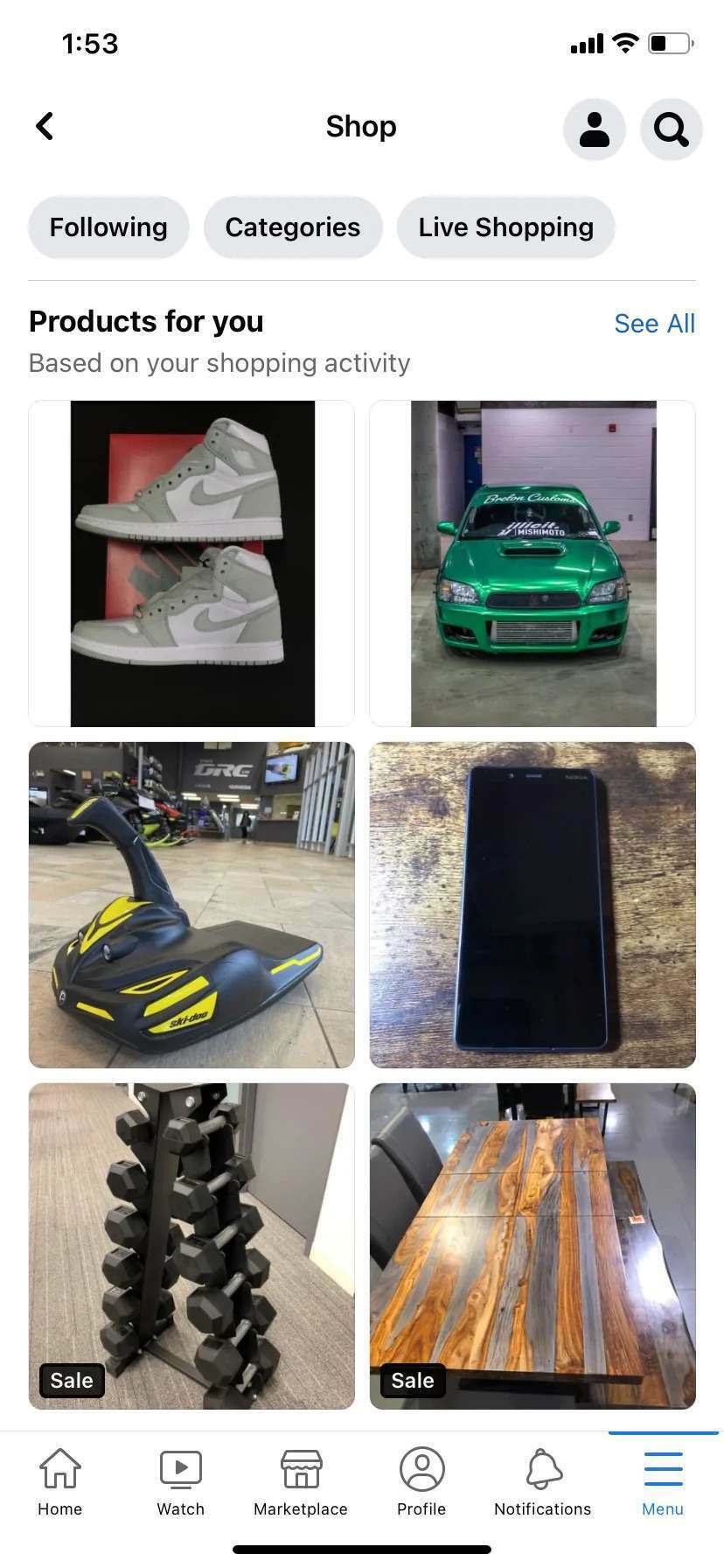 On top of that, through Facebook Messenger, you'll even be able to chat with clients directly, giving you a wonderful opportunity to offer individualized customer support and do direct sales via instant chat.
Pinterest
Pinterest shopping allows you to add your product catalog. You can also add multiple feeds to the same account in order to display various products in different marketplaces.
From there, you may optimize your ads and measure conversions from Pinterest by adding a Pinterest tag to your website. Pinterest offers a variety of advertisements, including shopping ads with product descriptions, costs, availability, and user reviews as well as collection ads with slideshows and videos for more in-depth content.
Additionally, applying for the Verified Merchant Program on Pinterest will grant you access to an exclusive Verified Merchant badge, to create a Shop tab on your profile, and display your products as related pins.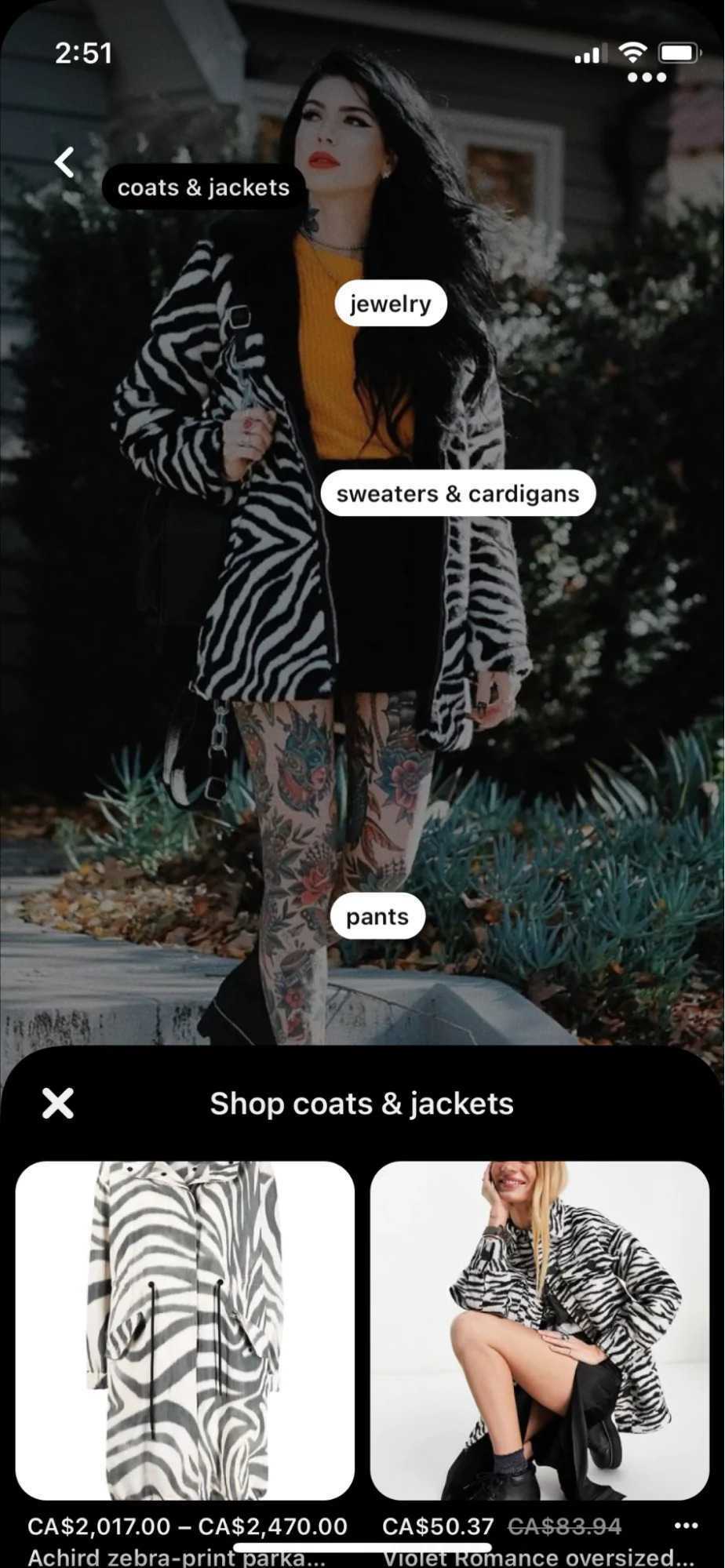 Pinterest may add a "Best-seller" label to your products when your products get more engagement and repins, clicks, and sales. This label will increase the product's visibility on "Popular" exploration pages.
TikTok
TikTok has dominated the digital sphere since it first appeared in 2016. By adding the Shopping tab to your TikTok accounts, TikTok creators can make sales straight from their audience.
If you have a TikTok For Business account, you can add a Shop tab to your profile and sync it with your product catalog thanks to TikTok's integration with Shopify.
From there, you can tag products in regular TikTok posts so that viewers may buy directly from your storefront via TikTok. They can also visit your online store and make a purchase by clicking on a product tag in the video.
For example, Kylie Cosmetics, a pioneer in the TikTok Shopping pilot in the United States, can tag its products in TikTok videos and direct viewers to an in-app product page, which can ultimately direct them to the website to purchase the product.
TikTok also allows you to run ads and target demographics, geography, and behaviors that are as broad or as specific as you like. This is especially helpful during the holiday season when you want to expand your customer base. You can also use the TikTok pixel to track the performance of your ads and gain insights for greater outcomes.
NestAds is a simple yet effective advertising management software that helps you with all the details of TikTok ads, from setting up your first campaign to creating ads that convert.
Being tailored-made to the e-commerce sales funnel stages of targeting, retargeting, and retention, NestAds can drive great (and tremendous) results with winning TikTok ad campaigns:
– Create TikTok ad campaigns in minutes, with no prior experience required.
– Monitor the performance of your TikTok ads for key metrics.
– Reach more potential customers with smart audience target options.
Besides, we suggest you should spend time updating as much knowledge as possible about TikTok commerce to get ahead of your competitors. Especially given the fact that TikTok is currently the newest social commerce platform for online merchants.
Try holiday influencer marketing
Influencer marketing is becoming increasingly crucial these days. According to YouGov's Meta's 2021 Seasonal Holidays Study, 30% of holiday buyers are more likely to trust a brand that collaborates with a reliable creator.
An influencer marketing campaign can be carried out in many ways. It is recommended that a brand reach out to long-term brand partners for holiday advertising. However, for precision targeting, an influencer marketing campaign should be planned months in advance of future festivals.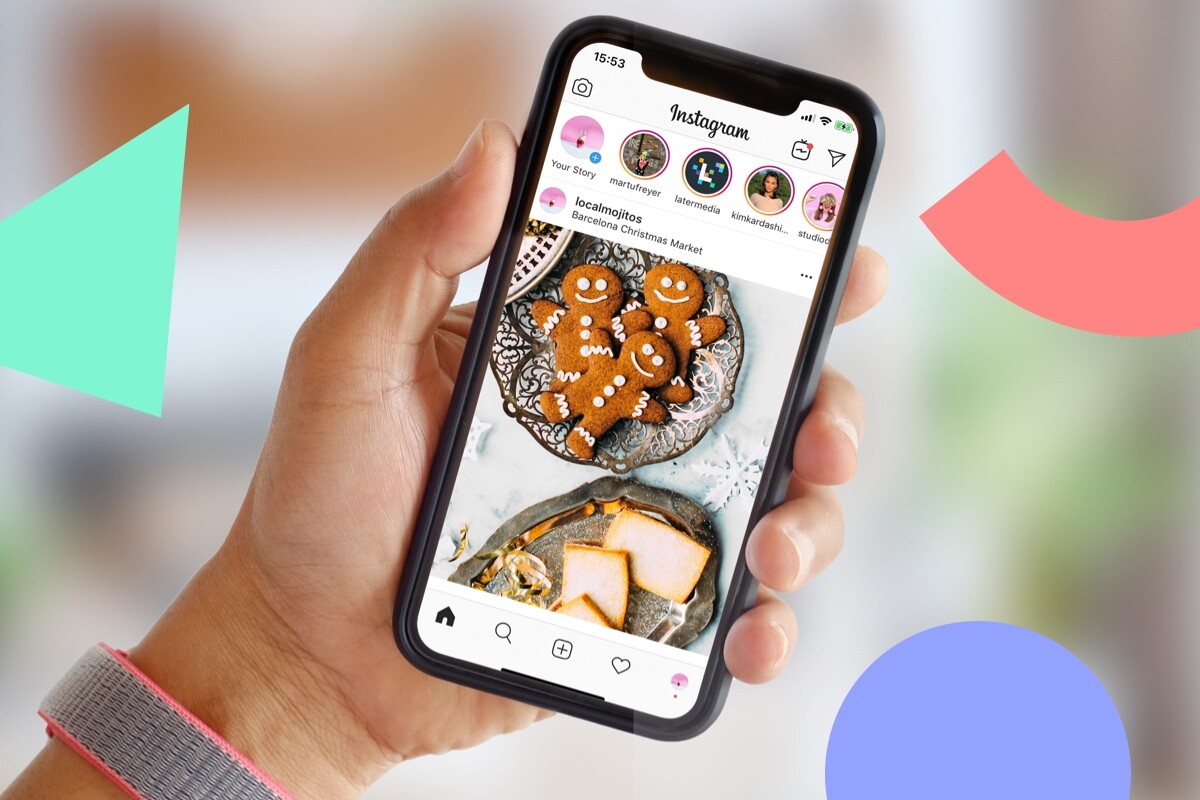 Also, keep in mind the following three things while partnering with influencers:
Expertise
Would they have the knowledge and show real enthusiasm for the product, brand, or industry?
Do they stick to the holiday theme and have appropriate content for your brand?
Demographics
Are their ethics and audience suitable for your business? Do they specifically have reach on the social media channels where your audience spends its time?
Reach
How do they engage with comments on their post, how many post shares and saves?
Analyze the performance of their past sponsored posts. Don't just look at the number of likes only.
Optimize email marketing
A common criticism of email marketing is that it is an overused strategy. Your email's content, however, holds the key to effective email marketing. In practice, you can use email marketing for a variety of purposes around the holiday to boost sales. These might be anything from early bird discounts and sales promotions to invitations to holiday-themed events and gift ideas displays.
During holidays, there are multiple types of emails that you can consider delivering to achieve the highest open rates and boost greater sales:
Welcome emails
Normally having higher open rates, welcome emails shouldn't be overlooked under no circumstances.
You can start building a personal relationship with your customers by sending them a holiday greeting. To further encourage customers to buy at your online store, you might then start sending information regarding loyalty program reminders, product updates, special deals, and suggestions.
Promotional emails
You should use this type of email to inform your holiday customers about the products and promotions you're running during the holiday shopping season.
Abandoned cart emails
This one is particularly relevant during the holiday season. People tend to abandon their carts due to shipping costs, better deals elsewhere, and out-of-stock reasons.
Therefore, it's crucial that you send these customers follow-up emails that solve their needs. You could try offering discount codes, immediate delivery options, or emphasizing the easy returns process.
Pro Tip: Consider adopting an automated and compelling abandoned cart email flow. Also, think about investing in email automation to enhance the efficiency of your entire email marketing campaign.
Here is a rundown of email automation strategies you could take into consideration for holiday emails:
– Create abandoned cart automation workflows: Send abandoned cart emails to secure holiday sales.
– Use lead scoring to target leads: Send emails to prospects who are likely to purchase based on user behaviors.
– Use a seasonal welcome email: During the holidays, look for new subscribers. Send a welcome email with a promotional code or a holiday greeting.
If you want to fully take advantage of email marketing, we suggest you take a look at NestSend – a one-stop email marketing automation solution to win customers for life & drive sales. Simple but effective, NestSend is available for free, so grab this now.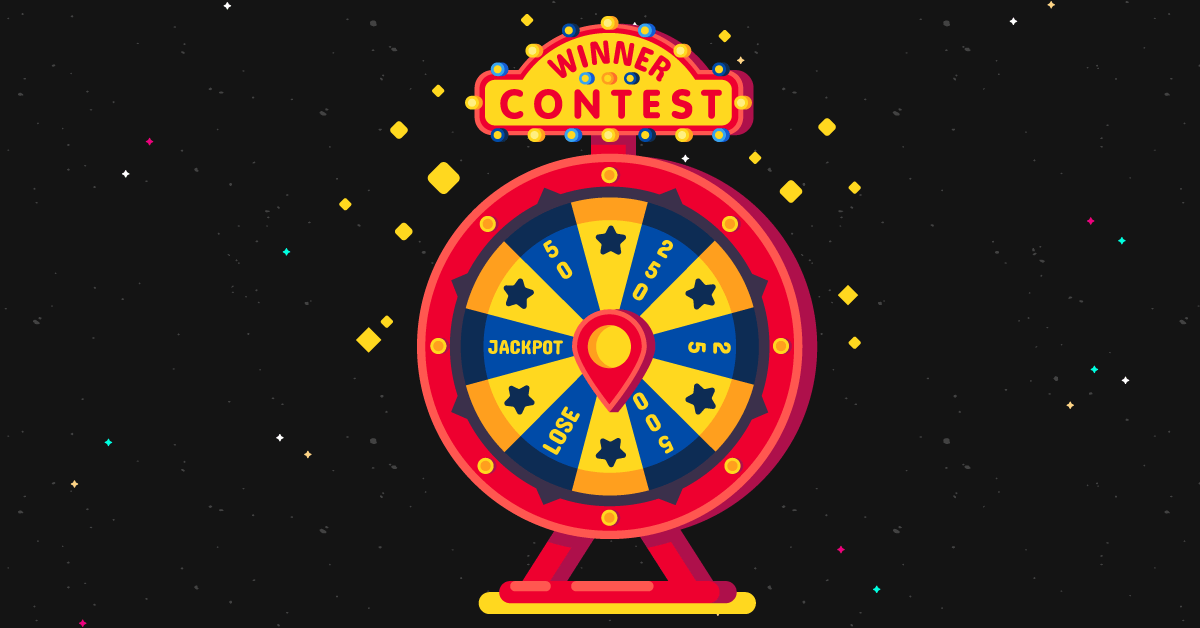 Social contests have shown to be an excellent way to increase holiday sales. It is understandable that everyone enjoys getting a good deal and participating in the shopping experience.
You can host social contests on your Facebook Page, Twitter, Pinterest, Instagram, TikTok, e-commerce site, and website/blog.
It is time to get your target audiences excited about the upcoming holidays and your brand by using giveaways and social contests.
Here are 8 ideas to boost your holiday marketing:
– Photo contest
– Vote contest
– Essay contest
– Coupons
– Refer a friend
– Photo caption contest
– Music contest
– Video content
Make sure you familiarize yourself with social media rules first. Each platform has its own set of guidelines you should follow. If not, your posts may get removed or your account may be deactivated.
Take a look at these guides before you get started on your social media promotion!
Now that you know the requirements and restrictions for social promotion, here are the typical steps to take to run your contest:
Set a goal for your contest
Want to increase your brand awareness and engagement? Get more followers, build email lists or produce user-generated content?
Plan your contest
Make sure the contest prize is both relevant and has enough value to get your target audience excited about participating and winning. Then, you need to define contest rules or conditions.
Launch and promote your contest
How you promote the social media contest will depend on how long it will run. Decide how often you'll post or the best time of day to post. One more tip for you is cross-promotion. To ensure more people see the contest, you should share it on different social profiles or your website.
Also, don't forget to measure the contest result. You wouldn't want to keep investing in giveaways if it turns out that they don't positively impact your business performance.
Offer exclusive holiday discounts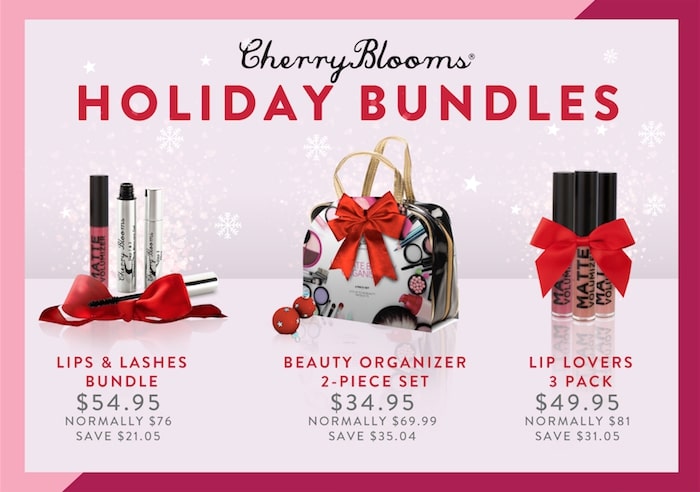 One of the great things about holiday shopping is the awesome deals you don't get any other time of the year. Data from Statista shows that 89% of Millennials and 78% of Gen Z in the US would try a new brand if they were offered a discount. People always want to get the maximum bang for the bug. Even a little bit of savings can motivate them to make purchases.
As you can predict, there are many different ways to turn promotional holiday strategies into execution. Here are three typical types of promotions working like a charm.
Multi-product bundles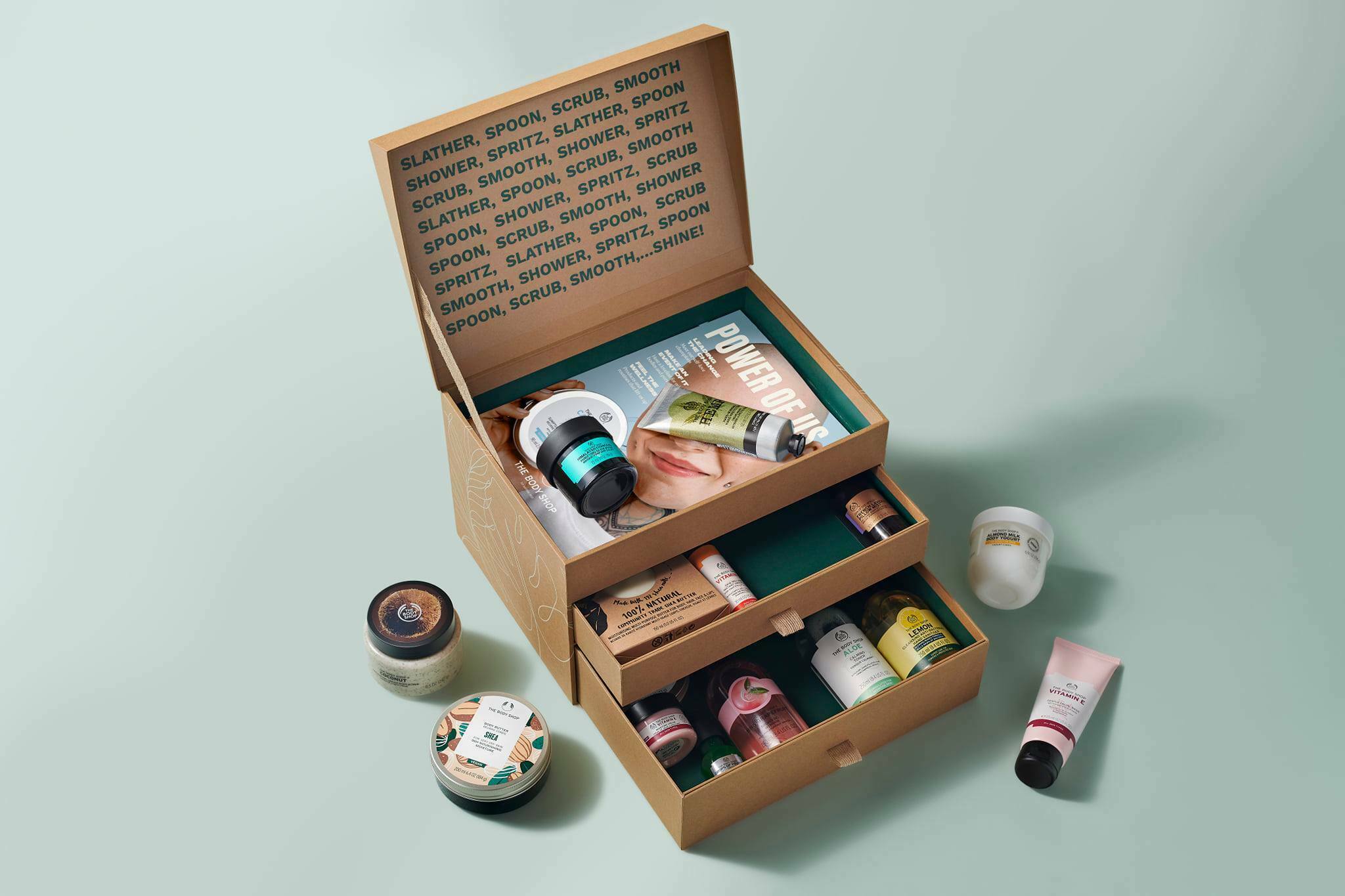 Product bundling is selling a combination of multiple products at a discounted price. For example, if you sell clothing, offer specific shirts and pants that match up well in the bundling widget. Offering products in discounted bundles highlights the value customers will get by purchasing items together. In turn, this will increase the total number of items you sell and your average order value.
Maybe you have products that aren't converting as well separately, so you could try to create bundles with other popular products to sell more of your inventory.
Product bundling not only maximizes revenue from each customer but also provides an exciting experience for your customers. While saving money with good deals, they can try other items they may have not originally purchased, or even new ones that you want to introduce.
Quantity breaks or volume discounts
The more you buy, the more you save! Think of it as a tiered pricing strategy, based on how many products a customer buys.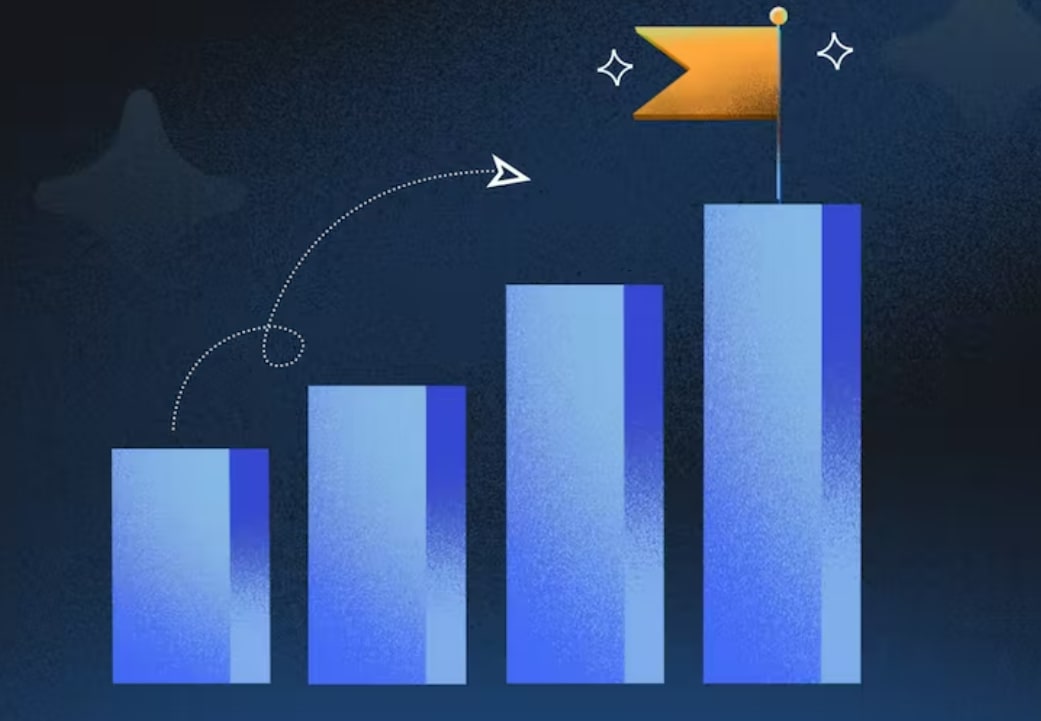 For example, holiday shoppers could buy three bottles of wine and get a discount on each bottle, or they could buy six pairs of socks and get a discount on their overall total.
Volume discounts are relatively timeless. They'll help you sell more inventory throughout the holiday shopping season, so set these discounts early and run them until the new year.
Buy one, get one free (BOGO)
66% of shoppers like BOGO the most out of any type of discount promotion. It's a win-win for you and your customers, after all. Holiday shoppers can stock up on gifts while you can move inventory effectively.
If Black Friday Cyber Monday is coming up and you have more stock than you'd like, roll one out to move those last-minute gifts. If you have excess inventory after Christmas, make your end-of-year sales BOGO-centric to clear your shelves and make room for exciting new products in January.
However, please keep in mind that if an item is able to sell multiple units at full price, you don't need a BOGO sale to roll these sales out once.
Ready to drive traffic and boost your sales this holiday season?
For retailers, the holiday season may be the busiest time of the year but it's also a great opportunity to boost end-of-the-year revenue and brand awareness. From optimizing your store design to planning social commerce, email marketing, and holiday promotions, you have a lot of things to do.
We hope our comprehensive list of ideas helps you build a perfect holiday marketing strategy to drive more traffic and rocket your sales. Now it's time to turn your marketing strategies into execution.
In the next post, we will show you how to charm your customers at every stage of their journey, then they'll become fond of you and purchase from your online store even in the off-season. Don't miss out!