People nowadays don't want to watch time-consuming content on any social platform. They prefer short videos so that they can watch more content during their break time.
When it comes to short-form videos, TikTok, Instagram reel and Youtube Shorts are the most mentioned social media platform all over the world. However, most marketers wonder which platform their ad content performs best.
In this article, we will walk you through three platforms in detail to see how different they are. Keep reading more to determine which one is for your business: Instagram Reels, TikTok, or Youtube Shorts.
What are Instagram Reels, TikTok, and Youtube Shorts?
TikTok is a video-sharing app that focuses on making short videos. With the goal of "inspiring creativity and bringing joy," TikTok referred to itself as "the leading destination for short-form mobile videos". Here's an example.
The Instagram reel is a full-screen vertical video with a ninety-second video duration. This feature combines a range of creative tools like effects, music, stickers, and editing tools for making entertaining and immersive videos.
This will attract more users to join to discover, learn and share something surrounding your business. Here's an excellent example.
Youtube shorts is a new short-form video experience for advertisers who want to create a short and sweet video but need only a mobile phone. What makes Youtube shorts stand out from others is their ability to convert viewers into subscribers for your channel, which is one of the most crucial goals of any marketer.
Why short-form videos are on trend?
In fact, the average human's attention span is getting shorter with the maximum being 8 seconds (Microsoft study).
Moreover, users are on-the-go people so it's no surprise when they quickly skip content that doesn't go straight to the point. They want to get the information they need quicker and better.
This acquires every business to change their content marketing strategies and especially prioritize short-form video ads.
Furthermore, the rapid growth of social commerce has changed how customer shop online. They no longer discover and visit the official website to purchase.
By leveraging social media platforms, they can make a purchase right in the app after viewing short video ads. Specifically, TikTok is the leading shopper entertainment with an all-in-one app to streamline the purchasing process.
Instagram Reels, TikTok, and Youtube Shorts: What is the difference?
We will present a comparison of three social media platforms in some categories. Then, you will have a deeper understanding and find out what is a suitable choice for your business.
Video duration
There's a little difference between the three platforms in terms of video length. Specifically, TikTok now allows for the longest videos of all three platforms – up to 3 minutes, but the TikTok ads should be from 15-60 seconds.
Instagram Reels run from 15 to 60 seconds long. However, in some cases, Reels can be as long as 90 seconds.
Not much different from the others, the maximum length of Youtube shorts is up to 60 seconds.
Shopping Links
Instagram presented a powerful tool, Tag products, to bring a seamless shopping experience for users. Thus, the audience can identify and purchase your products with ease.
This function allows you to mark a product in short videos so users can tap ' View Products' to discover more about their favorite products without leaving the app.
This shopping icon tag is working in pushing viewers to purchase in the moment of discovery because of a smooth experience.
Similar to Instagram reels, TikTok also contains product links, one of the latest commerce ad solutions to support businesses in creating purchasing experiences for any TikTok shopaholic.
After the reviewing process approves, Product Links will appear in the video, above your username. When viewers click the Product Link, it will drive them to a Product Details Page to explore more about products in more detail.
TikTok with the future of becoming shoppable entertainment for the e-commerce business. It comes as no surprise to introduce a list of the most innovative ad formats for accomplishing marketing goals, especially TikTok Shopping Ads. It's an all-in-one ad format that allows brands to be their customers' companions throughout the whole process.
Unlike the two ad formats, Youtube Shorts doesn't support product links in the video.
Editing tools
If you've had creative ideas and you want to turn them into captivating and impactful videos, an editing tool is something you should not miss out on.
TikTok offers a wide range of enhanced editing tools, and in-app shooting so that every marketer can easily create their own video at the moment with just a few taps. They can also easily adjust clips, sounds, images, and text right from the app without using third-party apps.
Mainly, you can utilize TikTok video editor, an innovative editor where you can find out tons of editing features (add music, fonts, colors, crop assets, custom subtitles, and cut scenes).
Like its competitors, Reels also provide a diverse range of editing tools on the left side of your screen to streamline your producing video process.
In particular, AR Effects contain a collection of effects you might need to record your clips. In the Instagram music library, you can seek a song that is consistent with your content ideas. Moreover, if you want to control the speed of your video, the Speed function will definitely serve you with the ability to stay on a beat or make slow-motion clips.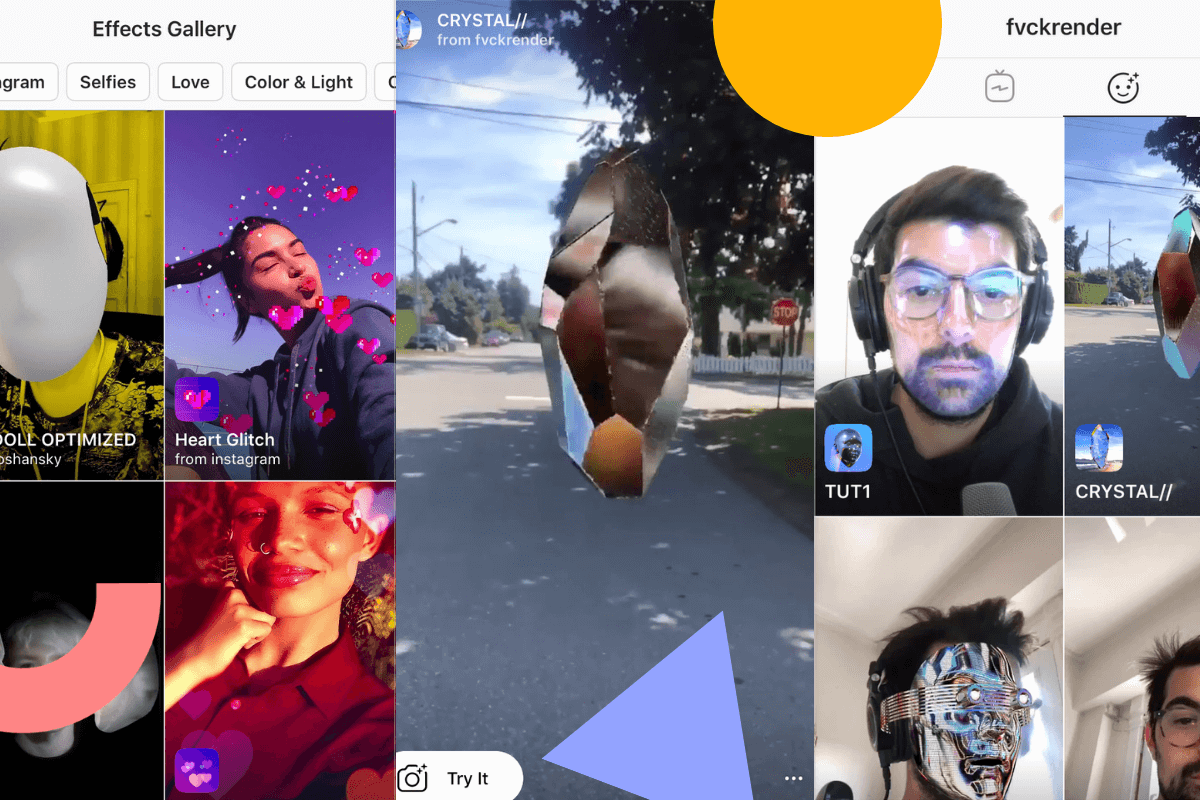 Unfortunately, Youtube Shorts, they don't support this function in the app. So, you have to use a thirty-part app to edit your video before uploading it to Youtube.
Which one is the best?
TikTok, Instagram Reels, Youtube Shorts, who'll conquer the short video industry, there's no straight answer for advertisers. Thus to find out the best social platform for your business, knowing the target audience in each platform would be the priority.
If your audience is young people, there's nothing better than TikTok and Youtube Shorts, specifically, over 60% of TikTok users and 54% of youtube users are comprised of Generation Z. However, Instagram viewers are older than other platforms when they target mostly users aged 25-34.
Furthermore, we also witness significant differences in the user behavior of each platform. TikTok is dominating the industry in terms of the duration of users spending time on the platform. Let's take a look below:
To broaden the reach and drive conversions, running ads can not be a miss in every marketing campaign for whatever social platform you choose.
Particularly, TikTok always supports businesses to bring customers a smooth and convenient shopping experience. It introduces various ad options to meet any brand's targeting such as In-Feed ads, Top View, Brand Takeover, Branded Effect and Branded Hashtag Challenge. With all of the available tools from TikTok Ads Manager, you have ads campaign at your fingertips.
Shopping is much easier for TikTok users when this platform mainly puts their purchasing experience first through authentic and engaging ad content. Thus, users enjoy and discover their favorite products at the same time.
Just like TikTok, Instagram users come to this platform with the hope of being inspired by brands. Hence, Instagram launched some types of ads to give every business an easier way to create, tell their story, and grow their business.
Overall, three apps are implementing creative features to support businesses in creating the best shopping experience for customers. Thus, to find out the most suitable one, the brand should test out its ad campaign on three platforms to see which one performs best.
Choose the best platform for you!
It's undeniable the fact that short-form videos are on trend. So, it acquires every business make use of short video in promoting their products on social media platform as TikTok, Instagram Reels, and Youtube Shorts.
We hope that this article provides informative and useful materials for your business. Even though there is no answer to which is the best, you can determine the most suitable one based on your marketing goals and target audience.
If you have any problem with TikTok, feel free to contact us via live chat, our support team is always there to give you a hand!