TikTok's user base is growing at a fast pace, as it was recently reported that the platform has 1 billion monthly active users. As more and more brands are adopting TikTok for business, TikTok ads have proved to be especially effective thanks to its user-generated content and huge user base.
While TikTok ads provide businesses with numerous creative freedom and plenty of opportunities, many small companies are still wondering whether advertising on TikTok is worth it, given the time and money required to run TikTok ads.
So without further ado, let's explore the world of TikTok ads with its pros and cons to decide whether TikTok ads are worth it.
TikTok Ads: Pros and Cons
In the current business landscape, there are multiple platforms available for marketing products, including Google, Facebook, Instagram, and others. However, it's important to determine why TikTok ads should be a part of your marketing strategy. By understanding the advantages and disadvantages of TikTok ads, you can enhance and optimize your social media marketing strategy to address any shortcomings. To begin, let's examine the benefits of TikTok ads.
Pros of TikTok ads
TikTok ads expand your brand's reach instantly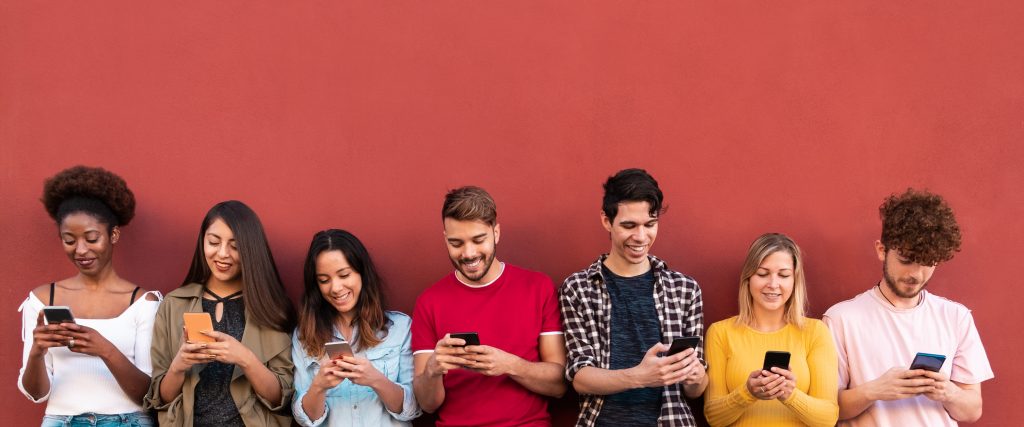 It is worth highlighting that TikTok has a significant and varied audience. TikTok can be used in 155 different countries and has 1 billion users who actively use the app worldwide. Additionally, TikTok's advertising has the potential to reach approximately 885 million individuals. As a result, your TikTok videos have an enormous capacity to be seen and reached.
The increasing age diversity of TikTok users is also worth noting. 25% of US TikTok users are between the ages of 10 and 19. In fact, users under 30 make up 47.4%. The percentage of US TikTok users over 40, at 31.3%, is surprisingly high. Therefore, TikTok is an excellent platform to share content with an audience worldwide.
TikTok ads target your most engaged customers
Backlinko statistics show that users are engaged on TikTok with an average time of 10.85 minutes. That is double the second-place engagement ranking of 5.06 minutes on Pinterest. Even preteens and teens use the app on a daily basis for 105.1 minutes, according to MMGuardian data. That's a lot!
In addition to having a high engagement rate, TikTok also has better possibilities for encouraging users to act on their engagement to take action, which ultimately results in increased sales.
On TikTok, there is space for everyone. Therefore, you can begin right away by aiming for a broad reach and engagement through the use of TikTok's daily and dynamic trends, popular music, hashtag challenges, trendy dances, and even TikTok duets.
TikTok ads offer versatile formats, smart targeting options

There is a wide range of TikTok ad types such as in-feed ads, top-view ads, brand takeover ads, and branded hashtag challenges. To encourage people to like, comment, share, follow, and shoot videos within the same TikTok sound, you can use in-feed ads.
On the other hand, you can make use of a branded hashtag challenge to take advantage of users' love for creativity and, as well as to increase brand awareness. There are so many great TikTok ad formats to choose from in order to achieve your unique marketing goals.
TikTok provides standard audience targeting options, such as:
Demographic (age, gender, location, etc.)
Interests (content engagement, the account follows, etc.)
Device (operating system, device type, etc.)
Notably, you have the ability to create your own Custom Audiences, which can significantly improve the effectiveness of your advertisements. Custom Audiences include:
Customer File (matches with your first-party data)
Engagement (ad clicks, ad impressions, ad views, etc)
App Activity (activity on your app, such as log-ins, purchases, etc)
Website Traffic (website actions, such as add to cart, page view, etc)
Lead Generation (engagement with your Lead Ads)
Custom Audiences can be highly beneficial for advertisers, as these segments allow them to target potential customers who are more likely to engage with and convert from their ads, thus increasing their advertising efficiency.
TikTok ads showcase your products in an authentic way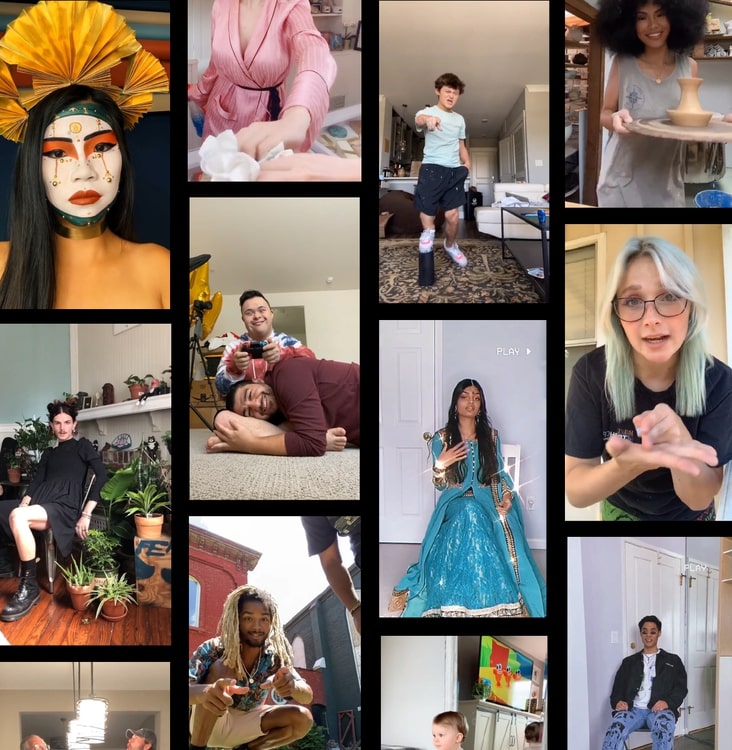 The most effective TikTok ads do not look like ads at all but resemble genuine videos created by other TikTok users. This means that marketing teams don't have to spend a lot of money on expensive equipment or post-production professionals to create an effective ad. Raw and relatable videos are more likely to fit in with other user-generated content on the platform, which is where brands' ads will be placed.
To create organic content, businesses can use affordable lighting and record videos with a good phone camera. The focus should be on the product being promoted. This approach gives creatives more freedom since they don't have to work within formal constraints while creating an ad. This is why branded content performs so well and presents an excellent opportunity for both the creator and the brand.
Creativity is strongly encouraged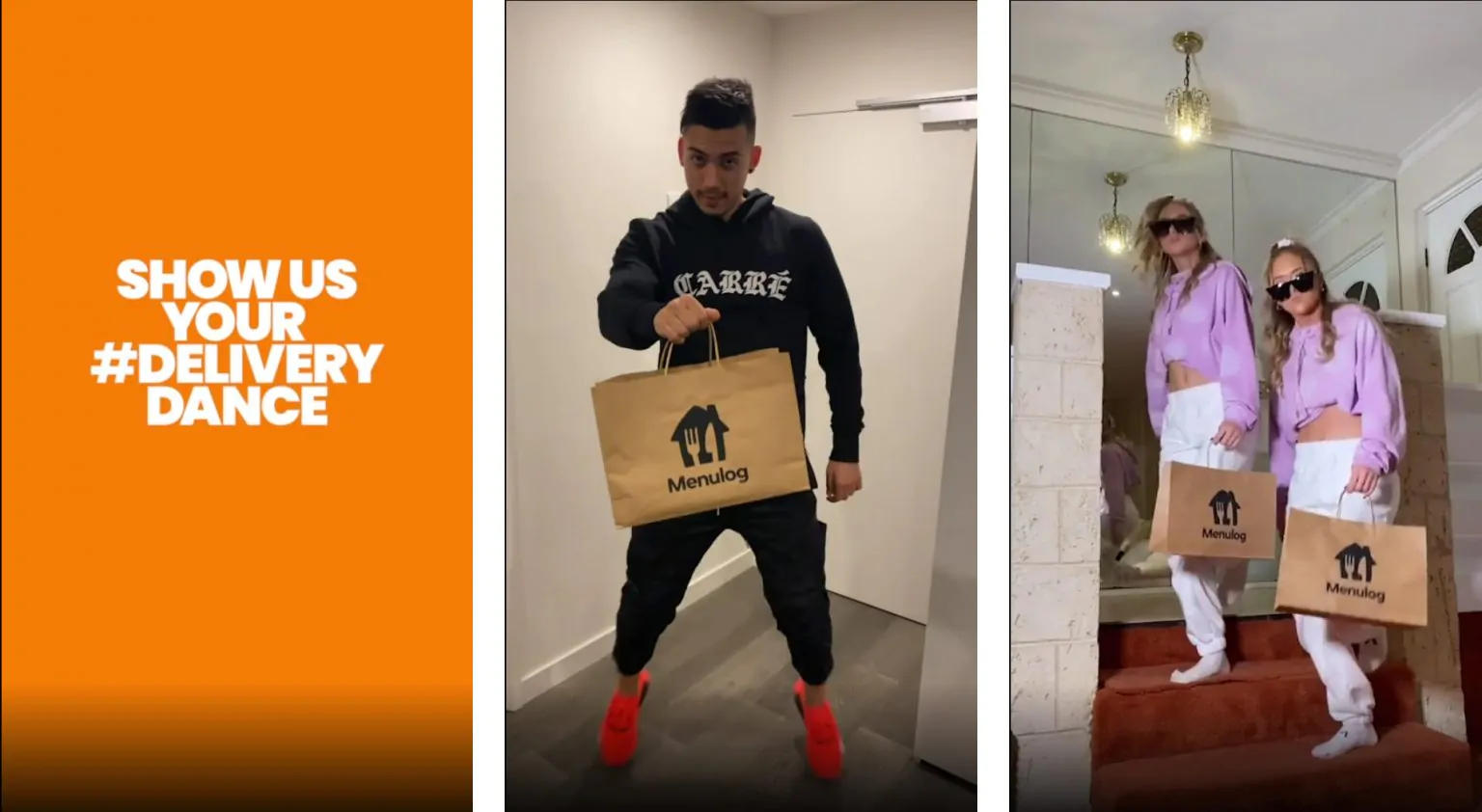 TikTok is a platform that encourages and expects creative advertising, as it is filled with users and creators producing unique and captivating organic content. In order to make an impact, advertisers must match this creative energy and adopt a more relaxed tone to engage with potential customers. This presents an excellent opportunity for brands to create fun and authentic advertising, and to experiment with new approaches on the platform. The most successful brands on TikTok are often those that embrace these opportunities, such as getting involved with platform trends, collaborating with users and other brands, and using effective calls to action to maximize their campaign's performance.
Cons of TikTok advertising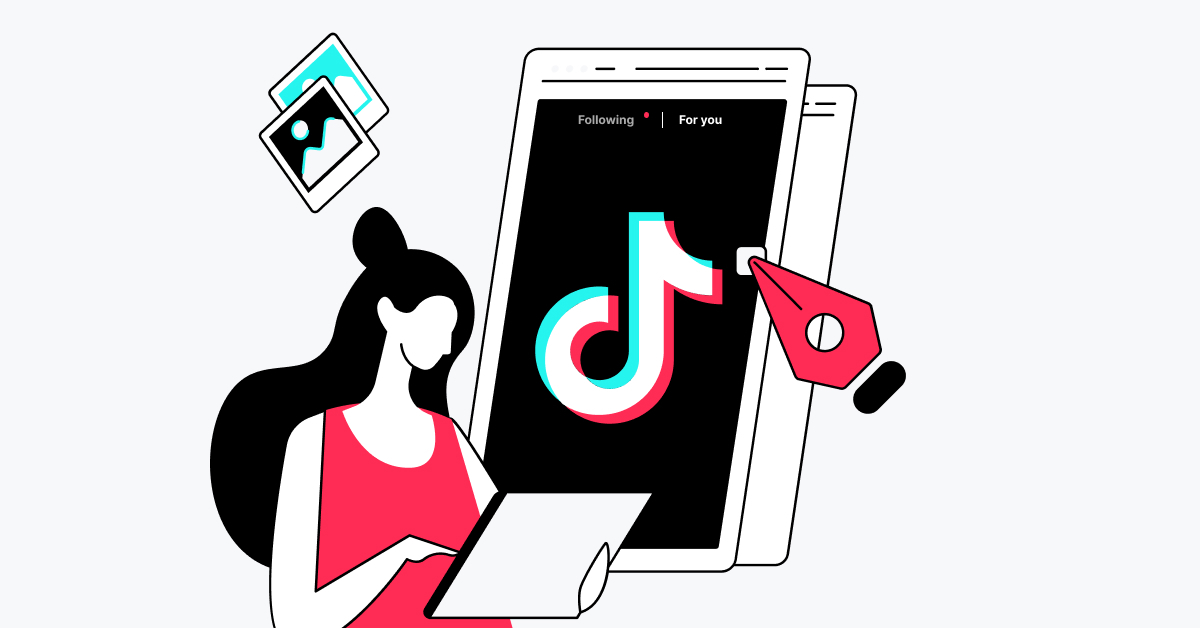 TikTok ads are easy to ignore
It's widely known that many people actively avoid ads, with 74% of consumers reportedly doing so. Compared to other types of paid advertising, TikTok ads have a unique disadvantage in that they are easy to overlook. Rather than being prominently displayed, they blend in with the scroll-heavy nature of the platform.
If a viewer doesn't immediately recognize the ad content or sees the "Sponsored" tag on the post, swiping away is a common response. Therefore, the effectiveness of TikTok advertising depends heavily on the creatives. To catch the attention of viewers who habitually scroll through content, anything that can captivate them and make them stop scrolling is a plus. This is why creator-based TikTok campaigns are popular and effective.
Content format limitation
The rising trend of video content consumption, particularly on TikTok, is undeniable based on statistical data. However, solely relying on video content may not be the ultimate solution for your digital marketing needs. Additionally, if your goal is to share a variety of content formats, TikTok may not be the ideal platform for you.
If you plan to advertise on TikTok, it's important to note that static graphic ads are not allowed. This means you will always have to produce videos, which could put a strain on your budget.
TikTok ads require an important time commitment
Running social ads is not a passive process; you must actively participate in creating and upgrading the ad creatives. The process of optimizing ad campaigns is still ongoing even after you have finished creating ads and have learned what aspects of your creatives are good and need improvement. So as TikTok ads demand a significant investment of time and resources
You still need to update, test, and optimize your ads on a regular basis. This entails creating fresh content, crafting new captions, and overseeing more resources. As a result, in order to get the most out of TikTok ads, you really need to get ready and be willing to put in a lot of time and work.
However, there's always an alternative that helps you work around this problem. NestAds is a simple yet powerful TikTok advertising management software that helps you with all the stages of TikTok ads, from setting up your first campaign to optimizing ads that convert. This way, you could save an enormous amount of time and allocate your ad budget effectively.
Being tailor-made to the TRR funnel (targeting – retargeting – retention), NestAds can drive great and tremendous results with winning TikTok ad campaigns:
Create TikTok ad campaigns in minutes, with no prior experience required.
Monitor the performance of your TikTok ads for key metrics.
Reach more potential customers with smart audience target options.
How much do TikTok ads cost?
When using TikTok Ads, you can choose between a daily and lifetime budget which you can adjust at any point during your advertising campaign.
Daily budget: You need to pay at least $20 per day.
Lifetime budget: The cost is calculated by multiplying $20 by the total number of days you run the ad.
TikTok's CPM (cost per thousand views) and its CPC (cost per click) for advertising start at $0.50 and $0.02 respectively. Particularly, you have to pay at least $500 for a whole campaign and no less than $50 for the daily budget. PiPiAds' 2022 analytics show that TikTok's average cost per 1,000 plays and cost per click or conversion are around $3.90 and $16, respectively.
How to decide whether to advertise on TikTok?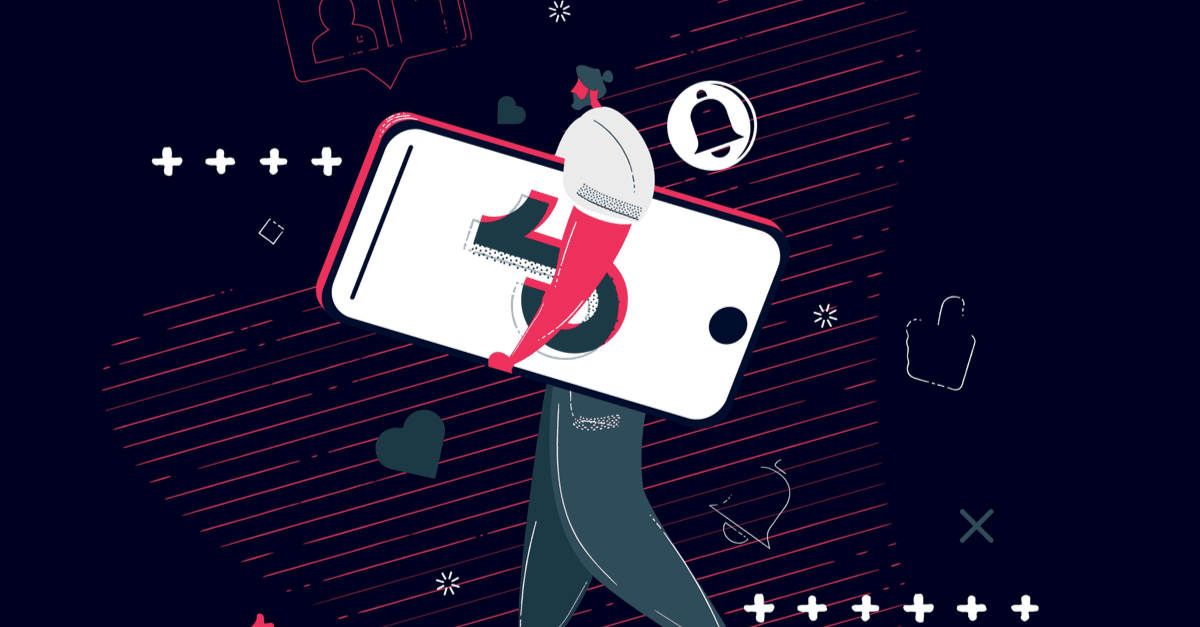 Investing in an advertising platform is a significant commitment that requires justifying the time and effort involved. However, there are numerous success stories of brands, both large and small, building awareness and driving product sales through TikTok advertising. Before considering whether to run TikTok ads, here are some key questions to ask yourself as you weigh the pros and cons of TikTok ads:
Are you selling a visual product?
Visual products predominate on TikTok in all industries ranging from food, and fashion, to fitness. Due to the simplicity of promoting these products in videos, they are perfect for TikTok ads. For instance, makeup can be advertised via organic material in a seamless manner via tutorials, how-tos, reviews, or before-after transitions that are super popular on TikTok.
Is your target audience present on TikTok?
As you might know, Gen Z and other young consumers below 30 years old prefer TikTok as their social media platform of choice. However, as we mentioned above, TikTok users are getting increasingly diverse, with more than 30% aged over 40, which makes it especially ideal for you to target your specific target audience. So if you are hesitant to join TikTok advertising, just remember you can target a wide range of people there and try testing out TikTok ads first to see if it's worth your investment.
Do you have enough funds and resources?
This is a critical question. You could start by testing out TikTok ads with a minimum daily budget of $50. Also, be aware of the considerable time and resource commitment that you need to make in order to get good results out of TikTok ads due to the constant update and optimization of ad creatives.
Have you established goals for the platform?
It's vital to clearly define your advertising goals on TikTok. Try to link your TikTok ad campaigns to concrete business results, such as brand awareness, sign-ups, and sales, and see if TikTok really suits your specific goals.
If you want to take a closer look at how TikTok and TikTok Ads can bring benefit to your business, check out our video to have a whole picture of this platform!
Are TikTok ads worth your investment?
So, back to the original question: Are TikTok ads worth it? Well, the short answer is Yes. With all the great potentials of TikTok advertising ranging from its huge, diverse, and hyper-engaged audience, and numerous powerful ad formats, to its authenticity-driven and user-generated content, we believe TikTok advertising is totally worth a try.
However, it's highly recommended to draw up a detailed TikTok advertising plan with clear goals in mind and brace for its considerable time and resource commitment, especially when you are new to TikTok ads. If you are struggling to effectively promote your products without wasting resources, consider our free software NestAds to save time and maximize sales with winning TikTok ads!