Has anyone told you a secret tip, a small feature but huge power to gain overnight success on TikTok? Do you think that exists? With TikTok hashtags, everything is possible. They are regarded as an effective way that allows small businesses to compete with the big brands
However, every game has its own rules. Before starting to create a survival strategy with TikTok hashtags, you should take advantage of all of its different sides! Keep reading till the end for more interesting information.
TikTok hashtag is a word or keyword phrase that follows a hash symbol (#). It is used to classify the contents to help users who are interested in a specific subject can quickly find it by searching for a hashtag. In terms of creators of content, TikTok hashtags enable them to grab the audience's interest.
Maximize your visibility on TikTok
Hashtag is one of the most powerful TikTok features to get more eyes on your videos. By adding a hashtag to the captions, your videos have more chance to display in front of TikTok users including your followers and also those who haven't followed your brand.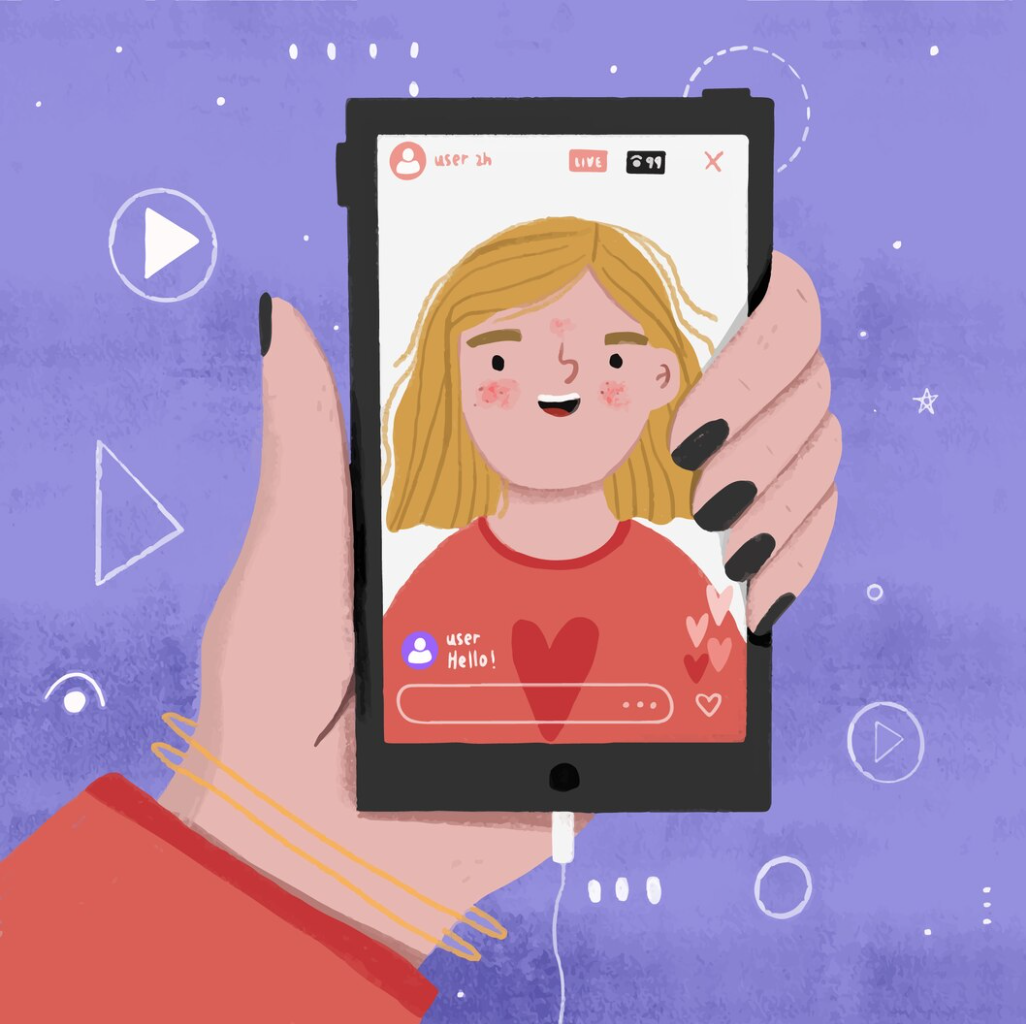 Therefore, using a trending hashtag on TikTok will extend your reach beyond your followers by attracting users based on their interests. Indeed, the TikTok hashtag always appears since the beginning, from the research results to the content categories. That's why you can discover your potential customer and guide them to the next stage of the marketing funnel.
Boost your TikTok engagement
Better visibility on TikTok will definitely improve audience engagement. The more your video is recommended by the TikTok algorithm, the more TikTok viewers will engage with it by liking or leaving a comment on your post.
Build the TikTok community
A secret tip for you: try to use hashtags to participate in the TikTok community or build your own, you will never disappoint! For example, why don't just run a Branded Hashtag Challenge and let it do its work?
It's an effective way to encourage content co-creation and step-by-step create your own strong TikTok community around your business. Similar to other TikTok Ads formats, Branded Hashtag Challenge is profitable for companies with both well-known and unknown hashtags.
Identify your direct competitors
Based on specific TikTok hashtags, you are enabled to unveil your competitors – all the brands that are using the same hashtags. This is a great option to identify competitors that you may not find on other platforms such as the marketplace, website, etc.
Don't hesitate to check out other content that adds the same hashtags to find and see what your competitors are doing. You may also have creative ideas for your next TikTok video.
To make your video viral on TikTok, TikTok will be a useful tool. We've compiled some of the most trending hashtags with the highest views (updated 6/6/2023):
| | | |
| --- | --- | --- |
| Hashtag | Posts | Views |
| #pridemonth | 6K | 8M |
| #june | 4K | 7M |
| #pride | 5K | 13M |
| #lesbian | 8K | 20M |
| #coldplay | 3K | 13M |
| #thelittlemermaid | 4K | 93M |
| #arcticmonkeys | 3K | 22M |
| #wakeup | 2K | 13M |
| #milesmorales | 5K | 34M |
| #lgbtqia | 4K | 8M |
Source: TikTok
Note: Because TikTok hashtag trends quickly change, keep an eye on the Discover page to see what is popular before you produce the video.
TikTok Creative Center
TikTok Creative Center is a helpful tool to find out what's trending on this platform because it includes the "Trend Discovery" feature. This function keeps you in the loop about what's hot on TikTok, providing you with the latest information on popular hashtags, songs, creators, and videos in your specific area.
Here is a step-by-step guide to searching for TikTok hashtags using TikTok creative center:
Step 1: On the TikTok creative center website, click on the Trend tab and choose Hashtags
Step 3: Sort results by industry and duration
Step 4: Click "See analytics" to see details about each hashtag
Analyze industry content
If you aim to discover the TikTok hashtag that not only goes viral but also is suitable for your brands, one thing you need to do in priority: research the industry content by following:
Discover tab: It's a place that highlights some of the top hashtags that are currently viral. You will find a list of the most viewed users, videos, sounds, and hashtags.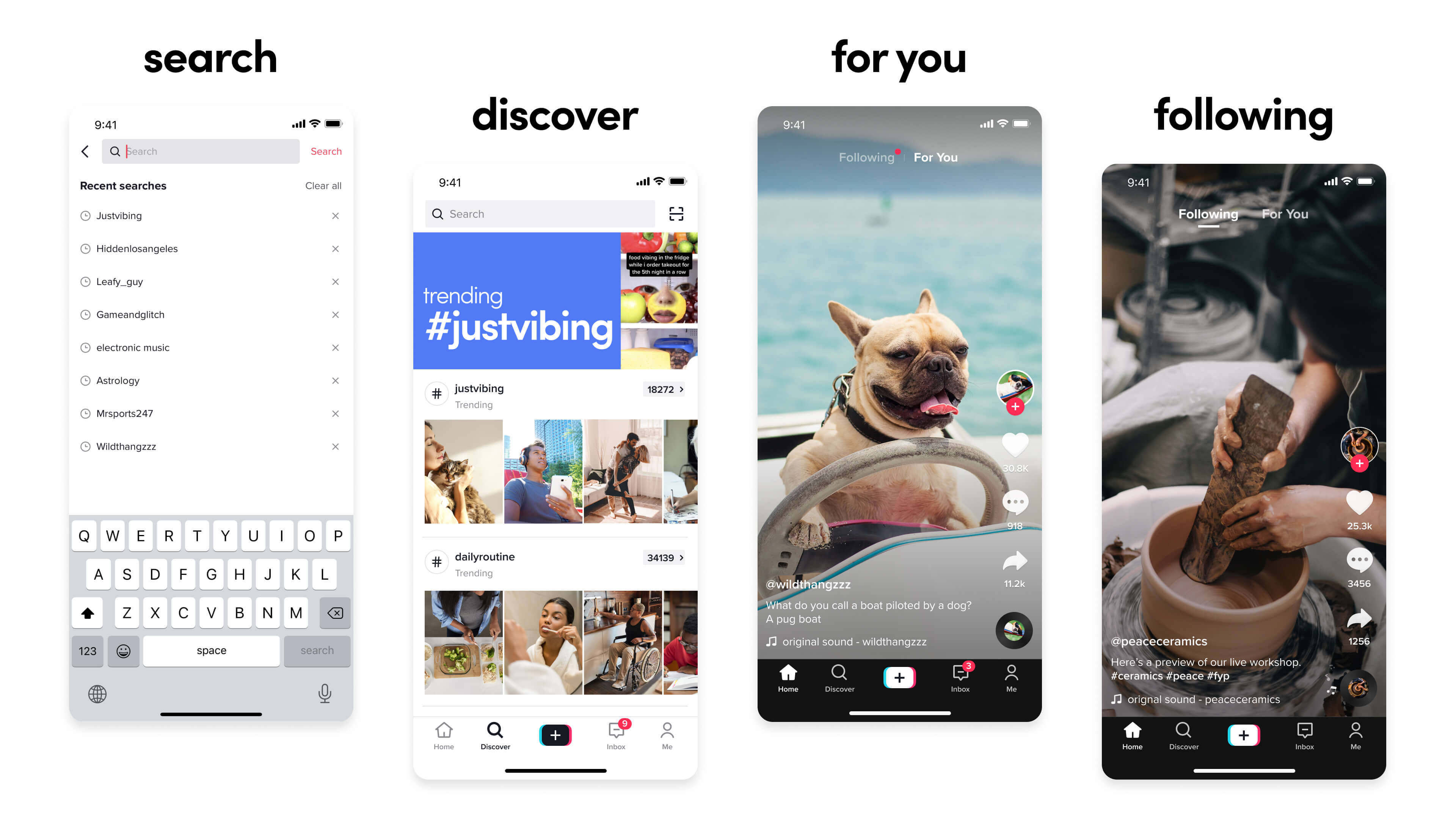 For You Page: The For You feed is the main content discovery tool on TikTok that recommends content based on users' actions. All you should do is scroll through the FYP to explore the trending hashtags and associated videos. You can also find any content you want using the search bar.
Checking out your audience is another way to analyze the industry content and gauge what TikTok hashtag is trending on TikTok. Just take a look at what hashtags are used and followed by your audience, and you will realize which one is related to your content.
Conduct competitive research
Seeing what TikTok hashtags your competitors are using is a great way to find your most suitable one. So, always keep an eye on your competitors' accounts to know what they are doing, you can learn from their strengths and also their weaknesses.
A niche-related video allows you to explore what TikTok hashtags are recommended for this specific topic. Don't hesitate to search for similar content and your problem will be solved! You will get an idea of which hashtags work well with your video.
Examine your own content
Look at the hashtags you've previously used in your content to see which ones have generated the most views and interactions. As a result, you can determine which TikTok hashtags are best for your company and content.
TikTok allows only up to 300 characters in your video caption including your hashtags. So you need to consider your caption character count and try to write a short one to leave space for your hashtags.
A good balance between trending (broad) and niche hashtags is an excellent method to drive business results. While popular hashtags are really useful to reach a wide audience, they are also highly competitive. It might be risky if you use only trending TikTok hashtags unless you already have a high number of followers.
Otherwise, niche hashtags allow you to capture the attention of users who have a keen interest in your content. They are also less competitive, which helps your video display on the For You Page of more users. Therefore, put yourself in the position of your audiences and try to combine broad and niche hashtags to attract more viewers and increase invisibility.
For example, the three hashtags #ForYou, #ForYouPage, or #FYP always stay on top of the Discovery tab with trillions of views and you may have come across them many times. So why don't you use these hashtags with some hashtags that mention specific content? Using trending hashtags with caution is one of the best ways to win other famous brands on TikTok.
Staying up to date with the most popular hashtags is important to grow your TikTok account. However, TikTok trends are short-lived so TikTok hashtags are no exception. So make sure you find the right trending hashtags at the moment and use them as soon as possible.
Launch a TikTok challenge
A TikTok challenge will definitely drive results if you aim to spread your own hashtag and raise awareness about your brands. Keep in mind that TikTok users always jump on challenges and have never gotten tired.
Try to create a Branded Hashtag Challenge – one of the best TikTok Ads formats for branding and you will never feel disappointed. It leverages the huge effect of challenge and hashtag – the two powerful tools of TikTok.
However, if you are a beginner in TikTok – a competitive advertising community, we got your back! Feel free to try our new product NestAds to start an amazing challenge.
If you exceed the character limit in the caption, a useful tip is to add extra hashtags in the comments. Keep in mind that the TikTok algorithm doesn't prioritize these hashtags as much as the ones in the caption. Nevertheless, it still contributes to improving the discoverability of your videos.
Utilizing popular holiday hashtags like #Christmas, #Festive, and #Halloween in your TikTok campaign will expand the reach of your company and appeal to more people. This can draw more views and demonstrates how your company is in line with the holiday mood. It is possible to boost brand awareness and improve brand sentiment by embracing TikTok's joyous side
In order to create a TikTok hashtag for your marketing campaign, here are some practices that are highly recommended for both famous and unknown accounts
Make sure that your hashtag aligns with your campaign strategy (audience, message, purpose, etc.)
Concentrate on two or three simple hashtags that are memorable and easy to recognize. They will encourage your viewers to share and engage with your video.
Gain experiences from the hashtags that you created on other social media platforms such as Facebook or Instagram. See how they work and you will get some lessons for your own TikTok hashtags.
Include your hashtag in the caption and in the in-video text. This reminds your audience about which hashtag to use when participating in the conversation.
Certainly, not every use of hashtags is suitable. You may use incorrect hashtags that misrepresent your posts, as well as use the right ones inappropriately. Alternatively, you might not fully optimize your hashtag usage to enhance your posts and their ability to attract and engage an audience.
Limit your target audience
TikTok's largely young audiences mean it is not the best place to target older customers. However, there are alternative methods for segmenting your audience beyond age. Utilizing TikTok hashtags that are related to a specific micro-niche can be beneficial. Likewise, selecting hashtags that align with your buyer persona can help expand your audience size.
Nevertheless, it is crucial to avoid using random hashtags or resorting to spamming tactics. Spamming usually yields poor results and can have negative consequences. Users tend to ignore spam and it may lead to your content being hidden by TikTok.
While it is possible to include more than 30 TikTok hashtags in one post, this is not recommended. You should limit your hashtag usage to around five per video. Excessive use of hashtags can give the impression of spamming. Of course, you can use more than five hashtags as long as they are all appropriate.
By limiting the number of hashtags, you also have an opportunity to target specific segments of your audience. In other words, not every video needs to reach everyone. Instead, you can create videos tailored for certain segments while crafting different ones for other target audiences. Trying this way, you can cater to specific groups rather than trying to please everyone all the time.
Using irrelevant hashtags muddles the message of your TikTok post. People will question why it appeared on their For You Page or in their video recommendations. Needless to say, this is you should avoid this at all costs. Not only do you lose the chance to connect with the viewers, but you also risk missing out on reaching the intended audience. In other words, it's unfavorable for almost everyone involved. Some hashtags you should avoid are #featureme, #followme, or #likeforlikes.
Neglecting the most popular hashtags within your specific niche can restrict the visibility of your posts, as well as overlooking potential customers. While it's not advisable to utilize a competitor's hashtag when it's trending, you can utilize secondary tags to target their audience. Adapt your content to align with your business's hashtags in order to reach a broader audience.
Overpromoting
In general, marketers use the platform to build their brand community and boost sales, TikTok is not solely for brand promotion. Therefore, your content will fail if it is purely promotional.
Since more businesses start to invest in their TikTok marketing strategy, this platform becomes more and more a highly competitive community. So it's time for you to use the TikTok hashtags like a real friend to win over bigger companies. Leverage all the tips above to make the most of TikTok hashtags and strengthen your brand's presence on this new playground!