The most awaited holiday of the year is finally here! People are already buzzing, shopping for holiday goodies, and you—businesses—are seizing every chance to boost those sales numbers. To make the most of this festive season, a well-thought-out Christmas marketing plan with effective ideas is crucial.
That's where we come in! We've got 14 Christmas marketing ideas lined up for you. We'll not only share these ideas but also give you tips on how to use them to get the best results for your marketing campaign. So, let's dive right in and get ready to sleigh this holiday season!
Update your website with Christmas vibe
As Christmas approaches and the streets light up with festive decorations, you don't want your online store to miss out on the holiday spirit. Optimize your online store for holiday shopping by tweaking the header, throwing in some festive images, and playing with button designs. If it fits your website theme, consider changing the colors to festive ones like red and green for that complete holiday vibe. And for that extra touch, add a snowflake effect to your site – it's sure to catch customers' attention!
You've nailed the visuals on your website, but let's talk user experience. Throw in some updates to make your store super user-friendly and help your customers quickly. Check out these ideas below—we recommend giving them a shot:
Gift filter: This nifty feature lets customers sort through your goodies by price, making their experience way smoother.
Christmas product page: If you've got a sleigh-load of special products to offer this holiday season, consider creating a dedicated Christmas product page. A visually appealing and well-organized product page can be a powerful tool in driving sales and showcasing the uniqueness of your holiday offerings.
Live chat widget: Don't forget to care for your holiday customer service. During the busy holiday season, customers appreciate instant assistance. Integrate a live chat widget to provide real-time help and support. Whether it's answering product queries, guiding customers through the checkout process, or resolving issues, live chat support adds a personal touch to the online shopping experience.
In today's world, social media is a key way to connect with your customers. You'll find a ton of potential customers on platforms like Facebook, TikTok, Instagram, and Twitter. So, it's crucial to amp up your social media post plan during Christmas to give everyone that festive feeling when they check out your profiles.
Start by giving your cover and avatar a Christmas makeover. Keep it chill, though—just enough to add a holiday vibe without losing your brand's identity. Simple changes like adjusting colors to Christmas themes or adding a few festive elements to your logo can do the trick. Take a page from the playbook of Burger King—they nailed the social media profile makeover.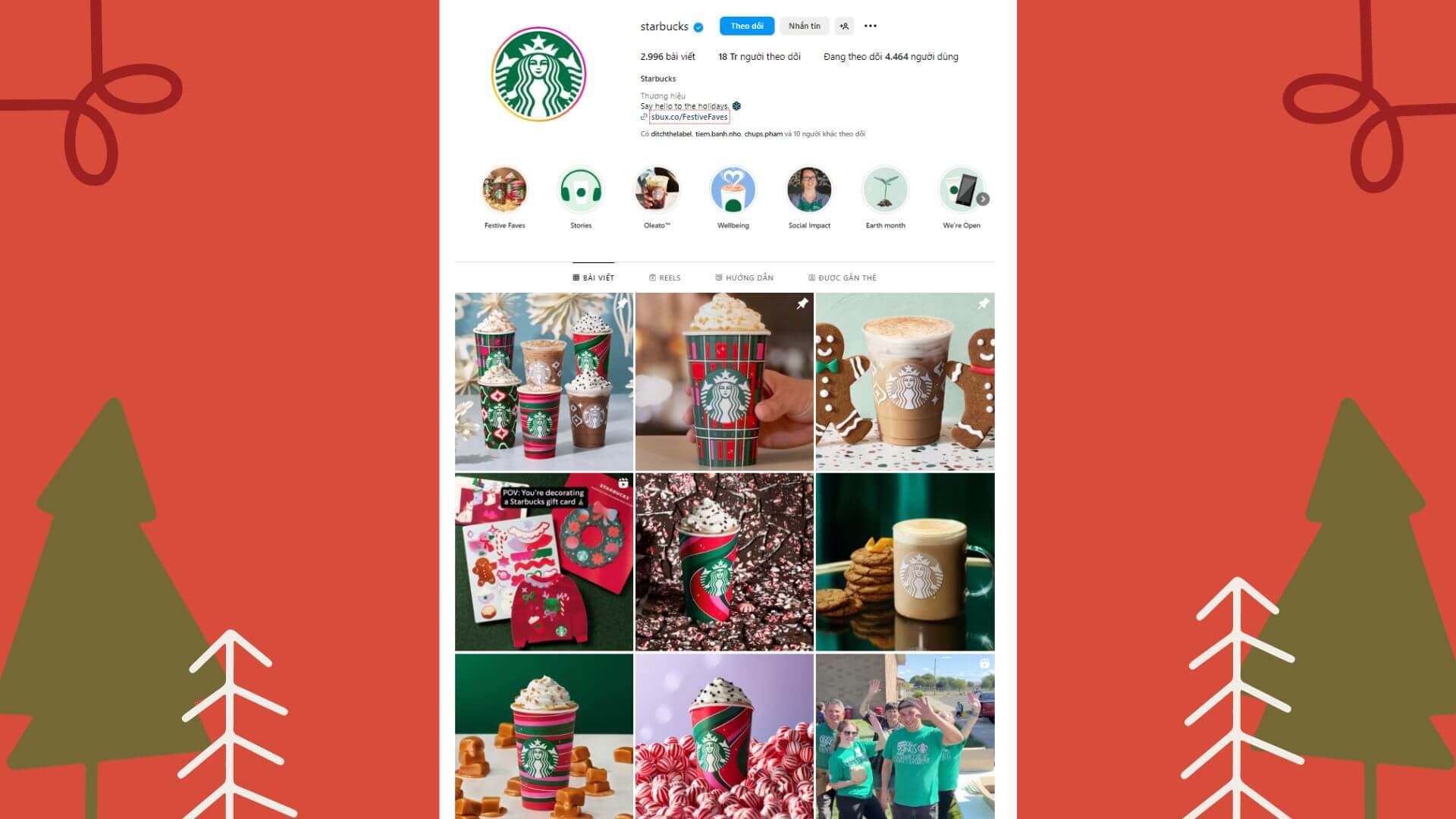 Once your profile looks all decked out, keep the holiday spirit alive with a month-long plan of fun posts. Mix it up to strike a balance between promoting your products and sharing interactive and entertaining content like memes, behind-the-scenes glimpses, and countdown posts. Keeping things varied ensures your page is filled with all the Christmas vibes your customers crave.
Infuse your packaging with Christmas spirit
Packaging plays a crucial role in shaping customers' initial perception of your products. Taking advantage of the festive vibe during Christmas is a great way to leave a lasting impression. Consider tweaking the package color, adding festive decorations, or even introducing a brand-new design.
Don't stress about revamping all your products. Instead, select some top-selling items from your list and implement the new packaging for a specific period. Take Starbucks, for example – they released a new cup design with the signature red color and design pattern of Christmas for only a short time, yet it created a big hit. Scarcity appeals to customers, and this approach is sure to spike your holiday sales.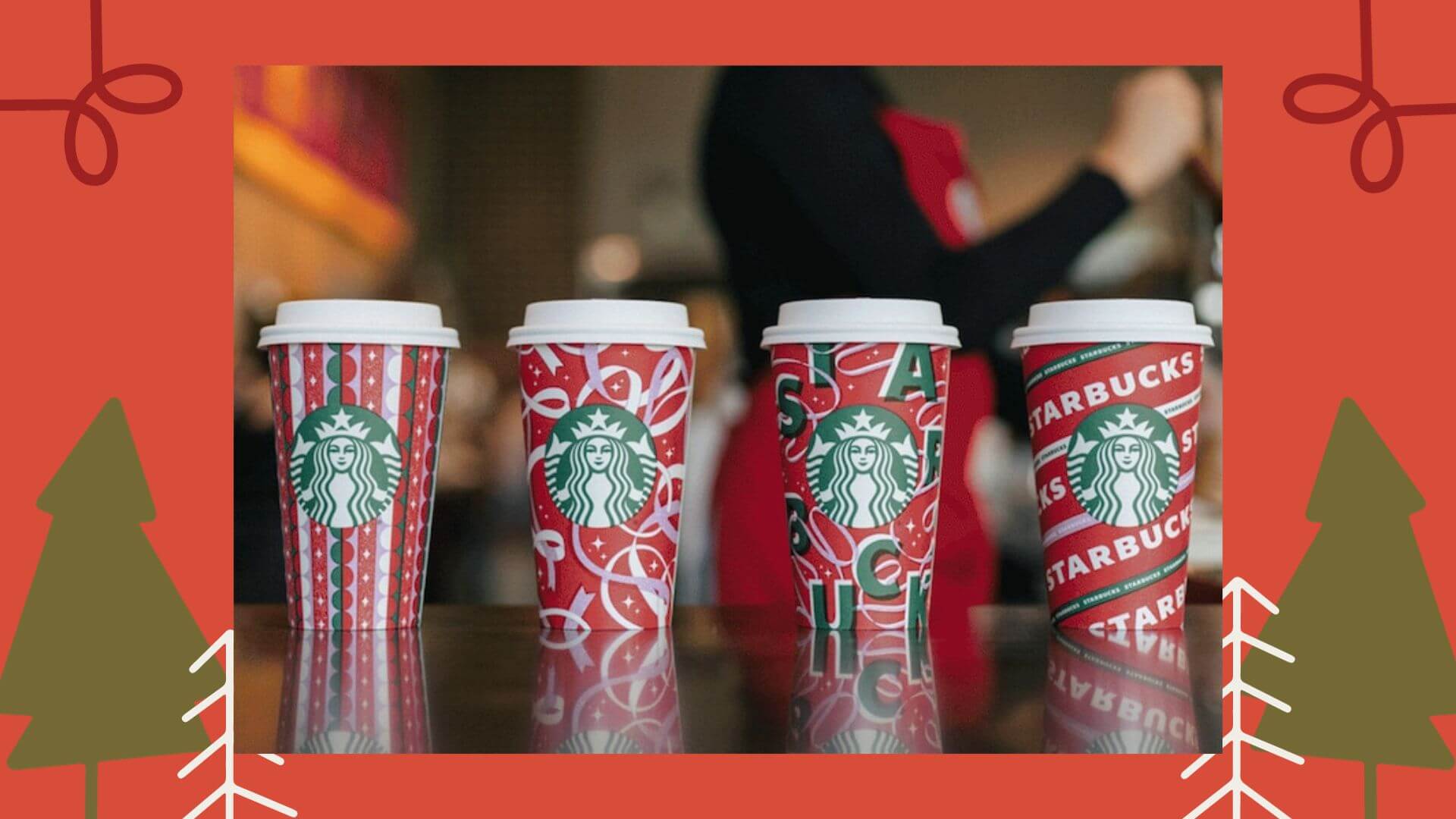 Release limited edition for Christmas
Go beyond just changing a limited edition packaging, what about making a whole new line of products that are available exclusively for this holiday season? Imagine cool Christmas-themed shirt prints, exclusive holiday-scented candles, or festive-colored hats that are store-exclusive this season. Take a cue from Jo Malone in 2021—they dropped a Christmas scent collection that people couldn't get enough of.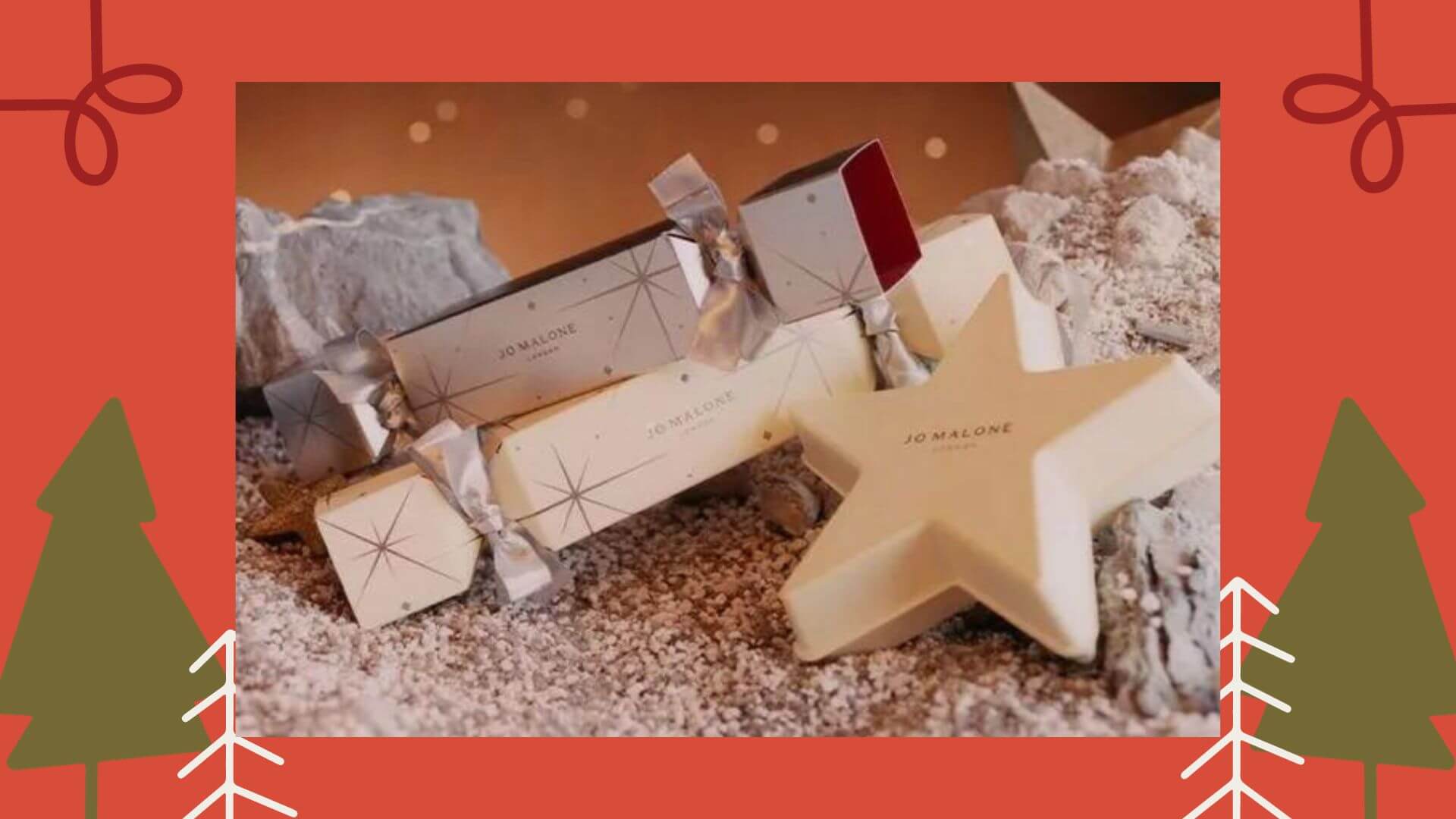 Limited editions amp up the urgency and exclusivity, turning your Christmas products into must-haves for the season. So, go big with fresh, holiday-exclusive items to make your store the go-to spot this Christmas!
Send holiday cards with your products
Easily give your product a Christmas touch by slipping in a festive card when you ship it out. It's a small, low-cost move that goes a long way in showing your customers love and jazzing up that plain package. Create a cute Christmas-themed template with a space for a personalized message like "Dear…" so you can quickly handwrite each customer's name. This adds a personal touch without eating up too much of your time. Keep it simple and spread those holiday vibes!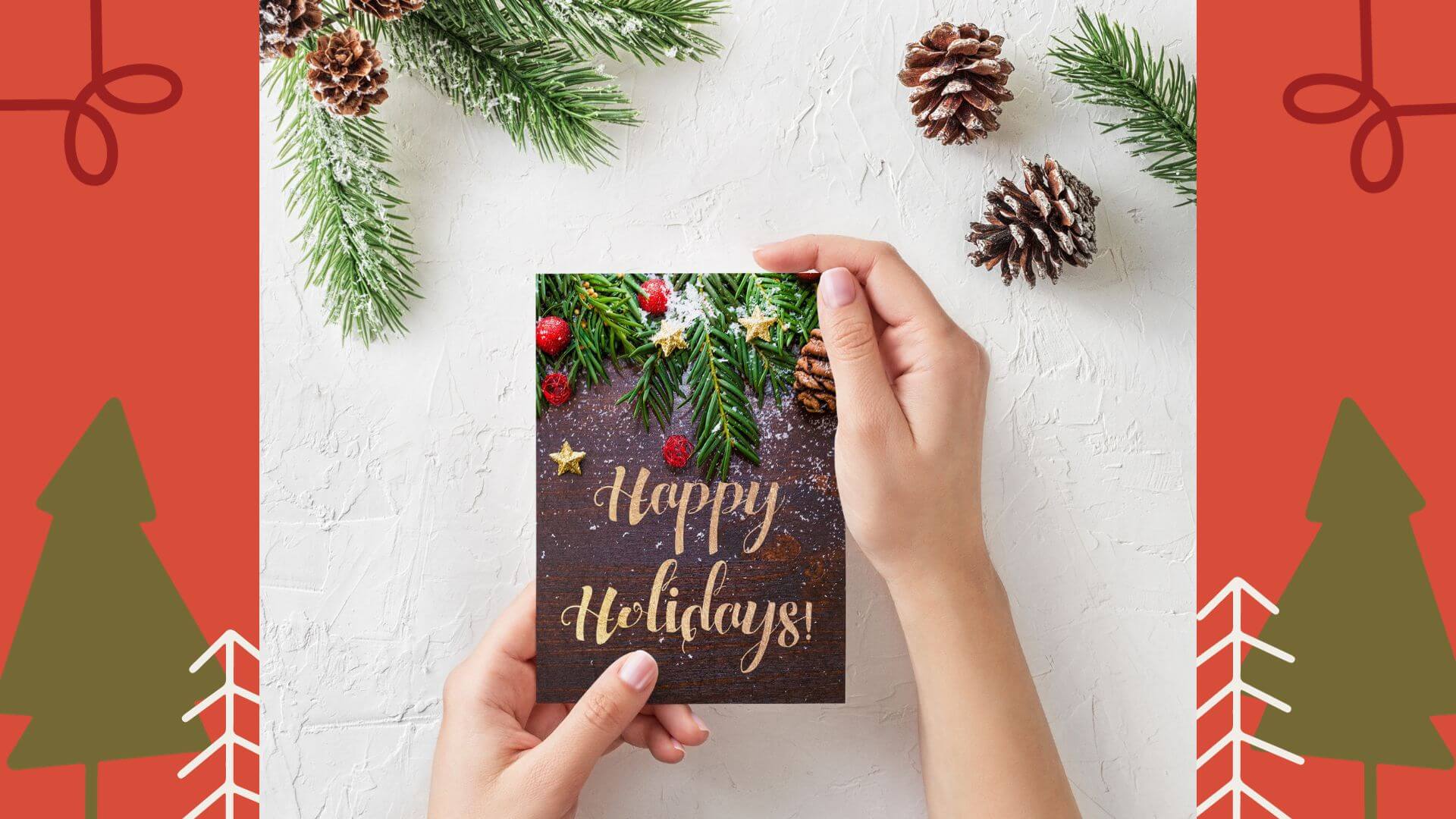 Craft a gift guide
Make Christmas shopping a breeze for your customers by providing a Christmas gift guide – a carefully curated collection of gift ideas and recommendations crafted by your brand. This thoughtful gesture not only alleviates the stress of choosing presents but also demonstrates a higher level of customer care, potentially driving more purchases to your stores.
To create your brand gift guide, follow these steps:
Collect a list of products for your guide. Expand beyond just your store's items to offer a more diverse selection with practical value for your customers. Make sure that your products in the gift guide are suitable for your target audience.
Group the products into categories. Whether by the recipient (e.g., Family Members, Colleagues) or product characteristics (e.g., Food Gifts, Souvenirs), organize your guide for easy navigation.
Share it with your customers. Whether as a blog post, downloadable PDF, video, or email newsletter, make sure your gift guide reaches your customers effectively, providing them with a helpful resource for their holiday shopping.
Wrap it up by adding links to your products. For the items featured in your gift guide that your store sells, don't skip the opportunity to guide your readers straight to your online shop. This boosts the chances of scoring more purchases for your products, making all your efforts worthwhile.
Implement loyal member rewards
The Christmas holiday is a perfect time to thank your existing customers. A killer marketing move during this season is to boost purchases and increase their lifetime value by rolling out a loyal member rewards program. Shoot them a special discount code or a small exclusive gift when they make a purchase. Consider an early bird sales program just for your loyal customers – trust us, that FOMO feeling will have them acting fast!
Schedule Christmas email campaign
When crafting your Christmas marketing ideas plan for the biggest event of the year, don't overlook the power of your Christmas email campaign. Klaviyo's report shows a whopping 58.61% open rate for email campaigns, making it a killer way to connect with your customers. So, make sure to slide into your customers' email inboxes and spread that holiday cheer!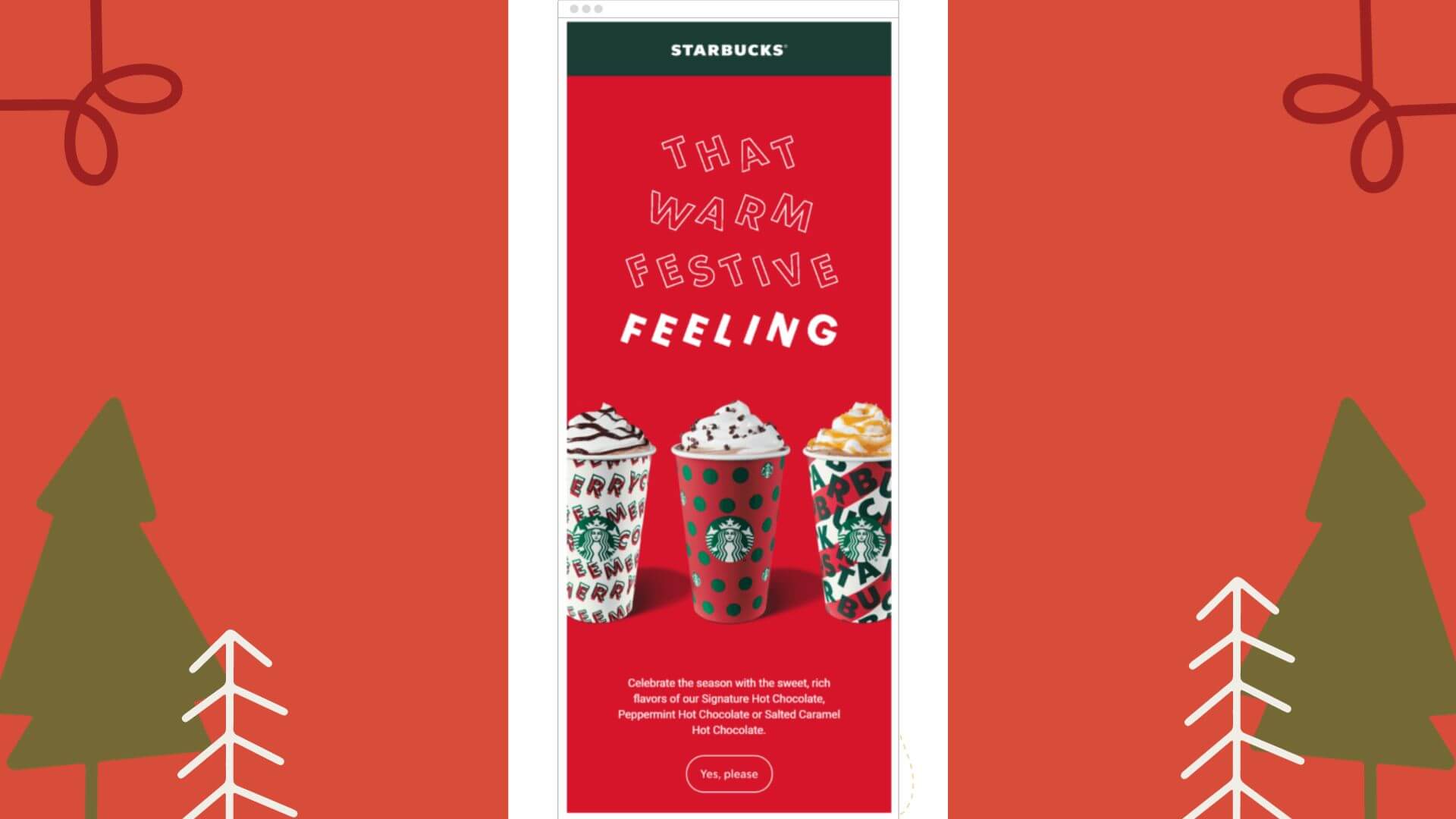 Check out these recommended email content ideas for your customer outreach plan:
Merry Christmas card: Start the season with a heartfelt Merry Christmas card that resonates with your audience. Remember, a sincere and visually appealing Merry Christmas card can set the tone for a positive customer experience.
Abandon cart reminder: During the hustle and bustle of the holiday season, shoppers often abandon their carts. Use this opportunity to send a friendly and persuasive abandoned cart email.
Product recommendation: Leverage the power of data to provide personalized product recommendations tailored to each subscriber's preferences. These recommendations can make the shopping experience more convenient and enjoyable for your customers.
Discount and promotion: Design a Christmas email focused on exclusive discounts, promotions, or bundled offers. Consider incorporating a countdown clock into your email to create a sense of urgency.
Thank you and gratitude: Express your gratitude for their support throughout the year. A heartfelt thank-you email can go a long way in building a positive relationship.
Consider trying out an automated abandoned cart email flow and explore email automation to streamline your entire email marketing approach. You can check out NestSend – a user-friendly email marketing automation solution that can help you build lasting customer relationships and enhance your sales. It's straightforward and available for free, so give it a shot whenever you're ready.
Host livestreaming event
Harness the power of live streaming across various social media platforms as a dynamic tool to present your products in real time. This engaging format provides an opportunity to address queries, showcase intricate product features, and establish a deeper, more personal connection with your audience.
By leveraging live streaming, you not only exhibit the functionality of your offerings but also create an interactive experience that fosters genuine engagement and builds trust among your customers.
Engage your customers with giveaway activities
For your giveaways event, there are tons of ideas to amp up engagement. Try hosting a game—like finding hidden objects or guessing product names—to connect with your customers. Share the event across all social media platforms where your potential customers hang out, such as Facebook, Instagram, or Twitter.
To supercharge your giveaways, consider making likes, shares, and tagging friends a requirement to receive the present. This not only stirs up excitement around your products but also attracts more followers, keeping your customers engaged during the holiday season.
Check out Forever 21's giveaway post for inspiration. Their mini-game of finding the hidden Christmas tree emoji was a blast, and they even pumped up Instagram reactions by encouraging viewers to use a hashtag and comment on the post. This post scored over 260k likes and countless comments, creating a buzz around their products.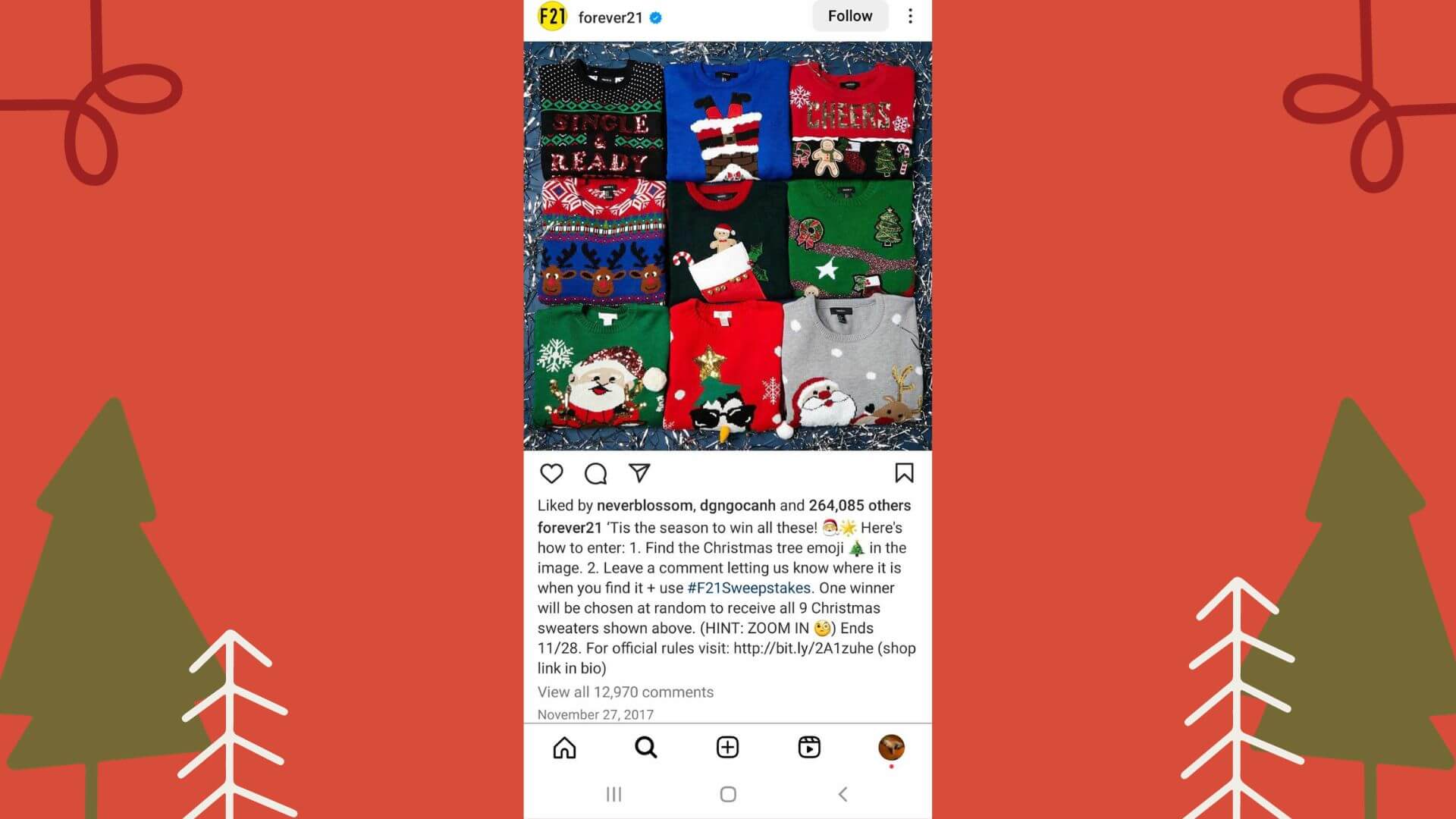 Hold a Christmas photo contest
Elevate your holiday marketing strategy by hosting a Christmas-themed photo contest that invites participants to submit imaginative photos connected to your brand or products. This initiative not only cultivates a treasure trove of user-generated content but also cultivates a vibrant sense of community.
Participants – are excited to showcase their creativity – become brand ambassadors and generate organic enthusiasm around your products. The photo contest becomes a powerful tool for building brand loyalty and creating a festive atmosphere that resonates with your audience during the holiday season.
Promote your products with bundling options
Make Christmas shopping a breeze for your customers by running a promotion that bundles products together. With the holiday chaos, everyone's running low on decision-making energy. So, by offering pre-made gift bundles, you're giving your customers a sweet deal and saving them the trouble of putting together their own.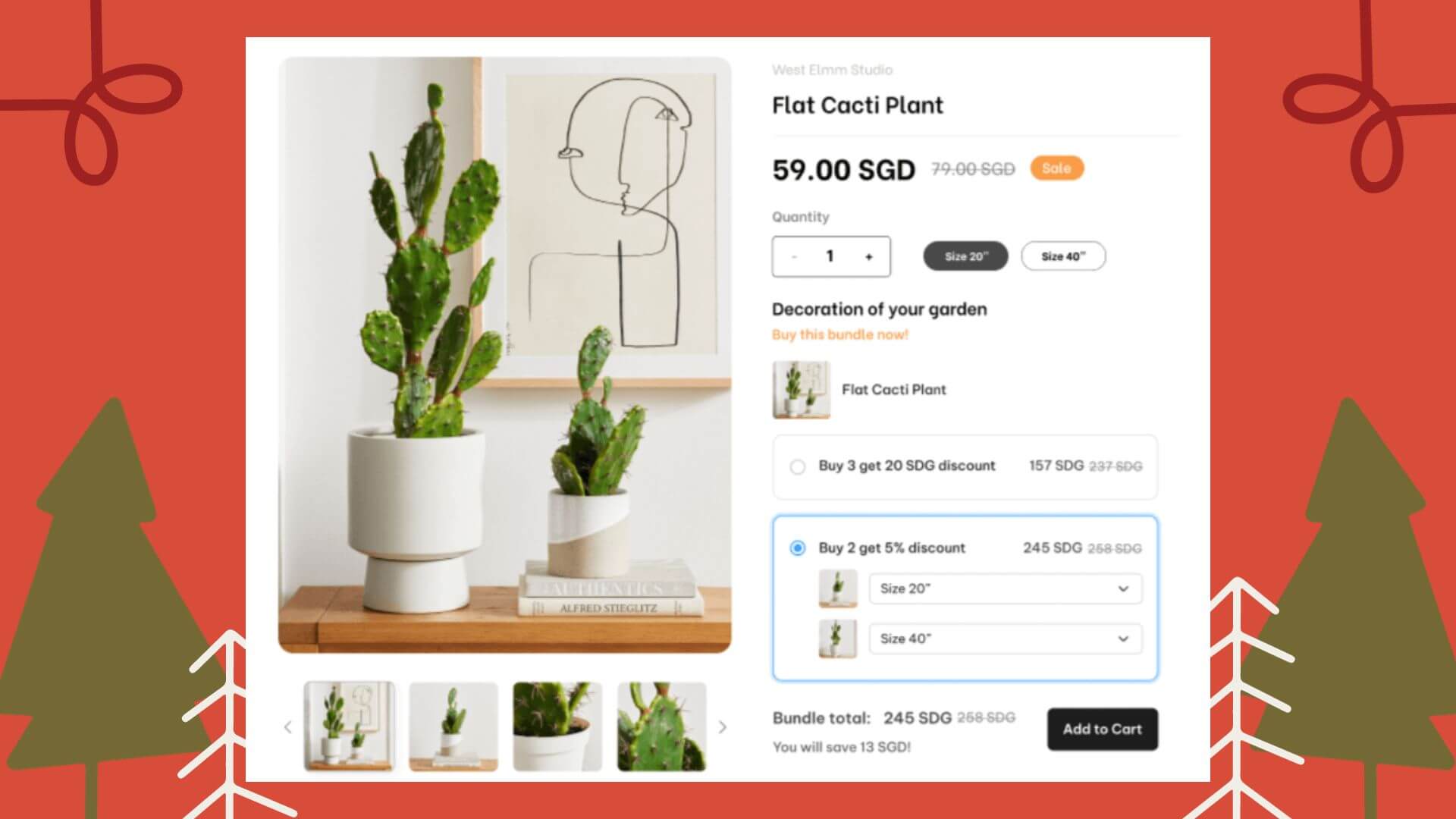 Here's a tip for product bundling: pair your top-selling item with one that hasn't been flying off the shelves. This boosts sales for both and can even draw new customers to the less popular one once they've given it a shot. And don't forget to sweeten the deal with a bundle price that's a steal compared to buying each item separately.
Curious about setting up bundles on your front store? Check out NestScale Bundles – a quick and easy solution. Add products, design your bundle, and track performance hassle-free. It's simple and saves time and tech headaches. Best part? It's free now, so why not give it a shot and see its efficiency 
Offer gift cards
The regular promotion programs might not always let customers pick what they want because the product choices are usually fixed. But here's a cool trick for those uncertain gift-givers: hand out gift cards! These cards let customers choose their fave products within a set budget. It's awesome because your gift will always be valuable to them since they get to choose it themselves. Forget stressing about whether your promotion is hitting the mark – with this, it's bound to work like a charm.
Lastly, don't forget flash sales
Flash sales are the ultimate holiday season signature, and they're a classic way to boost sales. Hence, this is one of the Christmas marketing ideas you cannot miss out. The excitement and the fear of missing out they create encourage customers to take action. That's why they're a tried-and-true method for ramping up sales during this festive time.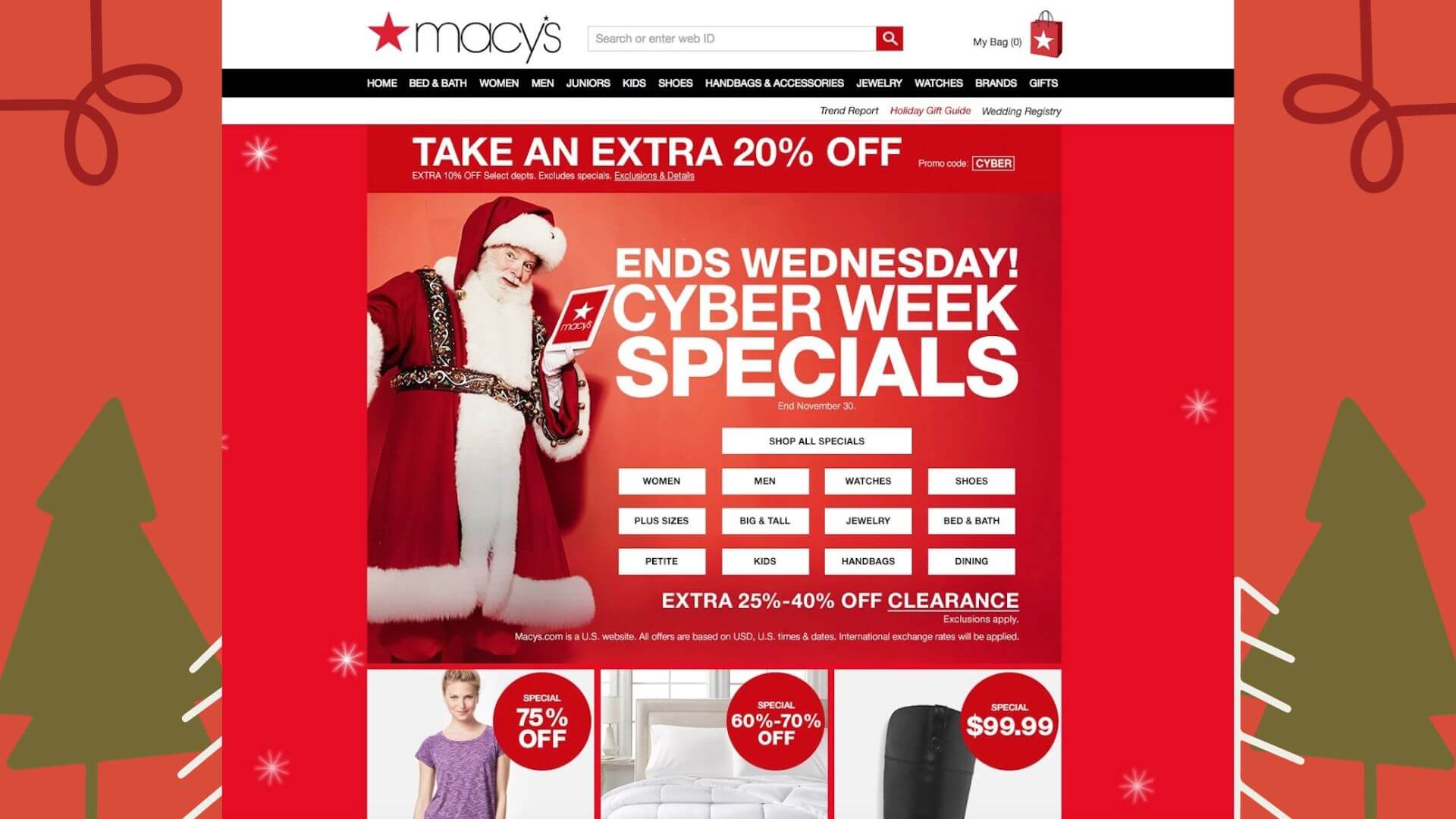 Here are some tips for conducting successful flash sales:
Create anticipation with a sneak peek email: Send out a strategic email to your customer base, announcing an upcoming flash sale without revealing the exact discount percentage. Build suspense by teasing the event, emphasizing its exclusivity, and hinting at the incredible savings they can expect.
Unveil an impressive discount: When the flash sale finally begins, make a grand entrance by revealing a discount that truly captivates your customers. This surprising generosity will create a sense of urgency, encouraging them to take advantage of the incredible deals before time runs out.
Incorporate a countdown clock: To intensify the urgency and drive immediate action, incorporate a countdown clock prominently on your website. Strategically place the countdown on key pages, such as the homepage, product pages, and the checkout process, ensuring customers can't ignore it.
Time to boost your Christmas performance!
There you have it—your go-to Christmas marketing ideas to amp up your campaign! These ideas are super flexible and can easily fit into your store's vibe. We're confident that you can whip up a successful campaign that pulls in tons of customers. Just remember, the secret sauce is connecting with your audience in a way that warms their hearts and puts a smile on their faces.
So, go ahead, unwrap these creative strategies, add a dash of holiday magic to your campaigns, and watch your business shine as bright as Rudolph's nose. Here's to a holly, jolly, and prosperous Christmas marketing season!