When it comes to the best branding advertising solution on TikTok, TikTok TopView Ad always stays on top. Using this format, all brands have a chance to kill two birds with one stone: raising brand awareness and increasing sales performance through one Top View campaign.
TikTok TopView Ad has unlocked the perfect way to grow a brand's identity: immediately catch all users' attention when they first open the TikTok app. This is why many brands have been switching up their old ways and trying out TopView Ad for themselves. Let's bring TikTok Top View Ad to light through this article to keep your marketing strategy up to date!
What is TikTok Top View Ad?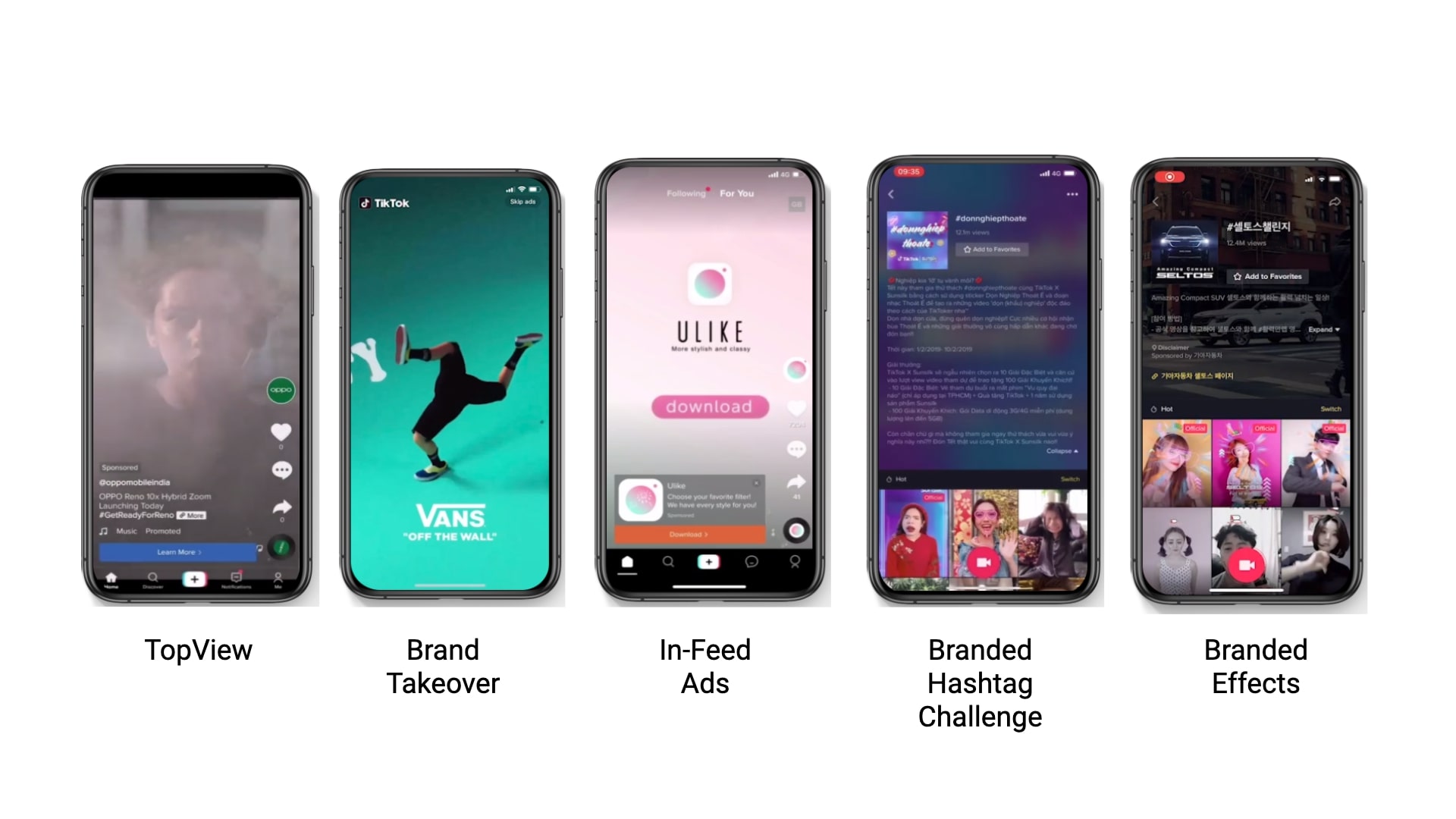 TopView Ad is one of the most effective solutions for branding. It displays on the For you page right after users open the TikTok app. Top View Ad often can be up to 60 seconds full screen and auto-play with sound.
Similar to a native TikTok video, TikTok Top View Ad allows viewers to interact with videos through liking, sharing, and commenting. However, what makes Top View stand out is putting your brand in the center place by capturing full viewer attention with no competing content.
Otherwise, while running a reservation ad like TopView Ad, you need to pay a flat rate in advance to get your ad delivered to a specific number of impressions. In this way, your video will get the engagement rate exactly the one you plan for. However, this price is often higher than auction ads.
>>> Read more: TikTok Auction vs Reservation Ads: Key differences & Best Practices
Unique benefits of TikTok TopView Ad
Grab more attention
If you're wondering how to increase your brand recognition and awareness, just let TikTok TopView Ad do its job. According to TikTok statistics, 71% of users say that TopView arouses their curiosity. As your Top View Ad is the first post users see when they open the TikTok app, it'll capture more attention than other videos. Otherwise, using TopView Ad opens the door to user interests and showcases your brand on TikTok's prime ad real estate.
Increase engagement rate
A high engagement rate on TikTok is also another must-meet branding goal, and with TopView Ad, your problem is solved.
The first place in the For You Page (FYP) gives brands a winning opportunity to gain new followers and boost their audience engagement. More users seeing your video means more people are likely to interact with it. Since TopView Ad comes to the first rank in the engagement index, it's highly recommended to try this advertising format.
Increase sales effectiveness
Running TikTok TopView Ad brings 67% higher sales effectiveness for the Consumer Packaged Goods (CPG) industry (compared to the total paid TikTok). Consumer packaged goods (CPG) are items used with a routine replacement that consumers use up and replace on a frequent basis, such as food, beverages, clothes, etc. If you intend to invest in this sector, TikTok Top View will become your best partner ever.
Even if you work in another sector, TopView Ad helps you quickly boost your sales. By capturing all the audience's interest, TikTok TopView Ad will build the conversation around your brand and scale sales revenue.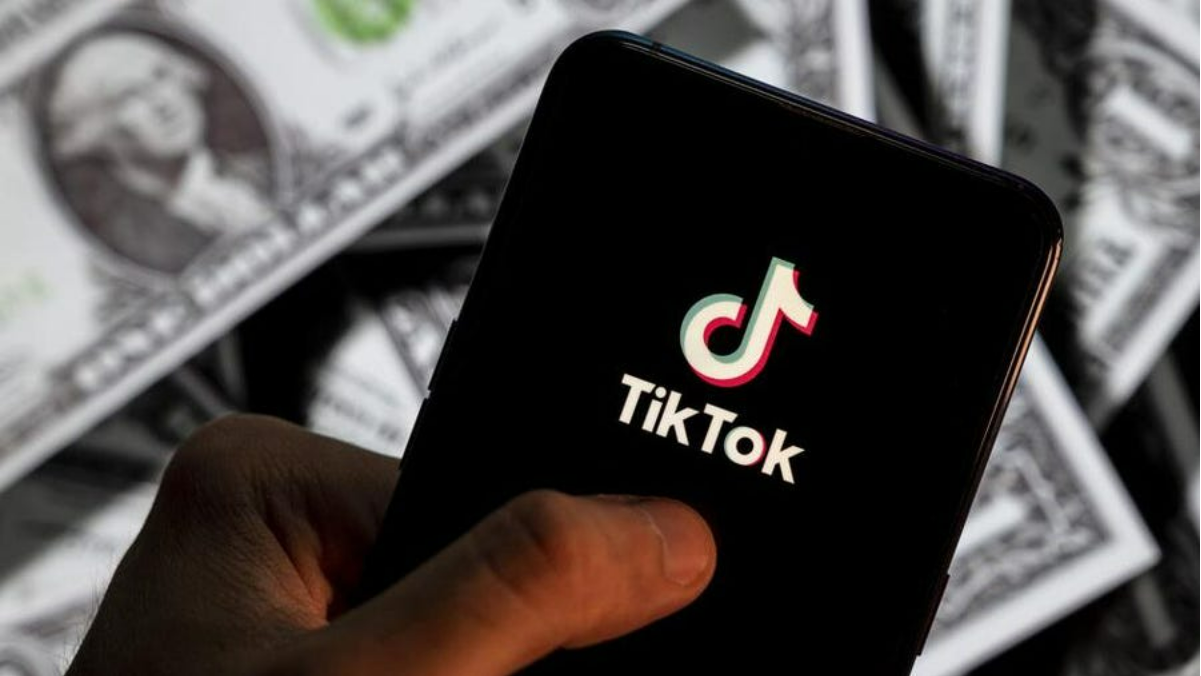 When should you use TopView Ad?
Top View Ad turbocharges your campaign's long-term goals and definitely for day-to-day ones. It is the best advertising solution for raising brand awareness. Don't forget to leverage Top View Ad when you meet some big moment in your fledgling company's history such as
Big branding moments
Reputation boosting
Product (re)launches
Peak season marketing
TikTok TopView Ad main features
To maximize your advertising performance, you should notice the main features of TikTok TopView Ad:
Each TopView video is displayed to each user only one time a day.
Viewers are enabled to skip ads by clicking the Skip button in the right corner of their screen after 3 seconds or by swiping up.
The link-click format helps to navigate users, boost conversion rates and drive more traffic for landing pages, hashtag challenge pages, and more.
TikTok TopView Ad Specs
To pass the TikTok review process, you need to adhere to some specifications of Top View Ad. Here are some important notes for you to run your TikTok TopView Ad successfully:
Maximum video length: 60 seconds
Aspect Ratio of TopView video: 16:9, 9:16 or 1:1.
Recommended Resolution: 960×540 px, 540×960 px, and 640×640 px.
File Size: ≤ 500 MB
File Types: .mov, .mp4, .3gp, .mpeg, or .avi
Bitrate: 516 kbps
Make the most of TikTok Top-view Ads
Don't make it appear like an advertisement
The advertisements that fit in with TikTok's native content are the most effective. The majority of app users, Gen Z and Millennials, are particularly ad-averse. Therefore, they will be more engaged if you can make your ad appear to be a continuation of the content they like.
You're already halfway there if you include influencers in your advertising strategy. Ads that feature these collaborations will by nature appear less like adverts.
The most important thing to keep in mind is that customers use TikTok because they enjoy it. Hence, enhance the experience rather than distract from it.
Understanding how your audience wants to interact with your brand
What brings your audience to your TikTok brand? The answer to this question will guide you in developing TikTok ad campaigns that go beyond forgettable sales messages.
With 31% of TikTok users citing "lifting my spirits" as one of the top three reasons for TikTok, entertaining content is particularly well-liked on the app. In one study by Fanbytes, people were asked what they liked best about the brands they followed on TikTok. While 31% of Gen Z said that "they entertain me," 34% of them claimed that it was the funny content. The most popular choice for the best way for brands to engage with you on TikTok was by "making me laugh".
So, this is a fantastic place to start. Choose the type of content that resonates with your audience and use that to create your hook. So you can further attract users.
You'll experience a 93% higher engagement rate if you collaborate with creators to create TikTok advertising content. That is not a small number, but TikTok marketers can increase it.
Think about the deeper actions you want your audience to take. Your CTA button can and should be included in your TikTok video – but to actually make consumers want to get involved, you need to understand and appeal to what's captivating about your campaign. What are their benefits?
As 64% of young customers want brands to connect with them, you should engage with comments and reactions in order to demonstrate that you are responding to your audience and giving them more value.
TikTok brands should take user-generated content (UGC) initiatives into consideration. This is a fantastic approach to foster a sense of community around your business, offer brand supporters a voice, and encourage consumers to engage in activities they enjoy. Influencers and UGC work well together as they reflect organic app interactions and boost brand credibility. A brand's return on investment will skyrocket if they create a successful influencer campaign, encourages user-generated content, and then enhances it with a paid TikTok TopView ad.
3 Best TikTok Top-view Ads examples
ASOS
ASOS is a well-known British online fashion retailer with over 850 brands and ships all over the world. With the goals of spreading awareness and engagement with digital natives, ASOS decided to jump into TikTok by using a Branded Hashtag challenge Plus and TopView Ad.
#AySauceChallenge encouraged the community to show the ASOS vibe with their three best outfits. The Branded Hashtag Challenge Plus also included a bundle of additional ads—TopView to put ASOS campaign in the spotlight and achieve must-meet campaign goals.
As a result, the campaign recorded over 1.2 billion video views in just six days, with 488,000 videos created and 167,000 users taking part. ASOS also earned an engagement rate of 15.79%, well above benchmarks. The campaign achieved a 25% increase in brand awareness and a 10% increase in brand association with being "trendy."
Balenciaga
Balenciaga is one of the biggest names in the fashion luxury industry that was founded by Spanish couturier Cristóbal Balenciaga – 'The Master' of haute couture. This brand aimed to grow brand awareness with a new community on TikTok and became the leading high-end brand on TikTok to take advantage of TopView Ad.
During the Christmas period, Balenciaga launched a shoppable campaign in the TopView Ad format in the UK and France. Balenciaga's Top View Ad auto played with the sound on and filled the whole screen when users first opened the TikTok app. Otherwise, Balenciaga also added links to internal and external landing pages to drive viewers to its shopping pages.
Regarding the result, Balenciaga's campaign drove 23M+ impressions across the UK, France, and Italy. The average CTR from across markets was around 18%, and notably 20.56% in Italy.
CELINE
CELINE is a luxury French fashion House that has become a symbol of understated elegance and timeless glamor. This decided to promote its new seasonal collections by streaming its runway show live from Monaco to younger audiences on TikTok. However, since CELINE wanted to make people say wow about their new-look event, they turned to TikTok Top View Ad.
CELINE created four stunning TopView Ads featuring models moving amongst the breathtaking architecture of the stadium. Otherwise, a Call-to-action "Watch now" was used to drive the audience to its official TikTok profile where more content from the show was presented.
A CTA encouraged users to "watch now," which directed them to CELINE's official TikTok profile where more content from the show could be viewed. Adding the popular song "I Like Him" by Princess Nokia soundtracking the action was also a refreshing way to get the word out about CELINE's event.
With plenty of creatives, CELINE TopView campaign has received unexpected results with more than 52,000,000 impressions, a total of 22,9M 2s video views and a 17.74% increase in click-through rate.
Put your brand in the spotlight with TikTok TopView Ad
Since TopView is a type of reservation advertising, therefore you need a TikTok agency account to get approval from TikTok. However, don't put yourself at risk, we got your back!
Apart from TopView Ad, TikTok also provides several types of TikTok advertising formats that serve different brand goals. Give them a try and the results will surprise you! Feel free to contact our experts or try out our new products NestAds for free!