Do you know that 54% of TikTok users say they bought something they saw on TikTok more than any other platform?
With over one billion monthly active users worldwide, TikTok is now not only the leading entertainment video-sharing platform but is also a great channel to sell products. It empowers thousands of businesses to drive brand awareness and sales at the same time through live shopping, UGC videos, spark ads, etc
In this article, you will go over how to promote your brand and sell on TikTok in 7 simple ways.
What is TikTok?
TikTok is a social media platform designed for creating, sharing, and discovering dynamic short-form videos. Launched in 2017 and owned by ByteDance company, TikTok has quickly risen to global popularity and hit over one billion active users.
In TikTok, you can find videos on nearly any topic like how-to videos, life hacks, lip syncing, dancing, daily vlogs, and much more. Users can personalize their videos with various music, sound effects, texts, and filters available inside TikTok.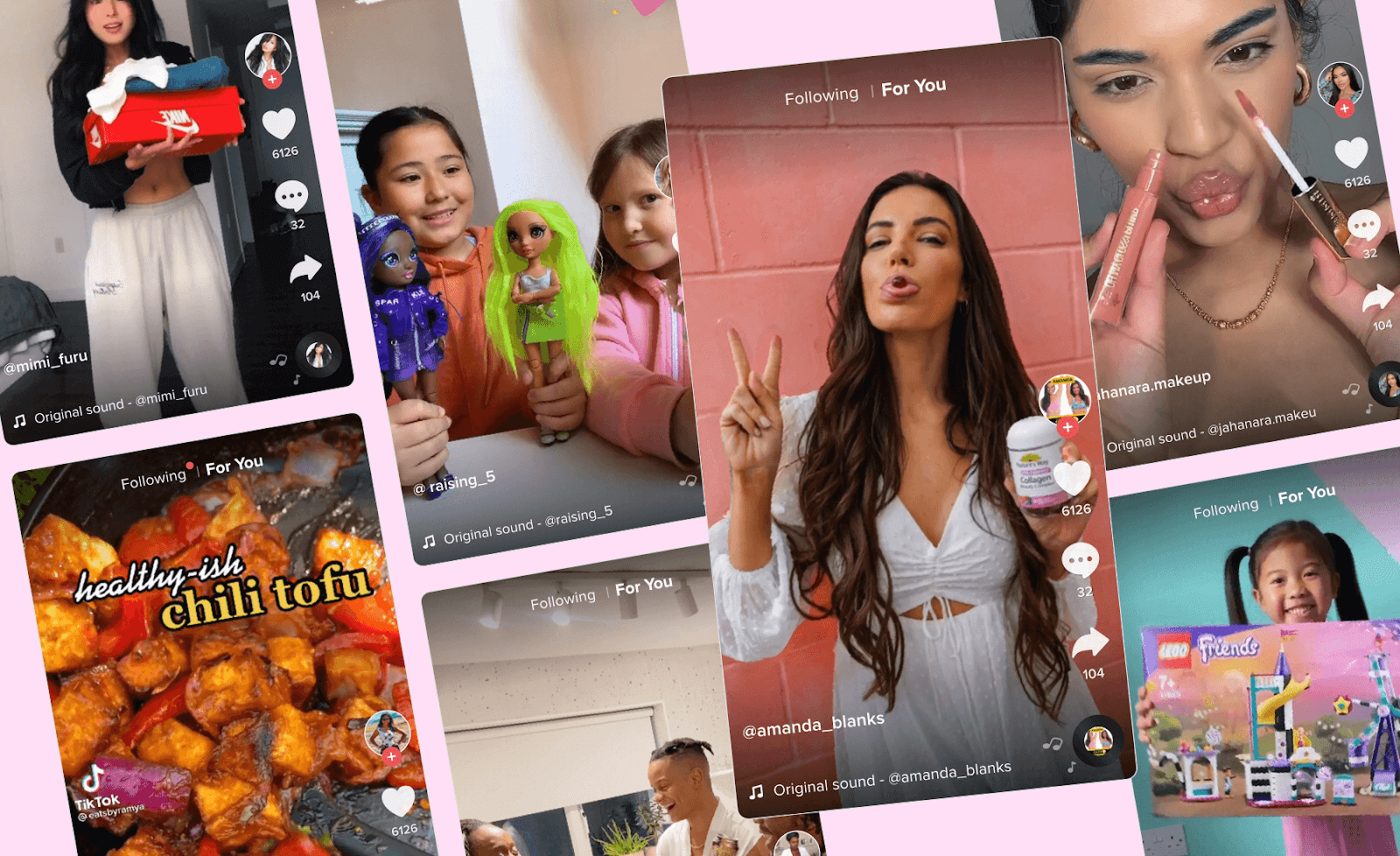 Though most people turn to TikTok for entertaining purposes, TikTok has now transitioned itself into both an entertainment and commerce platform. The release of TikTok Shopping opens up new opportunities for brands to reach more audiences and sell their products on TikTok.
Why you should sell on TikTok?
Massive user base
With more than 1 billion monthly active users and an average usage time of about 1.5 hours per day, TikTok is a potential place to grow brand awareness and drive sales. Bringing your brand to TikTok gives you visibility with a huge number of new customers worldwide.
High buying demand
A study by Adweek found that nearly half of users buy products from brands they see on TikTok.
TikTok users have real buying power and are more likely to convert from visitors to shoppers than others. They are highly engaged with a product or service they've found on TikTok and enjoy how easy it is to shop right on this platform.
Reach new audiences
Unlike the Facebook algorithm which focuses feeds on people and content users already know, TikTok goes on the opposite way. It prioritizes videos from creators that users have never seen before. This means new brands have more chances to stay in front of new audiences and drive sales.
Rest assured that the discovery engine of TikTok enables every video to have a chance to go viral, no matter how many followers or traffic you have. There are still many rooms for new brands to enter and sell on TikTok.
7 simple ways to sell on TikTok
You don't have to be an expert to start selling products on TikTok. Follow some simple ways below to turn TikTok into your powerful sales channel.
1. Define your target market & Which products to sell
First off, you need to define your target audience. While the TikTok audience is massive, it's necessary to consider whether the people that your target are being or about to be on TikTok or not.
Though TikTok is currently occupied by Gen Zers, most of the popular social media started off with a predominantly younger audience. Let's take Instagram as an example. It was initially used mainly by teenagers and young adults, but now its audience has diversified and there are millions of businesses promoting and selling on this platform.
Besides, spend time researching what products are on trend and discover how competitors win sales on TikTok. You can look at TikTok's successful business case studies and explore the #TikTokMadeMeBuyIt hashtag for more ideas.
2. Create a TikTok business account
To bring your brand presence to TikTok and start selling, you need to set up a TikTok business account. If you already have a personal TikTok account, simply switch to Business account by clicking on Manage account > Switch to Business Account.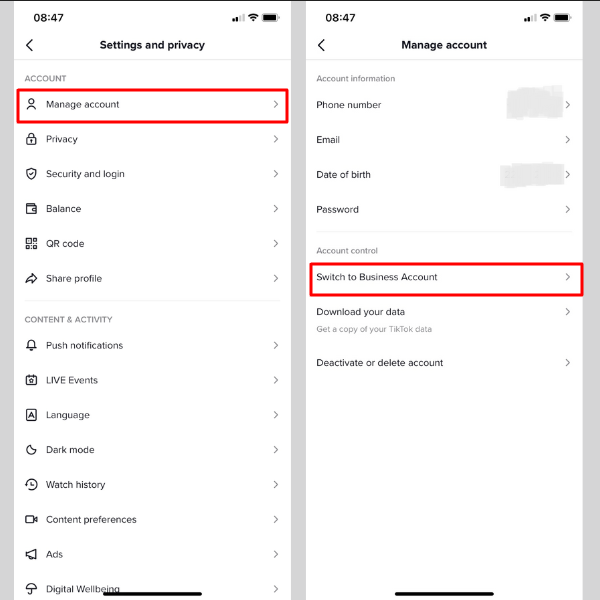 TikTok Business account gives you access to some marketing and commercial-focused tools as shown below.
Advertising: Promote your products via various types of TikTok ads like Top View, In-Feed ads, Spark ads, etc
Measurement: Get insights into your videos, audience behavior, TikTok campaigns, etc
Creative: Get access to the Commercial Music Library of over 1 million commercially licensed songs and sounds
Commerce: Turn entertainment into shoppable experiences via TikTok Shop, Live Shopping, Product Links, Collection Ads, etc
Having access to all of these features is a great way to promote your products, get in front of the right audience and monitor your performance.
3. Create creative content videos
Once your TikTok Business account has gone active, it's time to create engaging TikTok videos to promote your products.
TikTok users are highly interactive and engaged with creative videos. Thus, you have no better way to drive engagement and conversion on TikTok than by creating great content that piques their interest.
To make your videos stay in front of the right audience, you should circle back on your niche research and participate in trends and challenges from within that realm. Keep in mind that you only have 3 minutes max to grab your viewer's attention so making your content funny and entertaining will be the best. For more ideas and inspiration, you can visit TikTok Creative Center.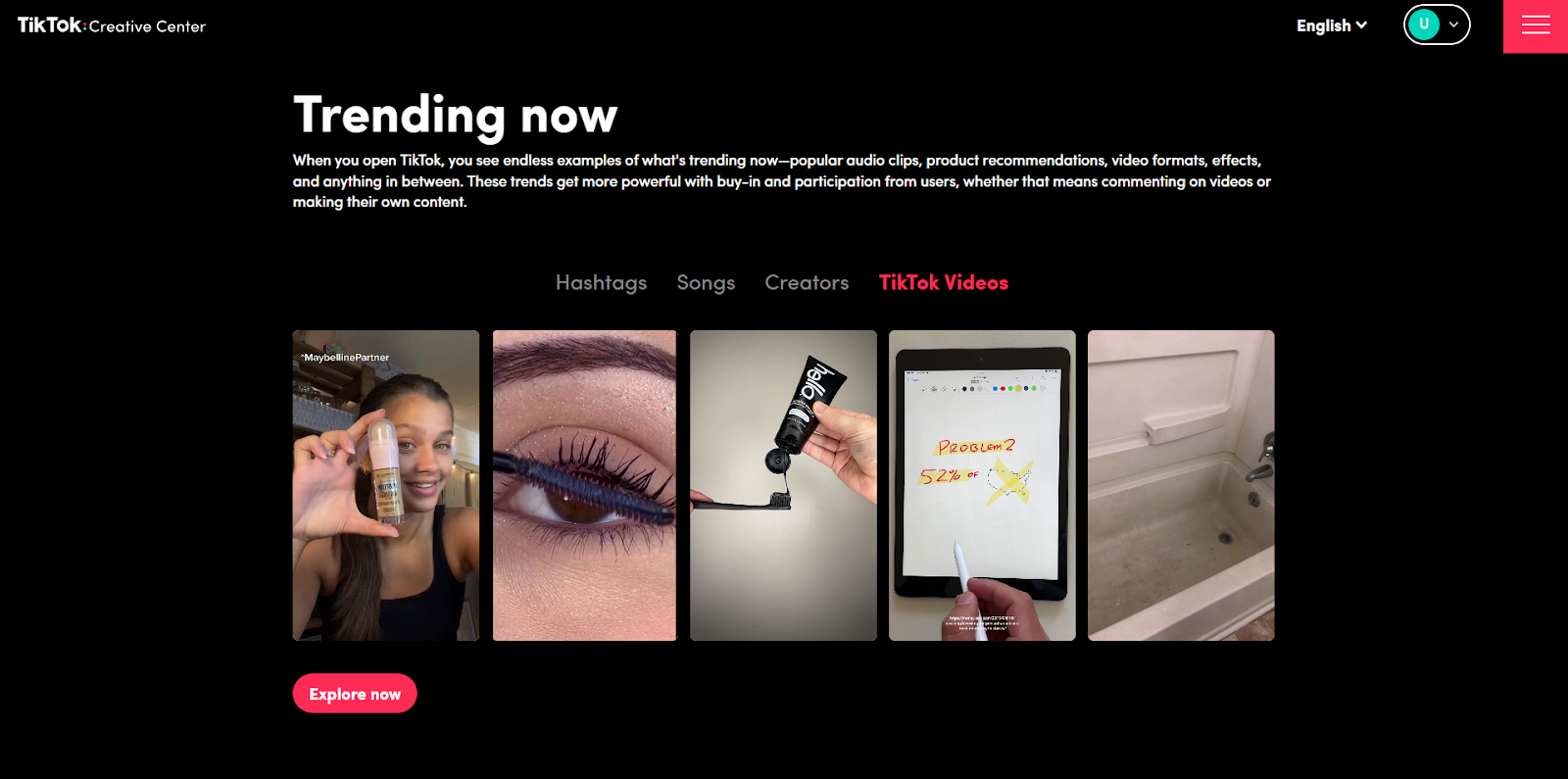 Remind that your content should not too promotional even though its purpose is to promote and sell your products. This may result in a higher possibility of users skipping your video.
To encourage more people to replay your video and share it with their friends, you should make it as natural and enjoyable as you can. The more views that your video gets, the more likely it displays on many users' For You pages.
4. Utilize influencer marketing
Influencer marketing has now nothing new on social media platforms like Instagram, Youtube, and TikTok as well. Unlike other mediums, TikTok gives you more choices of which influencers you partner with. It is because TikTok influencers are not necessarily superstars or celebrities, they might be micro influencers or creators with specific audiences.
TikTok influencers can make branded content feel organic, rather than like obvious advertising. Plus, influencers who match your target audience help to increase your reach and drive conversion significantly.
Try searching on TikTok for words or phrases related to your products to see if any relevant influencers come up. You can also look through the top videos to discover the ones that fit your niche. Another way to find influencers is through TikTok's Creator Marketplace – an in-house hub to connect influencers and brands.
5. Leverage UGC
User-generated content (UGC) is an effective way to broaden your product's reach and drive sales. It is a video created by regular people raving about a specific good or service. Compared to videos where brands market themselves, UGC is more likely to go viral and get high engagement.
To leverage UGC, you should create your branded hashtag or challenge to entice your audience to share videos of themselves using your products on TikTok. It's a great way to transform consumers from passive onlookers to active participants.
Consider The Ordinary – a beauty brand as an example. It had a TikTok user share a before and after video using their AHA 30% + BHA 2% Peeling Solution. The video went viral, generating more than 650k likes and 15k shares, and a rumored more than $1 million in sales.
6. Utilize TikTok commerce tools
User experience plays an important role in the buying decision process of consumers. And the release of TikTok Shopping has created a seamless shopping experience on TikTok with a suite of solutions designed for brands to drive sales.
People now can easily browse & purchase your products right on your brand's TikTok profile, videos, livestreams, etc – all in one place. Learn more about how TikTok commerce solutions can help you leverage sales.
Shopping tab: Showcase your products on a separate tab of your TikTok profile.
Product Links: Make your videos shoppable by adding a product link that direct viewers straightly to a checkout page, without leaving TikTok account.
Live Shopping: Show off products in real-time during a TikTok LIVE and close sales in the process.
Collection Ads: Rotating product cards on videos that showcase multiple items in a single experience, then link out to those items.
Dynamic Showcase Ads: Turns your inventory into ads and display them to TikTok users who are most likely to be interested.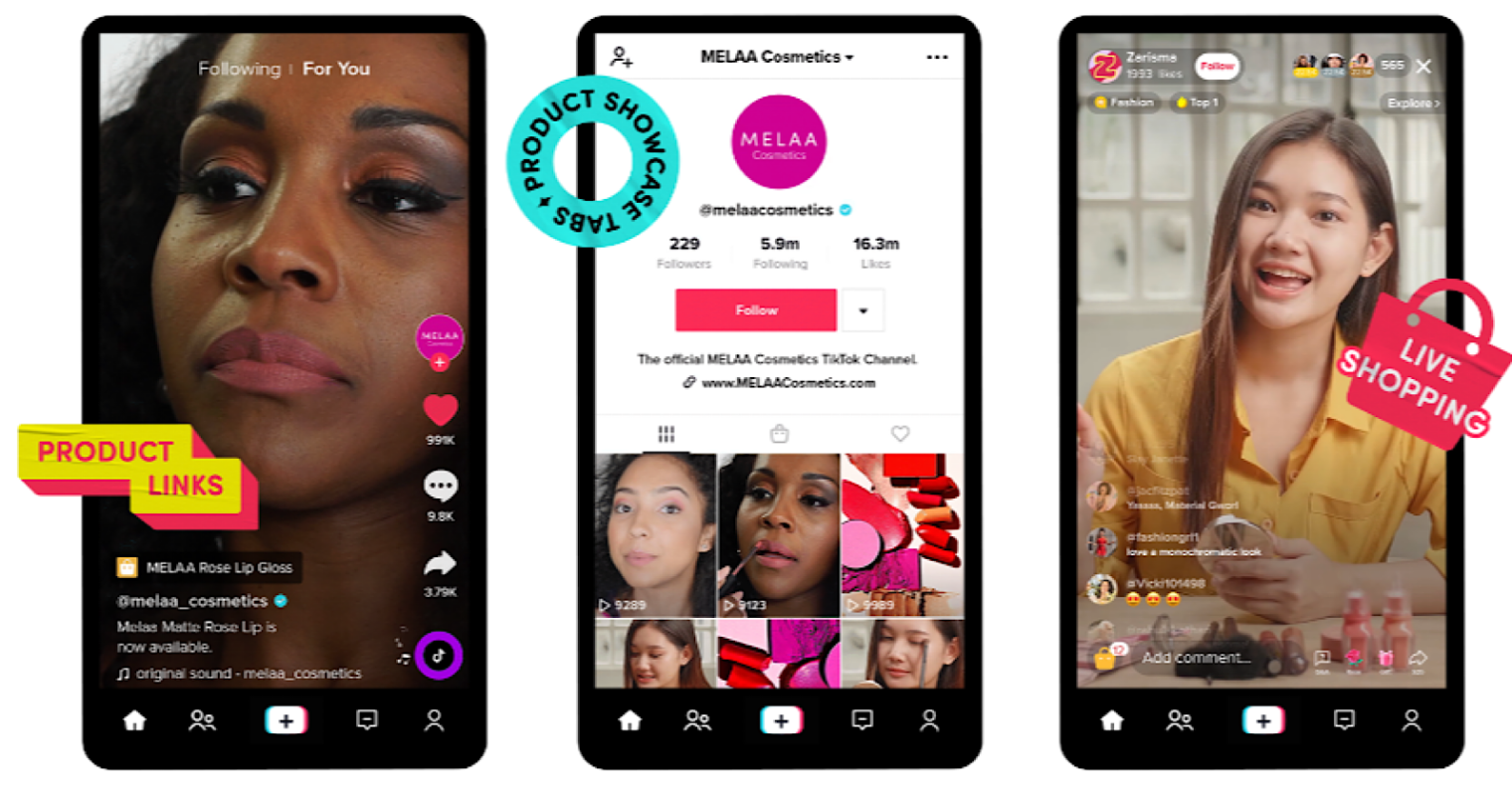 7. Run TikTok Ads
Running TikTok Ads is also a great way to increase brand awareness and drive sales that you should not overlook.
TikTok offers brands an ad platform with different ad types and targeting options to choose from to get your product or service in front of the right people. There are five types of ads you can put up on TikTok including top view ads, in-feed ads, hashtag challenges, brand takeovers, and branded effects.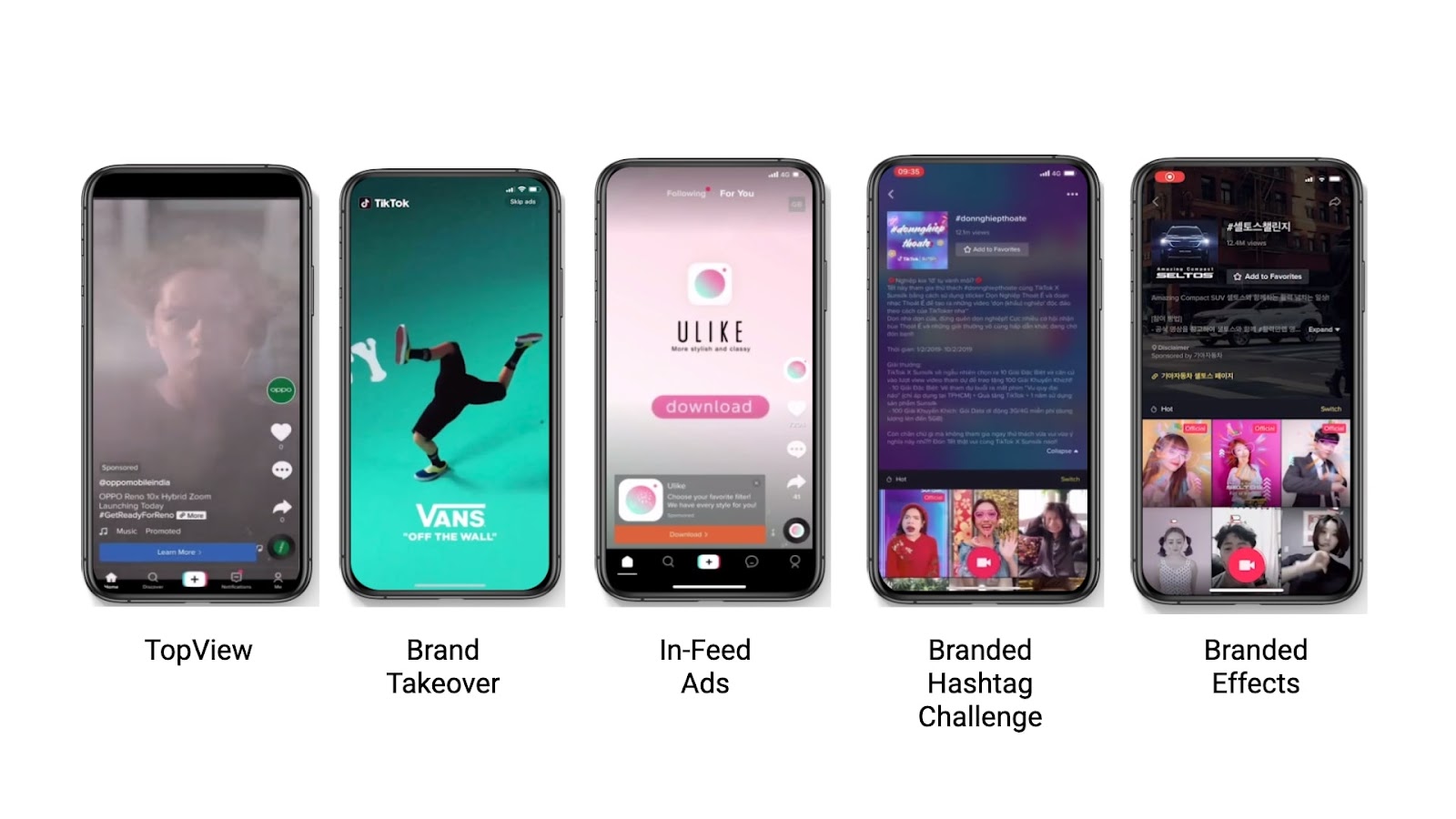 Whichever ads type you choose, don't make the content video too promotional but as joyful and natural as an organic one. You can consider creating ads video that is based on hot trends to drive more traffic and engagement.
Running a TikTok ad campaign that drives conversion is not difficult as many people thought. Using a Free TikTok ad tool like NestAds, you can get your ads in front of the right audience and turn more viewers into customers.
Bring your brand on TikTok and start selling from now
As it defines itself, TikTok is not only an entertainment video-sharing platform but home to a shopping culture driven by community recommendations for products, services, and more.
Businesses of all sizes and industries now have many chances to promote and sell their products on TikTok. And there are still many rooms for brands like you to join this social media and turn it into a powerful sales channel.
Have any questions on how to sell on TikTok? Feel free to comment below or contact our experts via live chat!