TikTok recently roll out one of the latest features, Stories, that will allow businesses to connect with their community in the most engaging way. With this new tool, you can refresh your content ideas day to day as it just lasts 24 hours.
In this article, we'll dive deeper into everything you need to know about TikTok stories. Let's get started!
What are TikTok stories?
Similar to other platforms' story features, TikTok Stories are 15-second videos that will last 24 hours after publishing.
The new feature serves as an In-Feed video to boost engagement and get more eyes on your profile in the most authentic way.
Let's take a look at an example:
How do TikTok stories work?
TikTok stories will be shown in TikToker's avatars. The stories will be highlighted by a blue clickable circle on the For Your page so that users can quickly identify and tap to discover.
Unlike normal videos, users can show their interest and engagement through lists of interactions: liking, leaving TikTok comments, and sharing.
Additionally, Instagram Stories only allow viewers to reply to a story privately, but with TikTok stories, users can publicly comment on stories to show how much they engage with the content. Rather than a private list of story views and replies, TikTok Stories will show comments on the story itself:
TikTok stories setup
How to post a TikTok story
Adding a story on TikTok is super easy for everyone. Let's dive in step by step guidelines:
Step 1: Tap the camera button, then you can either record videos or upload available videos
Step 2: Customize your TikTok video with a wide range of editing tools: sounds, effects, text, or stickers
Step 3: If your video's ready to live, click Post to story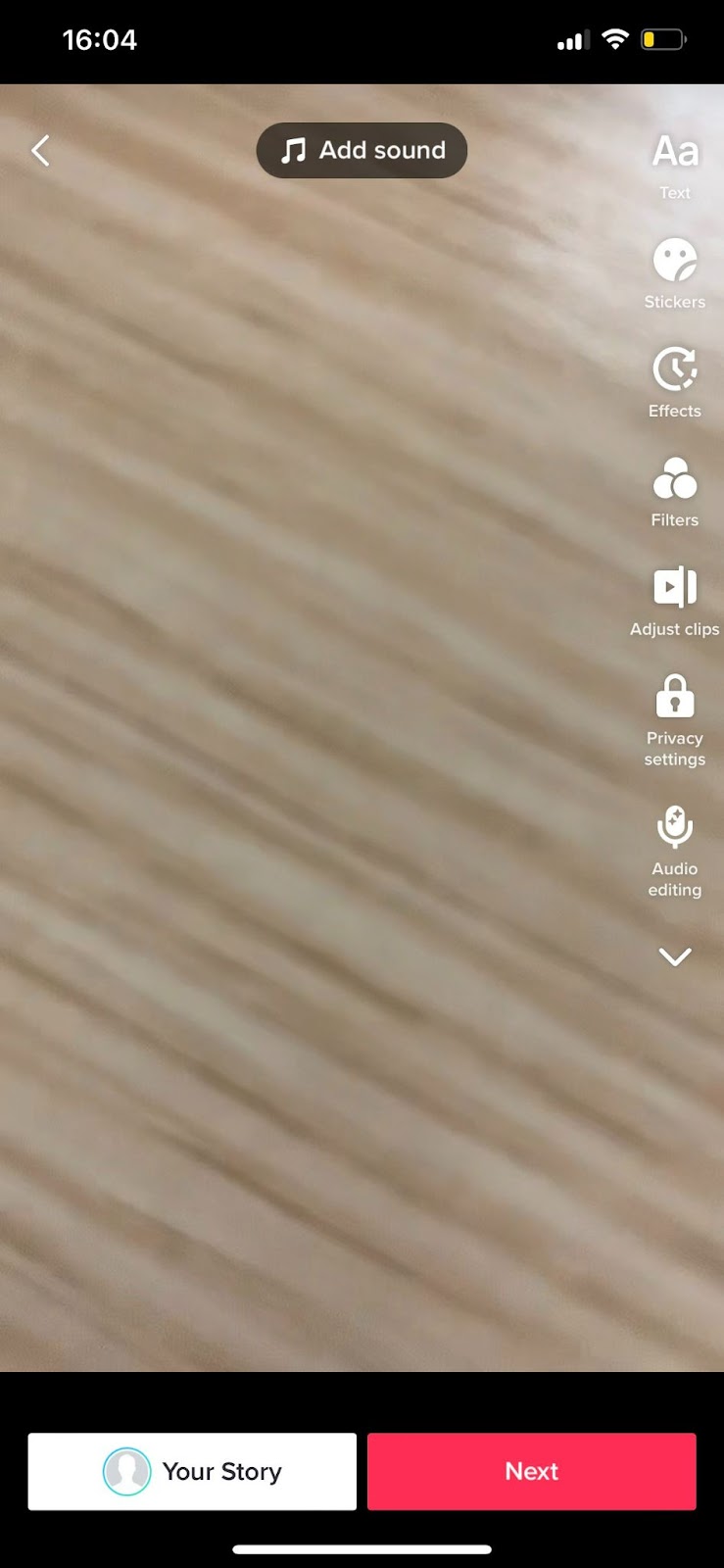 Congrats! That's how to set up TikTok stories.
How to post full TikTok on the Instagram story and Facebook story
Step 1: Open the TikTok app
Step 2: Click the Profile icon at the bottom right corner
Step 3: Choose the video you want to share on Instagram/ Facebook
Step 4: Click the three-dotted icon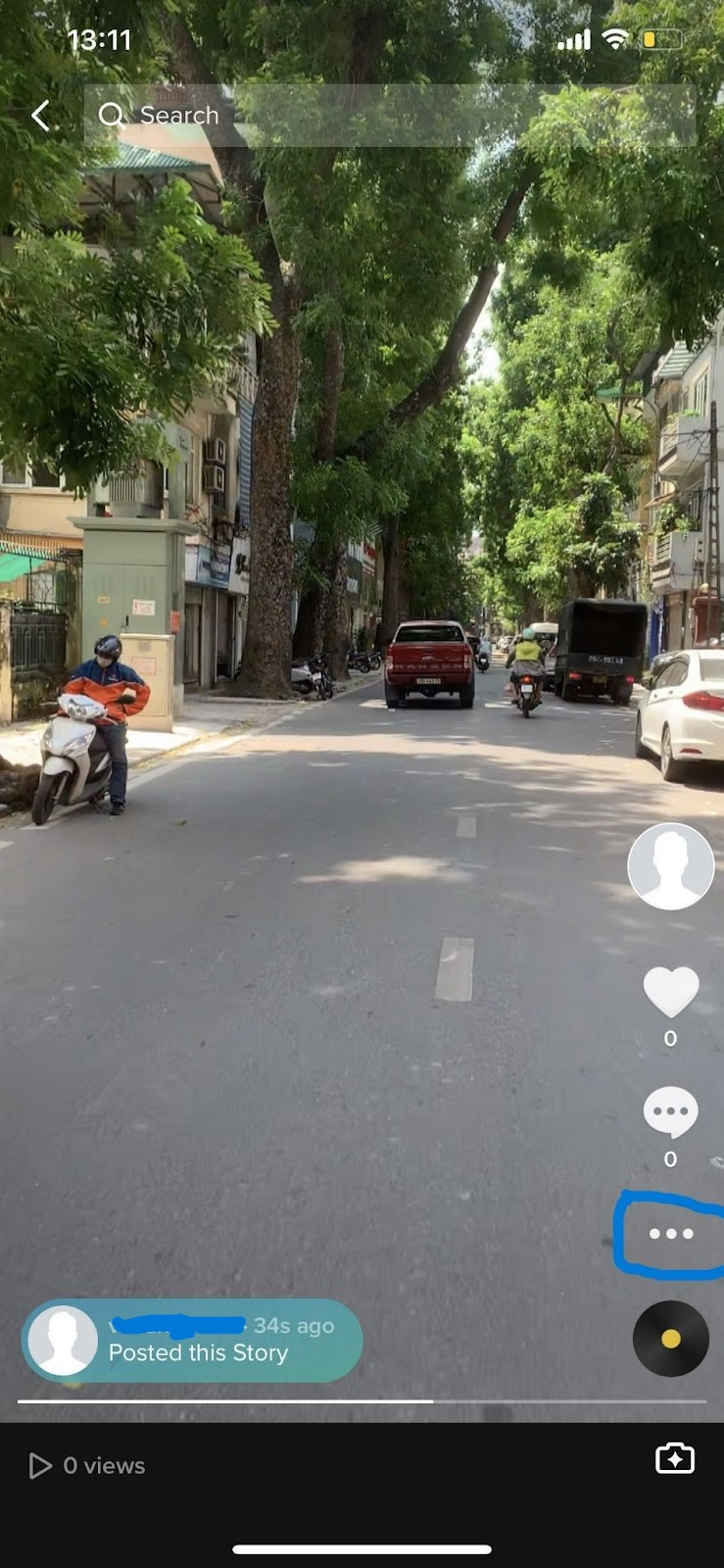 Step 5: Tap to share on the Instagram icon /Facebook icon
Now, your Tikok video is available on Facebook and Instagram stories!
How to delete a TikTok story?
TikTok allows each story can have a duration time of 1 day. However for whatever reason, you want to take it down, here's how to delete your TikTok stories:
Step 1: Press the three-dot button
Step 2: Swipe to the end of the list options until you see a delete icon. Tap it and your video will be removed
TikTok stories FAQs
1. Can you see who viewed your TikTok stories?
You will not be able to view who has viewed your story. However, you will see the number of people viewing your story in a separate tab next to the comment sections.
2. How long do TikTok stories last?
They stay visible within 24 hours after publishing.
3. What does story time mean on TikTok?
Storytime in TikTok means tells us more. If someone shares a story and users want to hear more, they will comment "storytime" to notify creators to explain in more detail. 
4. How long can TikTok Stories be?
The maximum duration of TikTok stories is about 15 seconds, but you can post multiple stories at a time. If you're just getting started, we suggest testing a maximum of four stories (or 60 seconds of content)
5. Who watches my TikTok videos?
Anyone who follows you will see your TikTok Stories on both the For You Page and your regular feed. A blue story symbol distinguishes stories.
Start to get a TikTok story for your business
TikTok Stories are a fantastic way to boost engagement and build a stronger TikTok community. Through the story, your business can further connect with your users in a new way, allowing them to get involved in your daily life.
In addition, the TikTok stories content can't stay long as it will expire. With that in mind, you can post more content to keep updating the newest things surrounding your business. If you have any questions about TikTok stories and other TikTok features, feel free to contact us via live chat.