TikTok Collection Ads were a popular choice for brands looking to drive traffic to their product pages on the app. However, starting from April 3rd, 2023, TikTok will no longer support Collection Ads. Instead, the core functionalities of Collection Ads will be incorporated into Video Shopping Ads.
In this blog post, we'll explain everything you need to know about TikTok's latest ad format, including how to set up Video Shopping Ads, the benefits of this ad format, and prov. So, let's dive in!
What are TikTok Collection Ads?
Collection Ads is a TikTok ad format that allows users to discover and browse products in a full-screen mobile experience. Therefore, by creating your Collection Ads, you have a chance to drive more traffic to an Instant Gallery Page – a place for TikTok users to discover a collection of your products without leaving the app.
Your Instant Gallery Page appears immediately when TikTokers taps any of the interactive elements in your ads. From there, they can choose their desired products in the brand's catalog and then head to the website to continue their purchase journey.
Collection Ads 2023's latest update
From April 3rd, 2023, global TikTok advertisers won't be able to create, edit, or duplicate existing Collection Ads. However, they will have access to Video Shopping Ads under the Product Sales objective.
The core functionalities and benefits of Collection Ads and Dynamic Showcase Ads have been incorporated into Video Shopping Ads. Additionally, new optimization features and formats have been added to help brands succeed in their marketing campaigns.
>>> Read more: TikTok Shopping Ads: What it is and How to create one?
Video Shopping Ads benefits
Video Shopping Ads provide several benefits, such as meeting shoppers' demands throughout the TikTok journey, enhancing the e-commerce buying experience, and maximizing performance and driving sales. By using Video Shopping Ads, brands can showcase shoppable videos across the For You page, providing a more creative and interactive advertising experience for consumers.
Unlike live streams, shoppable videos are recorded before they air, allowing shoppers to view them again at any time. Therefore, it is advised to use Video Shopping Ads because it offers a more comprehensive and effective advertising solution on TikTok.
Collection Ads's alternative – Video Shopping Ads Set Up Guide
Step 1: Open TikTok Ads Manager and create a new campaign
To start creating your TikTok Video Shopping Ads, go to the TikTok Ads Manager and start a new Campaign. Choose "Shop Purchases" as your advertising objective and complete the campaign settings.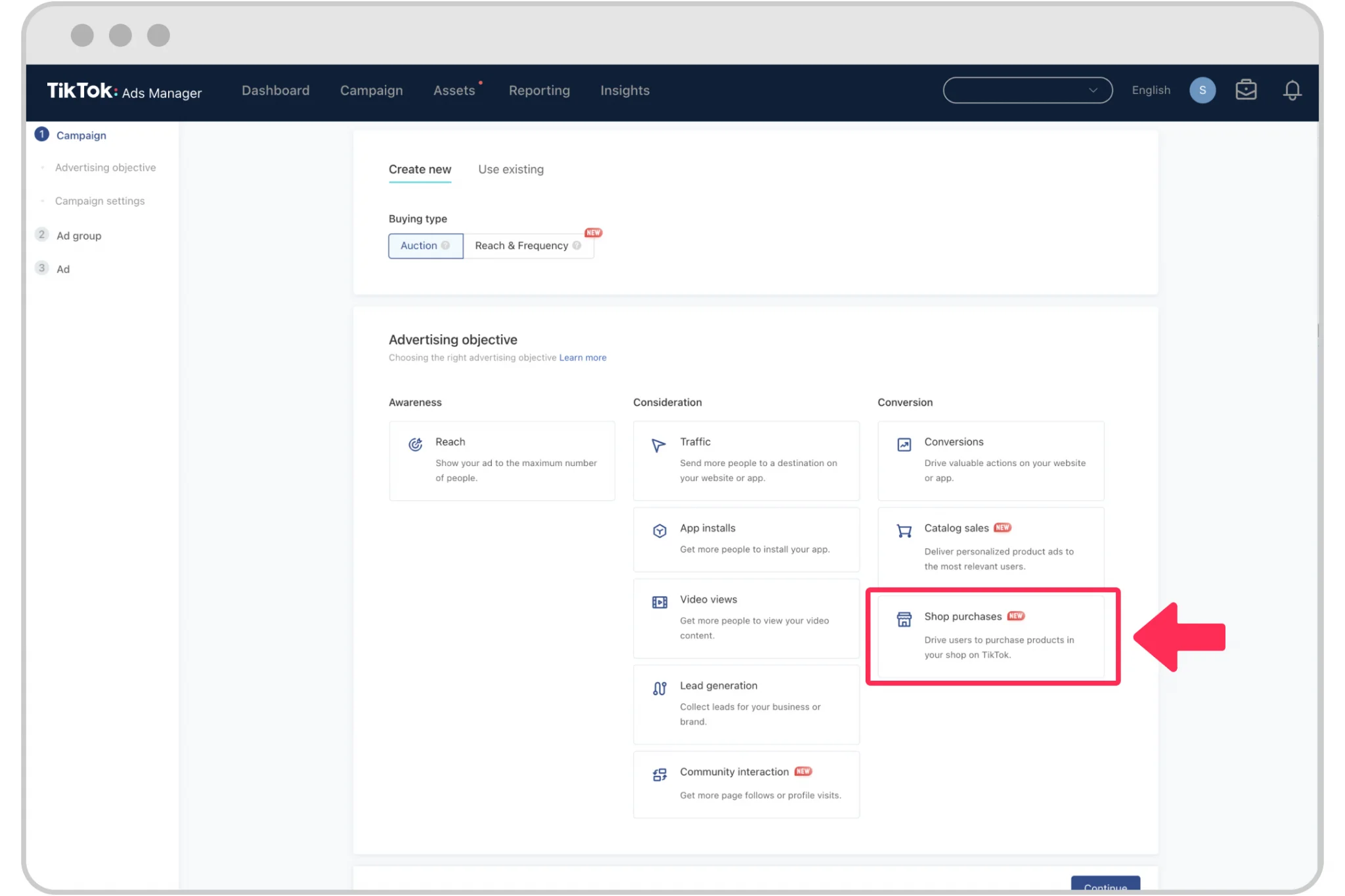 Step 2: Select Shop and choose "Video Shopping" as your promotion type
Under your Shop Settings, select the Shop you want to promote, and then choose "Video Shopping" as your promotion type. Next, choose the Identity that will be used for the ads. This can be your own TikTok posts or those authorized by other creators.
Ensure that you set the age selection to 18+ for targeting and complete the rest of the ad group settings.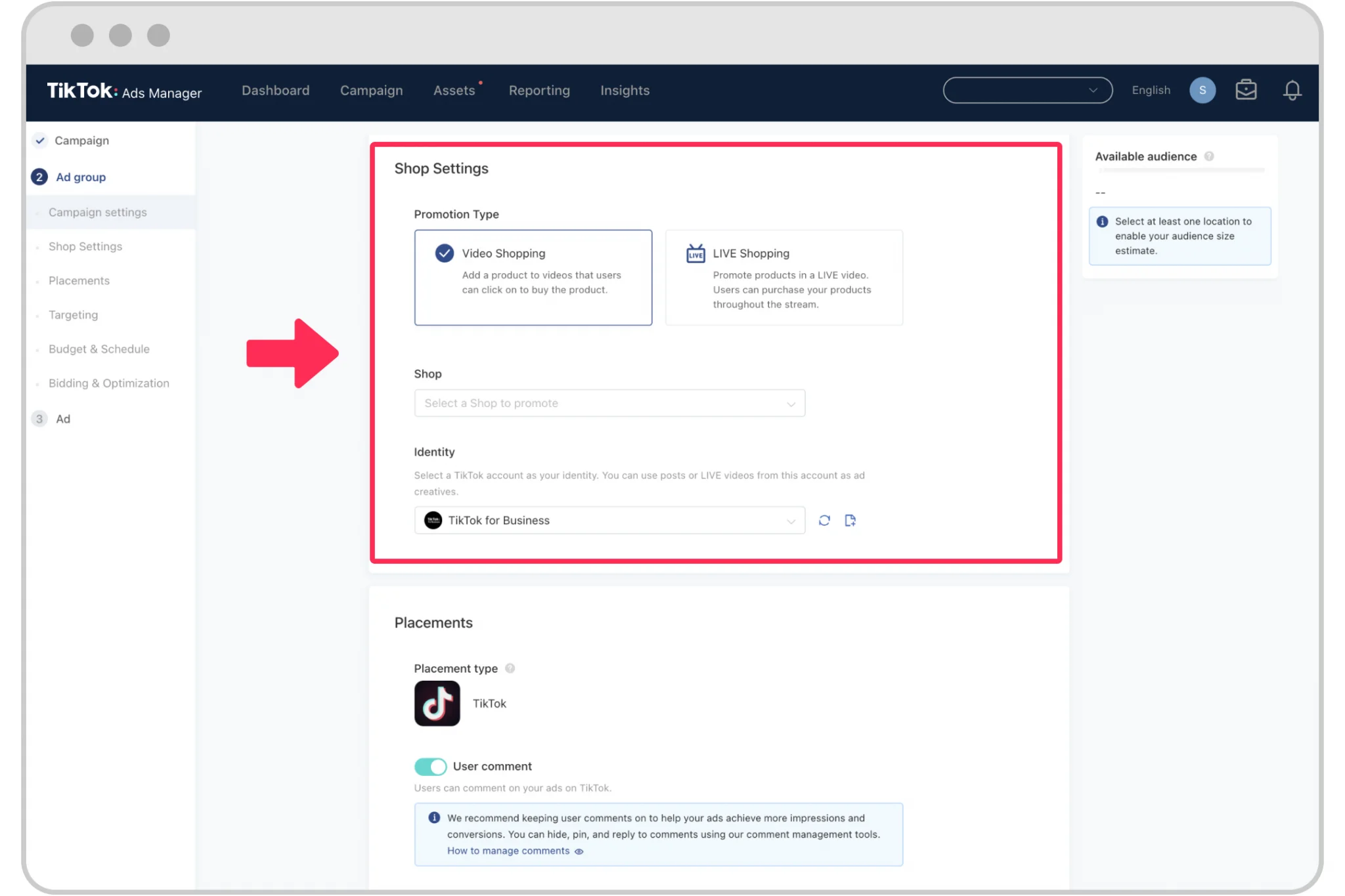 Step 3: Choose the product(s) to promote
Navigate to the "Products" menu and select the product(s) you want to promote. You can choose one or multiple products to promote. After this, select a TikTok Post belonging to the Identity you selected earlier – this will be your ad creative.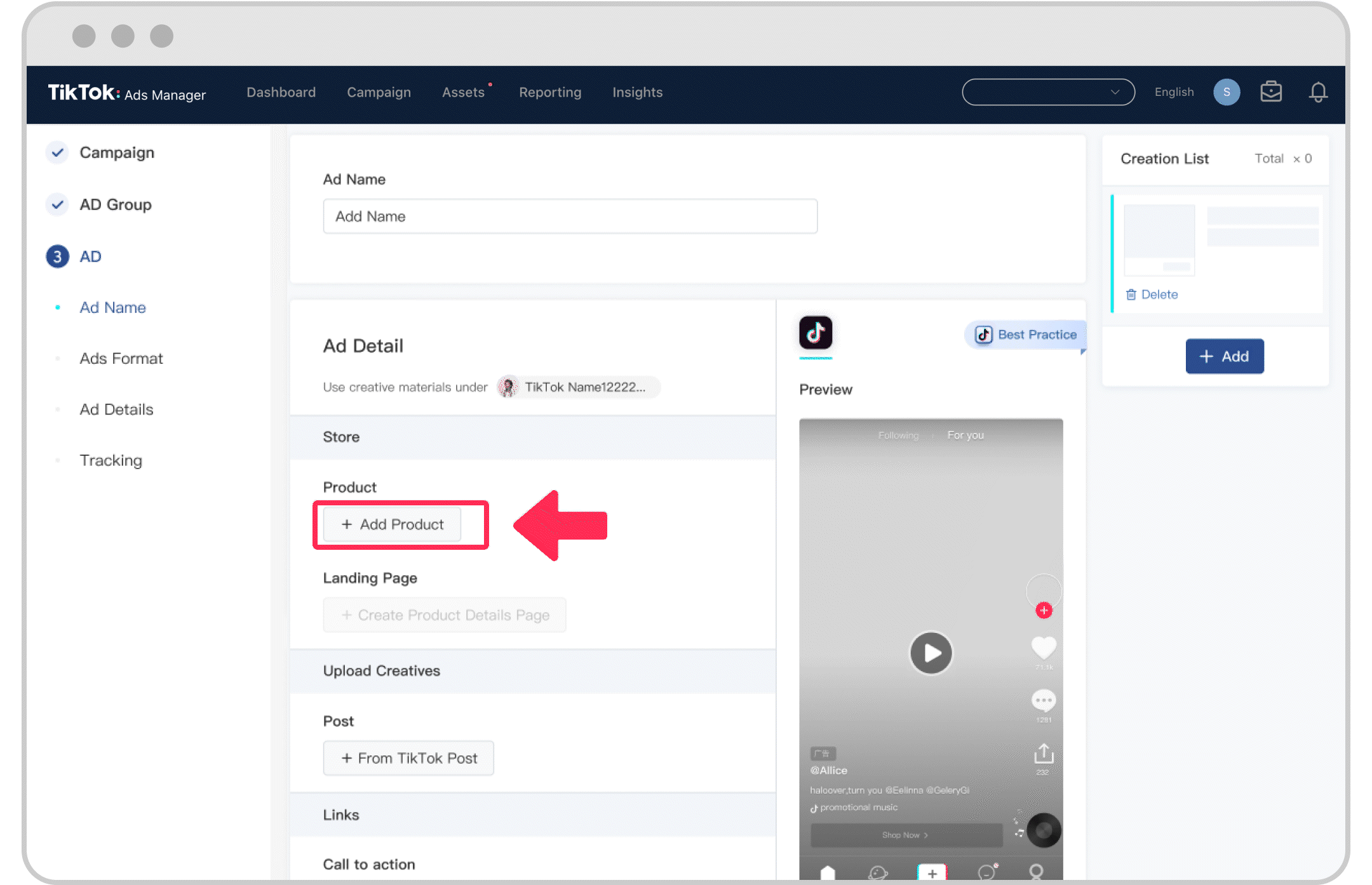 Step 4: Complete the Ad Settings and submit your ad
Finish filling in the rest of the Ad settings and hit 'Submit'. Your TikTok Video Shopping Ad is now ready to go!
3 winning TikTok Collection Ads examples to steal
JACK & JONES
JACK & JONES was developed as a jeanswear brand in Denmark. Until now, they have become the largest business unit in the BESTSELLER A/S group with their 800+ stores, through jackjones.com and thousands of wholesale partners across the world.
TikTok Collection Ads are one of the top elements that spread brand awareness and generate more revenue. As a result of a well-designed interface and clear information in an Instant Gallery Page, all the fashion police couldn't take their eyes off JACK & JONES products and didn't hesitate to buy more clothes.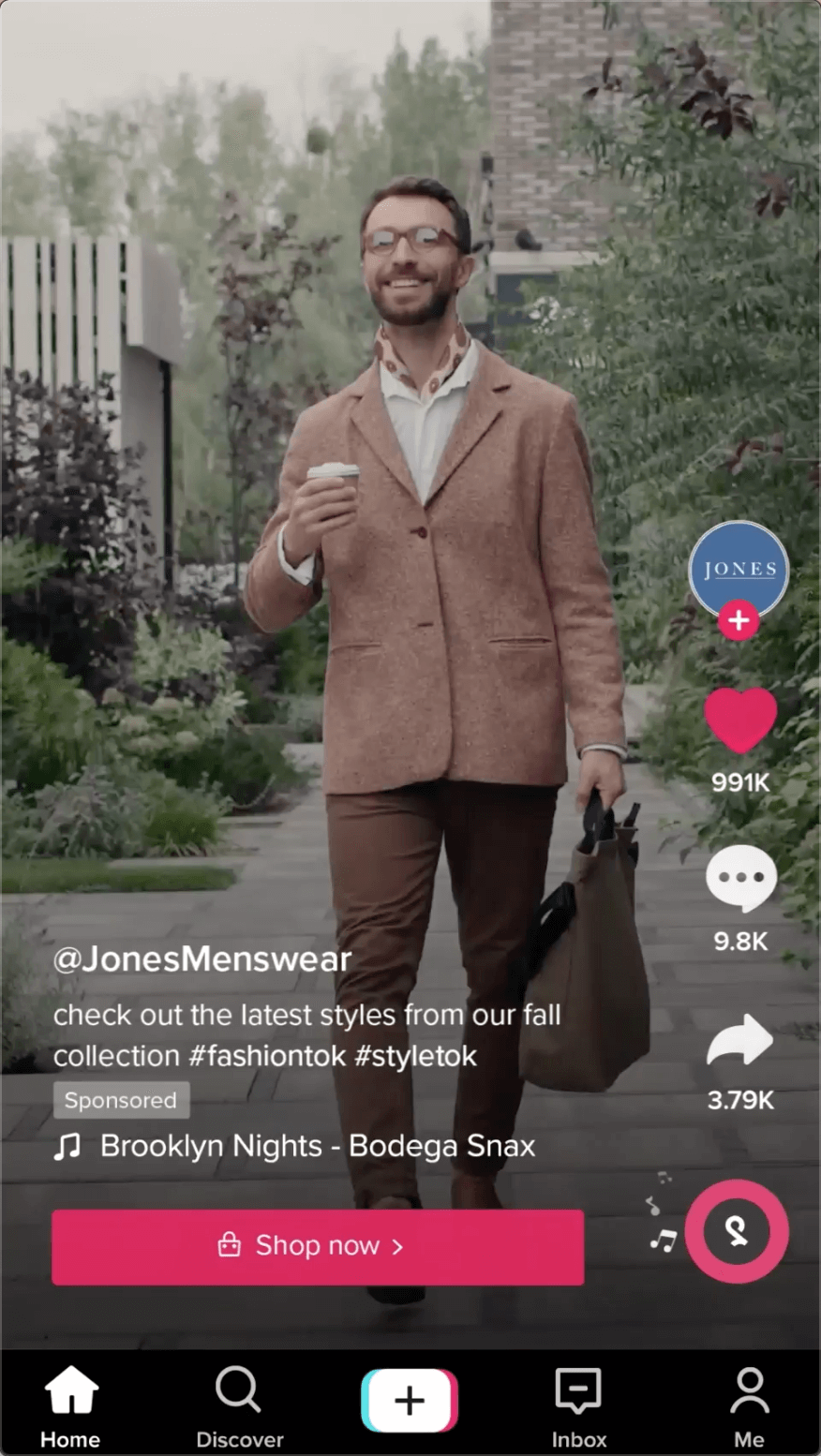 ELF brand
ELF Cosmetics is an international cosmetics brand that aims to create innovative makeup for the eyes, lips and face. All the products are guaranteed high quality and affordable prices.
To spread ELF products all over the world, the brand decided to invest the budget into TikTok Collection Ads. As a result, by using this ad, they have successfully created a winning video where their products are at center stage. Thanks to TikTok Collection Ads, viewers discovered all the products. Therefore, cosmetic lover couldn't pass up their lip gloss, face primer, eyeliner and much more.
MAKE UP FOR EVER
MAKE UP FOR EVER is a collective of makeup artists co-creating high-performance products and services. They started to make professional-quality products in 1984 and their products have convinced all types of consumers.
MAKE UP FOR EVER decided to launch a campaign to raise brand awareness and introduce their products to new potential customers. So, to attain these two objectives, the brand has chosen TikTok In-feed Ads and Collection Ads which give them a promising chance to create shoppable content for their audience without leaving the app.
As a result, after three weeks, MAKE UP FOR EVER received a 94% increase in conversion rate and a 51% decrease in cost-per-action. TikTok Collection Ads played a major role in the campaign's success.
Let's grow and thrive on TikTok today!
TikTok Video Shopping Ads present an excellent opportunity for e-commerce stores to boost their sales and connect with potential customers on TikTok. However, it is important to note that this advertising format is still in its testing phase. If you find that your TikTok account does not have this ad option available, it would be best to reach out to a TikTok agency for assistance.
However, if you're new to TikTok ads and looking to dip your toes into advertising on this platform, starting with in-feed ads is a wise choice. These ads are the most affordable and accessible option and can help you get your brand in front of millions of potential customers.
And with NestAds, launching a successful in-feed ad campaign is now easier than ever. Whether you have specialized knowledge or not, NestAds makes it simple to start your advertising on TikTok, giving your brand the exposure it needs to grow and thrive on this popular social media platform.