Finding the right target audience is challenging enough, but looking for a perfect approach is even harder. That's why many businesses are turning to TikTok Promote, an in-app advertising tool that lets you easily turn your organic TikTok content into ads.
Whether you're trying to build brand awareness, drive traffic to your website, or increase sales, Promote offers a quick and easy way to reach a larger audience. But with so many new features and updates, it can be overwhelming to know where to start. That's why we've put together this comprehensive guide to TikTok Promote, covering everything you need to know to get started with this powerful advertising tool.
What is TikTok Promote?
TikTok Promote is a tool within the TikTok app that allows you to turn your existing TikTok videos into ads with just a few clicks. You can tailor the promotion to your budget, timeline, and target audience.
TikTok Promote can help you gain more views, website traffic, or even build a bigger following. To make sure you're getting the best results from your promotions, it's important to keep track of the analytics for each video and adjust your strategy as needed.
However, there are some restrictions, such as only being able to promote public videos and not being able to use copyrighted sound. You also need to be over 18 and agree to all of the TikTok Promotion Terms to use it.
Nevertheless, TikTok Promote is a great way to supercharge your reach on TikTok. It's being used by a growing number of businesses, particularly in the media, clothing, beauty, shopping, and gaming industries.
TikTok Promote feature for all businesses
Originally, TikTok Promote only supported 3 main targeting selections: video view, website visits and TikTok follows. Now, with the newest update on 8 February, TikTok expanded its suite of features to help creators with more ways to boost their videos:
"More profile view" goal that helps you get more visits to your TikTok page.
"More messages" goal that encourages people to interact with you more on the app.
"Location" targeting option, which makes it easier for brands to reach the right audience on the app.
"Promote for others" to boost the content of other creators they're working with. Creators can also use it to help other businesses and creators get more exposure.
How to promote a video on TikTok?
Step 1: Prepare your video
Choosing what video you want to promote is the first step of this journey, obviously. You should choose the high-performance video because it would higher the chance of going viral.
But don't worry if you're new to the platform, it's not very difficult to make a TikTok video. Create your best TikTok then come back to continue our journey.
Step 2: Access the Promote menu
Now, there are 3 ways for you to access the Promote menu: from your video, from Creators Tool (Personal Account) or from Business Suite (Business Account). You can choose what works best for you.
Step 3: Choose your Promote goal
TikTok provides you with four boosting options to best serve your marketing goal. We'll break down for you the effect of each option:
More video views
This boosting option will give you more "eyeballs" on your videos, which means more people will know about your existence. By reaching more people, you increase the chance of finding the one that's interested in your video.
They may click on your profile and either follow you or click your bio link. Overall, this option would boost your exposure on the platform.
More website visit
This type of boosting option lets you put any link you want and choose any CTA option you like.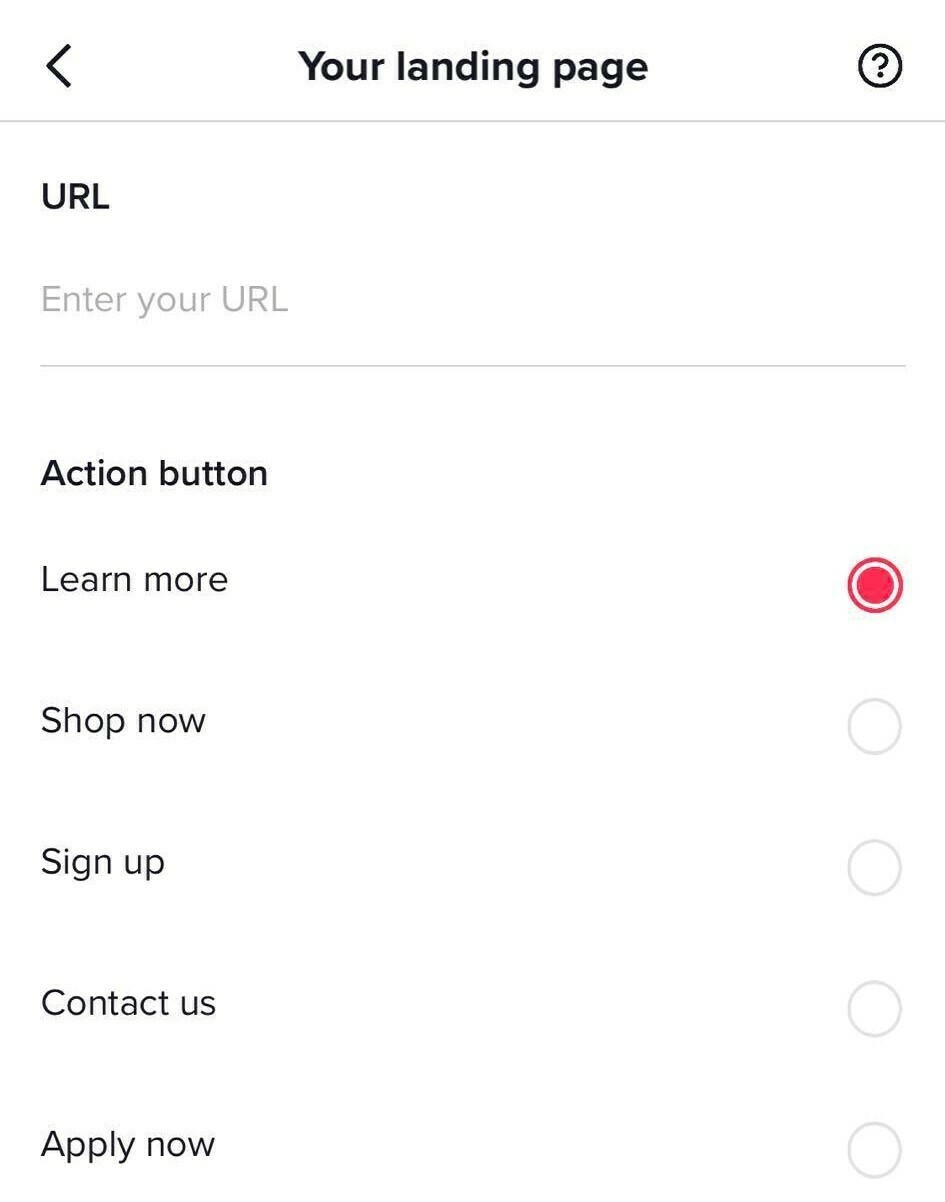 When the video is promoted, the users will see a button pop-up, which will lead them to your website.
More followers
The follower's option would help you gain more "fans". By having users follow you, your content not only appears on their "Following" page, but also has a higher chance of resurfacing on the "For you" page.
More profile view
This new boosting option works the same as the "website visit" option. But rather than your website, it would drive traffic back to your TikTok profile.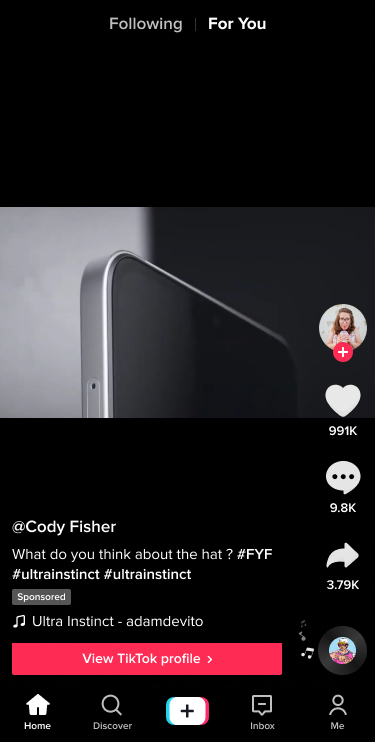 Step 4: Decide your audience
You can let TikTok choose the audience automatically for you or you can customize the targeting on your own. We suggest you choose the latter because it would make sure your content is reaching the right people.
TikTok offers you four targeting criteria for better content performance, which is gender, age range, location, and interests.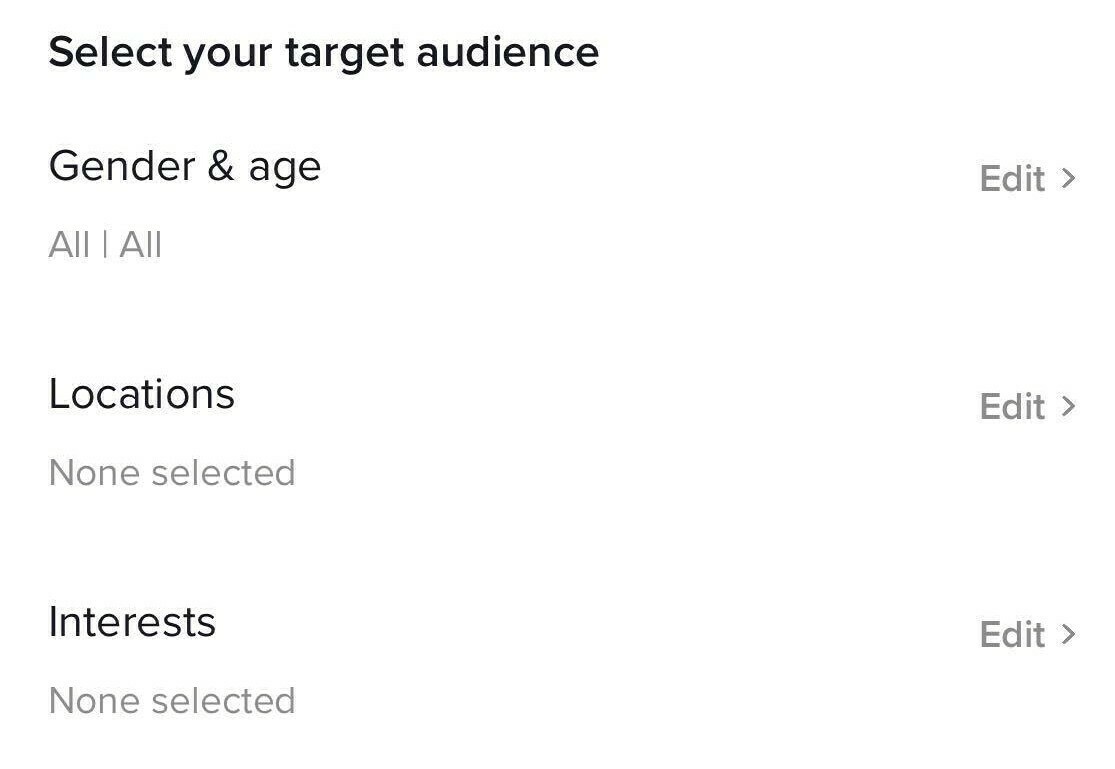 Step 5: Determine your budget
You can set your budget by choosing how many days you plan to run the promotion and how much you want to spend per day. After that, TikTok will give you the total spending and the estimated view you will get.
Note: If you're using an android, you can directly pay using your credit card. But if you're using an IOS, you will need to first purchase your TikTok Coin.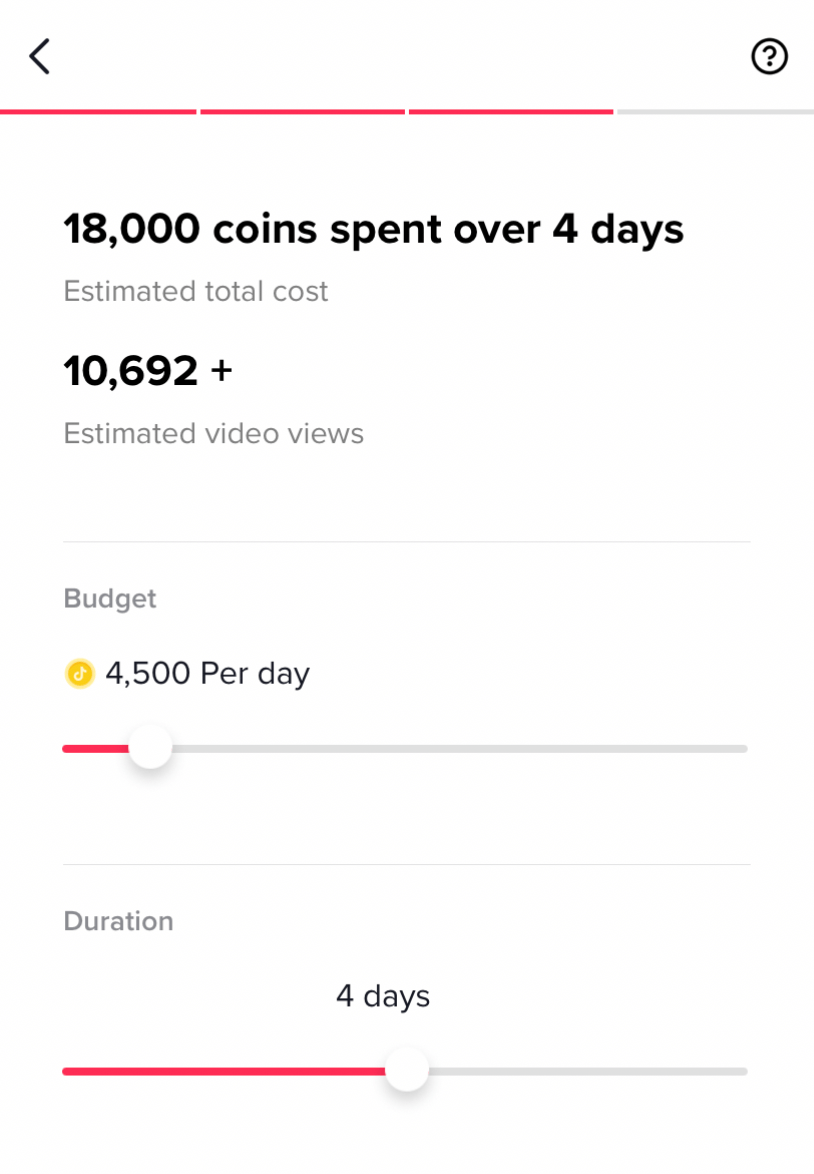 How much does it cost to promote on TikTok?
When it comes to promoting on TikTok, you get to decide how much you want to spend. The minimum amount you can spend is $1 USD per day, while the maximum is $1,000 per day. As you set your budget and timeline, TikTok will provide you with an estimated range of video views.
So, depending on your budget and goals, you can create a TikTok Promote campaign that works for you.
Does TikTok Promote work?
If you're struggling to get your content seen on TikTok, then TikTok Promote can definitely help you. Although there's no guarantee of success on any social media platform, TikTok Promote can be a shortcut to supercharging your reach on the app.
You can use Promote to gain more views, target specific audiences, gain followers and likes, and drive traffic to your website. Many businesses have found success with TikTok Promote, such as Threadbeast, a men's lifestyle subscription service, which lowered their cost per acquisition by 13% with a promoted giveaway video.
In short, if you've got a few bucks to spend, TikTok Promote can be a valuable tool to boost your engagement and grow your brand on this popular social media platform.
Can you promote the content of other creators?
Yes, you can promote the content of other influencers on TikTok using the "Promote for Others" feature. This new feature allows businesses and creators to amplify the reach of the content they want the world to see, including videos or LIVE events created by others.
If you are working with a creator to produce and share videos for your brand, you can request their authorization to promote their content using this feature. Once the creator approves the request, you can set up the campaign with your own goals, targeting, and budget, just like you would for your own content.
Promoting the content of other influencers can help increase the visibility of your brand, build brand love, and reach your target audience more effectively.
TikTok Promote FAQs
Could Promote impact or decrease the organic views that I receive on non-promoted videos?
The number of views you receive on your non-promoted videos is unaffected by using Promote. Your promotion performance has nothing to do with how well your organic videos perform.
In addition to having positive gains during the actual promotion period, your promoted videos will continue to have some positive effects after your promotion period has ended.
Are the followers and likes that I receive authentic, real users?
When you use Promote, TikTok's algorithm looks for the most relevant users to show your content to. If your audience is specific and interested, they are more likely to watch your videos.
After using Promote, you can better maintain and expand your audience by creating interesting content. More followers, likes, and comments will come your way as a result of your content's increased engagement.
I've heard Promote is an expensive tool. Do I really have to spend big $$$ to see any value?
When compared to other forms of advertising, using Promote may be a more economical way to reach more people. You can choose how much to spend over a specified number of days with Promote. For as little as $10, you can get up to 1000 views.
Keep in mind that Promote can assist you with content optimization over time. Long-term viewer engagement, with or without the feature, will be enhanced by using Promote in conjunction with improving and creating engaging content.
TikTok Promote: huge power to change your business
TikTok Promote is a powerful tool that can change the trajectory of any business, allowing for greater reach and exposure to the right audience with easy customization and a range of goals to choose from. With its expanded suite of features and latest update, TikTok Promote is now even more versatile and accessible to all types of businesses, making it a must-try for anyone looking to expand their reach on TikTok.
However, it can be a bit tricky to manage and track the performance of each promoted video. To help you have a better time while implementing the TikTok Promotion campaign, we're here to help! With our new product NestAds – TikTok Advertising Management Software, your life would be easier than ever. Contact our expert or just simply click the button below to try it yourself!