In the competition of brand loyalty, delivering great customer service is a key to helping you to win over your rivals. Therefore, businesses are now growing the need of building a strategy to provide omnichannel or multichannel customer service which can support customers everywhere they need for a seamless and richer experience.
The terms omnichannel and multichannel customer service are both used for support and marketing. However, you might be confused or frustrated when identifying the differences between them. And which strategy is the best suitable for your business to make customers satisfied?
In this article, we will help you understand the definition, also the difference between these two terms. Therefore, you can choose the best customer service strategy for your business. Let's dive in immediately.
What is multichannel customer service?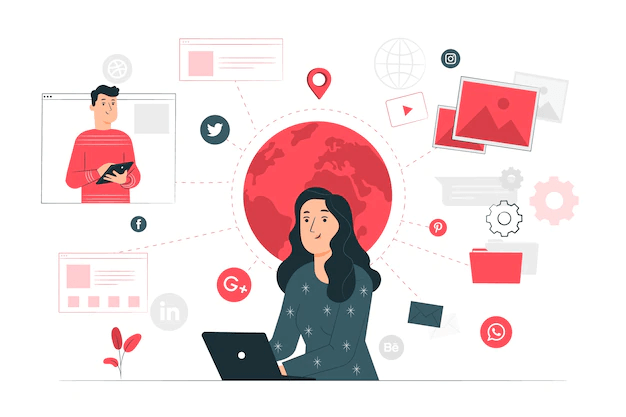 So, you know how when you need help from a company, you usually have to call them on the phone? Well, multi-channel customer service is when companies offer you more ways to get in touch with them. This can include things like messaging, social media, or even a community forum.
The idea is to make it easier for you to reach out to the company using the method that works best for you. For example, some people might prefer to send a message through Facebook instead of calling on the phone.
Multi-channel support is different from omnichannel support, which is when all of your interactions with a company are connected. With multi-channel support, each way you contact the company is separate, so you might have to repeat information if you switch from messaging to calling.
But even though omnichannel support might be a little more convenient, multi-channel support can still be really effective. In fact, some companies have been really successful by offering lots of different ways to get in touch with them.
What is omnichannel customer service?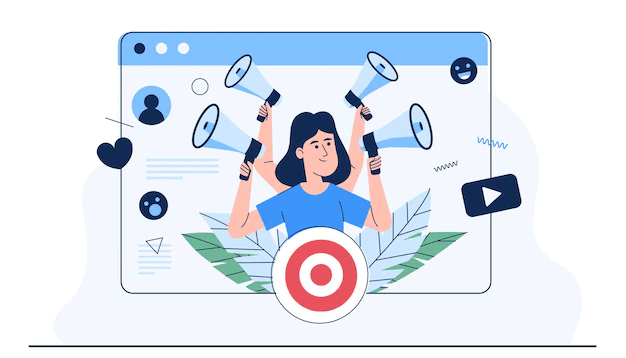 Basically, omnichannel is a way for companies to make sure that they're giving customers a consistent experience, no matter how they get in touch. So whether a customer contacts a company through email, phone, chat, or social media, the company can see all the information about that customer in one place.
This makes things easier for the customer because they don't have to keep repeating themselves every time they talk to someone new. And it also helps the company because their support agents can quickly access all the information they need to help the customer.
Imagine you have a problem with your order and you reach out to the company via email. Then you follow up with a phone call, but you have to start all over again because the person on the phone doesn't know anything about the email you sent.
With omnichannel customer service, that wouldn't happen because everyone would be able to see all the information from all your previous interactions, no matter which channel you used.
What are the differences between omnichannel and multichannel customer service?
Type of engagement
Omnichannel customer service: Your customer service will be more proactive and have a deeper insight so that they can understand customer situations quicker. Customers are free to engage whenever they get a problem without confusing or repeating themselves to your agents.
Multi-channel customer service: Your agents are more reactive when using multichannel customer service. They are not provided enough information about the customers before talking to them so they need to ask customers again and again, which can easily cause confusion for your customers.
The strategies' objective
Omnichannel Customer service: The main objective of omnichannel customer service is to provide a consistent, seamless engagement on every channel that customers choose to engage with.
Multi-channel customer service: The main objective is to solve customer problems on every channel that they engage in, but the information is not transferred to others. Each channel has separate strategies and goals, and every interaction on these channels is its own purchasing opportunity.
Accessibility to service
Omnichannel customer service makes it easy for customers to select the channels to support. If one channel isn't working, they can continue their conversation with support on new channels without starting from the beginning.
Multichannel customer service offers customers many options to start a conversation. However, they can be frustrating and confusing because they have to start a new interaction in a new channel.
Customer insights
Omnichannel customer service helps you collect data from conversation history, customer profiles, and much more. This data provides deeper insights that are valuable for the business's future analytics and prevent future customers from getting into the same issues.
Multi-channel customer service can not collect data from conversation history and customer information. Therefore, it provides narrower customer insights and makes you lose valuable data about customers and the issues they are facing.
Why omnichannel customer service is more important for your business?
Seamless customer experience
When you're dealing with customer service, you want things to be as easy and painless as possible. Omnichannel customer service is all about making the experience seamless, no matter how the customer gets in touch. If someone contacts you through your app, for example, they should be able to get help right then and there without having to switch to a different channel.
This is important because customers don't want to waste time or effort navigating different channels or waiting for a response. If you make it too hard for them to get help, they might give up and take their business elsewhere. By providing a consistent experience across all channels, you're more likely to keep them happy and engaged.
Another benefit of omnichannel customer service is that it allows your team to understand the customer's situation better. If they've interacted with your brand before, you'll have a record of their past purchases and interactions, which can help you come up with a better solution. And if they switch channels mid-conversation, you won't lose track of what they've said before.
One-stop-shop for all clients' information
This means that instead of having customer data scattered across different apps, it can all be integrated into one platform, making it easily accessible for agents. For instance, if a customer calls in about a payment issue, the agent can see their contact information, location, and other relevant details right away.
This saves time and effort and helps to avoid the hassle of transferring inquiries from one agent to another. With omnichannel, everything is in one place, making it easier to provide excellent customer service.
Gather support metrics with less effort
When you're providing customer service through multiple channels, it's crucial to know how well you're doing in each channel. However, if you're using different tools for each channel, it can be a hassle to collect all the necessary metrics to evaluate your performance.
With omnichannel support, all the metrics can be gathered in one platform, making it easier to measure how well you're doing across all channels. This means you can save time and effort in gathering support metrics, allowing you to focus more on providing excellent customer service. Overall, omnichannel support can help you streamline your customer service processes and improve your overall customer experience.
It's time to build great and seamless customer service!
87% of businesses agree that omnichannel customer service is important to their business success. Building a strategy for omnichannel support will make customers free to choose where to engage, but still, the experience is guaranteed to be consistent via all channels.
Building great omnichannel customer service is a hard objective, but with NestDesk, we can make it easier. With NestDesk's features such as customer communication history, order history, etc. you can easily navigate and analyze customer communication data to find their insights and provide them with a richer experience. Furthermore, NestDesk can help you turn your exceptional customer service into powerful sales channels.