Improving customer care in the online e-commerce world can be quite a puzzle. You want to give your customers a top-notch experience throughout their buying journey, but you're also dealing with limited resources. So, how do you tackle this challenge? Well, we've got a solution that might just do the trick: customer self-service!
By seamlessly integrating it into your store, you can supercharge your performance and leave your customers beaming with satisfaction. In this article, we'll spill the beans on everything you need to know about customer self-service. Plus, we'll dish out some real-life examples and nifty tips to help you put it into action. So, let's explore the awesomeness of customer self-service!
What is customer self-service?
Customer self-service acts as a helpful friend for the customers of your online store. The main purpose of this service is to give your customers the power to find solutions on their own without needing to chat with your customer service team.
You can think of it as a 24/7 digital help center that lets customers access info and do routine stuff without waiting for a real person to step in. So, when your customers have questions or issues, they can easily get answers and fixes without any hassle. This feature is crucial for your store because it means happy customers with quick and easy solutions at their fingertips.
The benefits of customer self-service
With the growing demand for great buying journeys, self-service options have emerged as the ultimate game-changer in the world of customer support. Let's look at some of the benefits that your business will get out of customer self-service: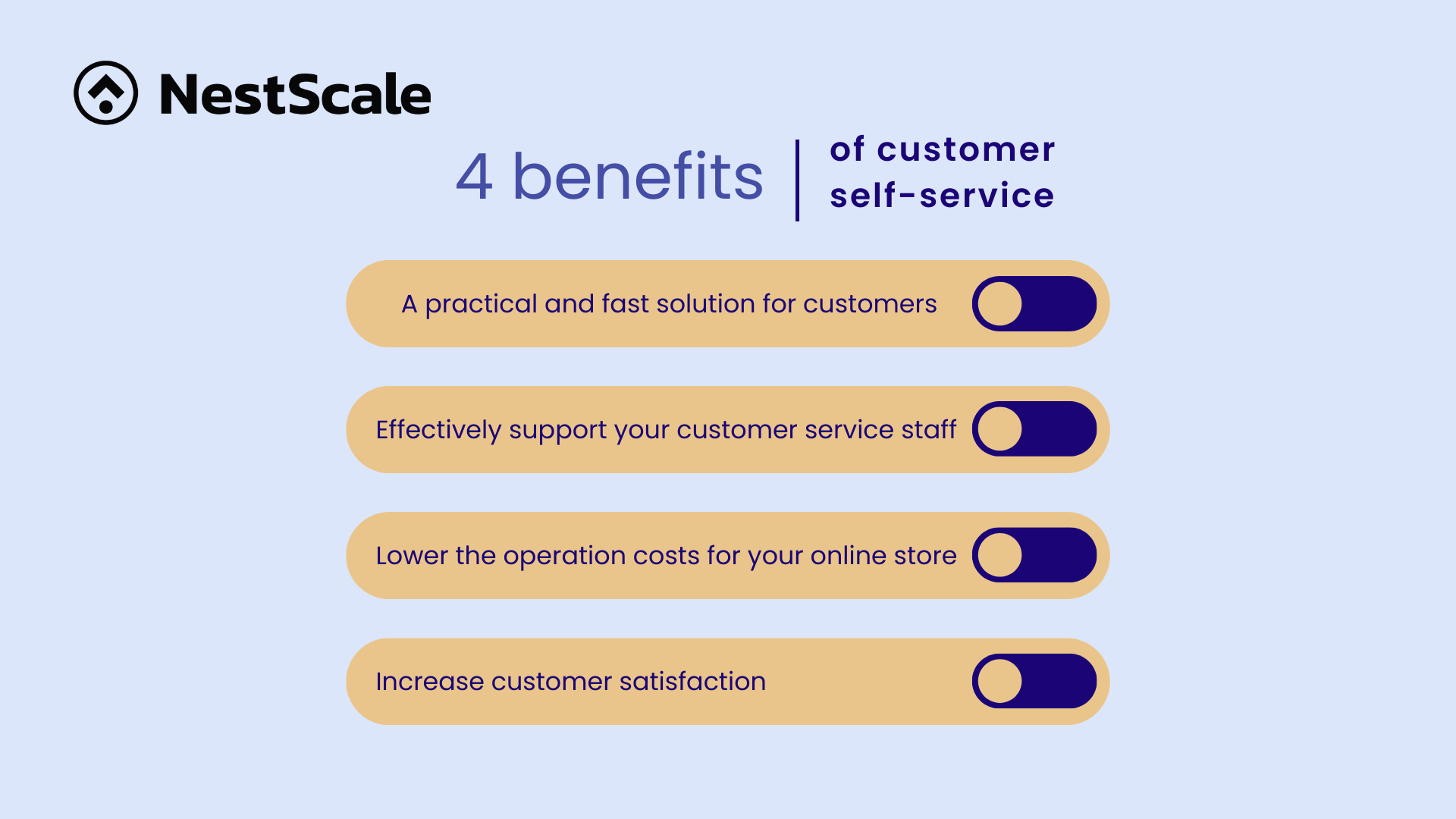 Create a practical and fast solution for customers
Customer self-service is a game-changer when it comes to speedy resolutions. Customer self-service is convenient to your customers because they can find answers to their questions and fix issues in a jiffy. No more waiting on hold or dealing with slow email responses. Self-service empowers your customers to be in control, getting the help they need right away. It's like having a 24/7 support superhero on standby!
Effectively support your customer service staff
It's not just about helping your customers – your support team will love it too! With self-service options in place, your team will waste no time resolving repetitive queries as the self-service system has taken care of those. Hence, they have more time to focus on handling complex cases and providing top-notch assistance. Plus, your support agents will become super knowledgeable with quick access to valuable info, making them rock stars in customer service.
And here's one of the best time-saving benefits of having customers self-service. Your new agents can learn the ropes faster by using the help center and knowledge base as a training tool. So, self-service is a win-win for everyone – happy customers, a happy support team, and a thriving e-commerce store!
Lower the operation costs for your online store
Customer self-service is a money saver that will create more budget for your business to thrive! Who doesn't love saving money? when customers can solve their own problems using self-help options, you won't need to hire a huge team of support agents. This also means that your human operation costs will be significantly lowered! It's a smart move that boosts your bottom line while still delivering excellent service.
Increase customer satisfaction
Happy customers mean more repeat business and positive word-of-mouth. With customer self-service, you'll score big points with your audience. Here's a little fact for you: most of the time, customers prefer to seek solutions themselves instead of directly contacting your team. Therefore, they'll love the convenience of finding answers on their own, and their satisfaction levels will soar. When customers feel empowered and well taken care of, they'll be more loyal to your brand, and that's a recipe for long-term success in the competitive e-commerce world.
5 customer self-service examples for your business
There are various ways to assist your customers when they need information about your business, depending on your approach and their specific needs. However, here are the 5 most common and effective ways that many businesses have adapted to enhance their customer self-service:
Help Center page
You can think of help center content as a guideline for first-time visitors when they don't know a bit about your website or products. In this place, your customers can get all information about helpful articles, product usage guidelines, and FAQs. The information is all in detail, and even recommended to have illustrations for every instruction.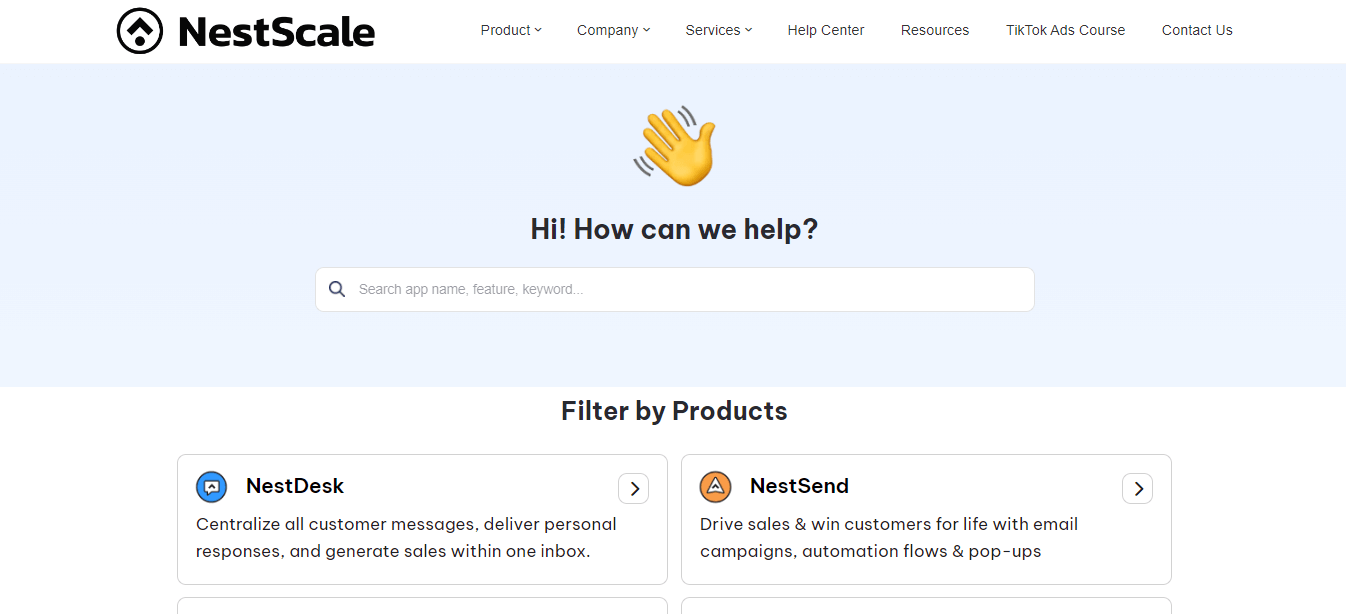 As the content for a knowledge base should be as detailed as possible, sometimes it can become too long, making customers reluctant to read it. We recommend that you categorize your knowledge base into sections, so customers can easily navigate to the information they need. Many businesses also choose to integrate a search bar into this page. It saves more time for customers when they're looking for something specific, creating a more seamless experience for them.
FAQ page
First up, you gotta have an FAQ page, short for "frequently asked questions". You just need to imagine that it is like a quick go-to guide for your customers. As it will summarize so many common questions that your customers are asking, we suggested that you should keep every answer in this part simple and straight to the point. Some of the most common topics that most businesses include on their FAQ page are:
General questions on products and services
Account and registration
Pricing and payments
Shipping and delivery
Return and refund policy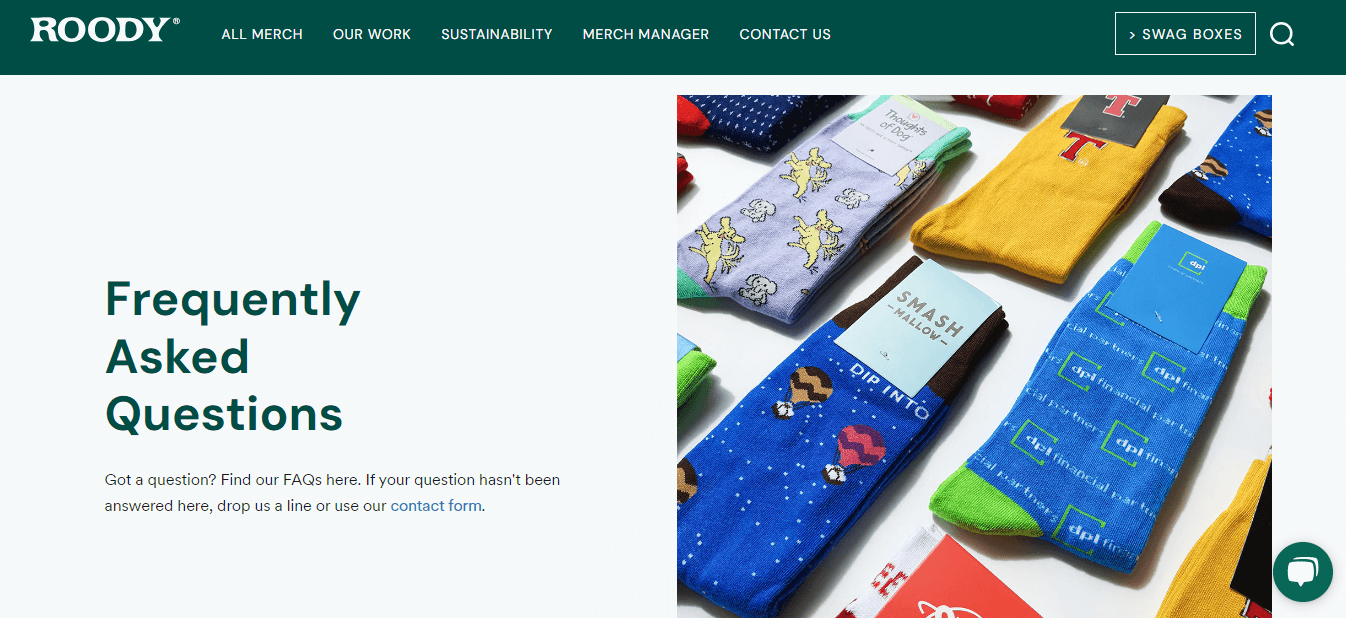 Here's the pro tip for you – make it even better by providing links to a knowledge base with detailed articles or options like a support phone line or live chat. That way, customers get all the info they need without a hassle. You can find the FAQ topics by checking your customer reports or chatting with your support team. With this easy self-service, your customers will be happy campers and keep coming back for more!
Community forum
One awesome idea of customer self-service is to have a community forum where your users can connect, ask questions, and get answers from each other. It's like a helpful hangout spot where customers can share their experiences and insights. Plus, it takes the pressure off your support team because sometimes the best people to help are fellow customers who've been there and done that. Customers trust each other's advice and appreciate the honesty.
Chat support
Nowadays, customers feel more comfortable interacting with businesses through live chat services or chatbots instead of contacting your business via email or telephone. Customers don't need to direct to other channels, which makes their experience more seamless. With a chat system integrated into your website, you can be there for your customers 24/7 and not worry about the potential leads getting escape.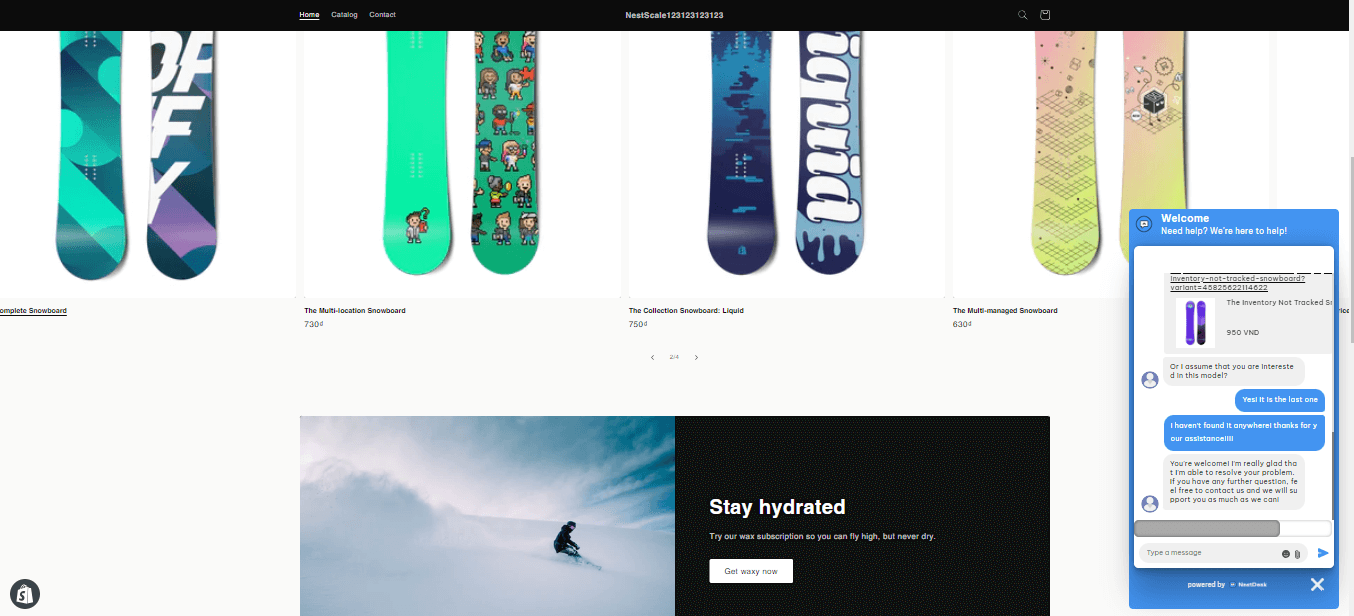 Mobile app
Your customers can use a mobile app to trigger support workflow automation, making things super easy and convenient. They can make changes to their orders or get refunds with just a tap on their phone – no need to call anyone! It's all about giving your customers and your team the power to handle things on the go and make everyone's life a little smoother.
4 customer self-service best practices
Customer self-service is no longer a new concept in the world of online e-commerce businesses. However, it's natural to experiment multiple times with your customers to find the approach that works best for your business. To assist you on this journey, we've curated some valuable tips that we recommend you try out. By incorporating these insights, you can navigate the self-service landscape with greater confidence and success. Let's delve into these strategies together!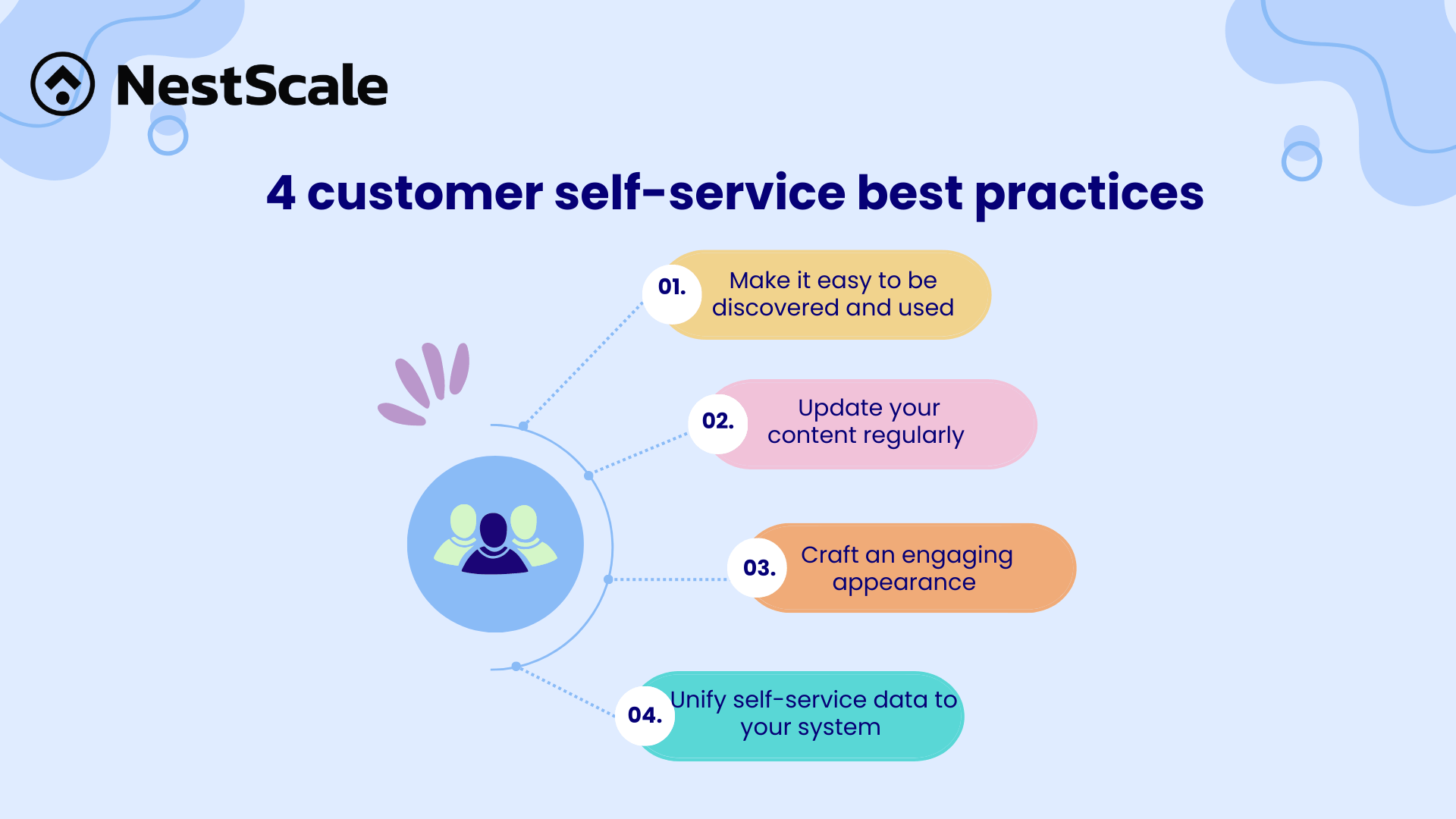 Make it easy to be discovered and used
As you build your customer self-services, the key thing that you should always keep in mind is to make it easy for customers to find. You don't want them wandering around and feeling lost, right? So, here are some pro tips to up your self-service game:
Put it front and center: Make your self-service options easily visible on your website's homepage. You can place it in the header, menu, or footer – wherever it catches the eye!
User-friendly interface: Ensure that your website is easy to navigate. Customers should have a smooth and intuitive experience when searching for answers. Research what your users need and make sure they find it without any hassle.
Embrace SEO: When customers look for solutions, they often turn to search engines like Bing or Google. Search engine optimization can help you with it. Optimize your self-service resources, so they show up in search results, guiding customers straight to your help content.
A helpful search bar: Implement an internal search bar that understands what customers are looking for and directs them to the right resources. This can save your customers time and keep them satisfied.
Update your content regularly
Keeping your customer self-service content fresh and up-to-date is the key to making your customer self-service wholesome to customers. Nobody likes reading outdated stuff or getting confused, right? So, take a little effort to keep your guides, tutorials, and all that good stuff current. If there's a change in your products or services, make sure it's reflected in your self-service content. Your customers deserve the best, and reliable resources will always pay off.
Some parts of your content might need more frequent updates than others, like when there's a major product update or pricing change. So, stay on top of things, and your customers will be happy campers!
Craft an engaging appearance
You want your customers to have a smooth ride no matter which device they're on – mobiles, tablets, or computers. So, pay attention to the nitty-gritty details like font sizes, images, and how well your website adjusts to different screens. Keep it seamless, and your customers will love you for it! Happy customers mean happy shopping, right? Let's make it a breeze for them!
Unify self-service data into your management system
When it comes to customer self-service, one of the best things you can do is create as many touchpoints as possible to gather customers' data and integrate them into your system. It's all about keeping things smooth and easy for both your customers and the support team. When you have everything on a unified platform, your agents can seamlessly continue helping customers where they left off, checking out past chats and articles.
This consistency in the customer experience builds loyalty from the get-go and keeps it going. And guess what? You can even save time and effort by using agent knowledge articles and workflows in your self-service materials. Plus, paying attention to the data helps you understand what your customers are saying, spot trends, and make improvements like a pro.
Integrate customer self-service software into your store
Building comprehensive self-support for customers isn't an easy task, as there are many small things you need to accomplish. But what about using software that has everything you need to give your customers the best services in the fastest time?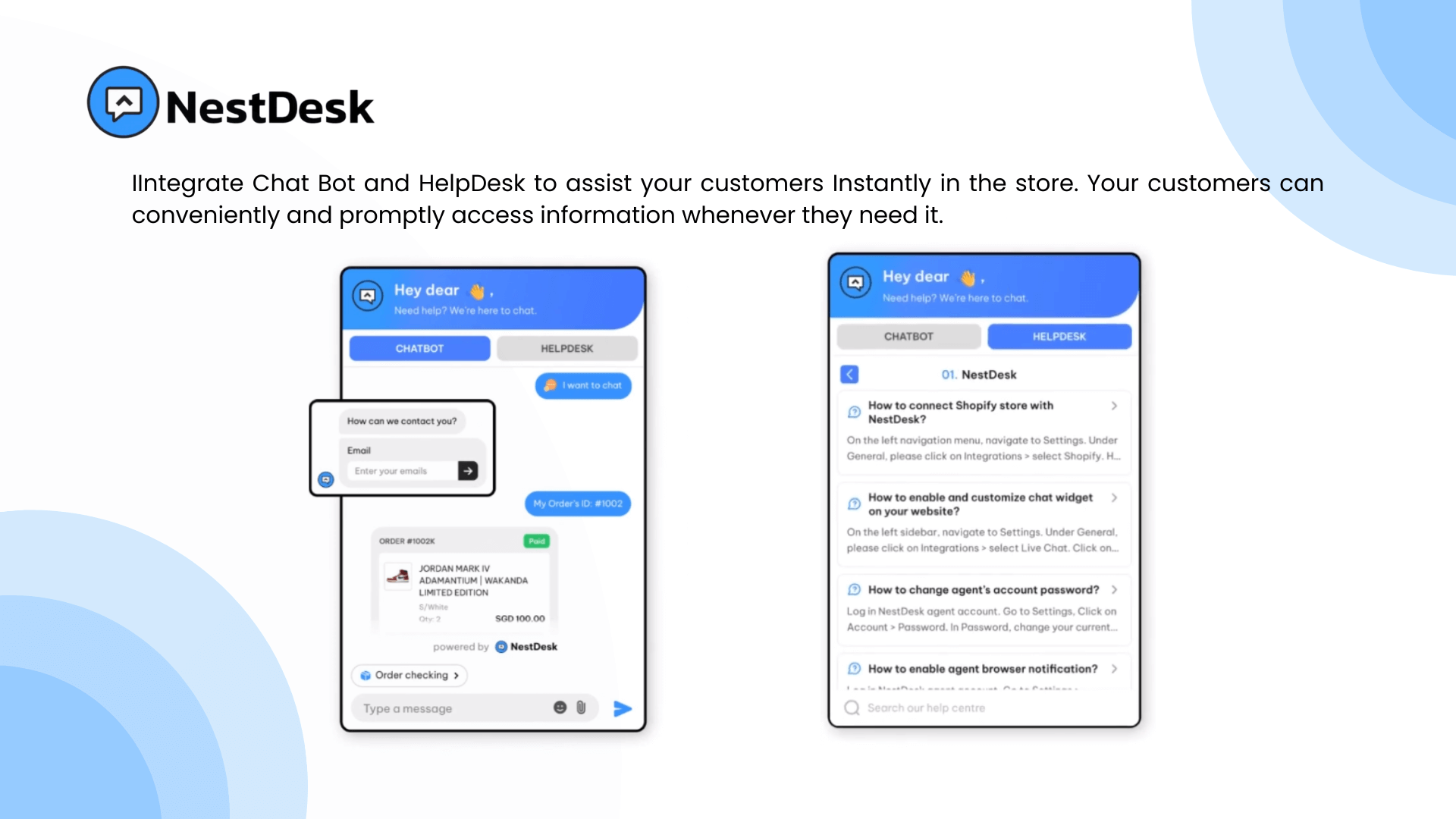 Try out NestDesk – our omnichannel customer support solutions that can be integrated right away into your store. With NestDesk, you can provide effective customer self-service through Helpdesk and Chatbot. You can also centralize all support conversations from Live chat, Facebook Messenger, and more into one unified inbox. Happier customers, more sales!