If you're a Shopify store owner, you know how important it is to have a reliable system for communicating with your customers. One of the most critical aspects of this system is Shopify transactional emails. They play a crucial role in keeping your customers informed and engaged throughout the buying process.
In this comprehensive guide, we'll break down everything you need to know about Shopify's transactional emails. You will learn from what they are to how to customize them and make them work for your store. So, buckle up and get ready to level up your email game!
What are Shopify transactional emails?
Shopify transactional emails are personalized emails that are automatically sent to customers after they take certain actions. Some example action can be making a purchase, resetting their password, or abandoning their cart.
These emails provide important information and help keep customers informed about their purchase. There are many different types of transactional emails that can be sent, depending on the action taken by the customer.
Here are some examples of transactional emails that can be sent on Shopify:
Password reset emails
Account creation emails
Welcome emails
Shipping confirmations
Payment invoices
Purchase receipts
Order confirmation emails
Payment failure notifications
By sending personalized and timely emails like these, Shopify store owners can improve their customers' experience. Thus, building stronger relationships with them.
Transactional email vs Marketing email
Transactional emails are emails that are sent to you after you do something specific on a website. They are meant to give you important information about what you just did, like a receipt or shipping information.
Marketing emails, on the other hand, are emails that are sent with the goal of promoting a product or service. Marketing email is also about getting the customer to do something specific, like buy something or sign up.
So, the main difference between transactional and marketing emails is that transactional emails are focused on giving you important information about what you just did, while marketing emails are focused on trying to get you to do something specific, like buy something or sign up for something.
The importance of transactional email
Transactional emails are super important for customers because they keep them in the loop about their purchase. When you get an email saying your order was received or that it's been shipped, it's reassuring and helps you feel good about your purchase. Plus, when a company sends timely and personalized transactional emails, it shows they care about their customers.
These emails can also provide important account info, like password reset and account creation emails. They help customers manage their account and keep their personal info safe. All in all, transactional emails are a big deal for customers and help make their online shopping experience better!
The 4 transactional emails every ecommerce store needs for a better customer service
Abandoned Cart Emails
One of the most effective ways to increase sales on your eCommerce site is through abandoned cart emails. These are messages that are sent to customers who have added items to their cart but have not yet completed the checkout process.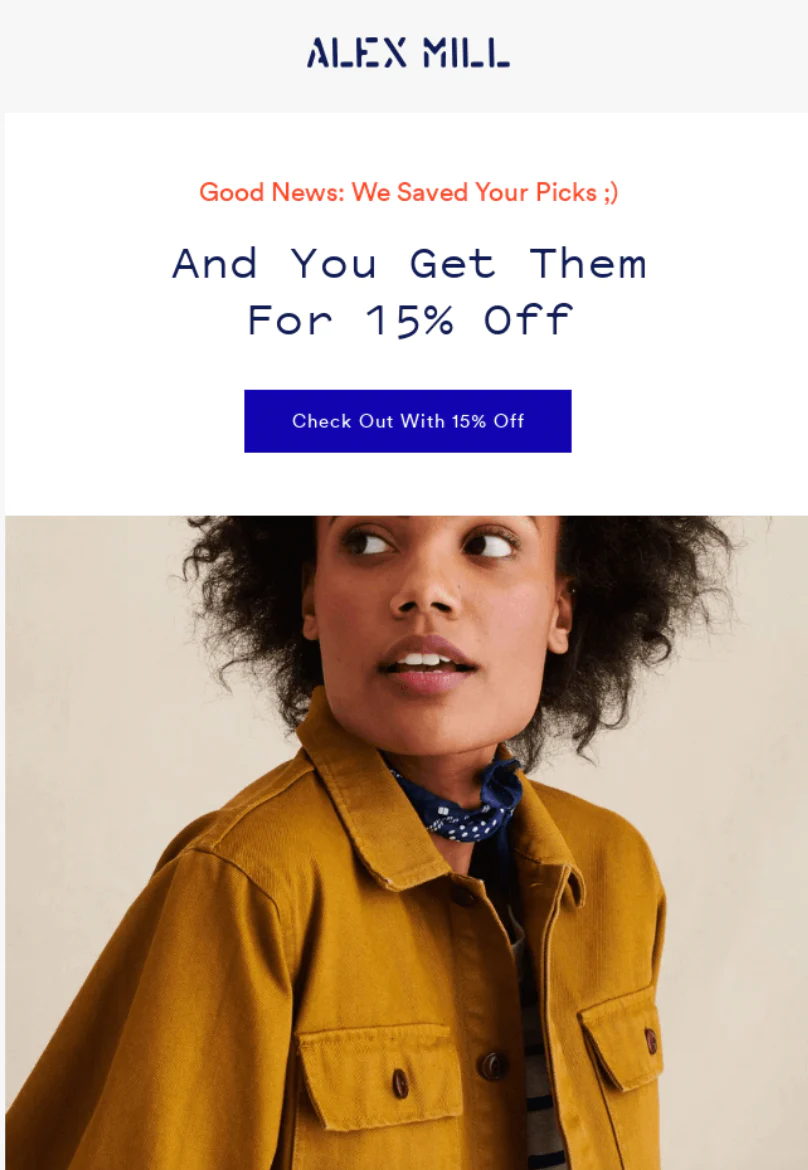 The primary purpose of these emails is to remind customers about the items they left behind and encourage them to complete their purchase. With the right strategy, you can increase the chances of conversion by offering incentives.
There are several ways to optimize your abandoned cart emails. For example, you can include a "Top Picks for You" section in the email to introduce customers to other items they might be interested in. Additionally, offering an incentive such as a discount can motivate customers to complete their purchase.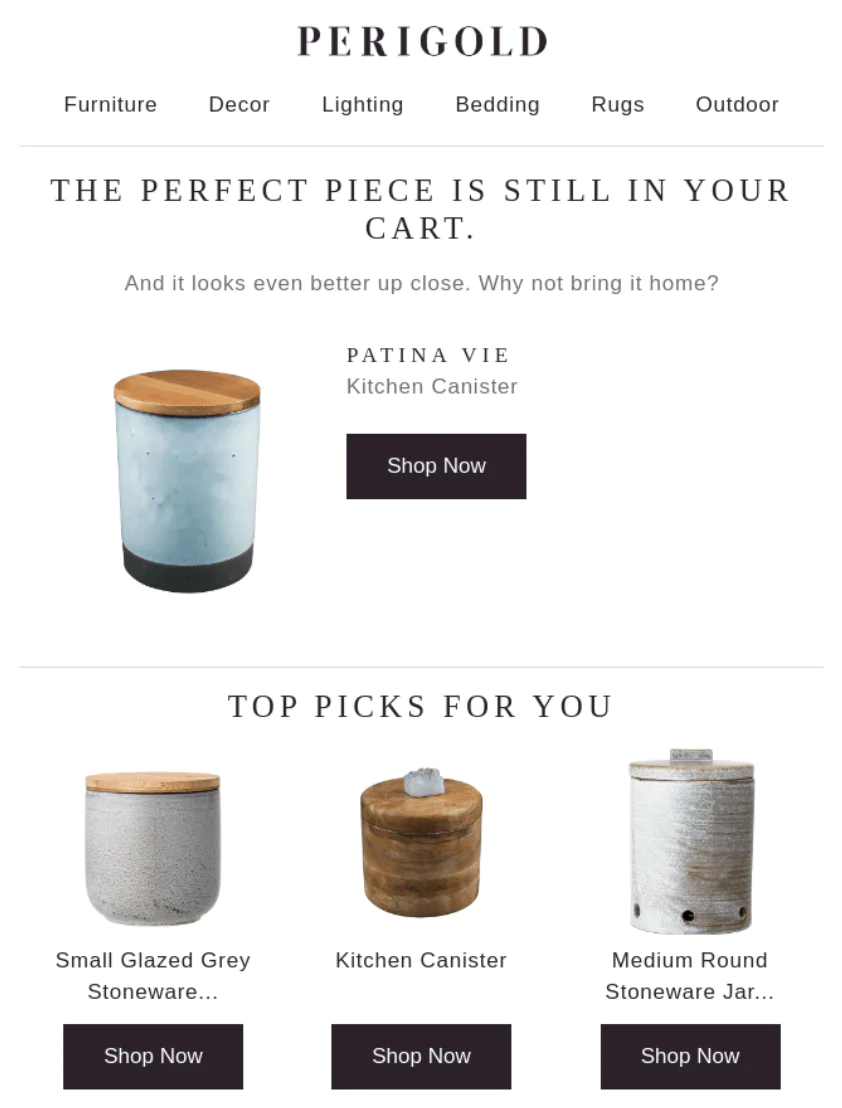 When crafting your abandoned cart emails, it's essential to make sure they grab the customer's attention. Here are a few ways to make your abandoned cart email more effective:
Ensure that the main message is displayed in text format so that customers can see it even if images are not enabled.
Provide a link back to the customer's shopping cart so that they can quickly and easily complete their transaction.
Remind the customer of the item(s) in their cart, highlighting specific features and displaying high-quality product photos to reignite their interest.
Communicate any incentives you are offering, such as free shipping or discounts. Also try to create a sense of urgency by indicating when items are running out of stock.
Including reviews and other relevant product suggestions can also be effective, as shoppers who have shown interest in one product are often interested in others.
Use a clear and compelling call-to-action, limiting yourself to a single CTA, to avoid distracting the customer from the desired action: completing their purchase.
Order confirmation email
Order confirmation emails are sent to customers to confirm that their orders have been successfully placed. This is a crucial moment in the customer journey as it marks the beginning of the post-purchase relationship between the customer and the business.
A well-crafted order confirmation email not only reassures the customer but also provides an opportunity to build trust and encourage future purchases.
Aside from informing the customer that their order has been received, a confirmation email can be used to showcase relevant products from the business's catalog. However, it is important to be strategic in doing so.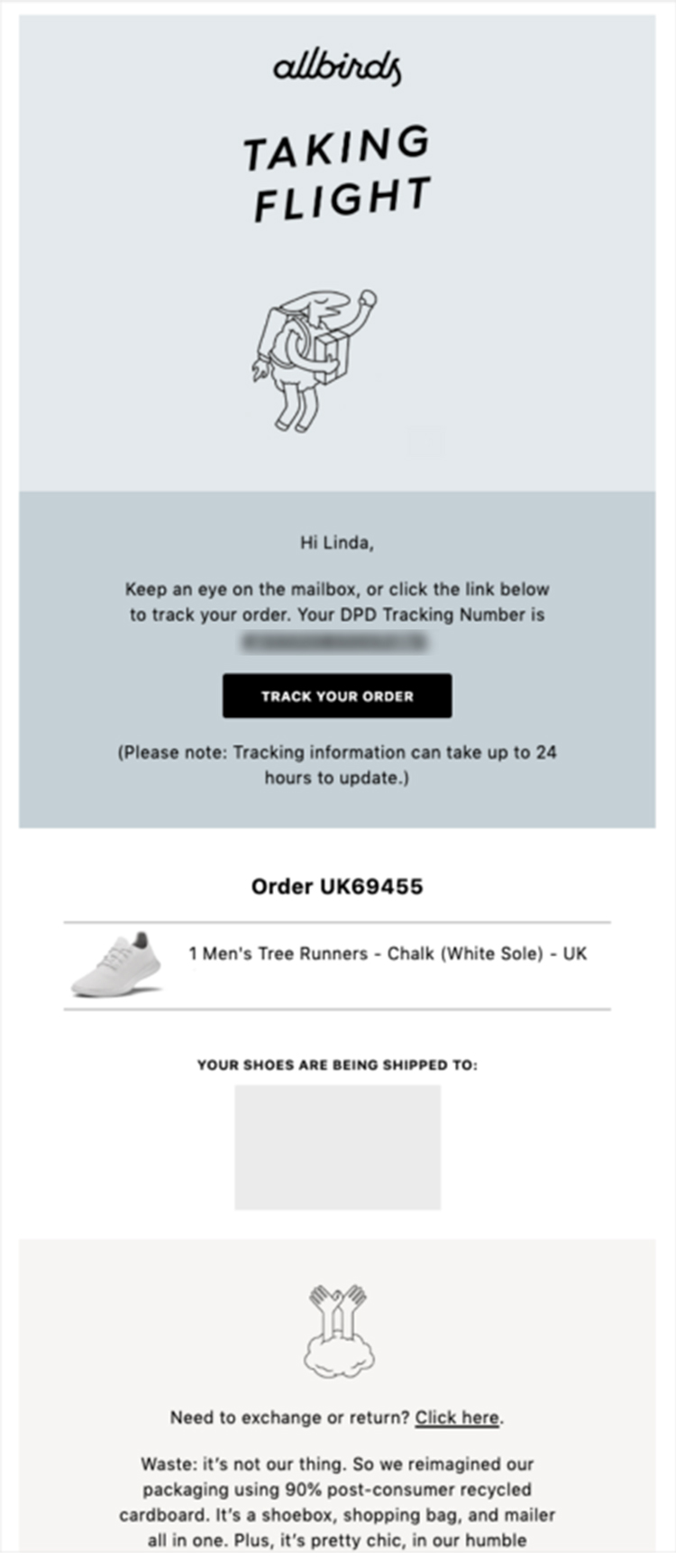 Allbirds is an example of a business that keeps their order confirmation emails on-brand and engaging. Here are a few tips for you to create effective confirmation emails:
Send the email as soon as possible after the customer has made their purchase.
Showcase the brand's personality through the copy, images, and design of the email.
Include relevant content, such as product reviews, upsells, and customer photos and videos.
Highlight other relevant products in the business's catalog to encourage future purchases.
Shipping confirmation email
When a product is dispatched to a customer, a shipping confirmation email is sent out to notify them. These emails hold significant value because customers are already excited about receiving their orders. As a result, they are more likely to engage with the email.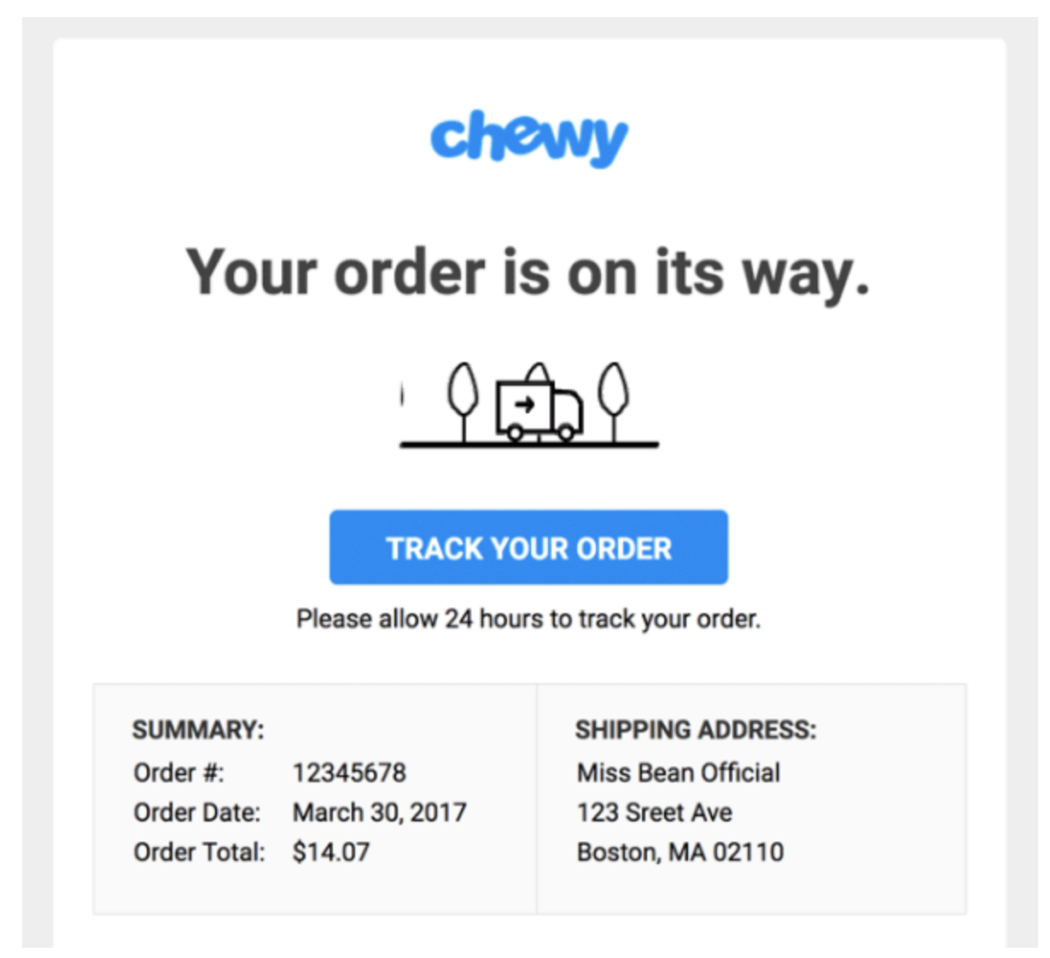 If you're looking to convert more customers, think outside the box. How can you use your shipping confirmation emails to drive action and strengthen your brand's relationship with your customers? Instead of simply requesting another purchase for themselves, you can encourage customers to buy a gift for someone else.
Tradesy, for example, promotes its referral program in its shipping confirmation emails by encouraging customers to give their friends and family $20 off. This strategy can help generate more sales through word-of-mouth marketing.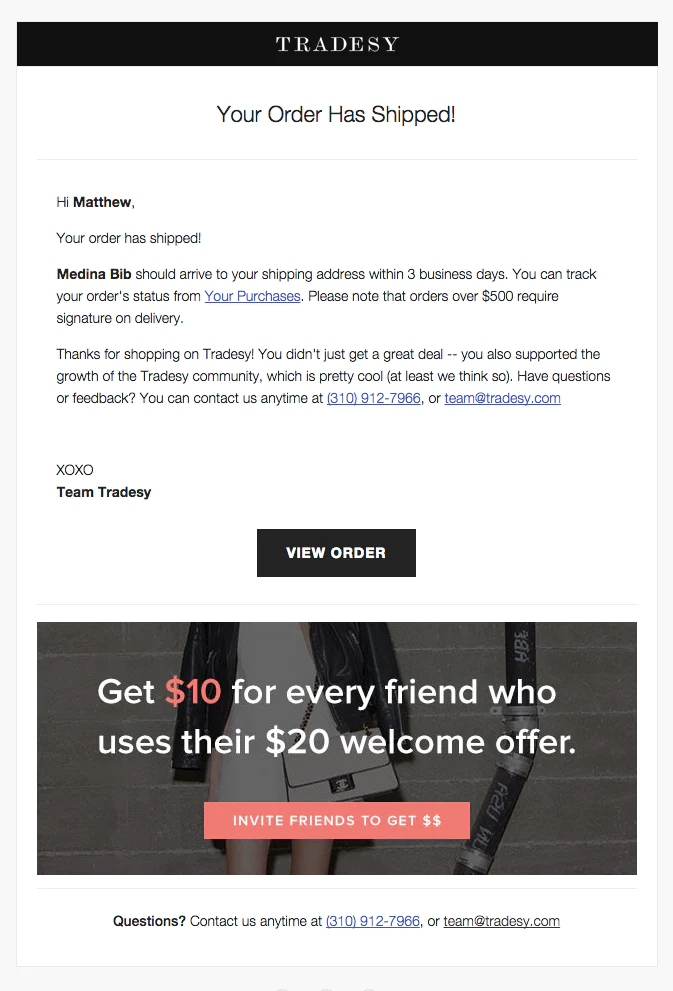 Here are a few ways to improve shipping confirmation emails:
Include the expected delivery date and a tracking number linked to the shipping company. This way, customers can click once to track the exact location of their order in the shipping process.
Encourage customers to refer a friend by forwarding a link to the product they purchased. You can incentivize word-of-mouth marketing by implementing a referral program with rewards.
Offer product recommendations that match the customer's purchase. Ensure that you are asking customers to purchase something they will actually be interested in.
Customer feedback email
Once a shopper has received their product and had sufficient time to use and enjoy it, a customer feedback email is triggered. Requesting feedback through this method can aid in enhancing the customer experience and ensuring customer satisfaction.
By obtaining feedback, you can acquire detailed insights into areas that need improvement, as well as where you are succeeding, allowing you to continuously optimize the fulfillment process.
Soliciting feedback is a straightforward process that can involve sending a survey or a single question regarding the customer's shopping experience. These requests should be sent after the customer has received and used the product they ordered.
For instance, Mack Weldon offers the following email as an example: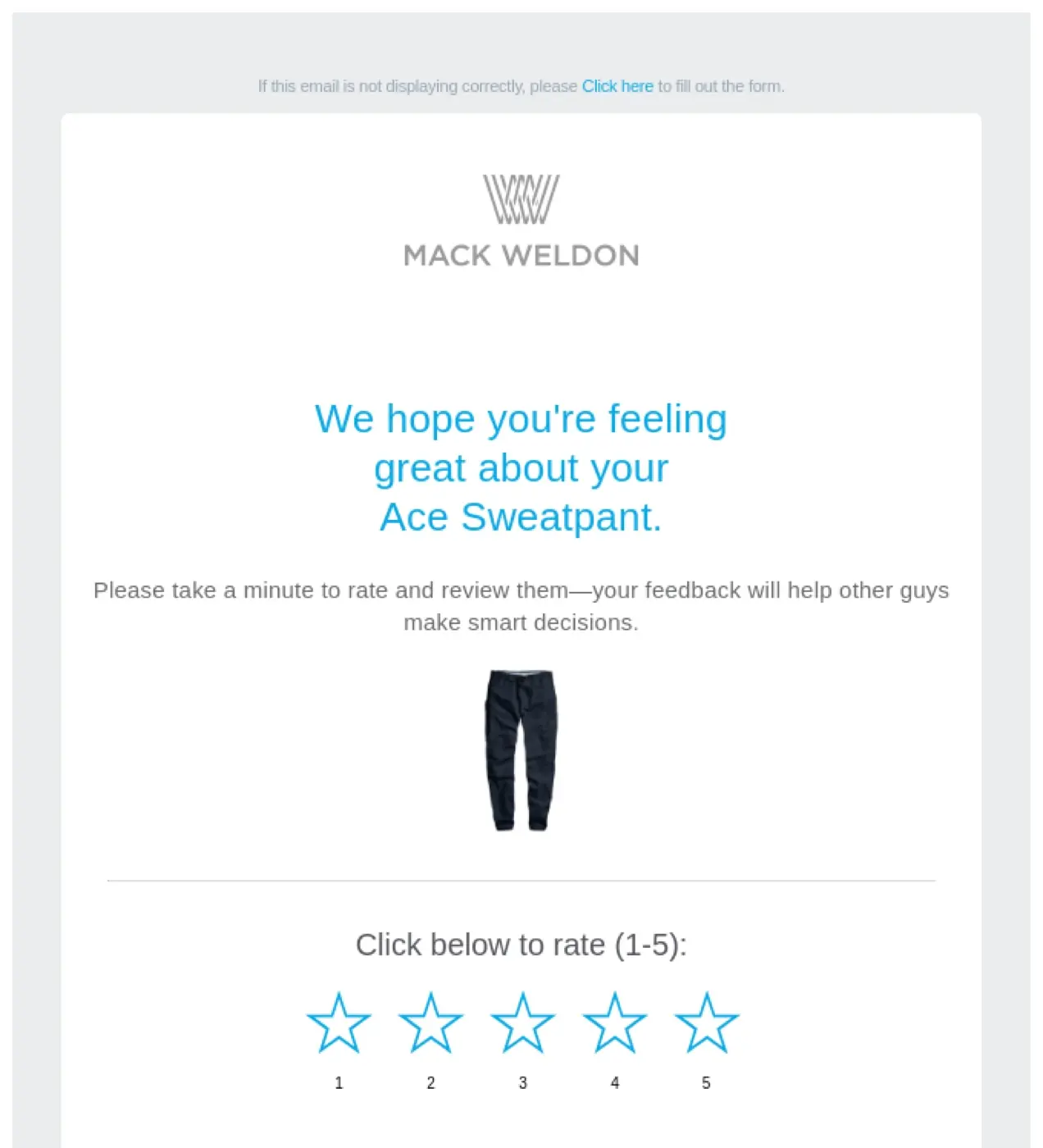 Maximize customer feedback by focusing on customer satisfaction rather than sales, enabling you to obtain your customers' thoughts on their purchase. Track these metrics over time and identify actionable insights you can implement in your business to improve continuously.
To increase engagement, place the review/survey form on your website so that customers can see related offers and products after submitting their feedback. Additionally, including the review on the product page as user-generated content can enhance future buyers' confidence.
Transactional email best practices
Use email design and language that reflects your brand's style.
The appearance of transactional emails that appear poorly designed and written by the back office or fulfillment team can have a detrimental effect on your brand. It is important to ensure that your emails reflect the voice, appearance, and tone of your company at all times.
Sephora is a prime example of how transactional emails do not have to be mundane! By extending your brand from marketing emails to transactional emails, you can provide your customers with a seamless purchasing experience.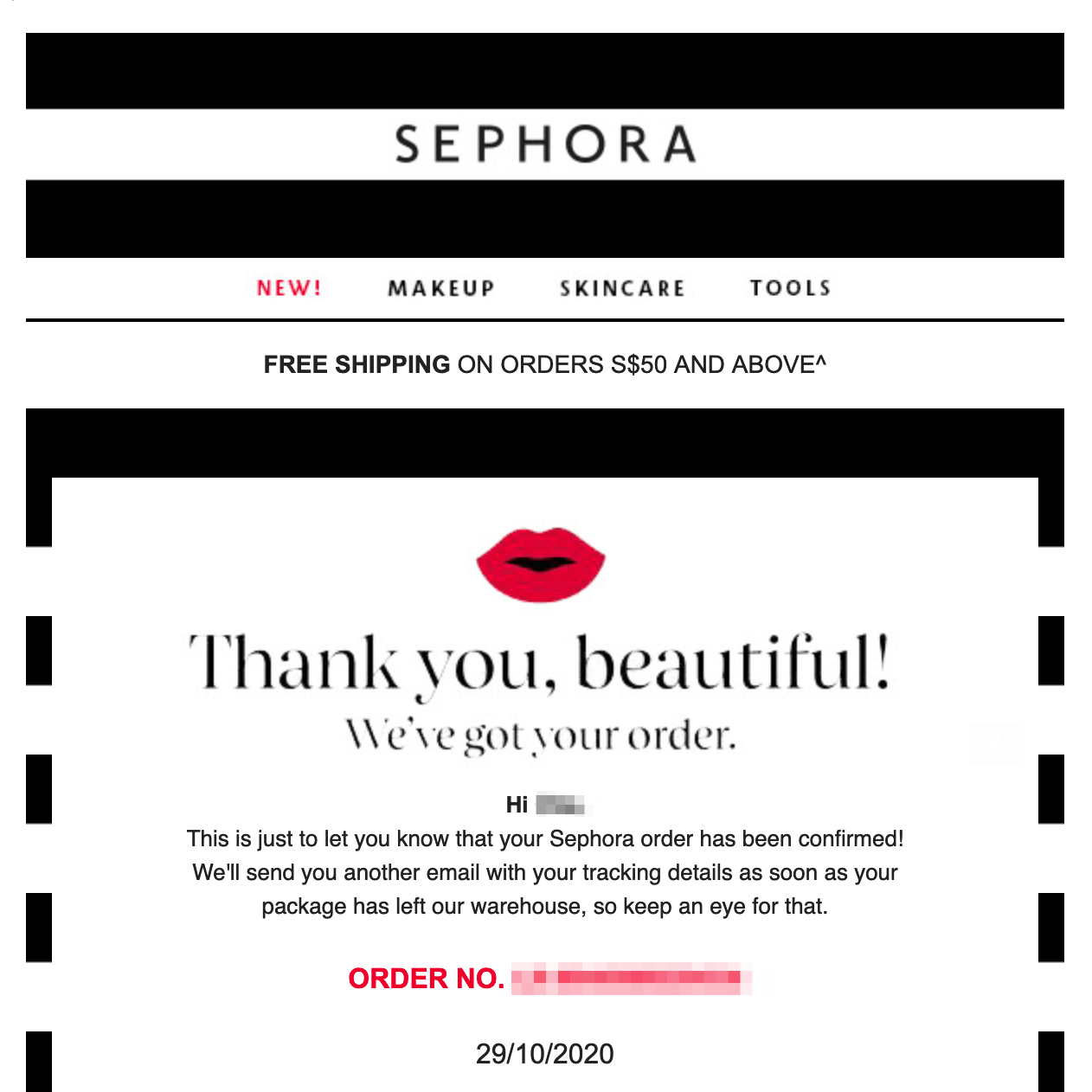 Their order confirmation email is tailored to their target audience, projecting their distinct voice and conversational style. Most significantly, it provides a satisfying end to an e-commerce transaction.
Ninja Van, a major express delivery service, features a charming ninja mascot wearing sneakers! Their color scheme is consistently used in everything from their delivery vans in bright red to their emails. All of these elements work together to create immediate brand recognition both on the road and online.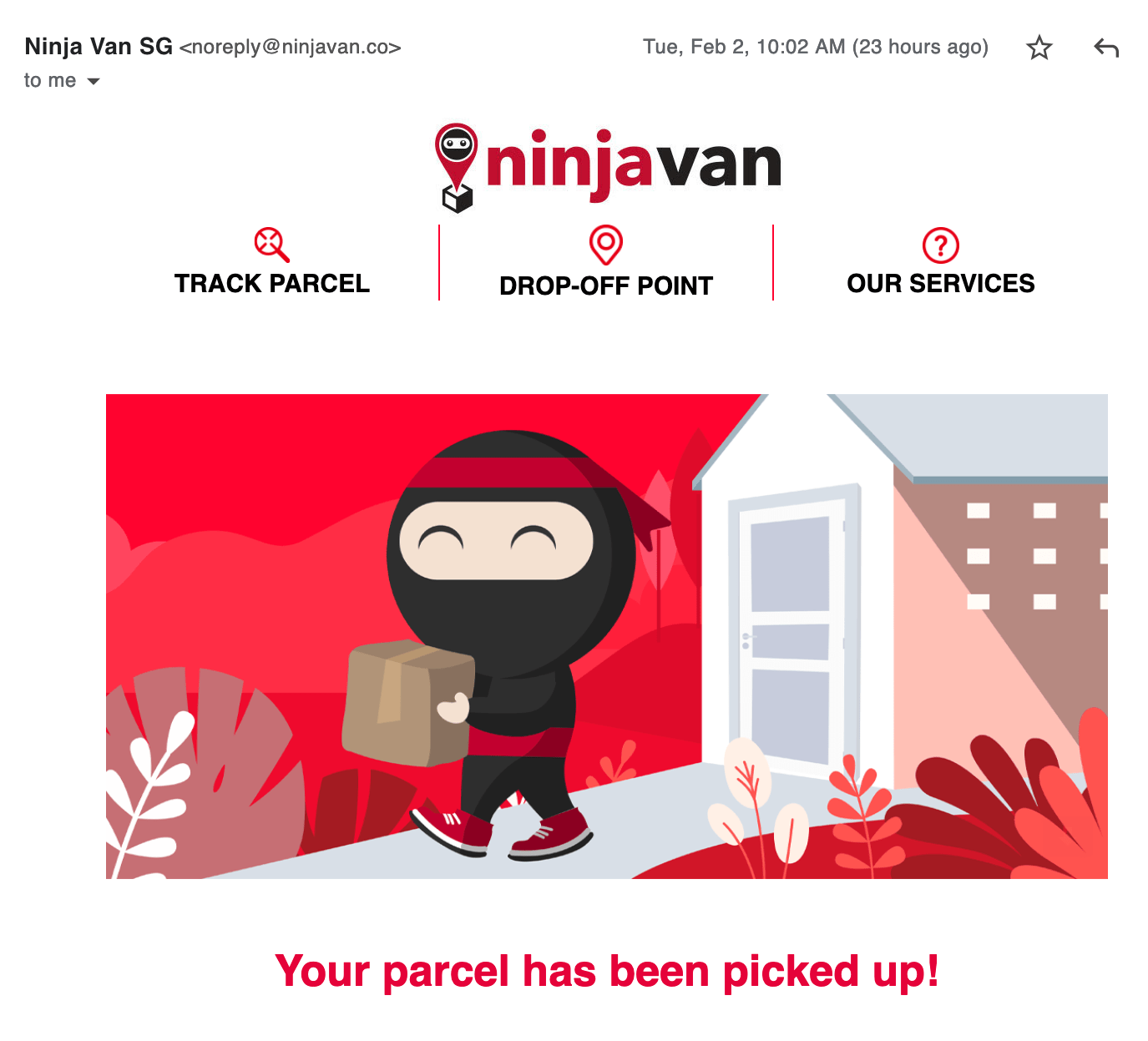 Your transactional emails, like your marketing emails, can benefit from incorporating your brand identity. You should not neglect them as they can contribute to enhancing your marketing efforts and providing a delightful customer experience.
Don't use "no-reply" email addresses
Using "no-reply" email addresses has become a widespread practice nowadays. It is even common to see statements in the email body that explicitly state, "This is a system-generated email, and replies to this address are not monitored." But, have you considered the message you're conveying to your customers?
It's reasonable to assume that email recipients might have questions about the email's content. However, they become frustrated because they're discouraged from replying to the email, and there may not even be a clear means of reaching out for assistance or contacting someone!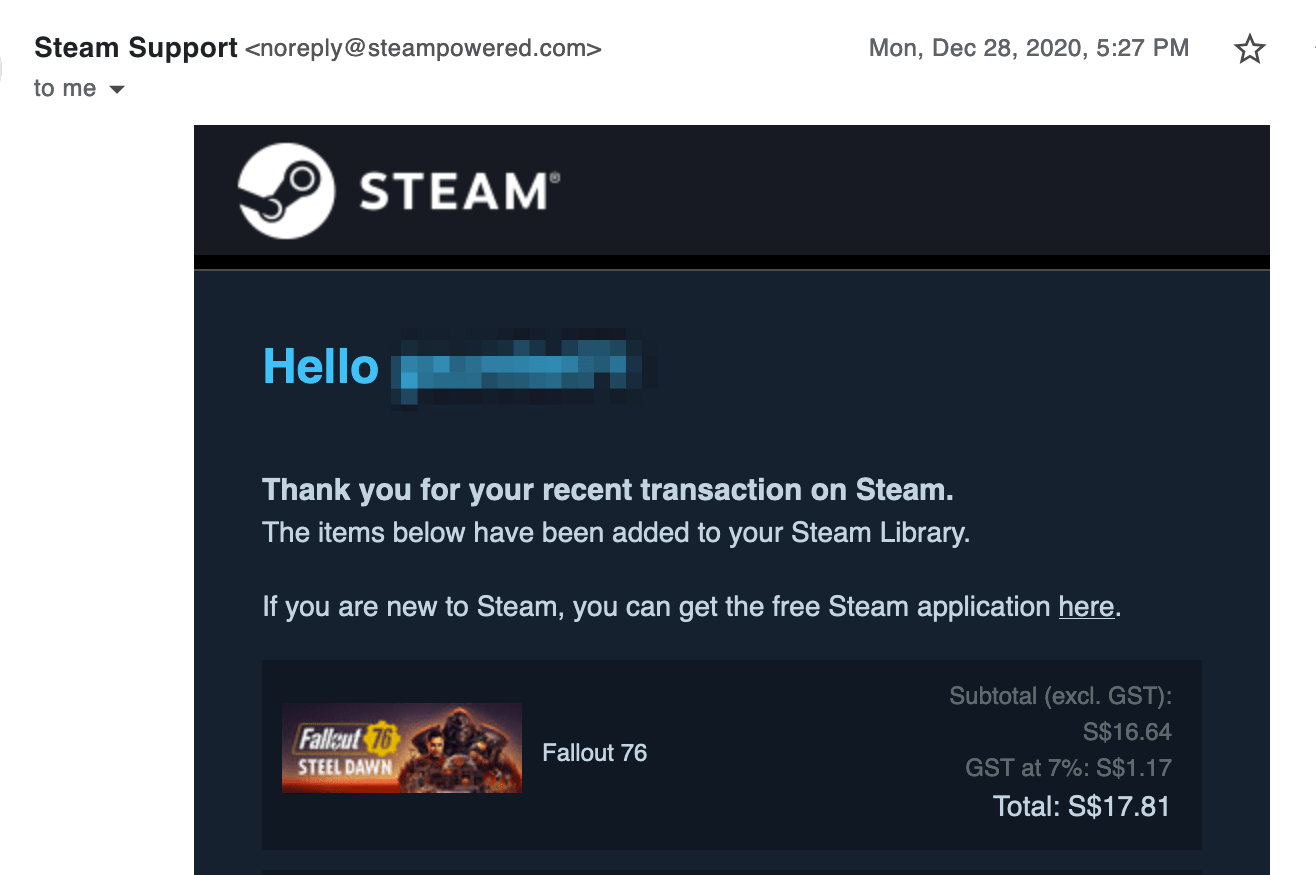 Merely reporting a transaction in your transactional emails is limiting their potential. Instead, try to keep the lines of communication open by providing customers with a genuine email address or a "contact us" link in the email. This not only results in increased engagement rates with your emails, but it can also enhance your email deliverability.
Keep your subject line and pre-header text brief and to-the-point
Transactional emails should be concise and straight to the point, unlike marketing emails. It's crucial to make sure your subject line is relevant to the recipient, and you can achieve this by referring to their recent action.
For example, upon receiving a new smartwatch, you'd register the product and download the app. Garmin has a subject line that thanks you for this action and subtly encourages you to start using the watch and make the most of it.

Foodpanda is a popular food and grocery delivery app that provides speedy service. Their order confirmation email acknowledges your order, and their pre-header text smartly reminds you to prepare for your rider's arrival shortly.

To sum it up, it's best to keep your subject line short and avoid inserting dates, months, or your company name. The pre-header text should offer a tantalizing preview of the email's content but limit it to less than 100 characters.
Transactional messages do more than just confirm or acknowledge your interaction with a business. In fact, they can even serve a quasi-marketing function by keeping you updated on items from your wish list.
Take for instance the email alert from Nintendo, which not only alerts you about a price drop but also prominently displays social media icons at the bottom.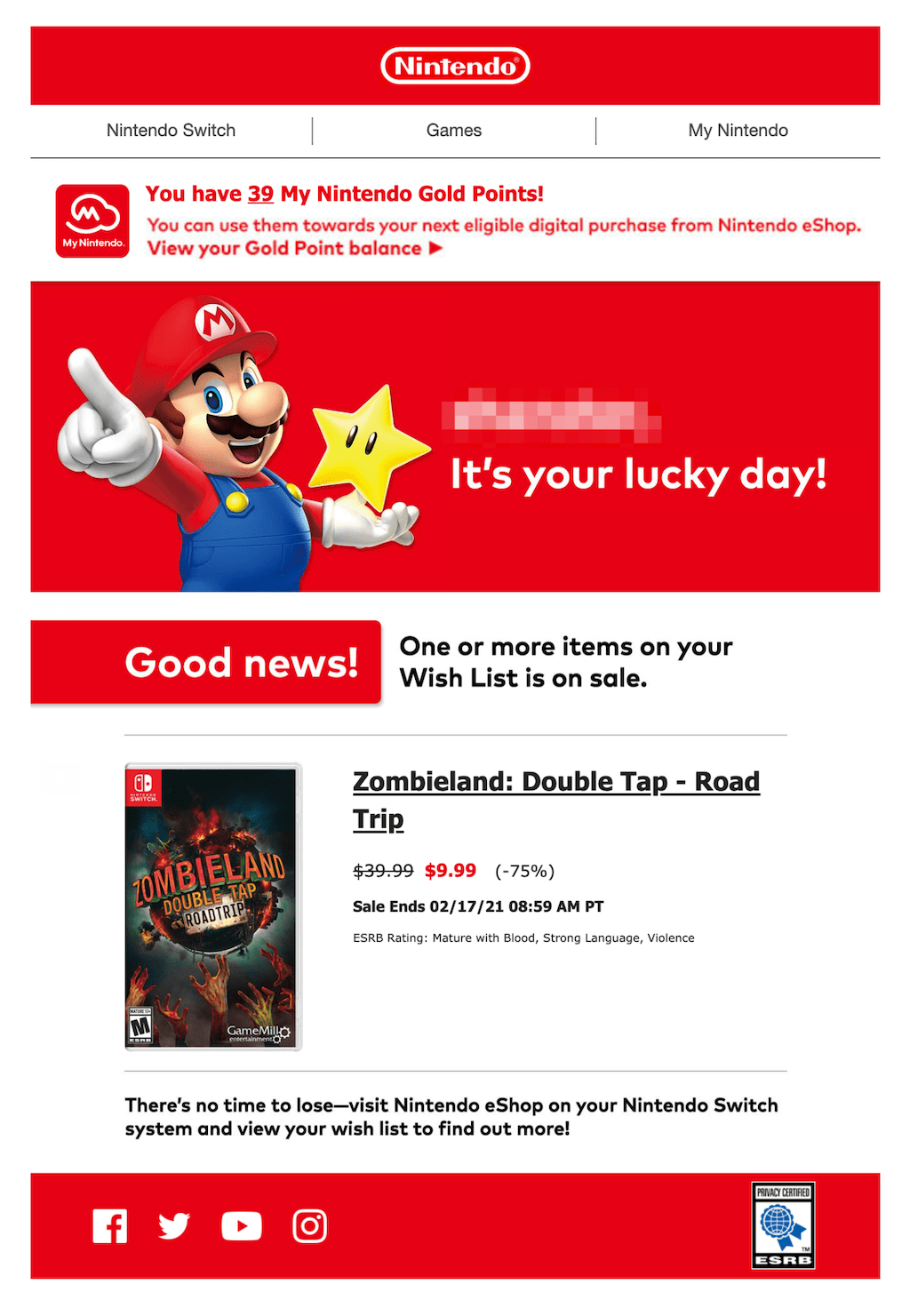 By including social media links in a transactional email, businesses can keep customers engaged even after they have closed the email. While a recipient may not be interested in a particular offer at the moment, they may follow the business on social media for future announcements or upcoming events.
This way, businesses can continue to engage with their customers and keep them in the loop.
Ensure a plain-text version of your email is available
Responsive design is an approach that emphasizes inclusivity, while incorporating a plain text version of your email focuses on accessibility. In some cases, recipients may only have access to low-bandwidth networks, while others may use a language translator, screen reader, or high contrast theme for improved legibility.
Including a plain text email in conjunction with your HTML email guarantees that your message reaches the widest possible audience. However, it's essential to ensure that your plain text version follows your HTML version closely to avoid significant variations in your messaging.
A perfect example of this is AmazonFresh, the online grocery store of Amazon, which demonstrates the use of a plain text email. It uses ASCII characters to replicate the formatting of the HTML version, with the only thing missing being a button for the CTA!
Keep your customers in the loop with NestSend
Transactional emails are an important part of customer experience that can help build stronger relationships between customers and businesses. By sending timely and personalized transactional emails, Shopify store owners can make the online shopping experience more reassuring and customer-friendly.
If you're looking for an email marketing app that can help you create engaging transactional emails, NestSend is definitely worth checking out. With its easy-to-use interface, automation flow, and beautiful templates, you can create professional-looking emails in no time. If you're not already using NestSend, you should give it a try and see how it can help you improve your email marketing efforts.