Do you know that 57% of online purchasers said they've stopped buying from brands because of a negative experience?
Customer experience is important to the success of an eCommerce business. If you want to win customers' hearts and build their loyalty, there needs to make online customer experience the best it can be.
In this article, we're going through 4 simple but effective ways that you can use to improve your eCommerce customer experience.
What is eCommerce customer experience?
eCommerce customer experience refers to the customer's perception of their experience before, during, and after navigating your online store. It includes every touchpoint, engagement, thought, or feeling a customer has with your brand.
In particular, the eCommerce customer experience initiates from seeing your brand ads on social media to completing the checkout process and then contacting post-purchase support. Each part of the customer journey exerts a significant impact on the overall experience.
Astonishing eCommerce customer experience statistics
Nothing is more persuasive than the real number. And following statistics will probably amaze you about why customer experience matters to the success of eCommerce business.
General customer experience statistics in eCommerce
According to PWC's research, 86% of customers are willing to pay more for a great customer experience.
Approximately 96% of customers agree that customer service is as important as brand loyalty (Microsoft)
73% of U.S. buyers say that customer experience is a very important factor in their purchasing decision. Even if they love the product or the brand, 59% will still walk away after several bad experiences and 17% after just one bad experience (PwC)
75% of online shoppers expect help within five minutes, have used comparison services for consumer goods, and trusted online reviews as much as personal recommendations (Mc Kinsey)
62% of customers say they share their bad experiences with others (Salesforce)
About 20% of consumers will complain publicly via social media when facing poor customer experience (New Voice Media)
A positive experience with a brand is more influential to 65% of US customers than great advertising. (PWC)
84% of companies that work to improve their customer experience report an increase in their revenue (Dimension Data)
Delivering a great customer experience can lower the cost of serving customers by up to 33% (Deloitte)
74% of consumers are at least somewhat likely to buy based on experiences alone (Forbes)
3 eCommerce customer experience trends in 2022
Omnichannel customer service
Omnichannel customer service will be one of the most crucial factors to deliver a positive customer experience in 2022. A report from PwC reported that the number of businesses investing in the omnichannel experience has jumped from 20% to more than 80%. As customers might reach out to your brands from multiple channels, they expect to receive a fast and consistent response across all platforms. Whether you are interacting with customers on social media, email, phone, or live chat on your website, you need to deliver a seamless customer experience.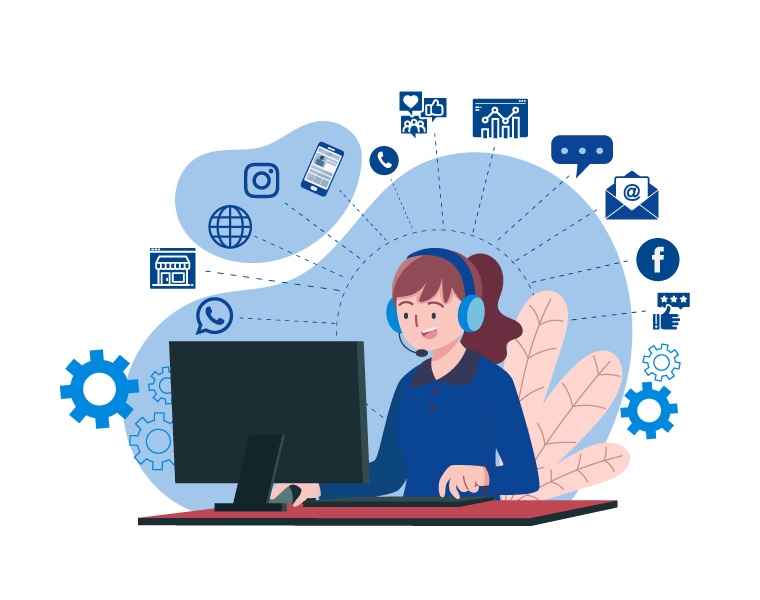 Mobile responsiveness
Many shoppers use their mobile devices to browse and purchase products online. According to Statista, it is estimated that more than three-quarters of online sales are coming from mobile commerce.
Customers today expect to get the information immediately, with the click of a mouse or the swipe of a tablet or smartphone. Thus, if your online store does not deliver a great mobile experience, you are likely to lose customers.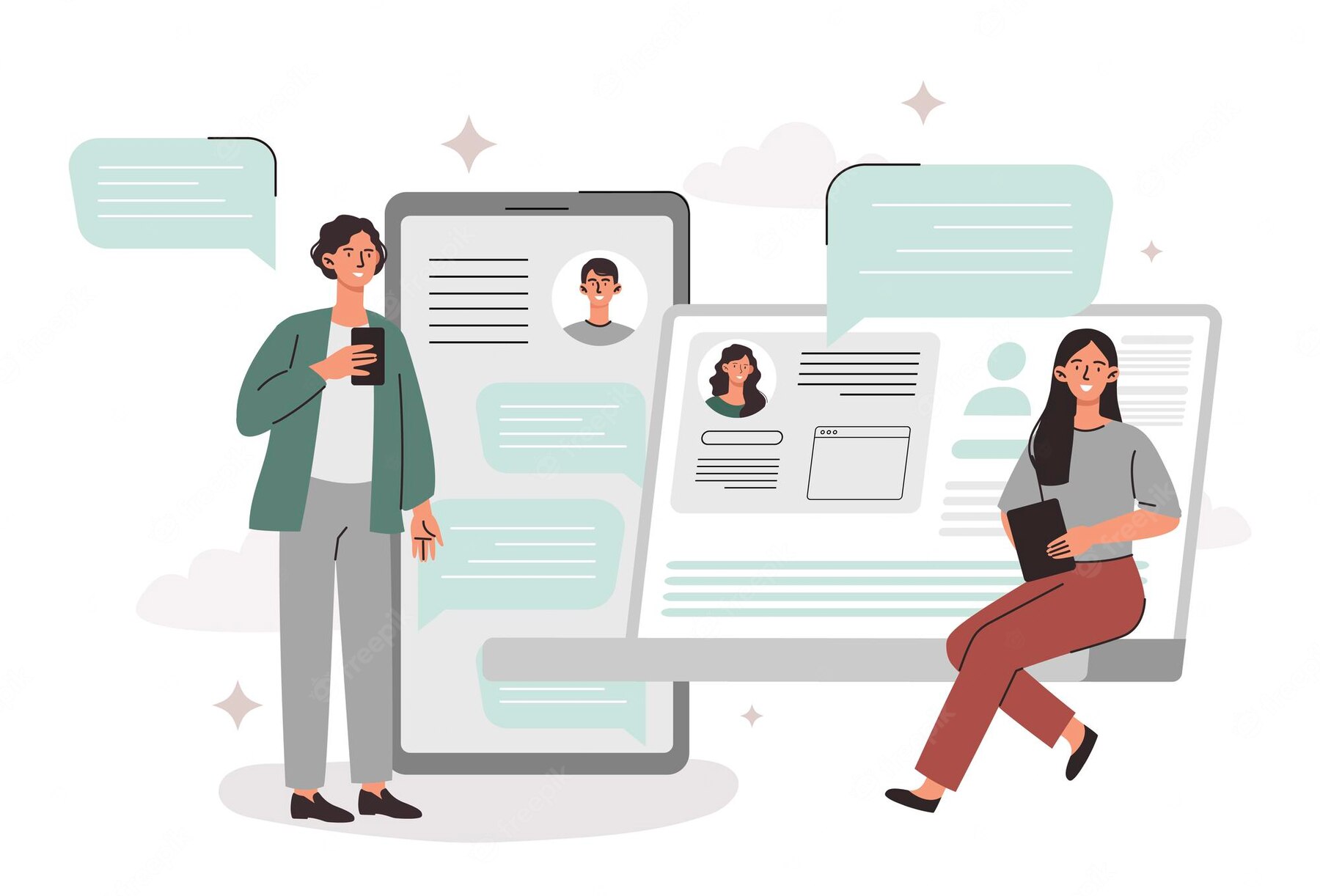 Hyper-personalized experience
Today's online customers expect their customer experience to be unique and designed for themselves. Accenture's report shows that 91% of consumers were more likely to buy from brands that recognize them, recall their names, and provide relevant offers and recommendations. By matching the right content at the right time to the right customer, you can boost higher sales and customer satisfaction.
5 eCommerce customer experience metrics you need to know
You may spend a lot of time and effort improving the eCommerce customer experience but how to know whether you work well or not? The simple question is just to measure it.
Using the right metrics will give you insightful data to ensure that you and your team provide the best possible customer experience. Below are the top 5 important metrics to monitor, measure, and improve customer experience for your eCommerce business.
Net Promoter Score
The Net Promoter Score (NPS) is a metric to measure customer loyalty and satisfaction. It is calculated by asking customers one question "On a scale of 0–10, how likely are you to recommend this product/service to friends or colleagues?".
It's pretty simple to calculate the net promoter score (NPS). You just need to minus the percentage of Detractors from the percentage of Promoters. For example, if 20% of respondents are Detractors, 20% are Passives and 60% are Promoters, your NPS score would be 60-20 = 40.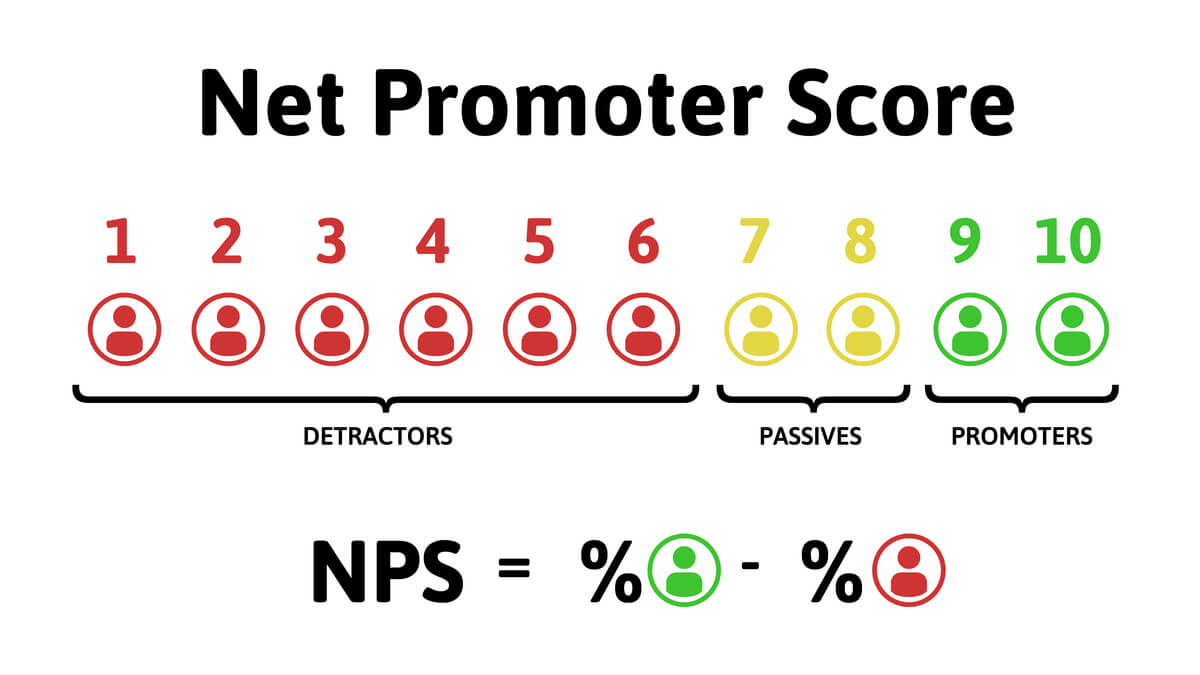 The higher the NPS score, the more satisfied your customers are with your brand. People tend to trust personal reviews and recommendations rather than advertisements. Therefore, you'll need a high NPS score so that your customers are happy and even recommend your brand to others.
Customer Satisfaction Score (CSAT)
As its name suggests, CSAT shows how much your customers are satisfied with your service. It is calculated based on the responses of the CSAT survey asking a simple question like
'How satisfied were you with the product/ service of Company X?'
1 – Very dissatisfied
2 – Dissatisfied
3 – Neutral
4 – Satisfied
5 – Very satisfied
If your surveys use numerical ratings, simply divide the positive responses (satisfied customers) by the total number of responses and multiply by 100 to get your Customer Satisfaction Score (CSAT)
Customer Retention Rate
The percentage of existing customers who remain customers after a certain period is referred to as the customer retention rate. Your customer retention rate can help you better understand what keeps customers coming back to your company and can also indicate opportunities to improve customer service.

To calculate your customer retention rate, subtract the number of customers you have at the end of the period by the number of new customers you acquired during that period. Then divide that figure by the number of customers you started with.
For instance, if you begin the month with 100 customers and 80 of them remain customers at the end of the month, your customer retention rate is 80%.
Customer Churn Rate
Customer churn rate informs you of the percentage of customers that stop using your product or service after a certain period of time.
Simply put, your customer churn rate is the inverse of your customer retention rate. For example, if your retention rate is 80%, your churn rate is 20%.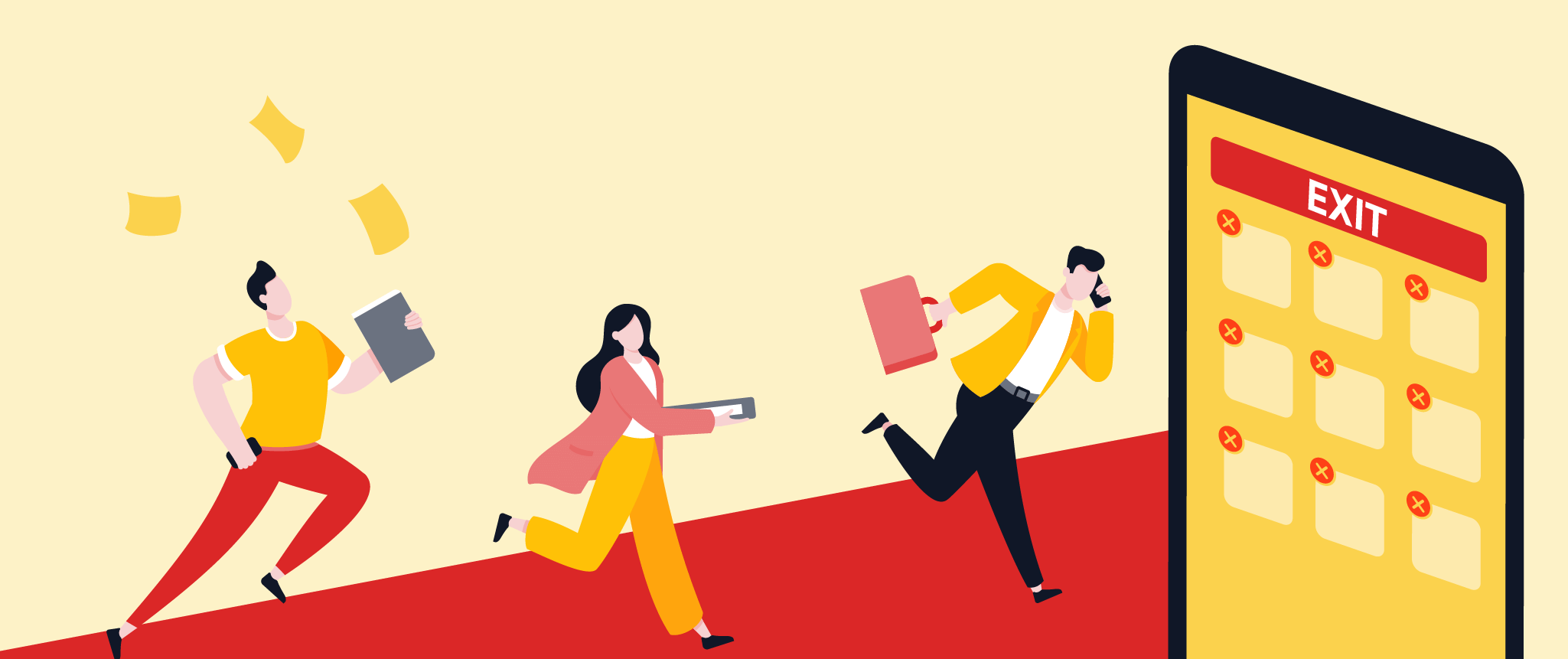 To calculate your churn rate, simply divide the number of customers who left your brand during a given time period by the total number of customers at the start of that same time period, and multiply the result by 100.
Customer Lifetime Value (CLV)
Customer Lifetime Value is the total revenue that you'd earn from a customer. If a customer has a positive experience with your company, they will continue to buy from you and contribute to your revenue.
On the contrary, when customers are unhappy, they'd just leave your business after one purchase or a couple of purchases. A high CLV indicates a consistent and positive customer experience, which results in customer loyalty, and vice versa.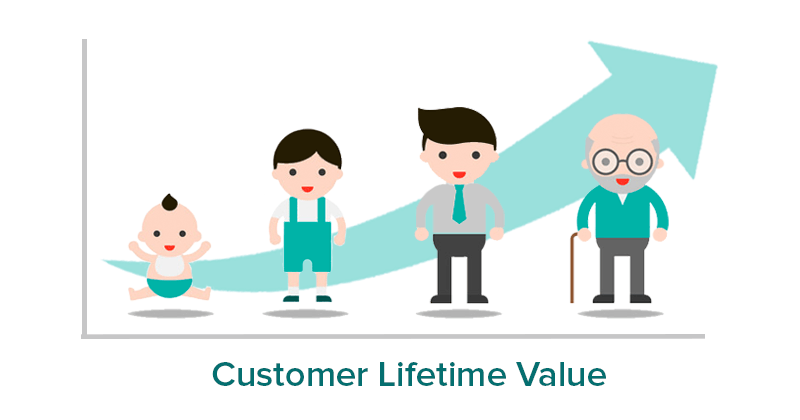 4 ways to improve eCommerce customer experience
Make your website mobile friendly
Providing a mobile-friendly website is no longer an option, it is now a must-have to retain customers and minimize the bounce rate. More and more consumers are connecting with brands and retailers across multiple channels on their mobile devices. According to Statista, smartphones received 71% of online retail traffic, compared to 27% for desktop computers.
As a result, it is crucial to provide a great mobile experience for a massive number of customers who shop and research products and brands on different mobile devices. Conversely, if customers receive a poor mobile experience, your brand can lose a lot of customers and revenue.
Make sure your website is mobile responsive and easy to use on various mobile screens. Or else, consider creating a mobile app to make sure customers have a seamless mobile shopping experience with your brand.
Provide a seamless checkout process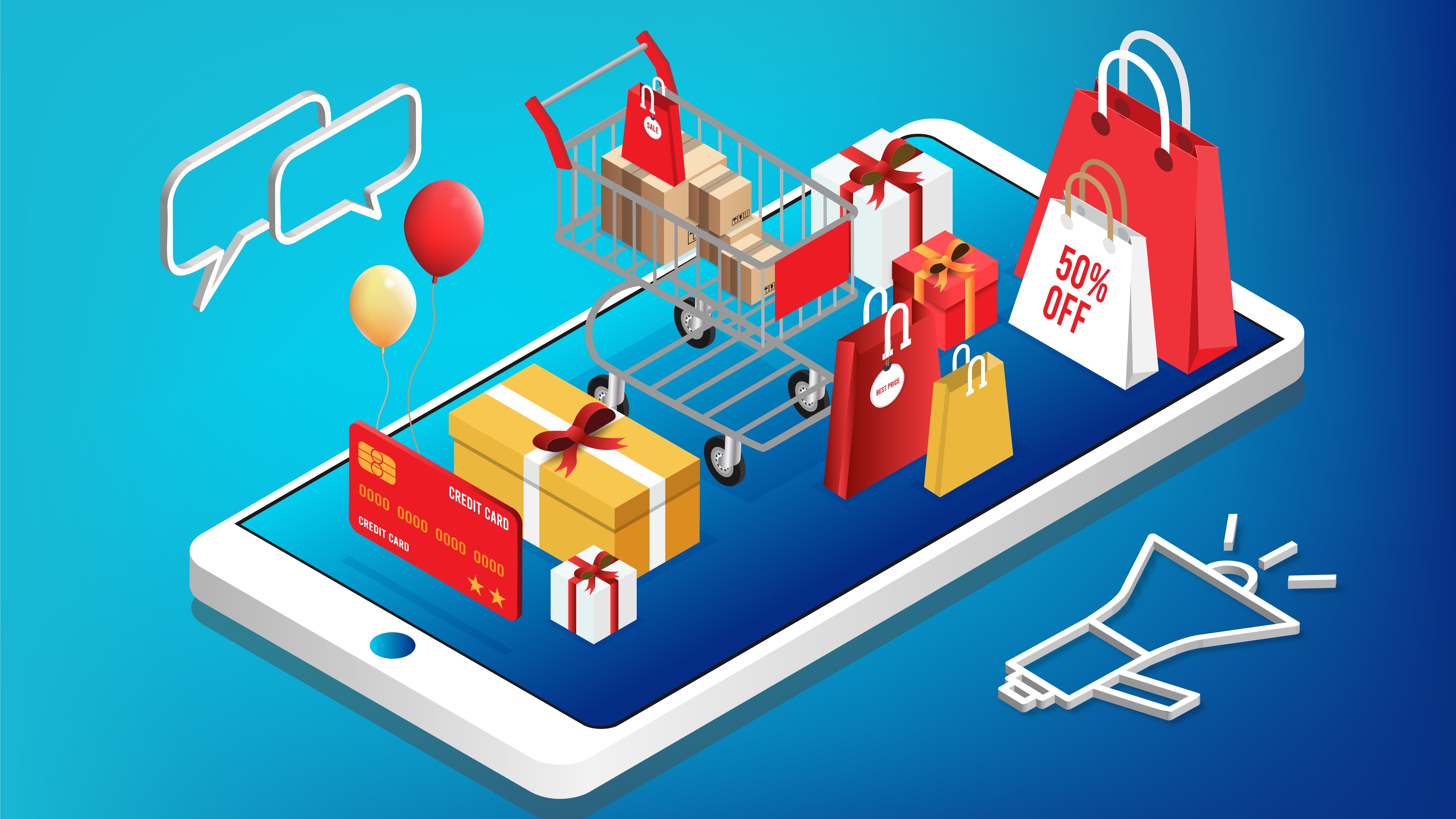 Fast checkout is a very effective way to speed up the customer's buying process and increase your conversion rate. If the checkout is excessively difficult to process, most people will become discouraged and abandon their shopping cart.
Make your customers jump through hoops to check out and buy everything in their shopping cart. Checkout should instead be quick and simple. You should encourage customers to create an account with your website so that all of their information is saved every time they make a purchase.
Personalize your customer's experience
Creating personalized customer experiences is an exciting and effective way to delight your online shoppers. This way, you can quickly satisfy your customers by giving them the feeling that their purchasing experience was tailored specifically for them.
If you want to win the battle for customers' "hearts and minds," you should collect customer data from all touchpoints and provide personalized support at every stage of the purchasing cycle. It prolongs from pre-sales support to post-sale support.
You can, for example, display related products on product pages or recommend items that similar customers purchased when they bought that product. Furthermore, you can use exit intent pop-ups, discounts, abandoned cart messages, and other methods to ensure that your customer experience game is on point.
Deliver omnichannel customer experience
Online shoppers rarely stick to a single channel. In fact, the majority of them use multiple channels throughout the customer journey.
Your brand should develop an omnichannel customer experience that gives customers a seamless and consistent experience across all channels. No matter where your customers are active, you need to present across multiple channels to increase both sales opportunities and brand awareness.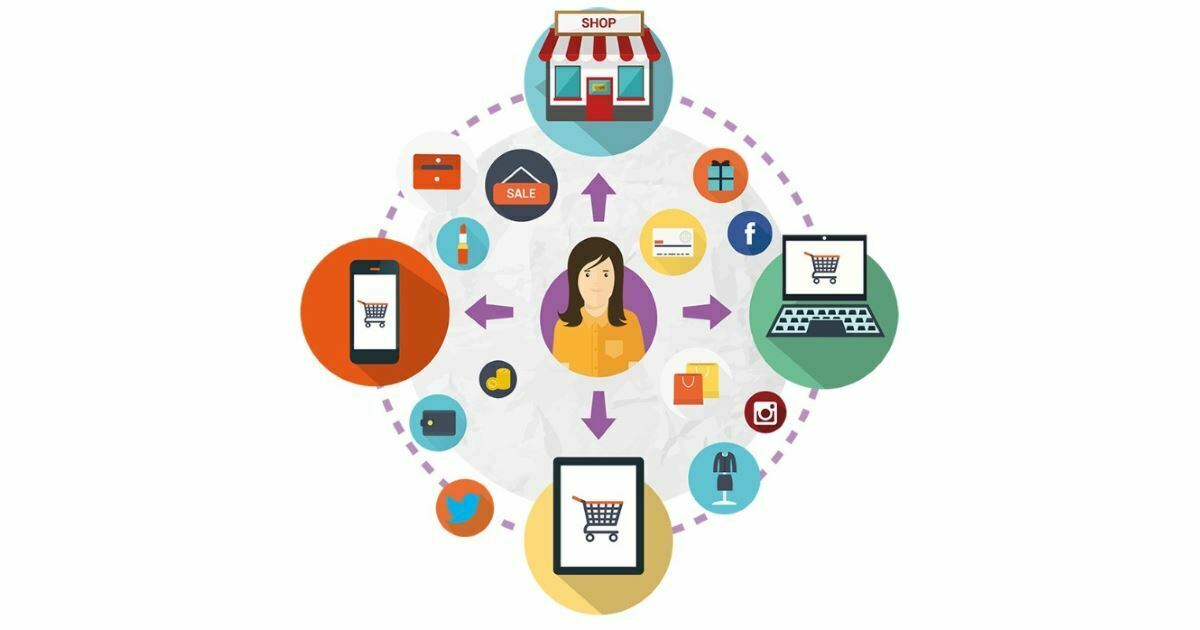 According to Social Media Today, 74% of consumers follow brands on social media, and 96% of those who follow brands interact with them. Do whatever people do on social media—publish helpful information, answer their comments, reward your most active customers—just remember to be dynamic and respond to online trends.
An omnichannel customer experience allows customers to make purchases across many digital channels without having to restart the process. Customers can even examine in-store availability of a product, purchase or reserve it, and pick it up from a local store location via omnichannel retail.
Offer proactive and responsive support
The fact is your customers will need help at various points along their shopping journey and you need to be ready to give it to them.
The best way to offer proactive and responsive support for your customers across multiple channels is using an omnichannel customer support tool. This way you can quickly respond to your customer's queries no matter where they reach out to you.
The customer support platform enables you to manage messages from different mediums in one place. No need to switch tabs, you can have all your customer information, chat history and order history displayed next to each message. With this useful data, it is easy to give your customers personalized support and recommendations.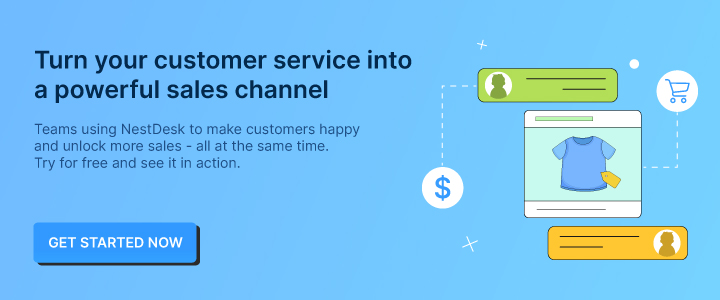 Make the most out of your eCommerce customer experience
With more and more consumers making their purchases online, it's no better time than now to retain them by improving the eCommerce experience. Delivering an online shopping experience is the secret recipe for the success of many leading businesses. And your brand can also follow it to grow and scale faster.
Improving your eCommerce customer experience is much easier with the support of an omnichannel customer service platform. Using NestDesk – an omnichannel customer support tool that can help you deliver a delightful customer experience and turn every customer message into a sales opportunity.
If you want to get more tailored tips to improve your eCommerce customer experience, don't hesitate to contact us. Our dedicated team is happy to assist!