42% of customers choose live chat as their preferred method of choice to contact brands. Due to the convenience and short wait times, live chat is more and more favored and results in the highest customer satisfaction compared to other customer service channels.
If you're looking for how to add a live chat to your Shopify store, you've come to the right place. In this post, we will guide you on how to do that with just 3 simple steps.
What is live chat?
Live chat software is a tool that enables customers to contact the brand in real-time via a chat portal.
You can easily recognize whether a brand uses the live chat software or not by looking for the chat widget embedded in the upper right corner of its website. If customers want to contact a brand via live chat, they simply click on that widget, and a chat window will open up. Every customer message will be fetched to the live chat dashboard where the agent responds to it.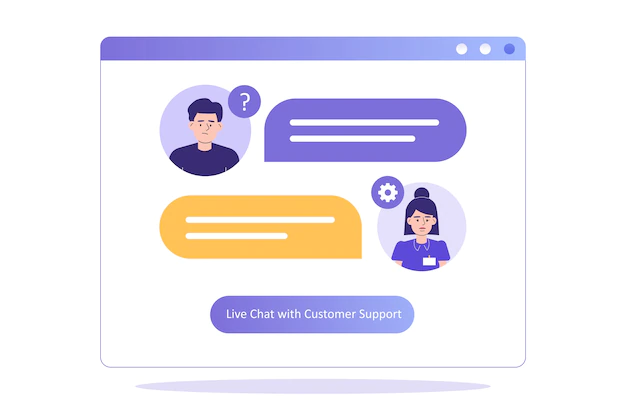 5 key benefits of live chat to your e-commerce store
Enhanced Customer Support and Satisfaction
With live chat, you can give your customers awesome support and make them super happy. They can talk to you in real-time and get quick answers to their questions or help with any issues they're facing. No more waiting for ages for an email response or getting stuck on hold on the phone.
Live chat is like having a friendly helper right there with them. When your customers feel supported and satisfied, they'll love shopping with you and keep coming back for more.
Reduced Cart Abandonment
When customers are shopping online, they may have questions or concerns that prevent them from making the final decision to buy. With live chat, customers can reach out to your store directly and get instant support.
This helps to address their concerns in real-time, boosting their confidence and increasing the chances that they will go ahead and complete their purchase.
Cost-Effective Customer Service
With live chat, you can save money and resources while providing top-notch support. You don't need fancy phone systems or dedicated phone lines. All you need is an internet connection and a chat software.
Plus, one customer support agent can handle multiple chats at the same time, making it super efficient.
And since customers get instant help, they're less likely to submit support tickets or request refunds, saving you even more time and money.
Personalized Customer Experience
With live chat, you can gather information about their preferences and interests, and use that knowledge to provide personalized recommendations. For example, if a customer mentions they love eco-friendly products, you can make sure your agents recommend those specific items to them in the future.
This personalized approach makes customers feel valued and understood, increasing their satisfaction and making them more likely to come back for more shopping.
Improved Brand Reputation and Customer Loyalty
When customers have a great experience with your live chat support, they are more likely to trust your brand and feel confident in doing business with you.
Satisfied customers tend to become loyal customers who keep coming back to your online store for their future purchases. They may even recommend your store to their friends and leave positive feedback about your brand, which further enhances your reputation.
Add live chat to your Shopify store in 2 simple steps
Step 1: Install NestDesk to your Shopify store
You can find NestDesk on the Shopify App Store simply by searching for it. However, to save you time, we have provided a direct link to the app that you can easily access with a single click.

Once you've added NestDesk to your Shopify store, all you need to do is click on the "Install App" option to continue.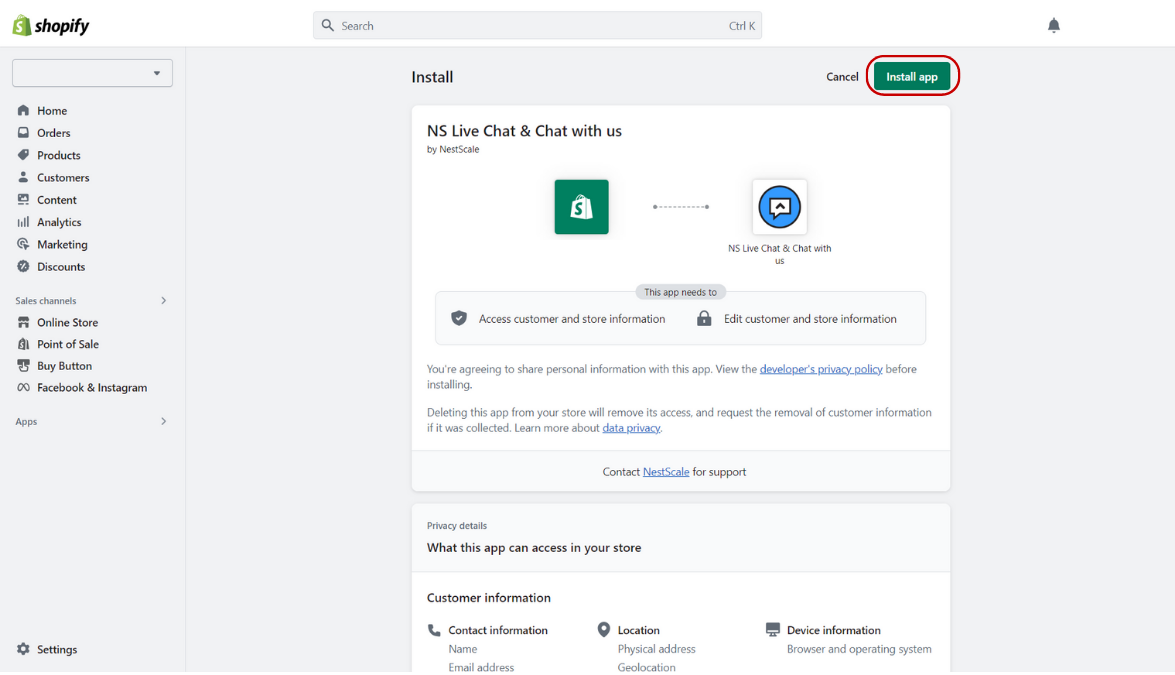 To proceed further, you can either sign up for a NestScale account or conveniently log in if you already possess one. 
Pro tip: Having a NestScale account offers a valuable advantage, as it grants you access to their wide range of applications, enabling smooth management of your ecommerce business.
Step 2: Set up your NestDesk account
Style your widget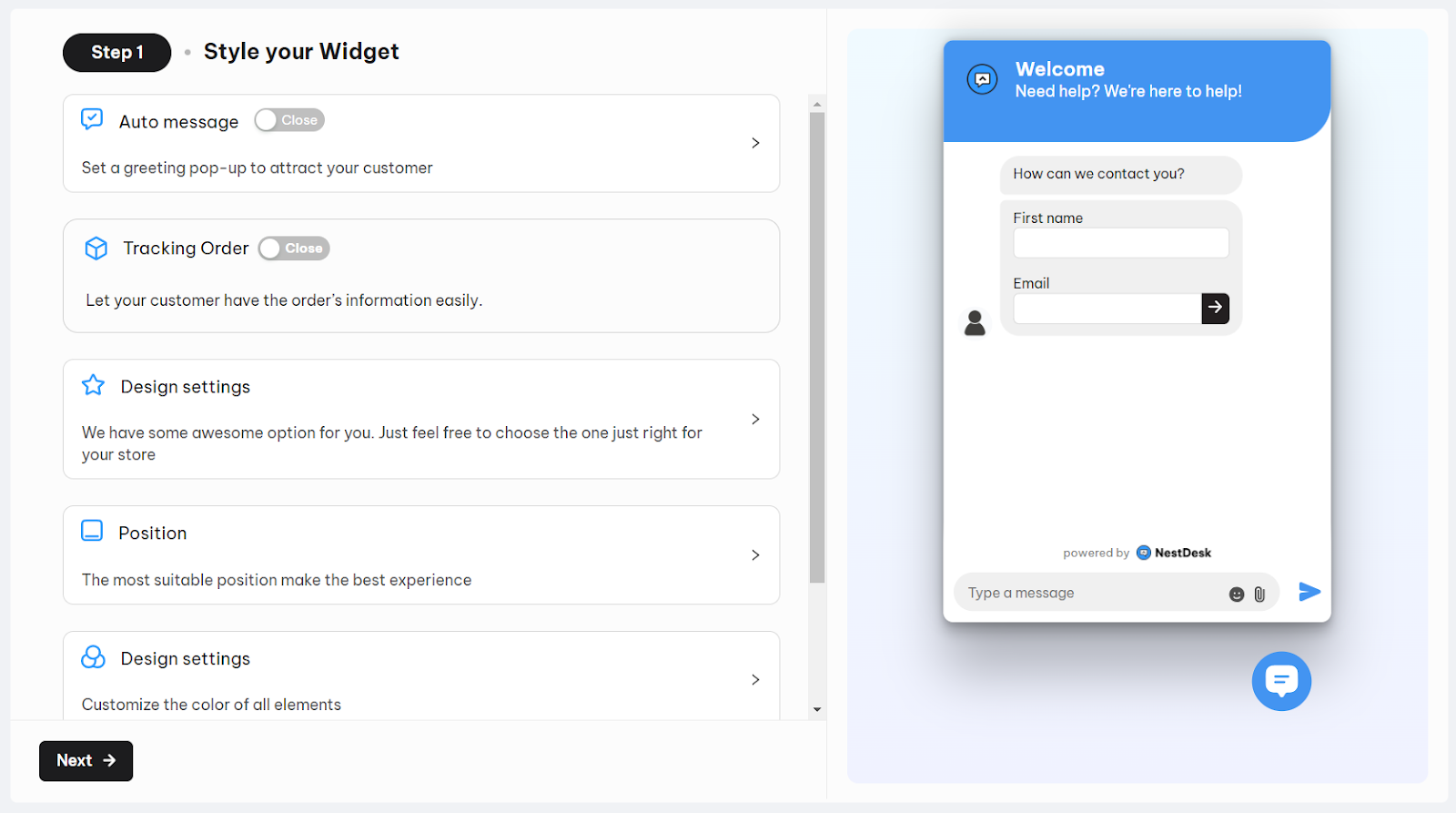 After logging in to your NestDesk account, the next step is to style your widget. This allows you to personalize the appearance of your live chat, and you also have the option to incorporate special features to enhance the customer experience. These features include:
Auto messages: enables pre-set messages to be sent to customers with similar questions
Order tracking: Allows customers to monitor the progress and location of their orders in real-time
Pre-chat surveys: Allow you to gather important information from customers before initiating a chat conversation
Enable live chat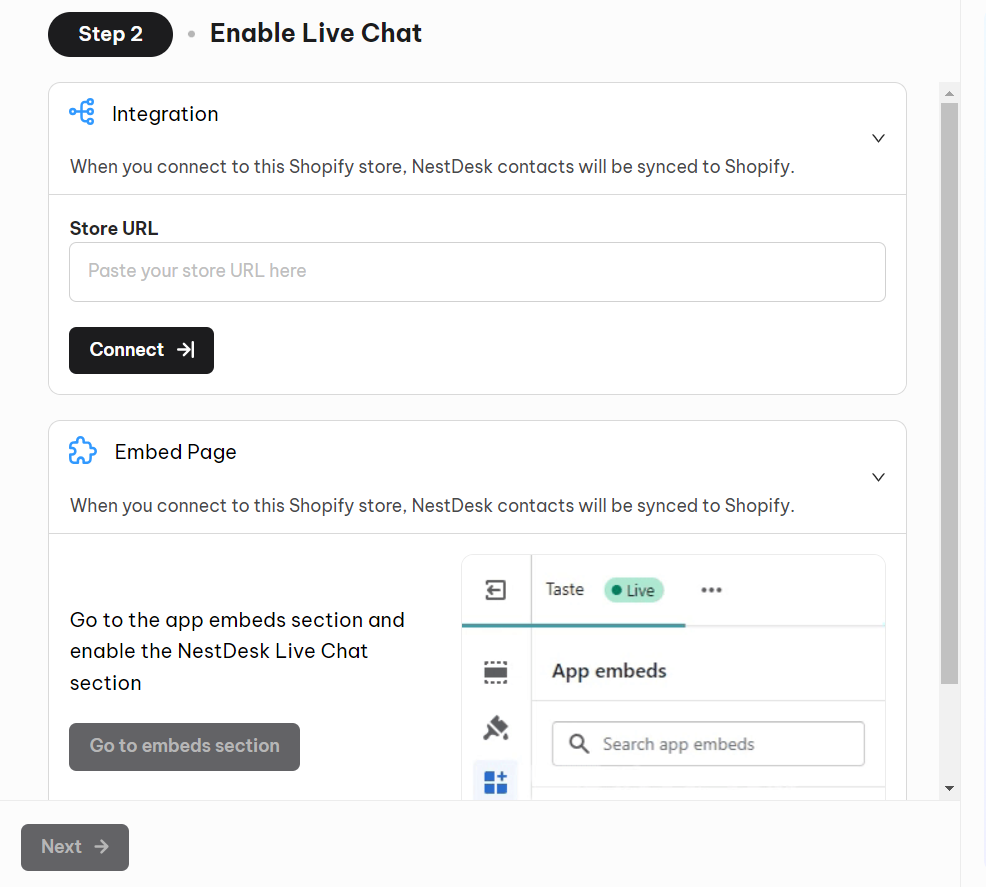 Once you've styled the widget, the next step is to enable live chat on your Shopify store.
Integrate NestDesk with your Shopify Store
If you haven't already integrated NestDesk, it's time to make that connection by pasting your store URL in the box. But if you've already taken care of this, feel free to skip ahead!
Enable NestDesk in the App Embed Section
Now that NestDesk is integrated, head over to the App Embed section, and with a simple click, enable NestDesk. That's it! You've successfully enabled live chat on your Shopify store.
Customize your chat profile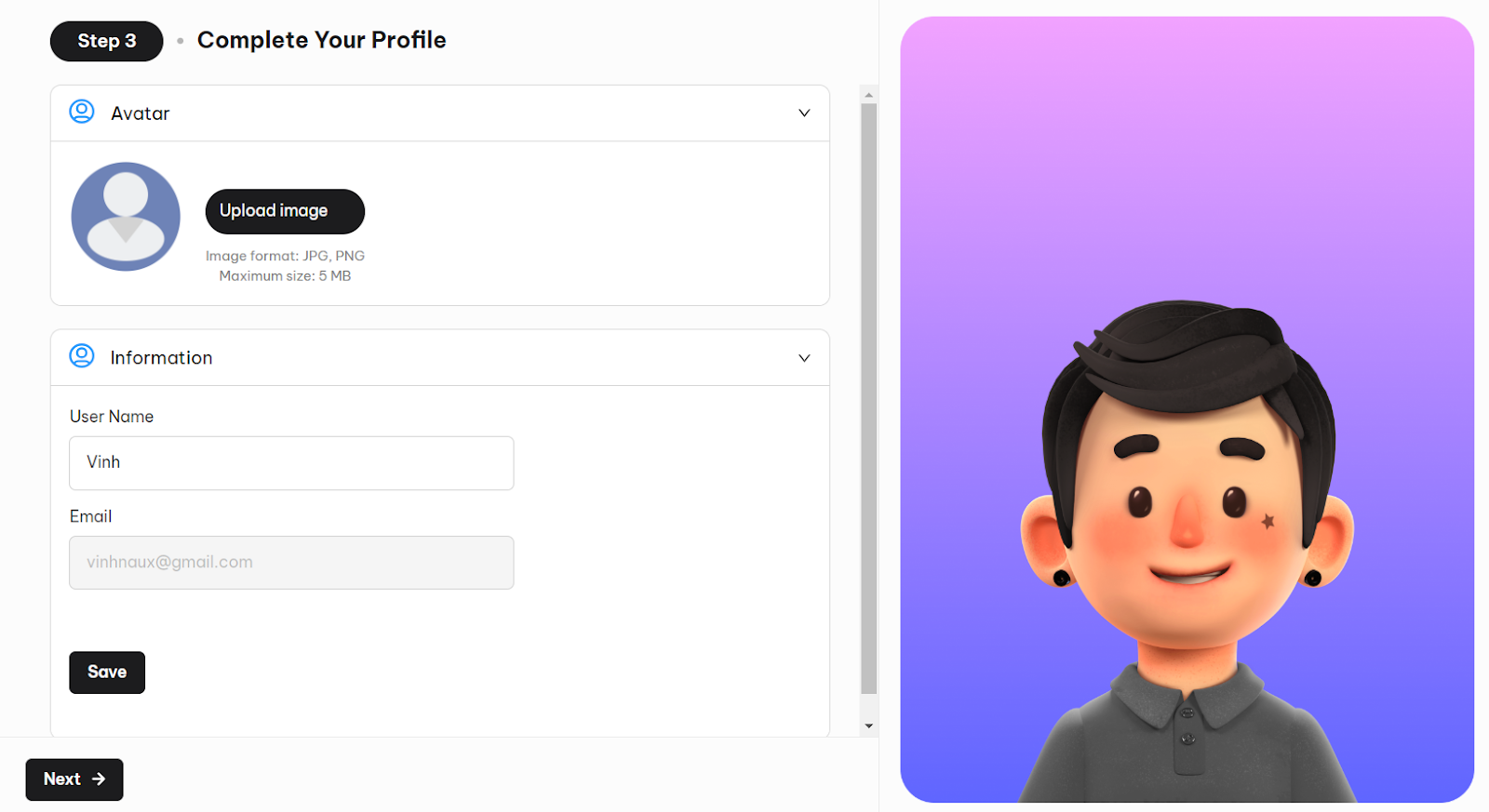 Once you have enabled live chat, the next step is to personalize your chat profile by uploading your avatar and creating your unique username. This allows you to add a personal touch and present yourself to customers in a friendly and professional manner.
Turn on notification

After customizing your chat profile, the final step is to ensure you stay updated and promptly respond to customer messages by enabling browser notifications.
This way, you'll receive alerts whenever a customer texts you, helping you provide timely assistance and excellent customer service.
Turn your live chat into a powerful sales channel
With the right approach, live chat can work wonders for your business. If you want to learn the best practices for maximizing live chat conversions, we've got you covered with an in-depth blog on the 5 best practices for live chat.
Don't miss out on this valuable resource that will help you unlock the true potential of your live chat and boost your sales. Check it out and start turning those chat conversations into satisfied customers and increased revenue.