In the dynamic world of e-commerce, the key to thriving lies in innovation and seamless customer experiences. That's why we're excited to announce the powerful partnership between NestScale and ReConvert, two dedicated companies united with a common goal. Together we strive to empower merchants and drive their online businesses to exceptional heights.
Meet NestScale
About NestScale
NestScale is an integrated software ecosystem that offers unparalleled power, speed, simplicity, and affordability. Our platform streamlines the entire process of attracting, converting, and retaining customers, empowering small and medium-sized e-commerce businesses to elevate sales and experience remarkable business expansion.
Products & services

NestAds – Winning TikTok ads made easy
NestAds is an exceptional advertisement management tool. With seamless integration into TikTok, NestAds empowers businesses to launch, analyze, and scale up ad campaigns within this platform in the most effective way.
By leveraging the capabilities of NestAds, businesses can tap into the expanding user base of TikTok, connecting with a wider demographic to optimize their ROAS and increase the rate of successful conversion.
NestDesk – Happier customers higher sales
Transform customer support with NestDesk as it unifies messages from Live Chat and Facebook Messenger into one inbox. This integration simplifies communication, enabling personalized responses and efficient customer engagement.
Utilizing this tool, businesses can boost satisfaction, raise conversions, and nurture loyalty – all in a single, user-friendly interface.
NestSend – All-in-one email marketing automation
Meet NestSend, the all-in-one email marketing automation solution crafted for boosting sales and cultivating long-lasting customer relationships.
NestSend streamlines the process of crafting impactful email campaigns, setting up automation flows, and designing captivating pop-ups, all within a unified platform for enhanced efficiency and time savings.
NestWidget – Social media aggregator that sells
Discover the game-changing power of NestWidget, your ultimate tool to skyrocket site engagement and supercharge sales through shoppableTikTok feeds. NestWidget elevates your online store by seamlessly integrating the vibrant energy of TikTok, delivering a compelling and dynamic experience to your customers.
Through NestWidget, you can display user-generated content that spotlights your brand or products, effectively captivating your audience's interest and establishing social proof.
Meet ReConvert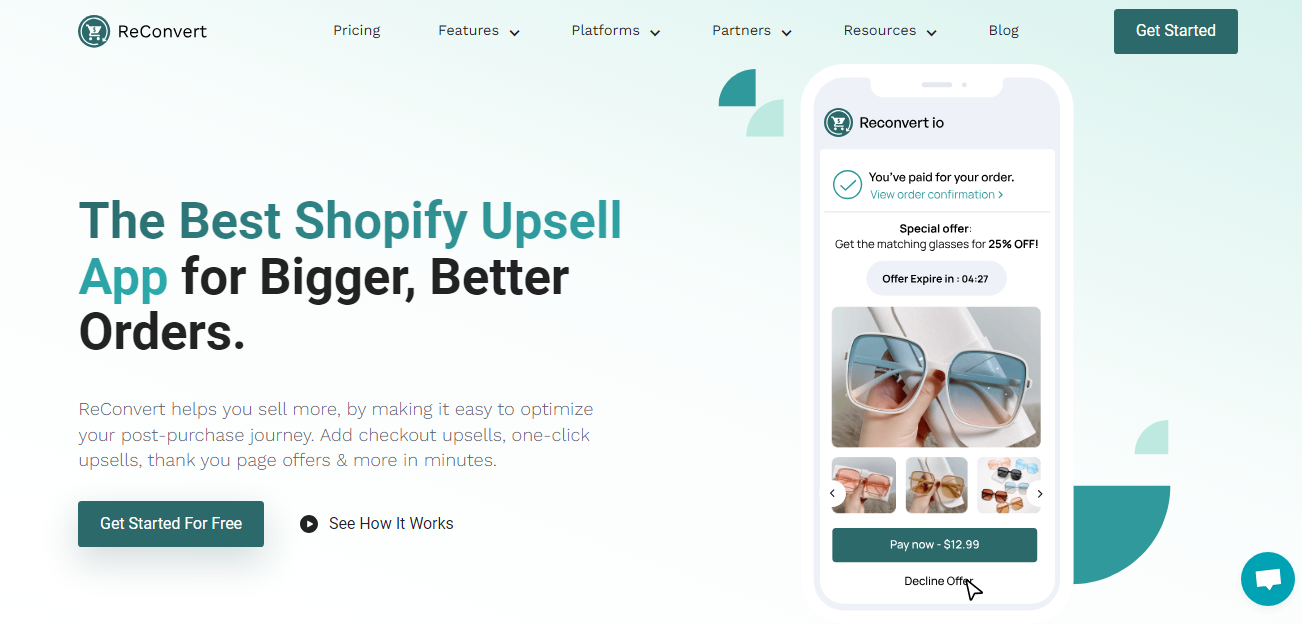 A glimpse into ReConvert
Meet ReConvert, a dedicated company committed to transforming the way businesses approach post-purchase experiences. With a profound understanding of e-commerce dynamics, ReConvert has developed an innovative app that empowers merchants to optimize their post-purchase journey like never before.
Through strategic upselling, personalized offers, and seamless integrations, ReConvert revolutionizes the way businesses engage with customers after the sale, fostering loyalty, and driving sustained growth.
With more than 5 years of experience building apps for Shopify, ReConvert has served 40K+ merchants, generated over 2.8 billion in revenue, and gained 3.4K+ 5-star customer reviews.

Product features
Upselling
Thank you page optimization
Post Purchase upsells
Checkout upsells
Various integrations
Merchant tools
Funnel builder
Automatically apply your store's theme & branding
Advanced customer segmentation
Insights & analytics

What to look forward to in this partnership?
By merging NestScale's potent software ecosystem with ReConvert's expertise in upselling, customers can attain undeniable advantages:
Optimized Upselling Opportunities
ReConvert's innovative upselling features combined with NestScale's customer acquisition strategies create a dynamic duo. Merchants can effortlessly present personalized upsell offers at the perfect moment, leading to higher order values and increased revenue.
Efficient Post-Purchase Conversion
ReConvert's expertise in the post-purchase phase complements NestScale's conversion-focused approach. This partnership streamlines the conversion process, transforming more first-time buyers into repeat customers, thereby boosting customer lifetime value.
Effortless Scaling
Whether a merchant is just starting out or experiencing rapid growth, the partnership's tools are adaptable. NestScale and ReConvert grow alongside businesses, ensuring increased demand and expanded operations are met equally efficiently.
Expecting potential partnership opportunities
As the digital marketplace continues to evolve, NestScale and ReConvert collaboration is positioned to be a game-changer for merchants of all sizes. Whether you're a small business or a medium-sized e-commerce powerhouse, this partnership equips you with the tools to not only survive but thrive in the competitive landscape.
The possibilities are boundless, and it's partnerships like these that underscore the limitless potential of innovation. So NestScale is more than welcome to embrace new collaborations that combine strength and redefine success for merchants of all sizes. Stay tuned to discover more partnerships from NestScale!