We are delighted to announce a fascinating partnership between NestScale, a robust integrated software ecosystem, and NexusMedia, a dynamic IT company and provider of applications. Through the merger of our expertise and resources, our goal is to enable e-commerce enterprises to reach unprecedented levels of achievement.
Meet NestScale
About NestScale
NestScale is a software ecosystem that combines speed, simplicity, and cost-effectiveness. Our primary focus is to streamline the customer journey for e-commerce businesses, making it easier to attract, convert, and retain customers. By doing so, we help you drive sales and facilitate substantial growth.
Products & services

NestAds – Winning TikTok ads made easy
NestAds is an exceptional ad management software that seamlessly integrates with TikTok. With NestAds, businesses can efficiently launch, analyze, and expand their TikTok ad campaigns.
By leveraging the capabilities of NestAds, you can tap into the increasing user base of TikTok, allowing you to connect and interact with a broader audience. This will help you optimize your ad spend and enhance conversion rates, ultimately maximizing your return on investment.
NestDesk – Happier customers higher sales
NestDesk offers a game-changing solution for customer support. It revolutionizes the process by centralizing customer messages from Live Chat, Facebook Messenger, and soon WhatsApp, into a single inbox. This seamless integration streamlines communication, enabling personalized responses and ensuring efficient customer engagement.
With our robust tool, you have the ability to enhance customer satisfaction, drive conversions, and foster long-term loyalty, all within a convenient and unified interface.
NestSend – All-in-one email marketing automation
Meet NestSend, the comprehensive solution for email marketing automation tailored to enhance sales and nurture enduring customer connections.
NestSend simplifies the process of creating impactful email campaigns, automation flows, and captivating pop-ups like never before. All the necessary tools and features are conveniently accessible in a single platform, allowing you to save valuable time and effort.
NestWidget – Social media aggregator that sells
Experience the ultimate solution for enhancing website engagement and boosting store sales with NestWidget. Our application allows you to make shoppable TikTok feeds, bringing the vibrant and thrilling TikTok universe directly to your website. This creates an immersive and dynamic experience for your visitors.
Moreover, NestWidget empowers you to showcase user-generated content that highlights your products or brand. This captivates your audience and plays a crucial role in establishing social proof.
Meet NexusMedia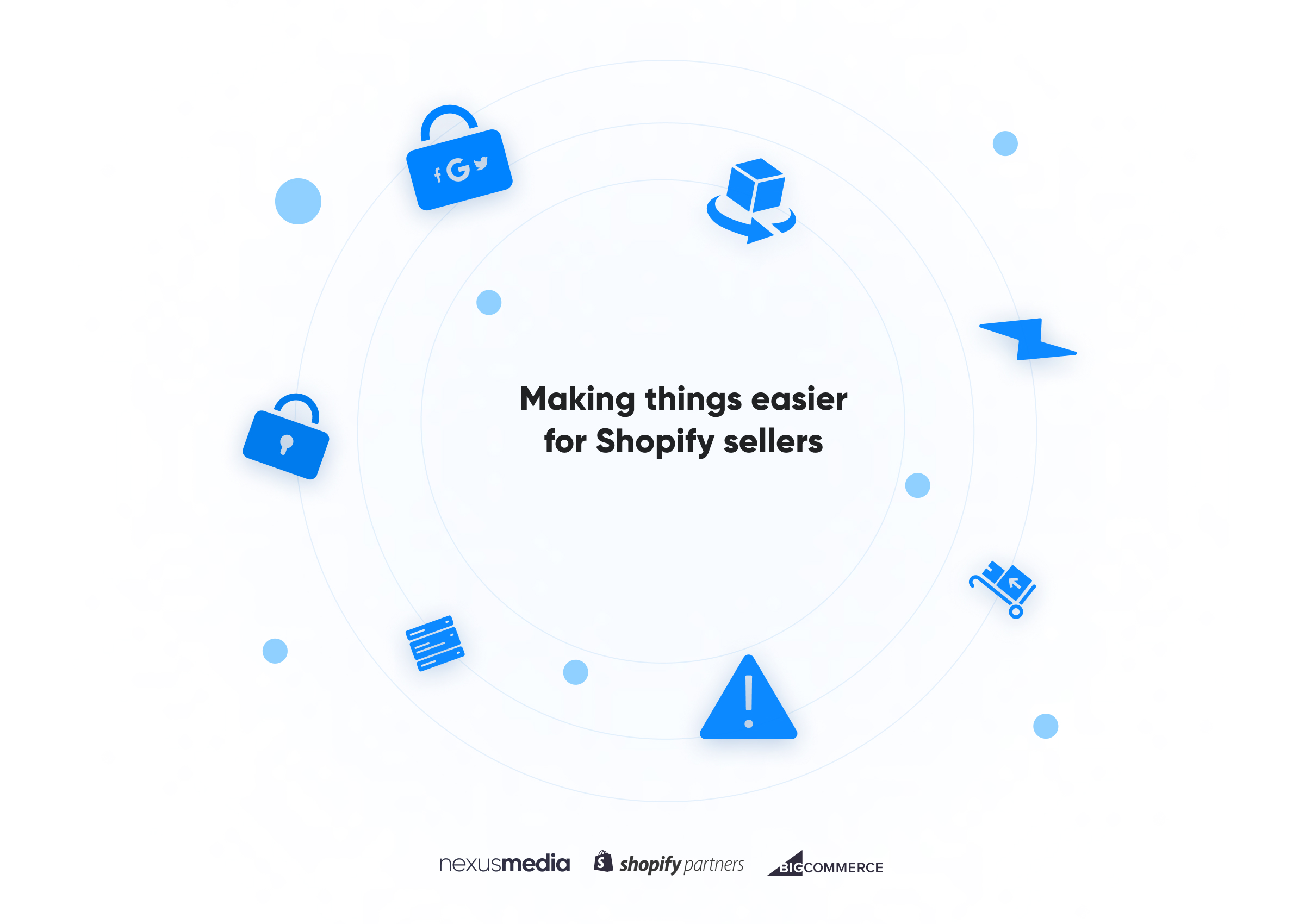 About NexusMedia
NexusMedia is a skilled team dedicated to developing effective and user-friendly Shopify apps. Their primary objective is to offer a diverse range of high-quality apps that increase merchant sales and optimize overall business efficiency.
NexusMedia takes pride in providing 24/7 support and offers assistance or integration of their apps to align with your store.
With over a decade of experience in building Shopify Apps, the NexusMedia team serves a global community of over 38,000 merchants. They boast an impressive portfolio of more than 20 apps, with an outstanding average rating of 4.8 out of 5.
Products & services
EasyLockdown ‑ Wholesale Locks
EasyLockdown is an access management tool designed for Shopify stores. This app offers flexibility by allowing you to restrict access to various parts of your store, such as pages, products, collections, blogs, and even the entire checkout process.
You can customize access based on specific customer criteria like their orders, spending, or other customer information. With the "Login to see price" feature, you can hide prices from the public. You also have the option to lock specific products or exclude them using tags.
By using EasyLockdown, you have full control and peace of mind over your store's security.
EasyTabs ‑ Product Tabs
With this app, you can divide product details, specifications, and shipping information into distinct tabs that are already defined. Additionally, the app complies with WCAG 2.0 / Section 508 standards, ensuring that your customers have an accessible product page.
Easy:Stock Product Labels
Shopify app Easy Stock generates attention-grabbing titles and stock bars that effectively alert shoppers about limited stock availability for an item. Utilizing this app, you can showcase badges, stock bars, emojis, and stock counters on your products, making them more noticeable.
This allows you to present engaging and easy-to-read messages to your customers, such as "Only 1 left," "Low stock," or "X left in stock." Moreover, the app offers a customizable UI with various colors and shapes, enabling you to tailor its appearance to align with your store design.
Kava Sections: Page Builder
Shopify's Page Builder Kava Sections – is a powerful tool that allows you to enhance your store pages with stunning and expertly designed sections, all without requiring any coding knowledge.
With Kava Sections, you have the ability to effortlessly incorporate interface elements into any theme page. This enables you to make your design truly unique and stand out from competitors, while also showcasing your top-selling products, team members, partners, and more. Each section provided by Kava Sections is specifically designed with marketing in mind. Therefore, you'll have full control to customize them to perfectly align with your store's overall UI.
What to look forwards to in this partnership?
By merging the capabilities of NestScale's software ecosystem and NexusMedia's expertise in Shopify apps and e-commerce, customers can reap undeniable advantages:
Accessing a comprehensive suite of sales solutions
Benefit from a wide range of sales solutions by leveraging the library of over 25 apps from both companies. Find the perfect match to skyrocket your revenue.
Creating appealing and high-converting store pages
Utilize the powerful analytics platform of NestScale in combination with NexusMedia's UI/UX enhancements. This allows businesses to deliver a customized and engaging shopping experience tailored to their target audience.
Enhancing user experience
Businesses can not only create visually appealing and user-friendly interfaces but also ensure seamless online shopping experiences for their customers. This positive user experience translates to higher customer satisfaction, increased engagement, and improved conversion rates.
Delivering exceptional service
With a comprehensive understanding of customer needs, businesses can streamline the buying process, enhance customer retention, and maximize conversions.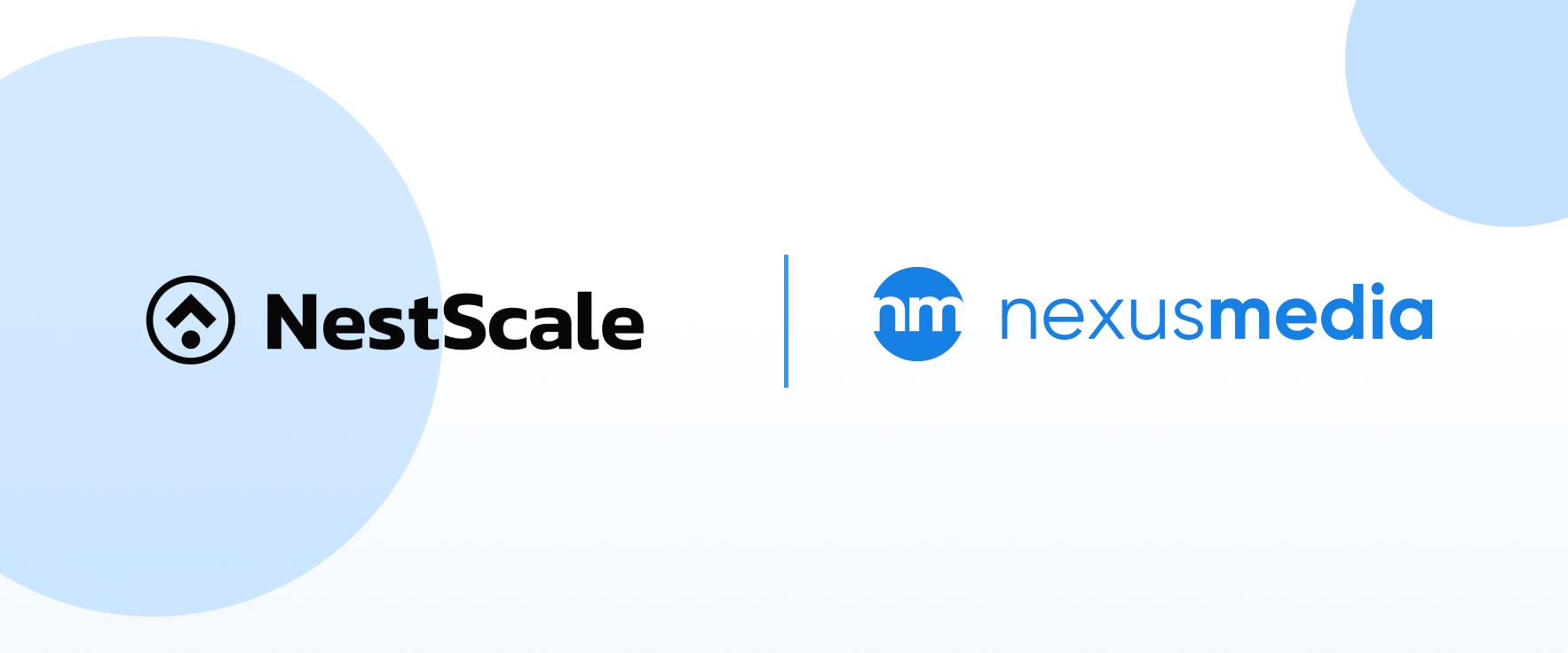 New partnership programs are awaited
NestScale is always committed to continuous innovation and growth. Therefore, we see this partnership as a stepping stone to many more fruitful collaborations in the future. By joining forces with other excellent companies in the e-commerce industry, we can unlock new opportunities and create even greater value for our customers.
We are excited about the potential of forging new partnerships that will further enhance our offerings and deliver even more tailored solutions to our customers. So we invite you to stay connected with NestScale. We're about to announce new partnerships and unveil groundbreaking solutions that will benefit you, our valued customers!