We are excited to announce a strategic partnership between NestScale and Cirkle Studio, which marks a significant milestone in our journey to provide comprehensive and cutting-edge solutions to our clients.
With NestScale being an innovative software company and Cirkle Studio being a renowned digital agency, we believe this collaboration will deliver effective and comprehensive solutions for e-commerce businesses worldwide.
Meet NestScale
About NestScale
NestScale is a software ecosystem that's incredibly powerful, yet fast, simple, and cost-effective. We streamline attracting, converting, and retaining customers. From that, SME businesses are able to increase sales and achieve substantial business growth.
Products & services

NestAds – Winning TikTok ads made easy
NestAds is a top-notch ad management software that seamlessly integrates with TikTok. Our app enables you to effectively launch, analyze and scale up ad campaigns on this dynamic platform.
Harnessing the power of NestAds, you can take advantage of TikTok's growing user base, reaching and engaging with a broader audience. This will further lead to your maximized return on ad spend and boosted conversions.
NestDesk – Happier customers higher sales
Revolutionize customer support with NestDesk by centralizing all customer messages from Live Chat, Facebook Messenger, and WhatsApp (coming soon) into a single inbox. This integration streamlines communication, allowing businesses to deliver personalized responses and engage with customers more efficiently.
Moreover, by leveraging this powerful tool, you can enhance customer satisfaction, increase conversions, and foster long-term customer loyalty, all within a unified and simple interface.
NestSend – All-in-one email marketing automation
Meet NestSend, the one-stop email marketing automation solution designed to drive sales and foster long-lasting customer relationships.
With NestSend, creating high-converting email campaigns, automation flows, and engaging pop-ups is simpler than ever, all in one place to save time and effort.
NestWidget – Social media aggregator that sells
NestWidget is the ultimate solution to boost site engagement and drive store sales with shoppable TikTok feeds. The app enables you to bring the vibrance and excitement of TikTok directly to your website, creating an immersive and dynamic experience for your visitors.
With NestWidget, not only can you showcase user-generated content featuring your products or brand but also capture the attention of your audience and build social proof.
Meet Cirkle Studio

About Cirkle Studio
Cirkle Studio is a full-service digital agency with a team including over 70 highly skilled designers, developers, and Shopify experts. In today's dynamic world, establishing a robust online presence is vital. That is why Cirkle Studio can be your trusted partner in achieving this goal.
Whether you aspire to have an amazing website, a compelling mobile app, or a fully functional Shopify store, Cirkle Studio has the expertise to bring your vision to life. Their creative solutions are designed to make your business truly stand out amidst the competition.
After 10 years of adventure, Cirkle Studio has completed more than 2700 projects, bringing satisfaction to 400+ customers.

Products & services
Cirkle Studio is well-equipped to meet the demands of an ever-changing digital landscape. They provide a wide range of services including business, web as well as app design and development. Other than that, the company also offers testing, consultancy, and marketing solutions for clients. Let's take a look at the diversity of Cirkle Studio's services:
E-commerce
Shopify Development
Woo-Commerce Development
BigCommerce Development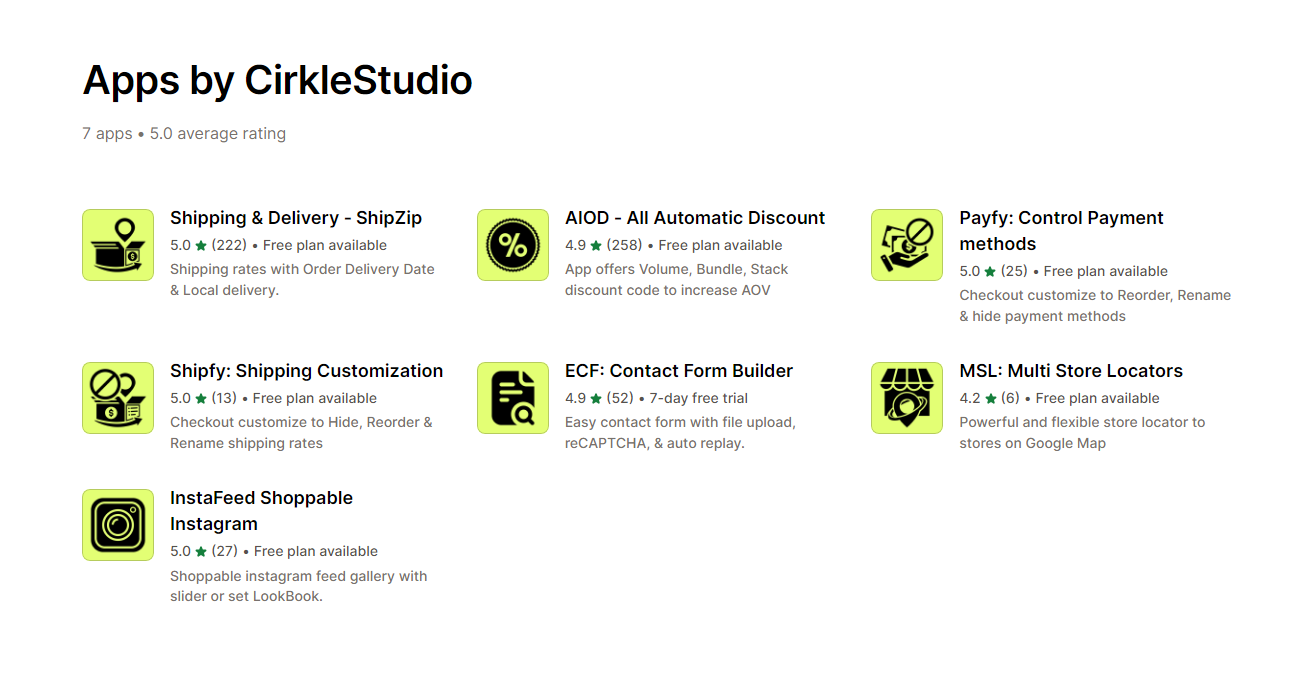 CMS
WordPress Development
HubSpot Development
WebFlow Development
Website
FullStack Development
LAMP Development
MEAN Development
MERN Development
CorePHP website
API Development
Website design
HTML Development
Custom website design
Responsive website design
Website redesign
Mobile apps
React Native
Flutter
Android
IOS
And so much more!
What to look forward to in this partnership?
NestScale and Cirkle Studio together will offer a holistic suite of services to address the diverse needs of businesses that seek to establish a compelling online presence, enhance customer engagement, and drive sustainable growth. Thus, the partnership brings significant advantages including:
Gaining access to inclusive digital solutions
Our combined expertise will enable us to deliver end-to-end solutions that encompass e-commerce, CMS, website development, website design, and mobile app development. Specifically, this suite of tools enables you to streamline their digital marketing efforts, enhance customer engagement, and maximize their reach across various channels.
Leverage TikTok marketing
NestScale's TikTok ad management software (NestAds) and TikTok feed (NestWidget) allow businesses to tap into the immense potential of TikTok as a marketing platform. Clients then can leverage Cirkle Studio's design and development expertise to create compelling and impactful pages to showcase their products and ads.
This strategic combination helps businesses effectively reach and engage their target audience on one of the fastest-growing social media platforms while driving traffic to their sites.
Creating visually appealing interfaces
Cirkle Studio's expertise in business, web, and app design, combined with NestScale's software solutions will empower clients to create stunning websites, captivating mobile apps, and compelling digital experiences. As a result, these user-friendly interfaces blend aesthetics with functionality that will drive customer engagement and satisfaction.
Boosting business growth and expansion
Both NestScale and Cirkle Studio are committed to helping businesses achieve their growth objectives. By combining our expertise, clients benefit from tailored solutions that increase sales, drive customer acquisition and retention, and unlock new opportunities for expansion.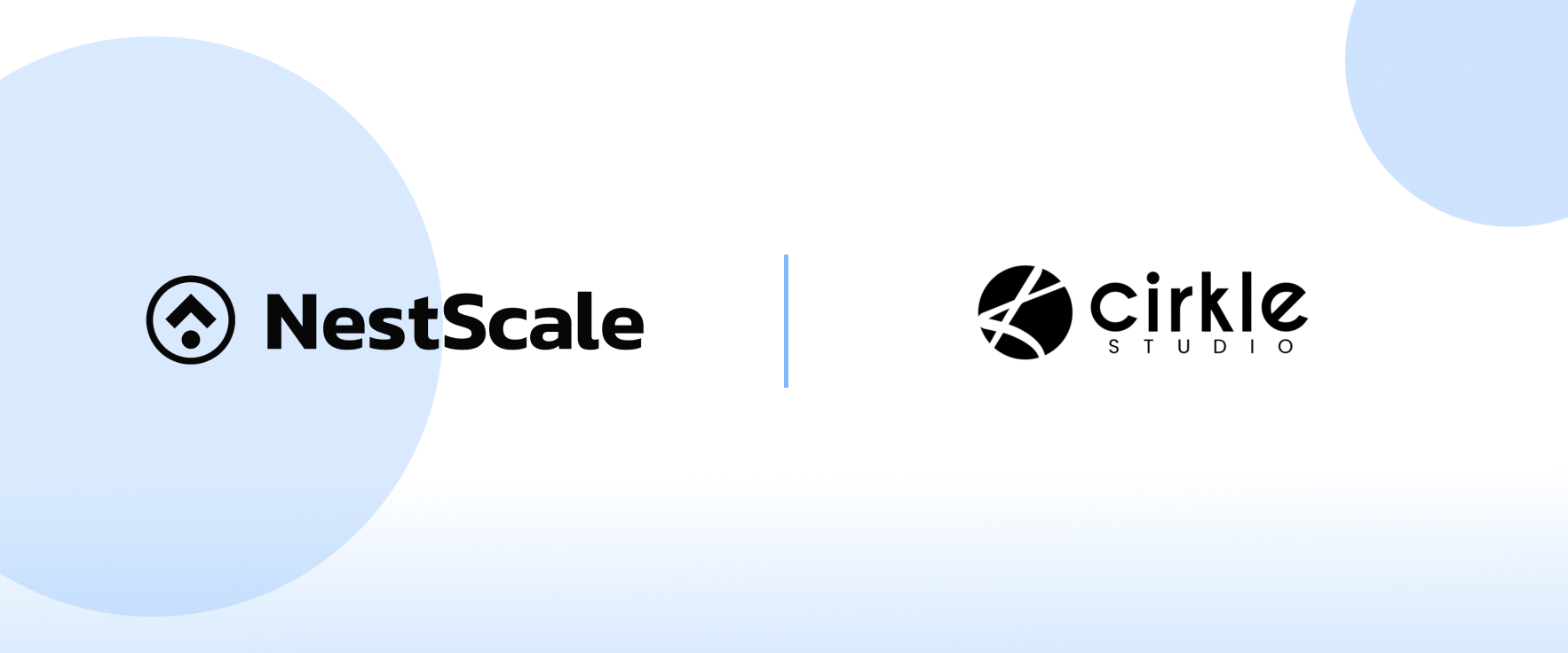 Promising partnership programs lie ahead
The partnership between NestScale and Cirkle Studio brings an opportunity for businesses to expand their potential, harness the power of digital marketing, and unlock new avenues for success. Besides, with our combined expertise and a shared dedication to customer success, we invite businesses to embark on this transformative journey with NestScale and Cirkle Studio.
As for NestScale, we are open to any chance of collaboration to mark a new milestone in the e-commerce industry. Meanwhile, stay tuned for more updates. We prepare to unveil exciting partnerships which promise to revolutionize the technology landscape and empower businesses to reach new heights.