eCommerce is growing at an unprecedented speed with an increasing number of online shoppers. As customer behavior has changed, their expectations of customer service keep evolving and more demanding than ever before.
In a fast-paced industry like eCommerce, competition is extremely fierce. As a result, if your brand does not adapt to current eCommerce customer service trends, you will lose customers to competitors.
So how can your brand cut through the noise and maintain excellent virtual care for your customers? In this post, we've compiled the top 5 latest eCommerce customer service trends that you should not miss out on in 2022.
What is eCommerce customer service?
eCommerce customer service is the act of supporting online shoppers throughout the customer journey. Your customer service team is responsible for providing an enjoyable and hassle-free experience to customers from the moment they discover, make a purchase, use the product, and even after that.
Online shopping differs from in-store buying in many aspects, but all customers expect a quick and easy way to get assistance from brands. Today's online shoppers have more than one channel of choice to interact with brands whenever they need help. It can be live chat on a website, messages via social media, phone calls or emails.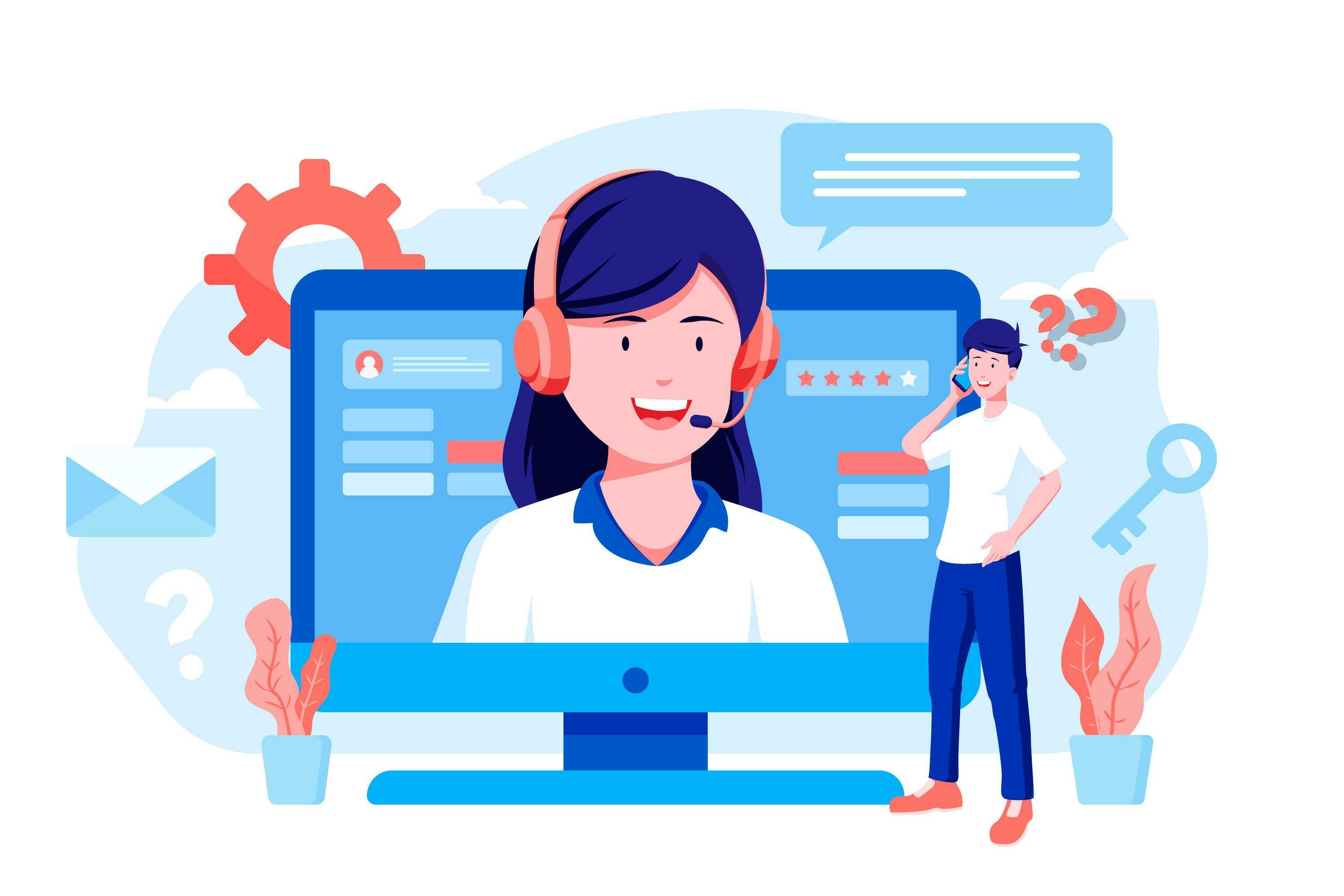 Why does eCommerce customer service matter?
When you go to a brick-and-mortar store, you can talk to the salespersons directly and thus they can help you make informed decisions. Unlike shopping in a physical store, online shoppers can not talk to the salespersons in person or contact the customer care representative face to face. This is exactly when eCommerce customer service comes in handy.
Stand out from your competitors
People nowadays prefer to buy fewer things and crave more experiences. As a result, there has been a shift away from selling products and toward selling services around products, particularly in the retail and e-commerce sectors.
Providing excellent customer service becomes a good way to make your brand stand out from the competitors. Because the eCommerce market is massive, and numerous businesses offer the same products and services. If done well, customer service can become a competitive advantage for your brand.
Engage and retain your customers
Through customer service, you can build long-term relationships with your customers and encourage them to keep coming back. A customer who has a satisfying interaction with customer service is likely to return to that brand and may spread a positive word to other people and vice versa.
Top 5 eCommerce customer service trends in 2022
1. Hyper-personalized customer service experience
Personalization plays an important role in delivering a great customer service experience. It refers to delivering customized services that cater to the exact needs and wants of the customer. As the customers receive tailor-made solutions to their problems, it leaves them with a sense of satisfaction and feels more connected with the brand.
If your brand wants to craft personal customer service experiences, it is essential to collect customer data from all touchpoints and provide personalized engagement to customers. You can make your customers feel special by greeting them using their names, and giving them customized recommendations based on their interests.
However, it is only possible when you get all the customer information needed on hand. Using a customer support platform like NestDesk, you can easily view customer profiles next to each message, with no need to switch between multiple tabs.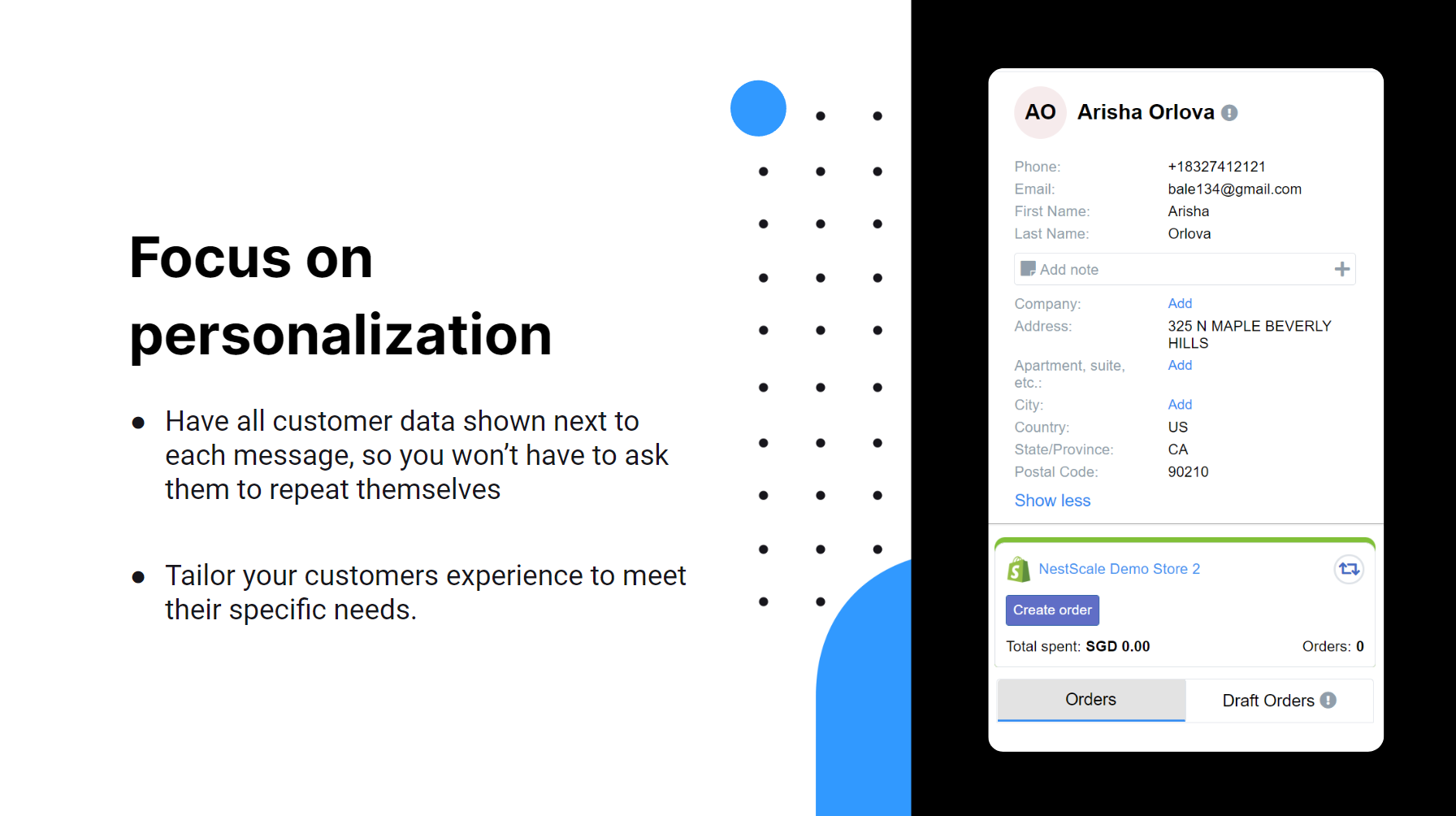 It gives you a holistic view of all customer basic information, order history, previous chat conversations, and even notes about that customer. This way, you will have the necessary context at hand and be ready to elevate customer engagement with unique personalization.
2. Omnichannel support
Did you know that 90% of customers prefer omnichannel experience and want to communicate with brands via multiple channels?
By providing eCommerce customer services across all digital channels, brands make it easier for customers to reach out for help when they need it. This also enables every customer service interaction to be more accessible, efficient, and satisfying. So don't hesitate to broaden the customer service to more channels like live chat, email, phone calls, SMS, and messages on social media.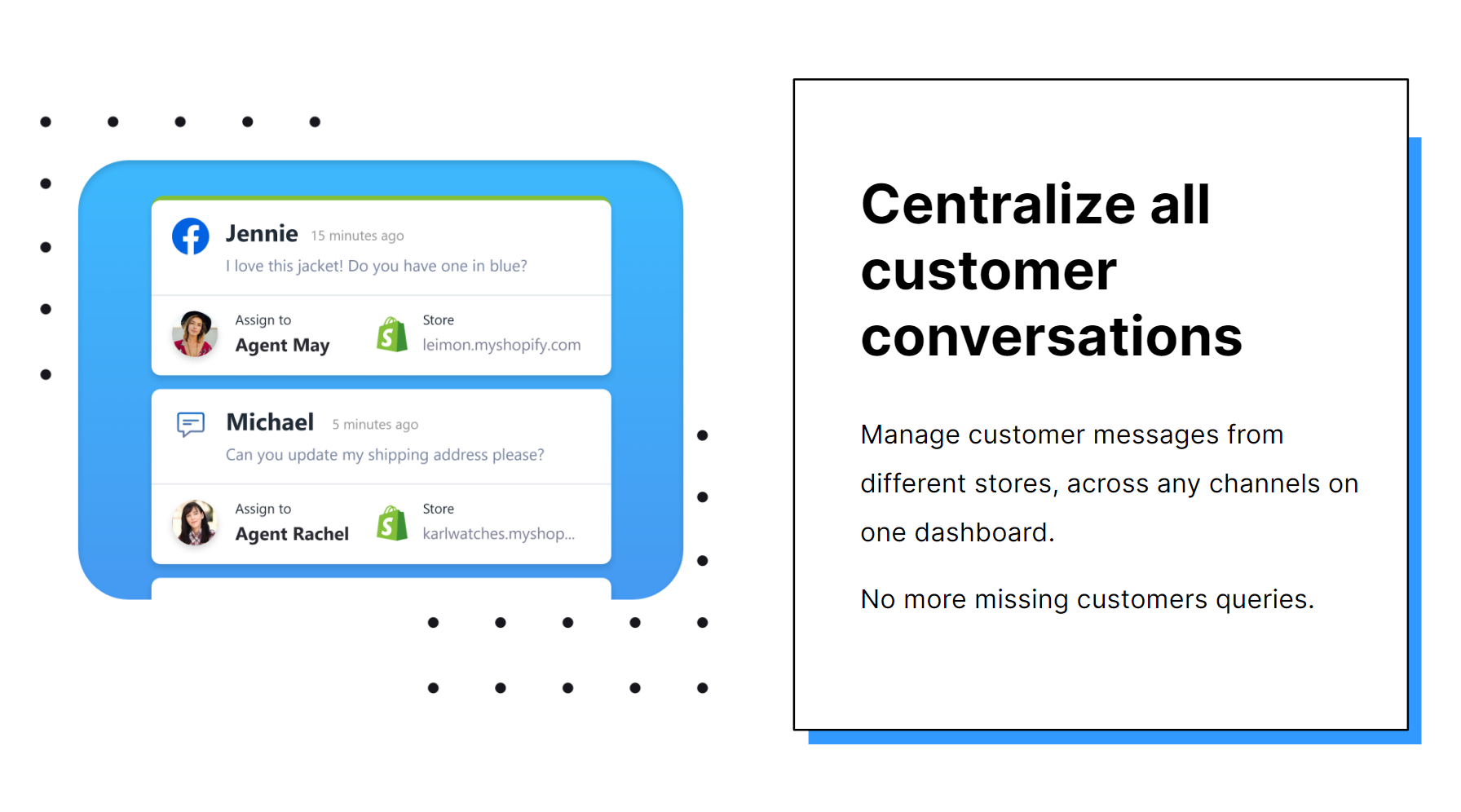 Customers do not want to repeat their problems every time they contact customer service. Instead, when they follow up on an issue, they want the next agent to be aware of their previous conversations, regardless of the communication channel used.
With an omnichannel support tool, it is easy to streamline the customer information and chat history across multiple channels and make sure to provide a seamless service experience to your customers. Centralize all your customer conversations in one place and get notifications of new incoming messages, no worries about missing chat.
3. Real-time responses and 24/7 support
Customers expect prompt responses from brands they contact now more than ever. Research shows that users will wait less than one minute for a live chat response, 4-5 minutes for an SMS response, 5-6 minutes to hear back from a company via phone, and a maximum of 35 minutes to be replied to via social media.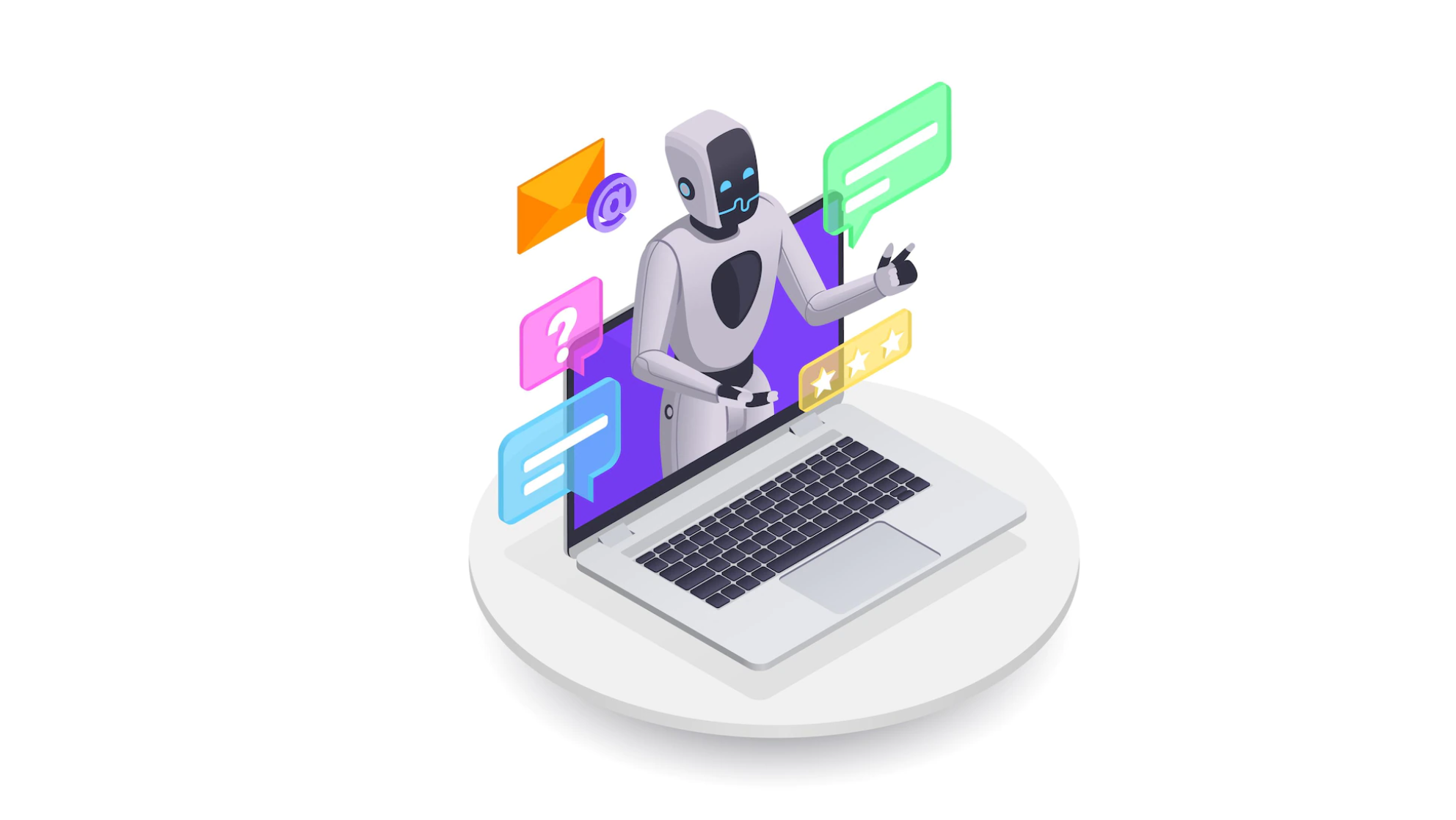 Customer service software has made it possible for brands to offer 24/7, real-time support across a variety of channels. AI automation can handle routine customer issues with consistency and ease. It helps your business reduce the response times and provide all-hours support without the need to hire more agents. From live chat tools and automated emails to chatbots, there are plenty of tools available today that can make real-time responses and 24/7 support come into action.
4. Align your customer service to sales
Customer service is now much more than supporting customers when they need help. Leading eCommerce brands are turning their customer service into a powerful sales channel.
You can not only answer customer's queries but also make customer interactions become sales opportunities. Based on the customer's order history, it is possible to know more about the customer's interest and buying behavior. While chatting with customers, you can give them personalized recommendations and close more sales from that.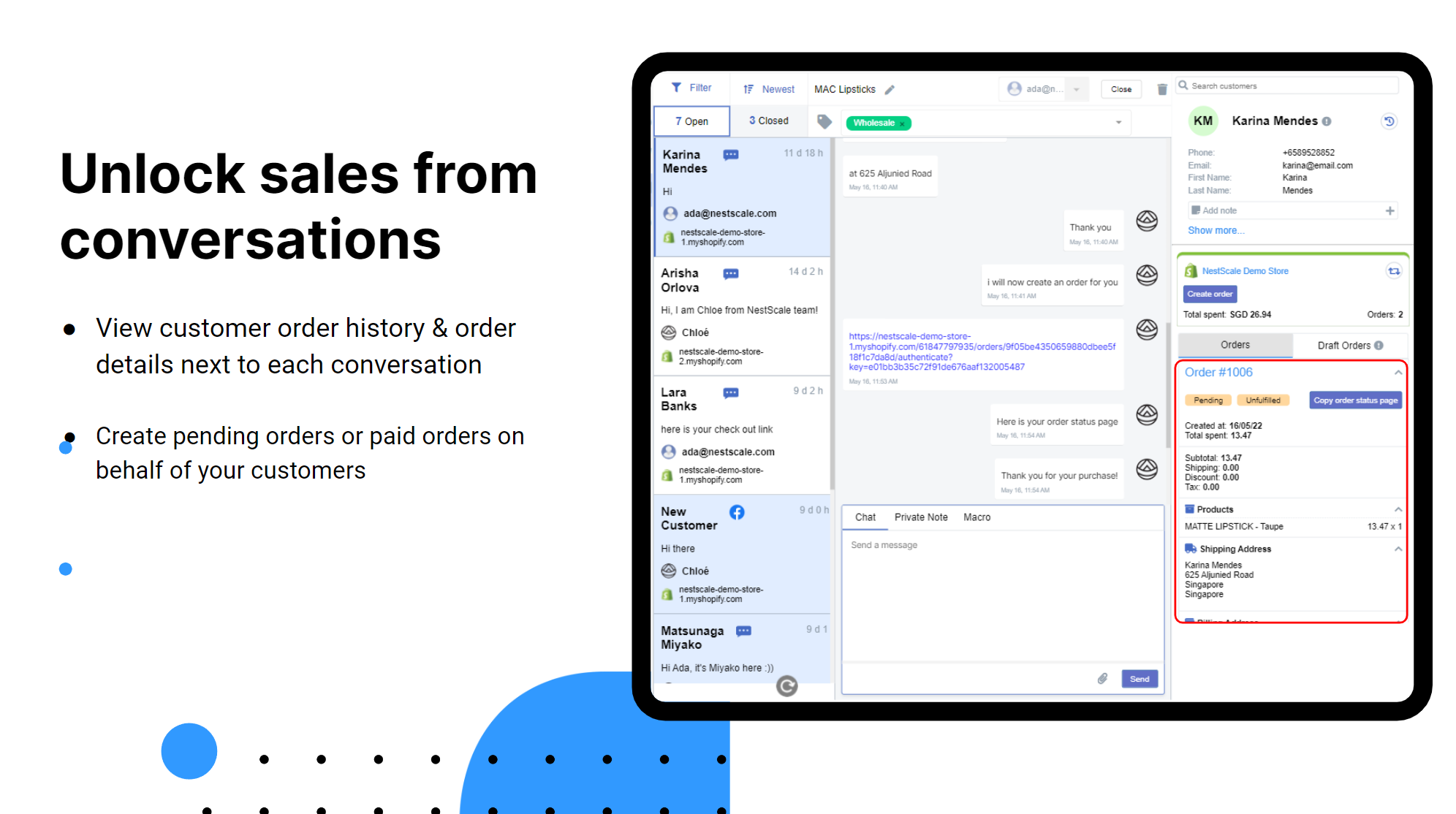 With the aid of customer service software, many agents now are working as real salespeople and generate impressive sales volume from chatting with customers. Using technology, you are now able to create orders right on the chat dashboard and send the checkout link directly to customers. This way, online shoppers can skip the long buying process and make a purchase easier than ever.
5. Data-driven customer service strategy
Tracking customer service data is indispensable to improve the eCommerce customer experience.
Make sure your customer service software provides the analytics report feature so that you can collect and analyze all interactions happening between your agents and customers. An analytics overview can help you pinpoint the exact problem of your customer service that needs improvement and get valuable customer insights.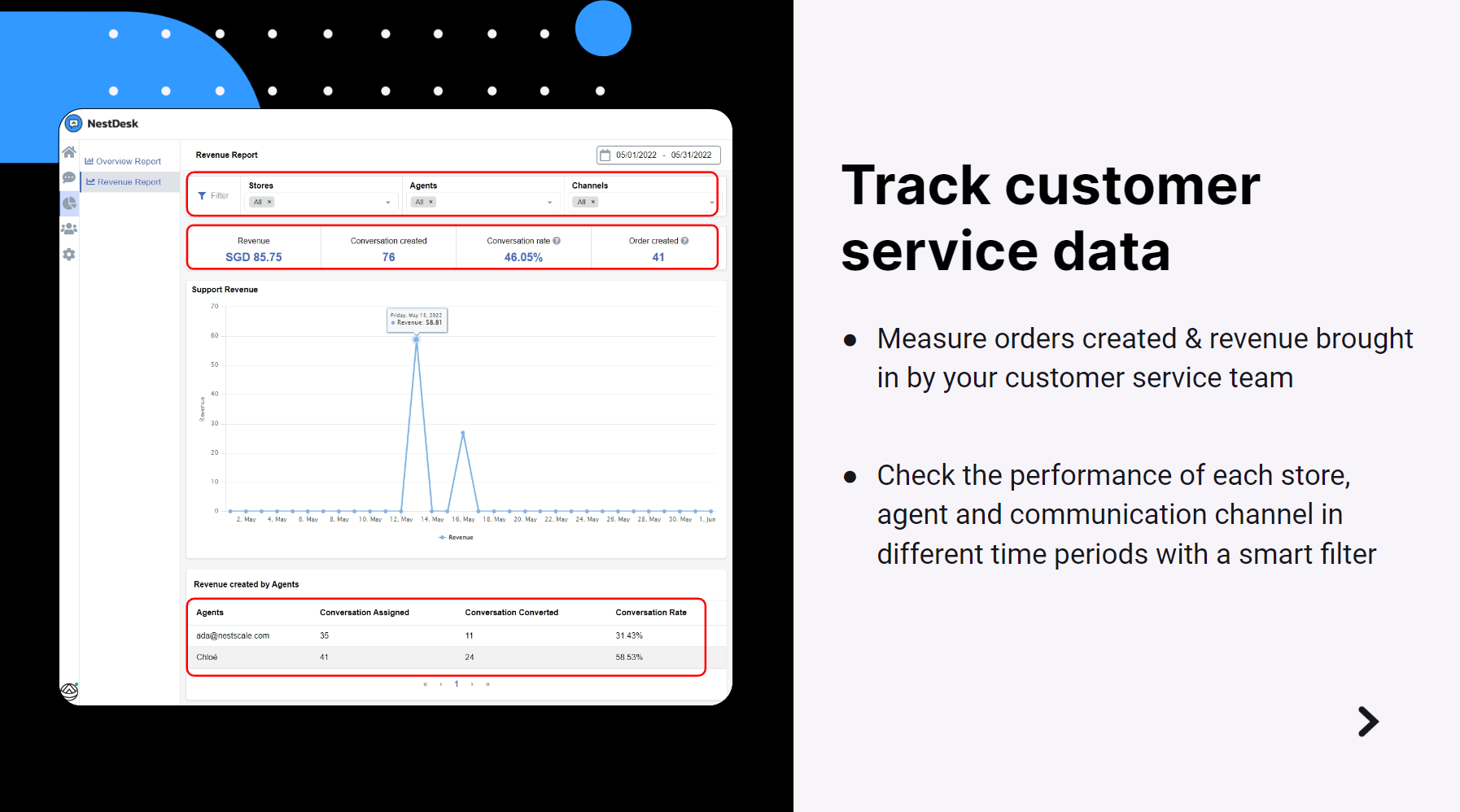 There are some crucial metrics that you should take into account. For example, number of conversations, average first response time, revenue generated by each agent, and so on. These metrics are a direct reflection of a support team's efficiency and can be easily compared to industry benchmarks to set appropriate goals. Besides, it is also useful for measuring customer satisfaction, knowing what communication channels your customers prefer, driving conclusions, and improving your service to meet their needs.
Keep your brand updated with the latest eCommerce customer service trends
Customer service gradually becomes an integral part of an eCommerce business's success. Thus, if your brand doesn't want to be left behind, it is necessary to keep up with the trends. Hope that the 5 latest customer service trends above will help your team get well prepared and quickly keep pace with the changes.
If you still get stuck on getting the most out of your customer service and keeping it ahead of the trends, don't hesitate to get in touch with NestDesk CX experts.
NestDesk is an affordable omnichannel customer service platform that helps your brand to deliver an excellent customer experience and drive more sales from chat. You can manage customer messages from multiple channels, view customer profiles and create orders right from one dashboard. There are various useful features that boost the productivity of your support team like macro, tags, auto assign, private notes, and much more.