Customer service is one of the most important parts of any business across every industry. It can be the key differentiator to help your companies to stand out from the competition, win customer loyalty, and generate more revenue
Therefore, digging deeply into the statistics of your customer service team is also a crucial job to find out what needs improvement. Doing this continuously will help not only your customer service team, but also benefit your brand image and reputation.
Below, we have gathered 50 essential eCommerce customer service statistics that are worth analyzing. Besides, we also provide you with the meaning of customer service and why it is so important to your business. Let's dive in immediately.
What is customer service?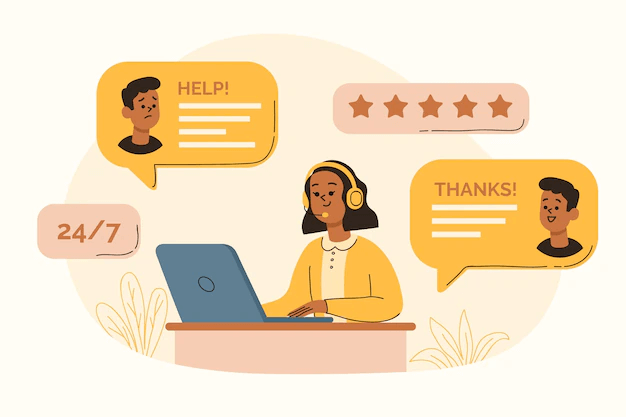 In general, customer service is more than solving customer's issues team, they are responsible for supporting and advocating for customers in their journey with any brands, both before and after they buy and use products or services. Today, customer service specializes in delivering proactive and sonic support to customers anytime, via any channel.
The importance of customer service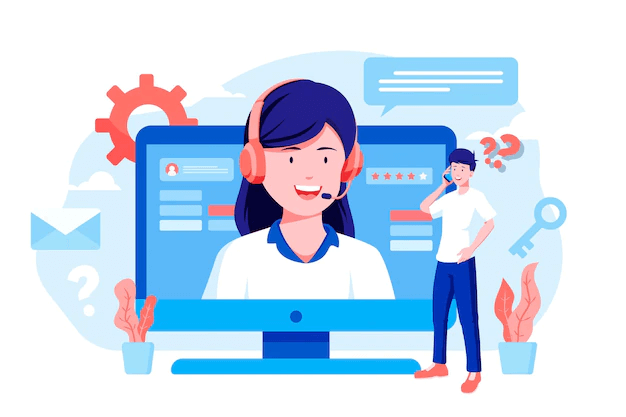 Excellent customer service is also a crucial part to make the business succeed. It helps increase customer retention, and sales, win customer loyalty, and build brand images.
On the other hand, customer service also helps businesses to stand out from the competition with others. But, if you don't manage your service well, there are 89% of customers ready to change brands after only one bad experience.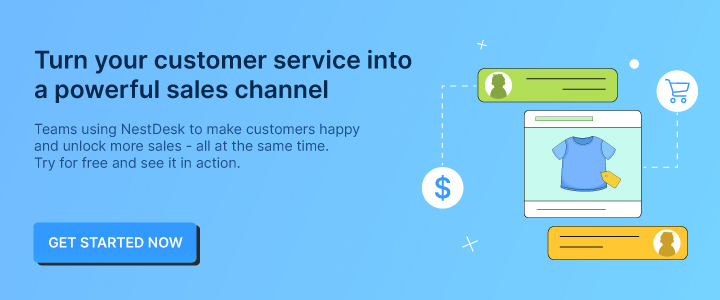 50 essential customer service statistics you shouldn't ignore
Customer service builds brand loyalty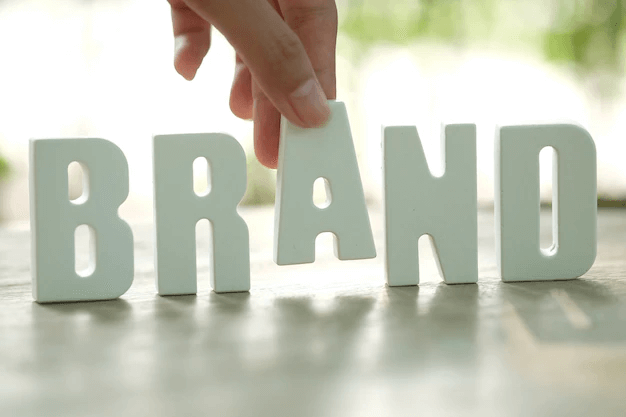 Customer service's main responsibilities are helping customers and retaining them with your business.
96% of customers agreed that customer service is the most important factor affecting their loyalty to a brand.
86% of customers are impressed when proactive customer service notifications are sent to them.
78% of customers are willing to rebuy after a mistake if the brand's customer service is excellent.
93% of customers will rebuy if customers service is great
81% of customers feel valued and find it helpful when a chat window appears proactively asking if they have a question
7 out of 10 loyal customers are more likely to accept offers from brands, and 5 of 10 are going to rebuy.
81% of customers are satisfied when window chat appears proactively asking if they have a question.
60% – 70% is the chance that you can sell to loyal customers.
20% of loyal customers can make up 80% of revenue for a brand
38% of customers who rate a brand's service as "good" are more likely to recommend that brand to others.
83% of customers feel more loyal to a brand that responds and resolves their complaints
70% of customers agreed that service agents' awareness while helping them is the most crucial part to retain them.
64% of customers find out that customer service experience is more important than the product's price when they choose brands.
The benefit of providing great customer service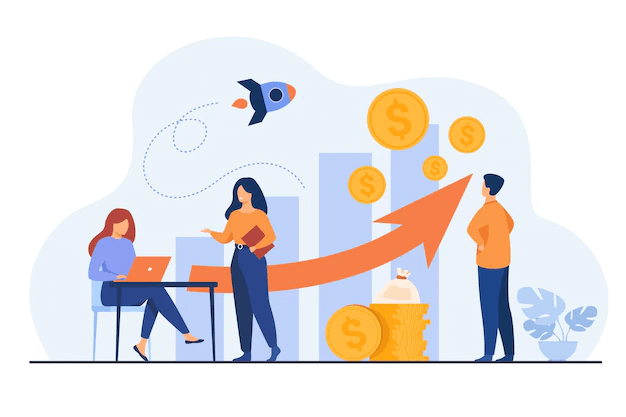 The cost of retaining customers is 6 – 7 times cheaper than attracting new customers.
Providing better customer services will boost the business's revenue by 4% to 8%.
Increasing 5% of customer retention contributes to 25% – 95% of brand revenue.
73% of companies that provide better customer experiences have a better financial situation than their competitors.
Brands that have better customer service also can improve employee engagement by 20%
90% of CEOs believe that customer service is one of the most important factors to make their business succeed.
Proactive customer service can reduce 20% – 30% number of calls in a call center in a period of 12 months
A brand can boost revenue by 8% above its competitors if it has great customer service.
34% of brands are implementing customer journey maps in their customer service.
77% of customers view brands more favorably if they accept and make changes depending on customer feedback.
84% of brands working to increase customer service report that they increase in revenue.
80% of brands think that they have good services. But only 8% of customers think many brands' customer services are good.
Negative impacts of bad customer service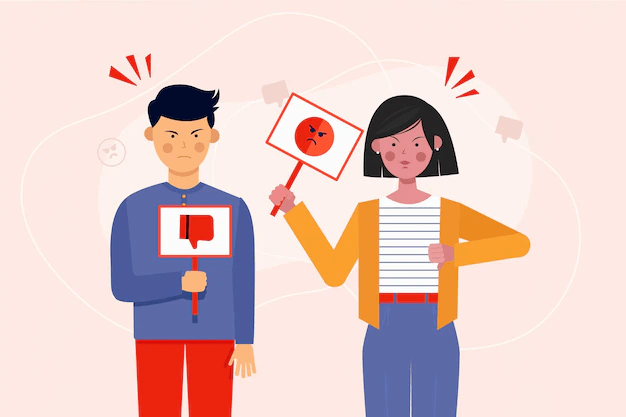 Customers will eventually leave your brand after they experienced bad customer service. You should solve every customer's issues with a positive attitude and respect your customers.
33% of customers abandon a brand because of its lack of personalization.
47% of consumers leave a brand that makes them feel frustrated continuously
86% of customers are ready to migrate to other brands that have better products and services.
86% of customers leave a brand after two bad experiences.
51% of customers never visit a brand after a negative experience with its customer service.
91% of unhappy customers leave without any complaining.
78% of customers return their products after they receive a bad customer service experience.
Feeling unappreciated and disrespectful is the first reason to make customers leave a brand.
On average, women tell 10 people about one bad service experience with a brand
On average, a man tells 20 people about one bad service experience with a brand
79% of customers had a complaint about a bad experience and got their complaints ignored.
39% of customers might leave a brand for 2 years after a bad experience with its customer service.
25% of customers would recommend others not to buy from a brand that gives them a bad experience in customer service
72% of customers think that if their issues get transferred through many levels, it means that the brand's customer services are bad.
Customer service channels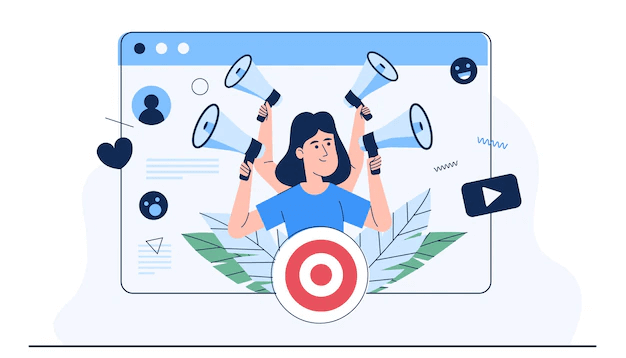 You need to develop a strategy for your customer service on every channel. You will be in a higher position above your competitors if your channels can reach out to customers whenever they need.
57% of customers prefer contacting brands via social media or email than using phone or meeting with customer support
48% of customers want brands to respond to their issues within 24 hours via social media.
18% of customers expect brands to respond to their issues within one hour via social media.
65% of people aged 18-34 believe social media is an effective channel for customer service, while 75% of people aged 55 and over do not
80% of customers use social media to get engaged with brands and customer services.
95% of brands use Email and Phones to support customers.
98% of customers use Email to contact with brand's customer service team
75% of customers want a consistent customer service experience via any support channels.
70% of customers want a self-service application such as FAQs on the brand's websites.
30% of customers send SMS/Mobile messages to brands to request assistance
94% of customers prefer personalization in customer service.
Want to make your customer service succeed?
Retaining and winning customers' trust and loyalty are so important. The customer service team always needs to improve and provide customers with the best experience. Therefore, you should keep analyzing your service data and find out what things you need to improve.
Besides, if you want to build great customer service to make your business succeed, NestDesk can help you. With NestDesk, you integrate all your sales channels to not miss any messages. It also can improve the efficiency of customer service's internal processes to help you scale your business.