Looking for the best e-commerce customer service software to streamline your customer support operations and improve customer satisfaction? Look no further! In this blog, we will cover the 5 best ecommerce customer service software solutions that are perfect for businesses of all sizes. So, read on to discover the best e-commerce customer service software you shouldn't miss out on!
What is E-commerce customer service software?
E-commerce customer service software is basically a tool that can help you manage your customer service operations more efficiently. It can help you keep track of all your customer interactions in one place, and it can also automate some of the more repetitive tasks, like responding to common questions or issues.
If you're running a Shopify store, it's likely you'll receive customer inquiries. These may include questions, concerns, or issues that need resolution. And while it's great to be able to connect with your customers, it can also be a bit overwhelming to try to keep up with everything on your own.
That's where e-commerce customer service software comes in. It can help you stay organized, respond to customers more quickly, and generally provide a better customer experience. It might include features like a ticketing system, chatbot integration, or analytics to help you track your team's performance.
So, if you're serious about providing great customer service for your online store, e-commerce customer service software is definitely worth considering. It can save you time, reduce your workload, and help you build stronger relationships with your customers in the long run.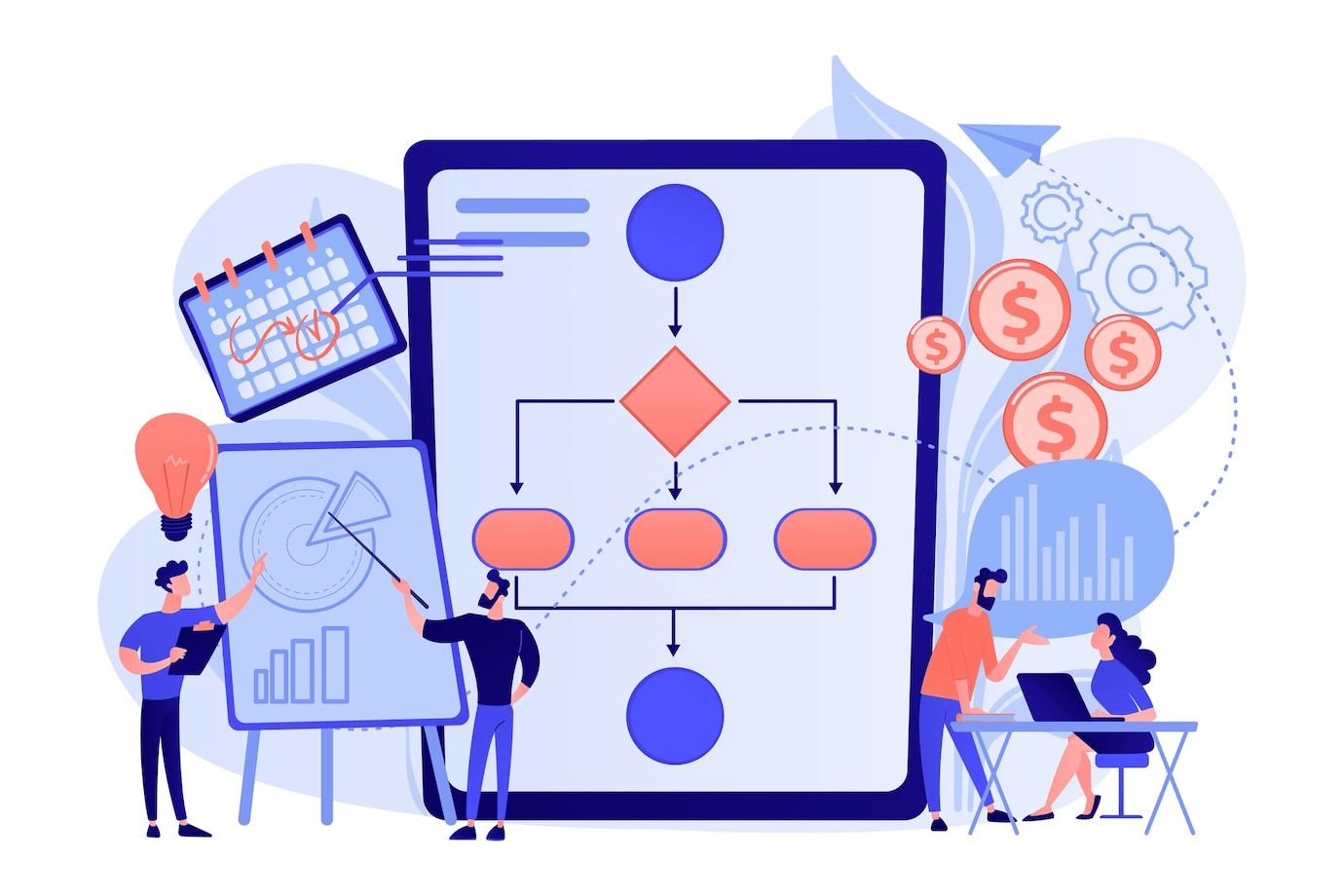 3 reasons why customer service software is so important for e-commerce
Reduced response time
Businesses can respond to customer inquiries quickly and efficiently with the help of automation tools such as chatbots. They can also use pre-written responses for frequently asked questions. This can significantly reduce the time it takes to resolve customer issues, leading to improved customer satisfaction and retention.
Additionally, customer service software can help prioritize incoming inquiries, ensuring that urgent issues are handled first. Businesses can increase their productivity and efficiency by reducing response time. This allows staff members to focus on other tasks instead of spending time responding to customer inquiries manually.
24/7 customer support
Customer service software enables customers to get assistance at any time of the day. This applies regardless of time zone differences or business hours. This can lead to increased customer satisfaction and loyalty. Customers feel that their needs are being prioritized and their inquiries are being addressed promptly.
Additionally, 24/7 customer support can reduce the workload for businesses during peak hours, as customers can receive assistance outside of regular business hours
Enhanced productivity
The enhanced productivity aspect of customer service software refers to the ability of the software to automate and streamline certain tasks, such as ticket management, response routing, and frequently asked questions.
This automation can significantly reduce the workload of customer service staff, freeing up their time to focus on more complex issues that require human intervention.
Additionally, the software can provide real-time performance metrics, enabling managers to identify areas for improvement and optimize their team's performance.
What Makes a Good Customer Service Tool?
User-friendly interface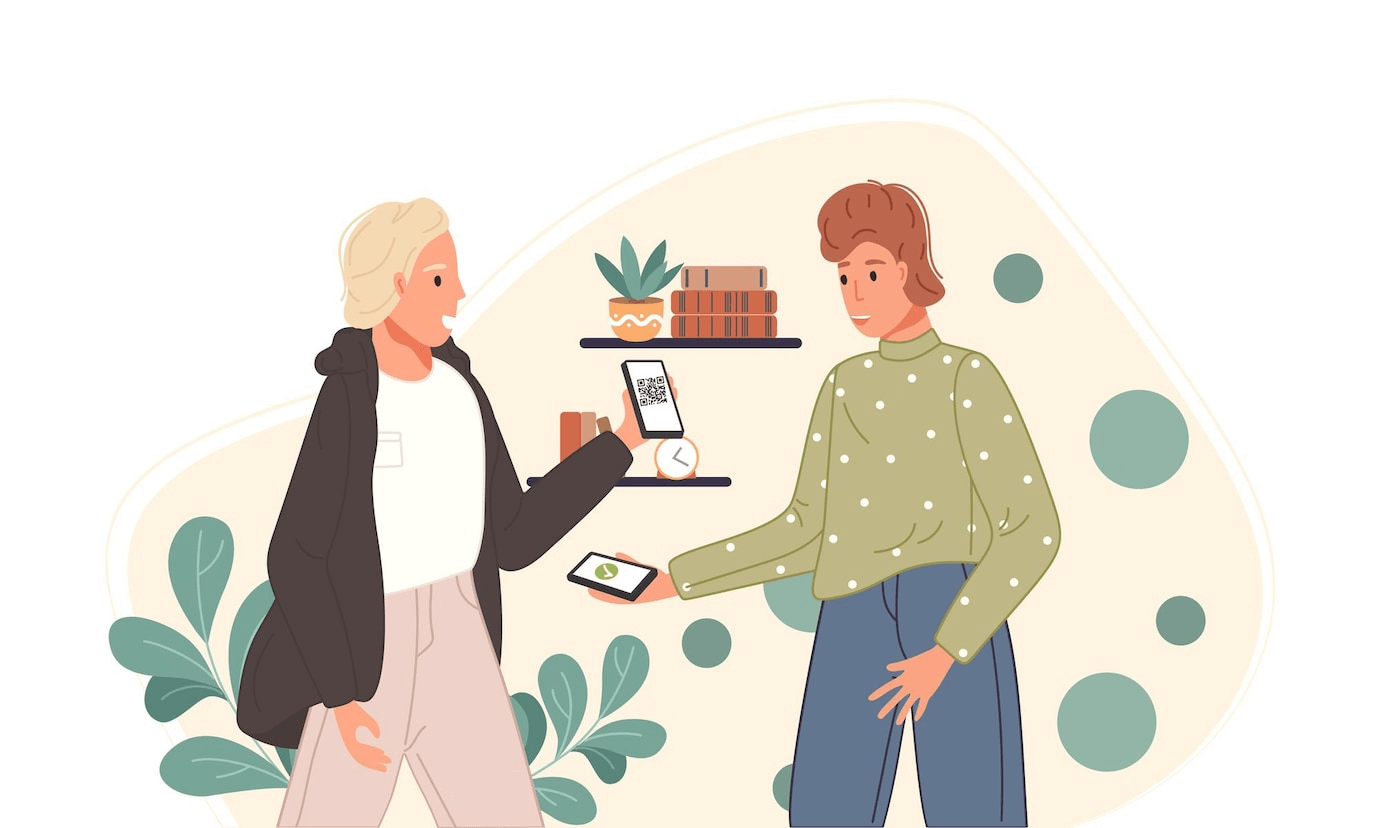 A user-friendly interface is essential in a good customer service tool because it ensures that users can easily navigate and use the tool without confusion or frustration. A well-designed interface should be intuitive, organized, and visually appealing, with clear and concise instructions and prompts that guide users through each step.
The interface should also be customizable to meet the specific needs and preferences of individual users, such as adjusting the layout or color scheme.
Multichannel support
By providing support across various channels, customers can choose the most convenient and preferred method of communication.
For example, some customers may prefer to communicate through chat or social media, while others may prefer email or phone. A good customer service tool should be equipped to handle customer inquiries across multiple channels and provide consistent and timely responses.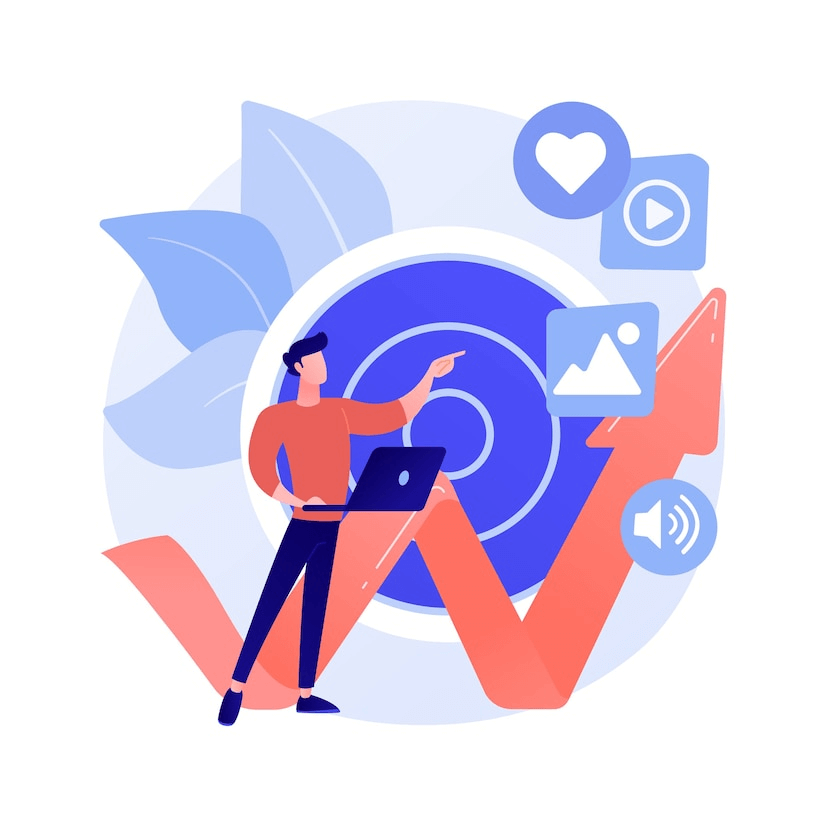 This approach enables businesses to reach a wider range of customers, improve customer satisfaction, and ultimately increase loyalty and retention.
Integration capabilities
Integration capabilities refer to a customer service tool's ability to connect and communicate with other software and platforms used by a business. This feature is important because it allows businesses to centralize customer data and streamline workflows across different departments.
For example, integrating a customer service tool with a CRM system enables agents to access customer information and interaction history, which can help them provide more personalized and efficient support. Integration capabilities also allow businesses to automate tasks such as data entry, lead generation, and reporting, which can save time and improve accuracy.
Personalization
Personalization is the ability to tailor customer interactions based on their individual preferences, history, and needs. This can be achieved through features such as customer profiles, previous interactions, and purchase history.
By providing a personalized experience, businesses can show customers that they value and understand their unique needs, which can lead to increased customer satisfaction and loyalty.
Personalization can also help to improve efficiency by enabling agents to quickly access relevant information and provide targeted solutions, reducing the time and effort required to resolve customer issues.
Analytics and reporting
By allowing businesses to track customer behavior, identify trends, and make data-driven decisions that can improve customer service.
For example, analytics and reporting features can provide businesses with information on the average response time to customer inquiries, the most common types of customer issues, and the success rate of agents in resolving customer problems.
This data can be used to identify areas for improvement and to implement strategies to increase customer satisfaction and loyalty.
5 best eCommerce customer service software
NestDesk
NestDesk is an omnichannel customer service app built exclusively for eCommerce businesses. It helps to deliver excellent service and close more sales from supporting customers.

With NestDesk, you can manage & respond to messages across multiple channels like live chat, and Facebook messenger in one place. No worry about missing any conversation; you will get notified when a new message arrives
In addition, the app turns your customer service into a powerful sales channel, guiding customers from conversation to conversion at ease. Right inside the chatbox, you can help customers create orders at a glance and send them out the checkout link.
Price: Free
HelpScout
Help Scout takes automation to a whole new level by assisting you in identifying client needs and the solutions required to address them. It maintains conversation histories accessible from within the message window when responding to customers. It allows you to share internally so you may cooperate with your team to find the best solution to their issue.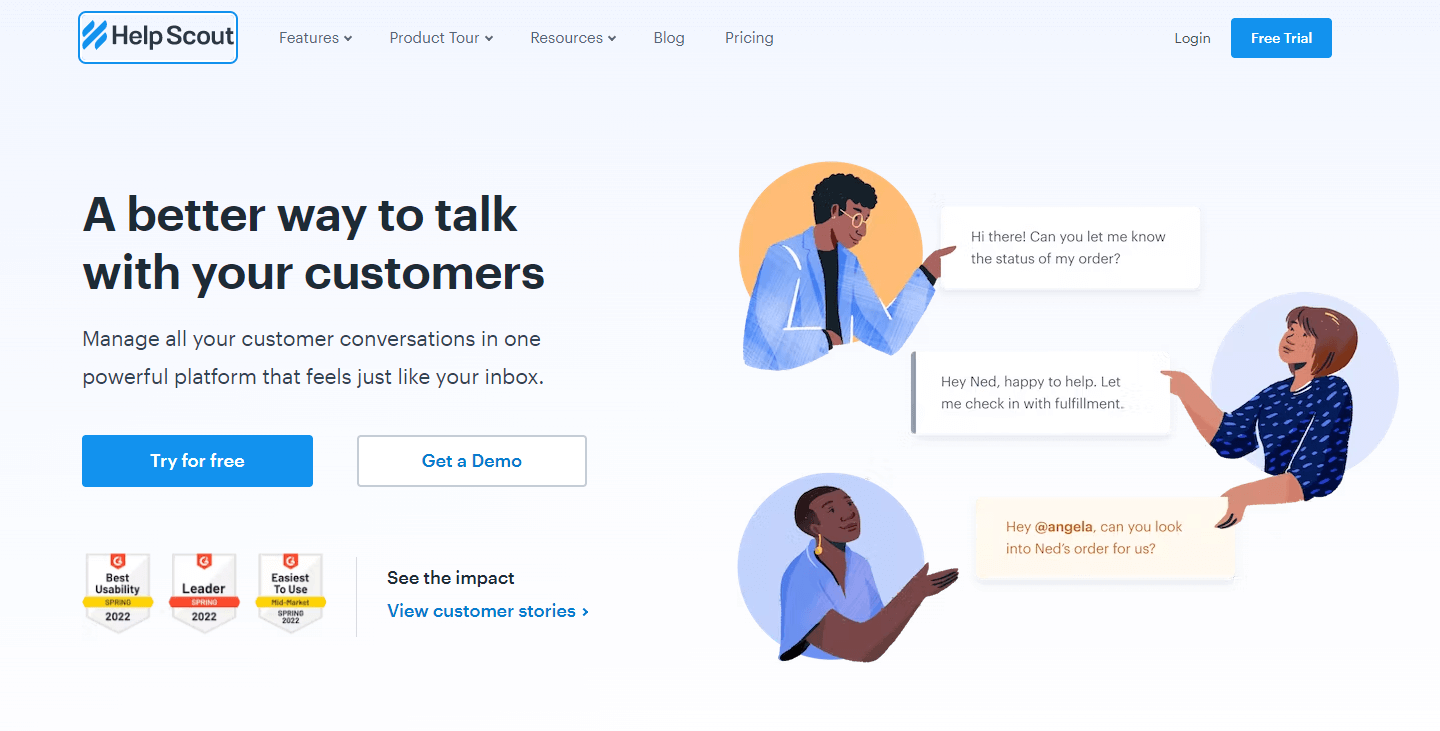 Improved response speeds, accuracy, and personalization enhance the customer support experience and assist you in maintaining that relationship with your consumers.
Price: Starts at $20/user per month
Zendesk
Zendesk is the leading software-as-a-service company that provides end-to-end customer service solutions. It serves a variety of sectors and provides products connected to customer service, sales, and other forms of client communication.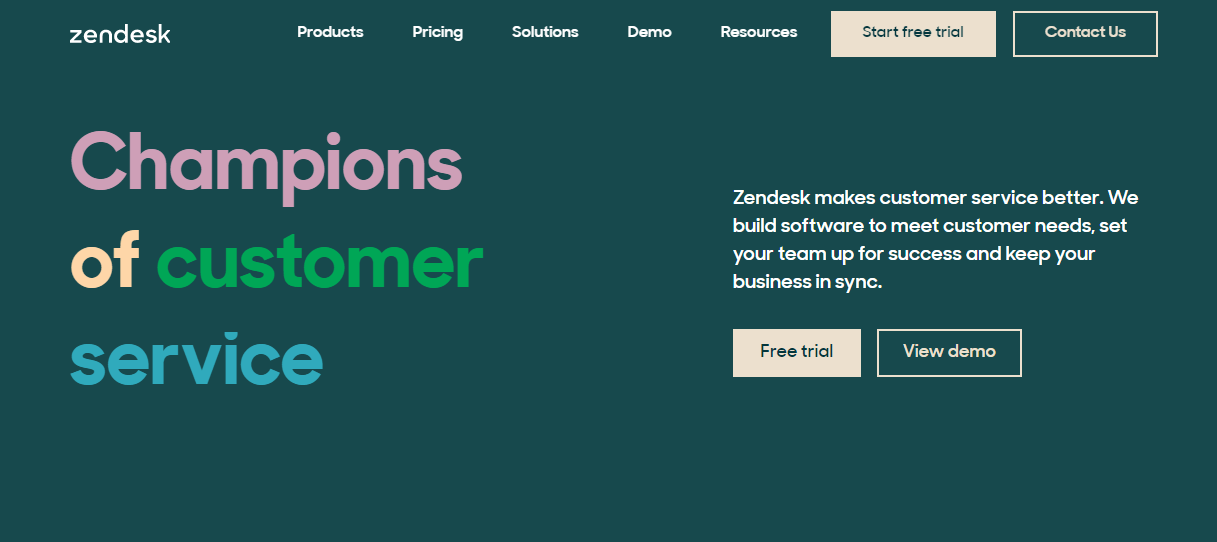 Large organizations such as Shopify, Tesco, Uber, and Netflix use it to provide comprehensive solutions that address all client needs at every stage of the customer experience.
Price: Starts at $19/agent per month
HubSpot
HubSpot is a software company that creates solutions for inbound marketing, sales, and customer service. HubSpot offers Business Hub – customer support software, one of the top solutions on the market, for e-commerce companies looking for an after solution to connect customer service, marketing, and sales activities.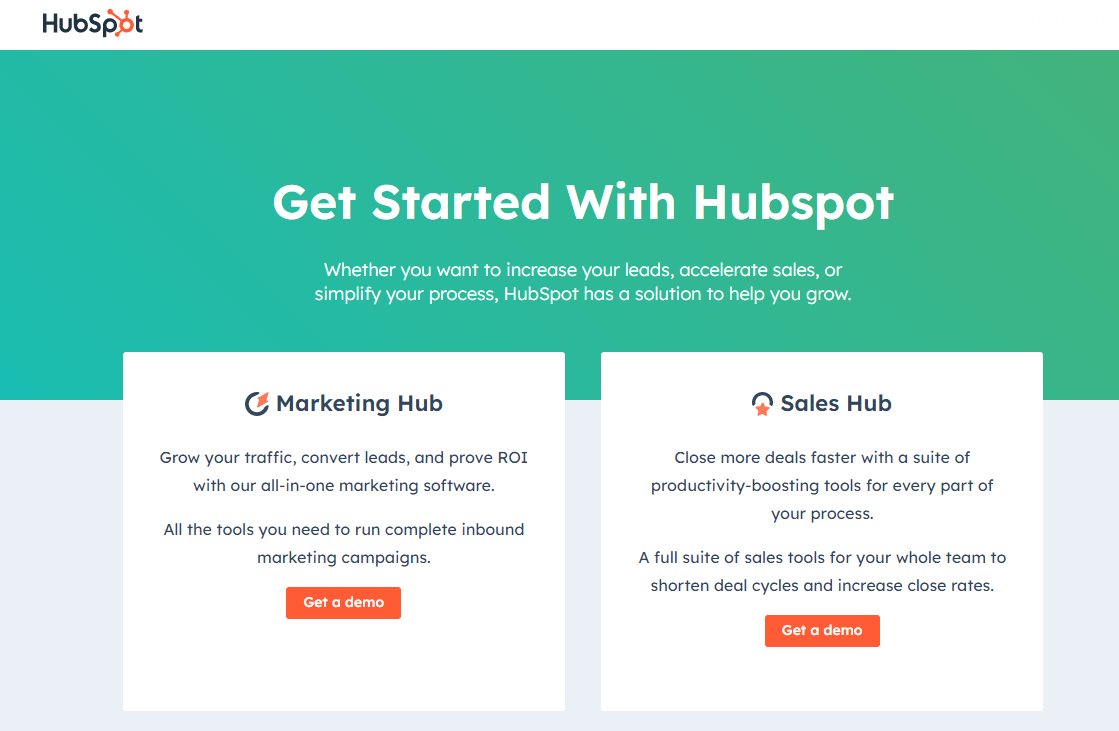 Service Hub consolidates all your customer service data and channels onto a single CRM platform, allowing you to efficiently engage, support, retain, and grow your client base. As a result, your customer service management improves, and you deal with satisfied consumers at every point of their journey.
Price: Starts at $15/agent per month.
LiveAgent
What distinguishes LiveAgent from the other solutions we've discussed is its gamification approach to client service. LiveAgent integrates communication from email, phone conversations, and social media into a unified dashboard, with quick setup and connection with the rest of their platform and tools to boost team efficiency.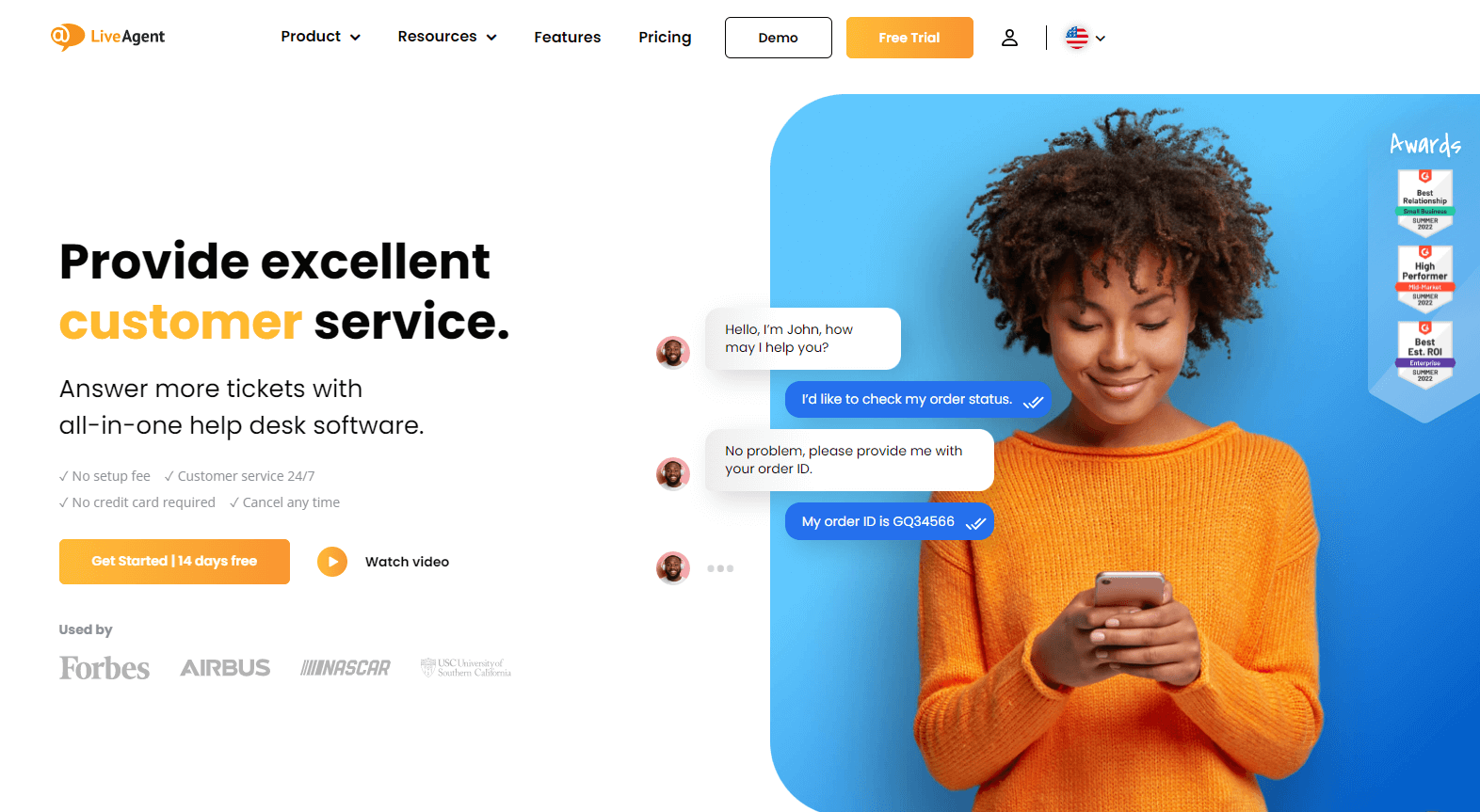 In a nutshell, this functionality allows agents to keep track of all customer messages in one place, reducing distribution and response times while maintaining high consumer standards.
Price: Starts at $15/agent per month.
Streamline your customer support process today!
Businesses are spoiled for options with so many tools on the market. Finally, it would be best if you did what best meets your customers' demands since, after all, the customer comes first.
Hope that you find at least one suitable option among the 5 best eCommerce customer service software above. If you have any questions, feel free to contact us via live chat or email at [email protected]