For many, the holiday season is a valuable time, with sales rocketing thanks to seasonal buyers. However, when the hustle and bustle of peak shopping days are over, how can keep the momentum up? If you want to make the most out of this selling season, then it's time to think beyond the holiday calendar and plan for slower cycles.
After all, seasonal customers come with a clear goal in mind: to purchase products at the best price for a specified date or event. So, in order to keep them coming back and becoming loyal customers, you need to have a customer retention strategy in place. Let's keep reading to find out about our top 5 customer retention strategies for driving post-holiday sales.
What is customer retention?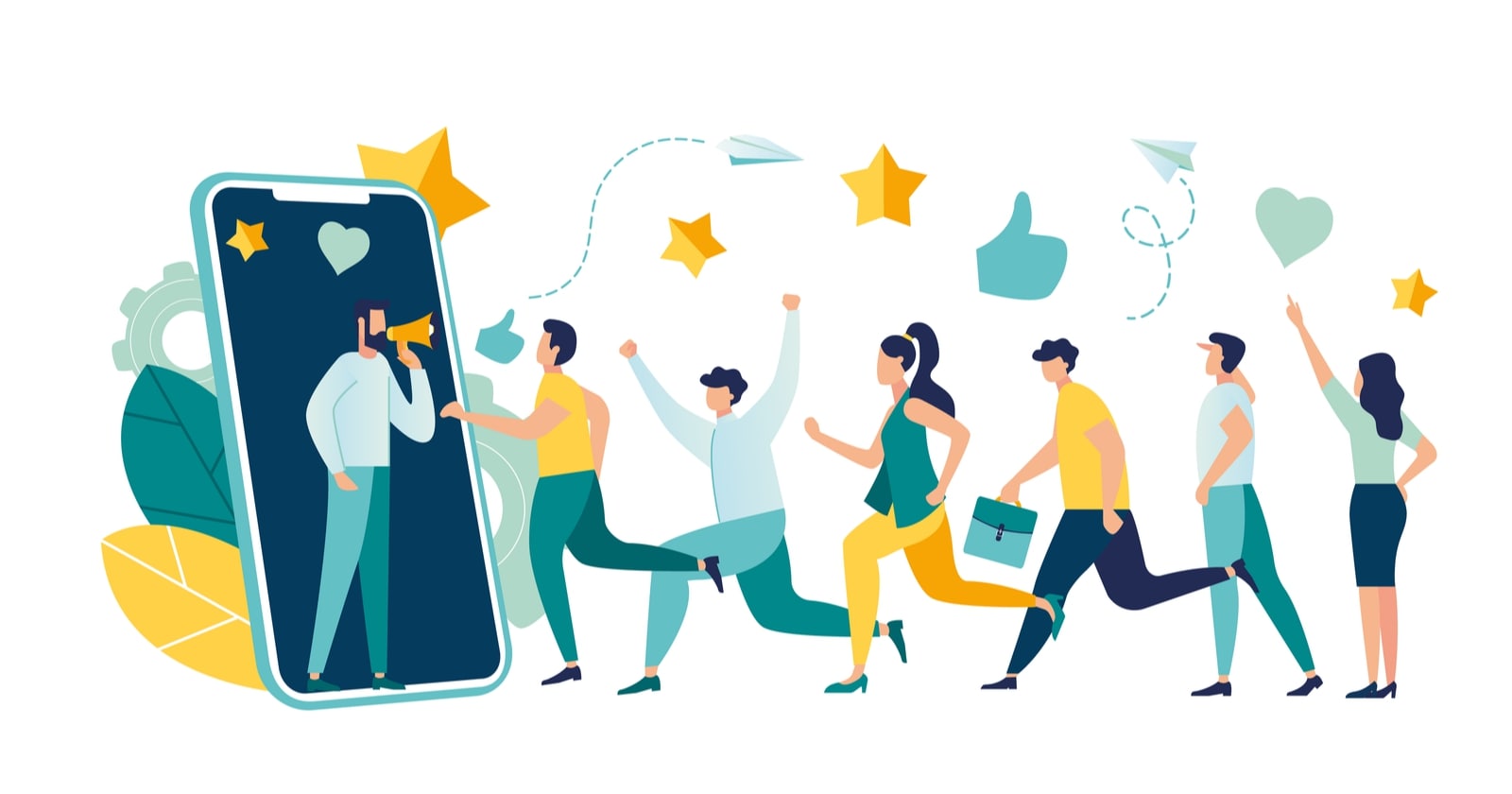 Customer retention is the practice of adopting a range of activities that increase the number of a business' repeat customers and maximize revenue from existing customers.
If you haven't thought about customer retention before, you are not alone. Most businesses focus on acquiring new customers while only 18% focus on retaining customers. But when you crunch the below numbers, you may realize how customer retention is a lot more profitable than customer acquisition:
It costs five times as much to attract a new customer than to keep an existing one.
Current customers spend an average of 31% more than new customers.
Increasing your retention rate by 5% can increase your profits by 25% to 95%.
Convinced it's time to start turning your holiday shoppers into loyal customers? Let's dive into the next part below.
5 Customer Retention Ideas to Create Year-round Customers
Rather than a way of increasing sales, a holiday customer retention strategy should be considered as a solution to capitalize on holiday customers and turn them into loyal fans of the brand. That way, it will keep the momentum and let the holiday season be your launchpad for long-term growth. Ready to roll?
Run cross-sell and up-sell offers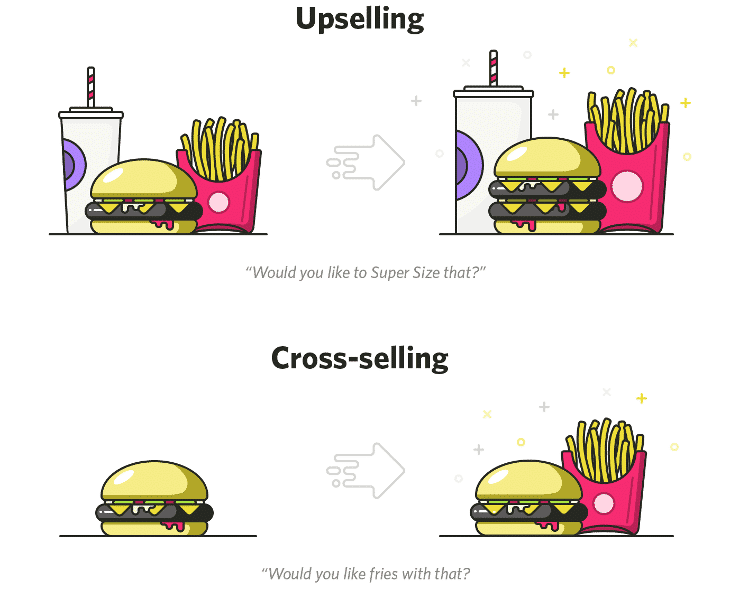 The easiest way to motivate customers to repeat purchases after the holidays have come and gone is by offering special offers. Don't let January pass through with downgrading sales and traffic, you can bring them back into the store with irresistible bundle deals.
After the booming sales season, you will get an insightful purchase history database from your customers. Using this data, you can identify the customer preferences to create smart and high-conversion bundles in your store.
The simplest way to get started is to combine your top-selling products together. Or else, you can also consider bundling popular products with high-margin products that don't sell as well to move more inventory at higher profits.
Engage customers with email marketing
If purchase frequency is the foundation of customer retention, then email marketing is the cornerstone of customer engagement and your retention strategy.
Email marketing allows you to continue building consumer relationships both before and after their initial purchase. Each communication you deliver must add value to your customer's experience. Or else, you risk losing them altogether.
After the holidays, you have a significant advantage over customer email addresses. Therefore, you should use this resource to contact your customers and send them personalized and engaging emails. While their holiday purchases are still fresh in their minds, you can begin sending emails highlighting new offers and discounts.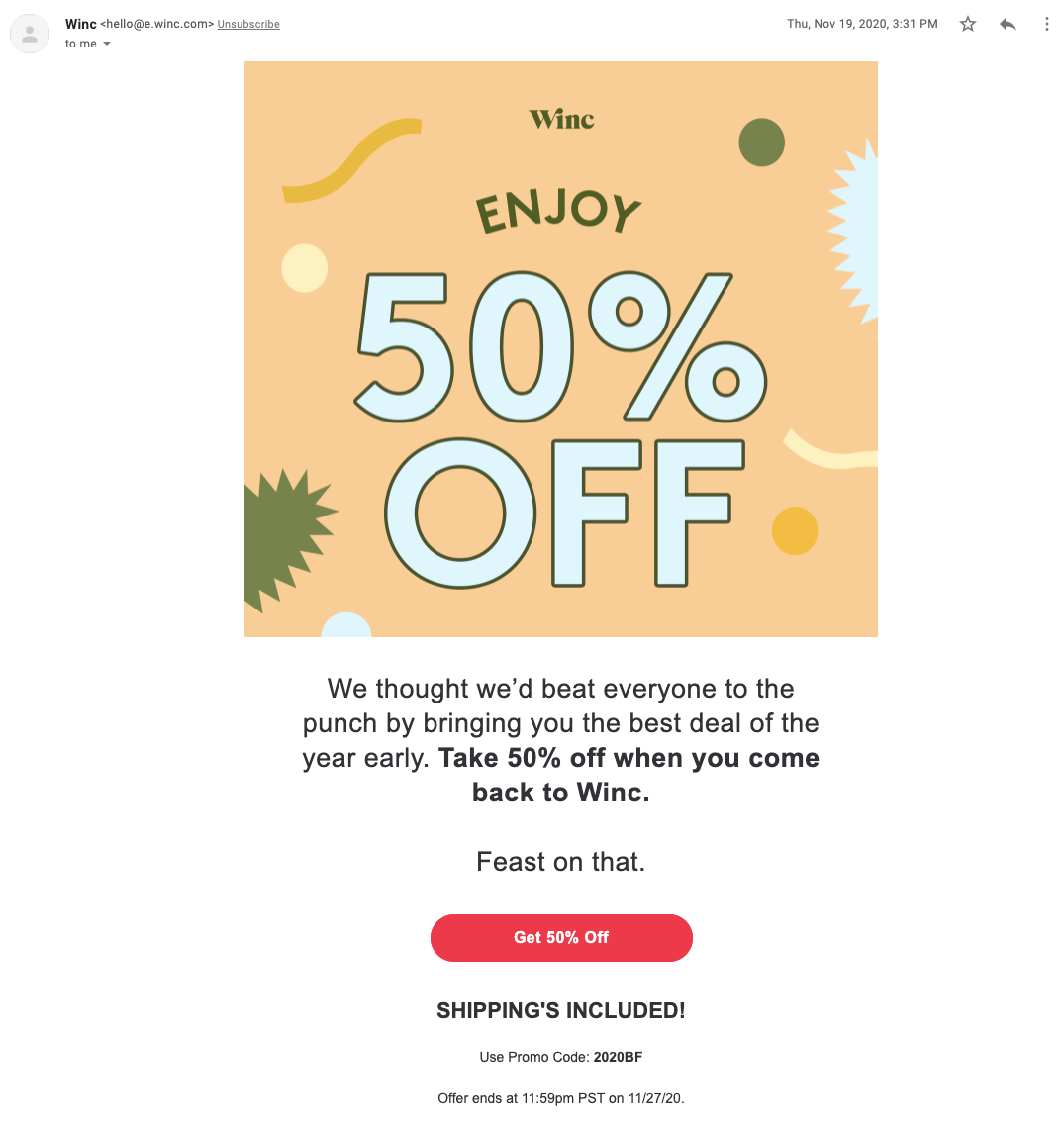 You can also recommend products that match their previous purchases or make sense for customers based on their purchasing history.
Furthermore, by sending recurring newsletters, you can foster loyalty and long-term relationships with your customers. This will increase brand awareness and make it easier to win repeat sales.
However, keep in mind that consistency is key, so email automation comes in handy in this situation.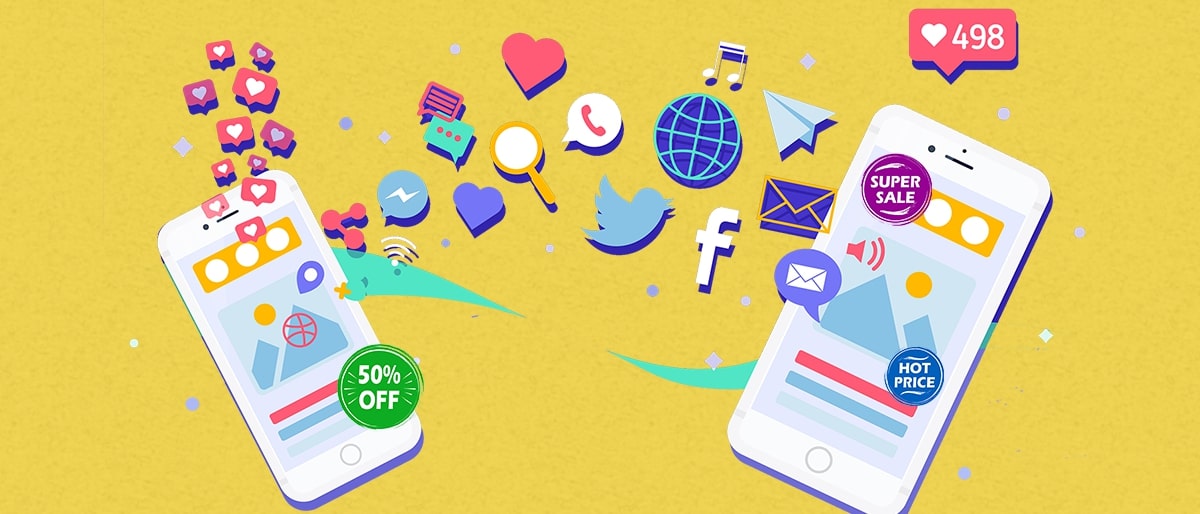 For years, social media has been a significant marketing channel for e-commerce businesses. However, social networks are increasingly being used as a profitable channel that allows users to make a purchase without leaving the site. Global social commerce sales are predicted to almost triple by 2025, being among the top e-commerce trends recognized in Shopify's Future of Commerce study.
Social commerce is no longer a Chinese phenomenon; it is spreading over the world. Also according to this study, around 30% of internet users in the United States already purchase directly through social platforms, and 49% of online businesses aim to boost their investment in social commerce in 2022.
So for long-term growth, you should try to make use of your social media platforms, such as Facebook, Instagram, TikTok, and Pinterest to facilitate their purchasing in the long run. You can start now by setting up catalogs, social stores on social media platforms and checkout methods, etc.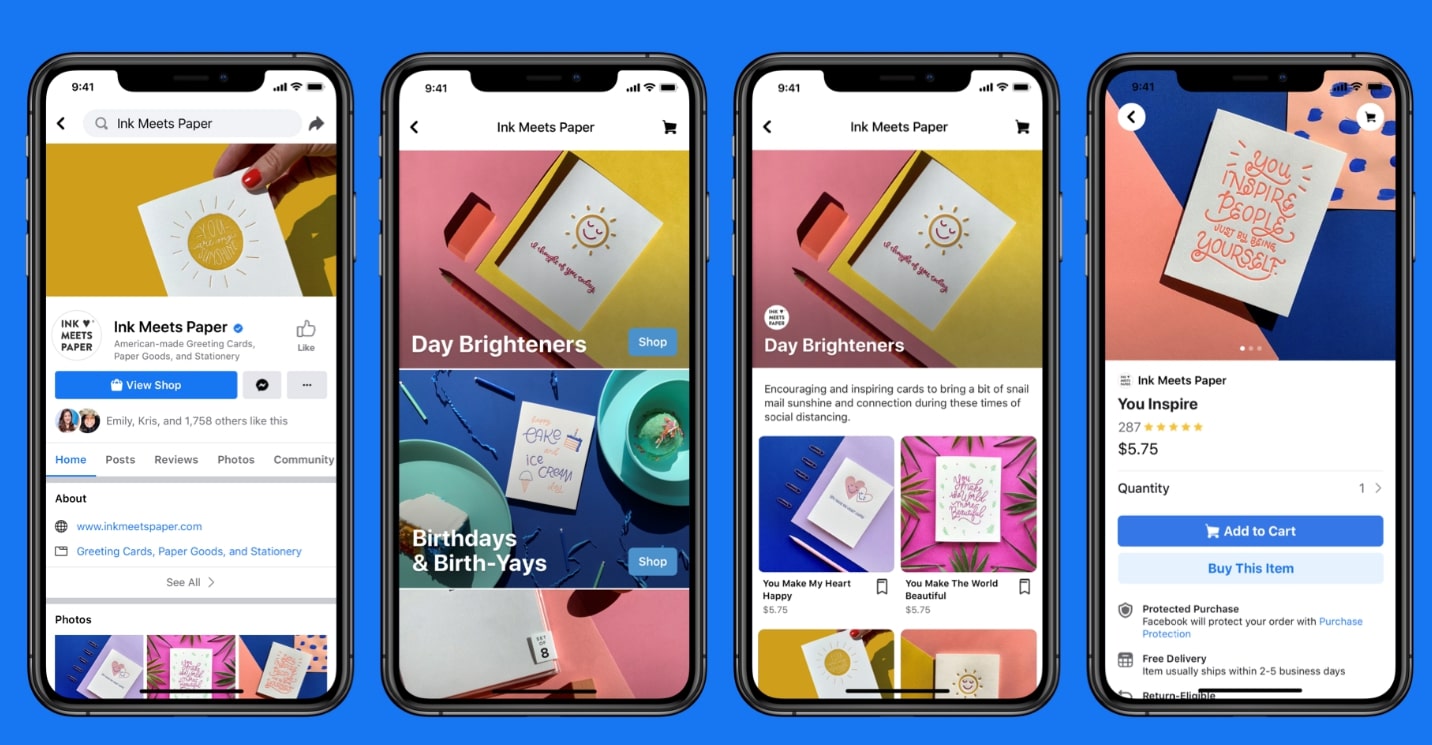 Also, remember to feed your customers with new and fresh content about your brand on your social networks. Keep them informed of new product releases, special discounts, tips and tricks, and so on. The frequency of your posts and the values they convey will be an indirect way to build brand loyalty and retain customers.
Improve your customer support
Support systems enable you to engage effectively with your customers and give them the appropriate level of support. A good support system can help your online store both before and after the holiday sales.
While delight is important, customers consider quick, friendly, and consistent customer service as the gold criteria. Therefore, after holidays, for long-term growth, customer support needs to be taken seriously and proactively to increase customer satisfaction.
What's more important is to learn how to turn your customer service into a powerful sales channel. That's when NestDesk comes in really handy for e-commerce businesses.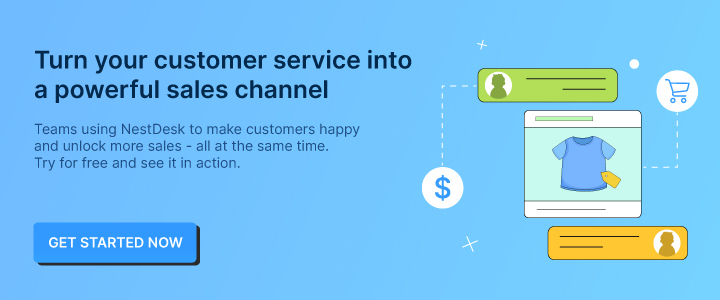 With NestDesk, you can centralize all customer conversations from different stores across any channel into one place to help more customers in less time. Then you can summarize long conversations, pass internal information with private notes, and assign tickets to the right agent at the right time, resulting in a more personalized connection with customers.
Furthermore, you can support and sell in real-time right from the chat portal and keep track of your comprehensive support metrics. With all these significant and vital features, it's now time to try out NestDesk for free.
Create a customer loyalty program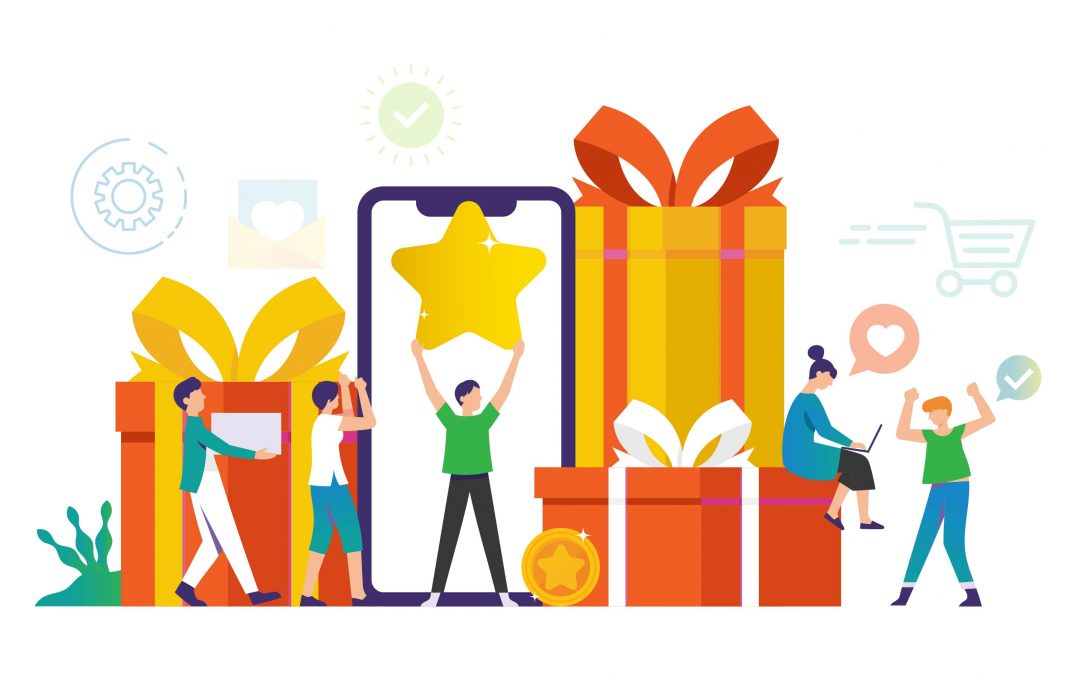 Do you know that 70% of consumers prefer to suggest a brand with the best loyalty program, and 77% of consumers say loyalty programs encourage them to stick with a brand?
So it can be seen that loyalty programs are one of the most effective methods to maintain good relationships with customers and drive long-term sales.
There are numerous ways to launch a loyalty program, ranging from delivering point-based rewards to providing free gifts after a consumer purchases something from your store. However, you first need to consider how you might turn a customer's post-holiday purchase into a motivation for them to join your loyalty program.
From there, try to keep the loyalty program active and engaging so that your customers keep staying and coming back for more sales.
Ready to retain customers and drive post-holiday sales?
Even when the holiday shopping season is over, you can still drive continued sales from seasonal shoppers. The key is to retain them with good deals and keep long-term relationships via emails, social media, and constant support channels. Remember to make use of the valuable data from your customers to best understand them and provide relevant approaches.
That's the end of the Holiday Campaign Preparedness Guideline by NestScale. Thank you for reading our thorough guide. We hope you find it useful and relevant to your own online store. If you have any questions, please feel free to contact us via live chat or comment down below.
Happy selling!