In the fast-paced digital landscape of 2023, TikTok stands tall as an incredibly rapidly expanding social media platform. Although many brands are including TikTok in their marketing strategy, not everyone knows how to utilize it to maximize their profit. Hence, enrolling in TikTok ads courses should be considered, especially if you are a business owner.
In this blog, we have shortlisted the top 10 best TikTok ads courses (including their price and benefits), so that you can save time finding the most suitable one. Also, we provide some ways that help you in finding your course. Let's deep dive into the TikTok ads courses now!
Why should you enroll in TikTok ads courses?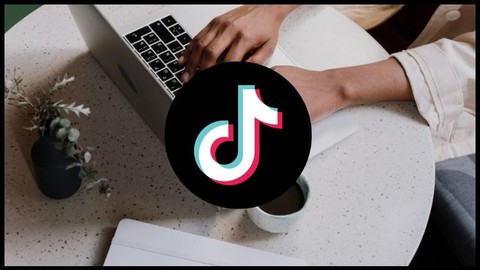 Enrolling in TikTok ads courses offers several reasons:
Stay ahead of the competition: As TikTok grows in popularity, more brands are turning to the platform for advertising. Moreover, by enrolling in TikTok ads courses, you can gain a competitive edge by staying ahead of the curve and mastering the latest advertising techniques."
Boost return on investment (ROI): A well-optimized TikTok ad campaign can lead to a higher return on investment. By acquiring the skills and knowledge through TikTok ads courses, you can, therefore, ensure that your ad spending generates good results for your brand.
Understand analytics and metrics: Through taking TikTok ads courses, you'll learn how to analyze ad performance using different metrics. This knowledge is precious as it helps you improve your ad strategy, find areas to enhance, and make decisions based on data
Adapt to Platform Updates: Social media platforms are continually evolving, and TikTok is no exception. Staying updated through a course ensures that you remain knowledgeable about new features and changes, helping you adapt your marketing efforts accordingly.
Who should enroll in TikTok ads courses?
Individuals and businesses interested in leveraging TikTok's advertising potential should enroll in TikTok ads courses. Whether you are a marketer, entrepreneur, content creator, or brand representative, this course offers valuable insights and knowledge to effectively reach and engage with TikTok's vast user base through targeted and creative ad campaigns.
Top 10 TikTok ads courses in 2023 (Free & Paid)
TikTok Ads Ultimate Course for Beginners
Price: Free
NestScale's comprehensive TikTok ads course is specially designed to equip you with all the tools and knowledge needed to launch successful ad campaigns on this dynamic platform. With this course, you'll have the unique advantage of creating captivating TikTok ads from scratch, even if you have no prior experience in advertising.
If you are a Shopify store owner who takes special attention to TikTok and wants to skyrocket sales by relying on TikTok, then this is the right place for you! NestScale's A to Z TikTok ads course is designed with Shopify business in mind. Our TikTok expertise will guide you step-by-step through the process, ensuring you gain the confidence to craft attention-grabbing content that resonates with TikTok's diverse audience.
This course is a must if you are:
Business owners (especially Shopify store owners/small businesses)
Beginner
Facebook advertiser
After this course, you can:
Create attention-grabbing TikTok ads from scratch, no prior experience is needed;
Launch targeted campaigns that are optimized to drive sales right from the outset;
Use re-targeting and retention campaigns to generate more leads and nurture your audience;
Set up (multiple) TikTok pixels and integrate them into your Shopify store swiftly;
… and so much more!
This course includes 5 modules, each lasting 15 minutes. Our expertly crafted modules are designed with your busy schedule in mind, ensuring that every minute spent is packed with valuable insights and practical knowledge. If you want to save time while acquiring the whole picture of TikTok ads, NestScale's TikTok ads course would be the most suitable one.
TikTok Business Learning Center
Price: Free
The TikTok Business Learning Center serves as a comprehensive resource, offering a plethora of videos, valuable assets, and guides tailored for TikTok beginners. Through this platform, you'll gain invaluable insights into how TikTok for business operates, empowering you to harness its growth potential. Applying these learnings to your online store can optimize your marketing strategy and maximize profits. Take advantage of the TikTok Business Learning Center to unlock the secrets of successful TikTok advertising and propel your business to new heights.
TikTok Masterclass
Price: Free (regularly priced at $495)
In this TikTok ads course, you will explore a comprehensive range of topics, spanning from fundamental concepts to advanced strategies for collaborating with prominent brands on the TikTok platform. Within the course, you will be exposed to various essential elements, such as brand collaboration outreach templates, video planning and storyboard templates, influencer case studies, budget templates, editing techniques, scheduling methods, and much more. Immerse yourself in this enriching experience to gain a well-rounded understanding of TikTok marketing as well as elevate your expertise.
This course covers:
TikTok fundamentals
Building your audience
Creating a cost-effective brand image while staying authentic
Collaborating with multiple brands
Increasing engagement on TikTok
Monetizing your TikTok influence for earnings
TikTok Primer
Price: Free
TikTok Primer presents a comprehensive, step-by-step tutorial on harnessing the power of TikTok for marketing purposes. Developed by seasoned TikTok content creators, this course draws from their firsthand experience in building their brands and followers on the platform. In addition, they share their expertise to guide you in effectively utilizing TikTok to reach a broad audience, drive traffic, boost sales, and implement specialized marketing tips and tricks.
After this course, you will:
Acquire TikTok tactics that empower you to promote your offers, enhance engagement, and achieve optimal results.
Learn how to maximize your impact on the platform by seamlessly sharing your TikTok content across various social media platforms.
Benefit from three bonus videos and guides offering easy-to-implement marketing strategies tailored for TikTok.
Master the art of targeting the right users and skillfully directing traffic to your offer pages.
TikTok for Business Creators
Price: Free
This course delves into the advantages of utilizing TikTok to attract potential customers and leads to business pages. Spanning just over 56 minutes, the course is divided into 5 sections, meticulously guiding beginners through the process of establishing their own TikTok business account. After completing the lessons, students will be awarded a certificate of completion as a testament to their newfound expertise in leveraging TikTok for business purposes.
The course includes:
Earning revenue through TikTok partnerships and collaborations.
Utilizing TikTok as a platform to sell products, merchandise, and services.
Leveraging TikTok's potential for business growth.
Establishing your TikTok account with creative best practices.
Developing and implementing an effective content strategy to maximize engagement and success.
Advertising on TikTok
Price: 1-month free trial; $26 one-time pay after trial
Designed with beginners in mind, this TikTok ads course caters to those seeking to establish a robust social media presence. Furthermore, the course is divided into four distinct parts, each featuring its chapter quiz. Completing these quizzes is essential to earn the certificate for this comprehensive course.
This course covers:
Understanding TikTok advertising and its framework.
Establishing ad groups with specific budgets and schedules.
Navigating through TikTok ads setup.
Creating and exploring TikTok ad ideas.
Crafting instant pages, collection ads, and Instant forms.
Identifying target locations for TikTok ads.
TikTok for business
Price: Requires Skillshare membership, priced at $99/year or $19/month.
This TikTok course is available on Skillshare and is dedicated to teaching you how to effectively market your business, products, brand, or events using the TikTok platform. Specifically designed for small businesses or entrepreneurs with limited marketing budgets, the course offers creative and resourceful tactics that can propel your business forward on TikTok. You'll gain valuable insights into setting up your TikTok account for business purposes, crafting engaging videos that align with your brand, and effectively leveraging TikTok influencers for marketing success.
The course encompasses:
Strategies to enhance sales and conversion rates through TikTok.
Comprehensive TikTok basics and guidance on finding suitable influencers.
Real-life example videos that showcase various marketing tactics
A Complete Marketing Course for TikTokers
Price: $99.99
This comprehensive TikTok ads course serves as an all-encompassing guide, empowering you to leverage TikTok effectively to drive users to your other social media platforms as well as attract more leads and customers for your business. Whether you seek to promote your brand or business, this course equips you with the tactics to achieve success and scale your marketing efforts on TikTok.
This course includes:
The fundamentals of using TikTok for personal or business purposes.
Setting up your TikTok account and implementing effective marketing strategies.
Navigating TikTok's features, discovering trending challenges, and creating a TikTok account in less than 5 minutes.
Mastering the art of creating trending videos to expand your follower base and promote your business.
TikTok Marketing 101: The ultimate guide for beginners
Price: $49.99
This TikTok ads course equips you with the essential knowledge to expand your following, foster a thriving community, and generate income on TikTok. Throughout the course, you will have direct access to the instructors, enabling you to seek clarification on any platform-related inquiries.
This course will help to:
Discover how TikTok can be effectively utilized to elevate your company and brand presence.
Gain insights into TikTok's algorithm
Master the art of leveraging influencers and promotions to achieve rapid growth on the platform.
Stay up to date with the latest features and functionalities offered by TikTok, hence ensuring you remain at the forefront of innovative marketing strategies.
TikTok MasterClass – Complete guide to TikTok (Udemy)
Price: $89.99
Among the various TikTok ads courses available on Udemy, this particular one stands out as a comprehensive guide to TikTok in 2020. Regardless of your level of familiarity with the app, this course is thoughtfully designed to walk you through every aspect of TikTok. Covering topics such as creating TikToks, utilizing sounds and effects, exploring trends and hashtags, and much more, it caters to a diverse audience and is instructed by Indie Media.
This course gives you:
Master the art of using the app proficiently.
Learn the process of recording captivating videos.
Discover how to add engaging effects to enhance your content.
Participate in challenges and trends to boost your presence on the platform.
Unearth valuable tips and tricks to streamline your TikTok experience and effortlessly navigate the app.
How to find TikTok ads courses that fit your brand the most?
In order to find TikTok ads courses that fit you and your business the most, you need to know if that course meets your requirements as a learner.
So what should you take into consideration when setting your requirements?
Course Content: Look for TikTok ads courses that cover topics relevant to your requirements, such as TikTok advertising strategies, targeting, campaign optimization, and using TikTok for Shopify stores.
Instructor Expertise: Check the credentials and expertise of the TikTok ads courses instructor. Look for instructors who have practical experience and success in TikTok advertising and marketing for small businesses.
Course Duration and Format: Consider the course duration and format. Look for courses that fit your schedule and offer content in a format that suits your learning preferences, such as video lectures, quizzes, and practical exercises.
Course Outline: Review the course outline to ensure it covers all the essential aspects of TikTok advertising for Shopify and small businesses.
Price: Compare the costs of different courses and weigh them against the value they provide. Look for courses that offer a good balance of affordability and comprehensive content. If you are a start-up and you cannot pay too much for a TikTok ads course, consider a free course (for example NestScale's TikTok course)
Best TikTok ads course for Shopify/small business owners
Now that you know how to find TikTok ads courses that fit your business the most. However, we know you are overwhelmed by a wide variety of TikTok ads courses on the Internet. As a result, you might still find it challenging. TikTok Ads Ultimate Course for Beginners by NestScale covers all you need! This course guides you on how to run, optimize, and scale your profitable TikTok Ads campaigns quickly, simply, and effectively.
Totally free
No experience is needed as we'll teach you from scratch
Save your time with 15-minute videos that cover all topics
Don't miss this opportunity to take your business to new heights with TikTok advertising. Enroll in NestScale's TikTok Ads Course today and discover the potential to scale up your ad campaigns with confidence and precision!