When it comes to the relationship between customers and business, it is connected by a variety of touchpoints that occur at different stages of the buyer journey. eCommerce customer touchpoints are important and have a huge impact on the customer experience with your brand and their buying decisions.
So in this post, we will dig into what an eCommerce customer touchpoint is and how you can make the most out of each touchpoint. Without further ado, let's get started now!
What are eCommerce customer touchpoints?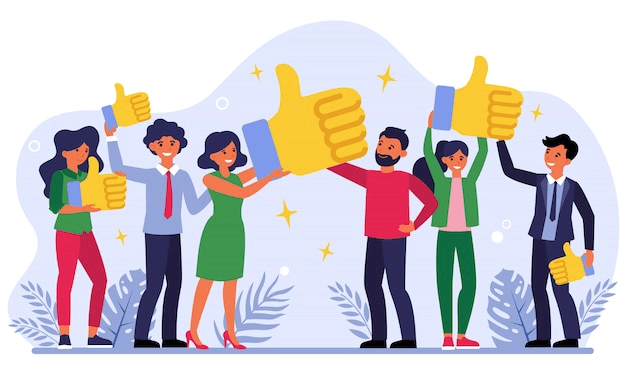 eCommerce customer touchpoints refer to all interactions between a customer and the brand throughout the entire customer journey. It starts from the moment customers are aware and curious about your brand, right up to their first visit to your website, making their first purchase to the after-sales experience.
Every interaction shapes the customer experience, and how they perceive your brand, and influences whether they'll do business with you again or not. By studying and understanding all of those interactions occurring during the customer journey, you can find opportunities to improve the customer experience and increase your business impact.
How to identify key eCommerce customer touchpoints?
Customer touch points are not isolated. They are often connected with each other and build up a holistic customer journey map.
Every touchpoint should be put together in chronological order to demonstrate what a typical customer's experience is like with a business. Therefore, what you should do first is map all touchpoints that affect customers during the shopping journey. As such, this helps you identify key touchpoints that can make or break a sale so you can focus on and get them right.
Typically, customer interactions with a brand are divided into three major phases: pre-purchase, during purchase, and post-purchase. The following are important touchpoints in each phase of the customer journey.
Customer touchpoints examples
1. Touchpoints before purchase
Search engine
Google is often the first place people turn to when they are aware of a new problem or opportunity. At this point, people tend to perform broad, general searches to understand their situation.
People search for many different answers, in many different ways every single second. Each time they search and find your content in Google, it's considered the very first touch point.
To reach out to as many potential customers as possible on Google search results, make sure you optimize your website's SEO and invest in great blog content relating to your products. In addition, you can list your products on your Google Shopping feed to increase your reach.
Word of mouth
Nielsen reports that 92% of consumers believe suggestions from friends and family more than advertising. Word of mouth is a traditional but effective way to increase your brand awareness and reach out to more people. In its most basic form, word of mouth is when you or someone else enjoys a product or store and then tells their friends and family about it.
A lot of consumers decide to purchase due to recommendations from their friends or family. As such, word of mouth should be categorized as a crucial touchpoint that you take into consideration.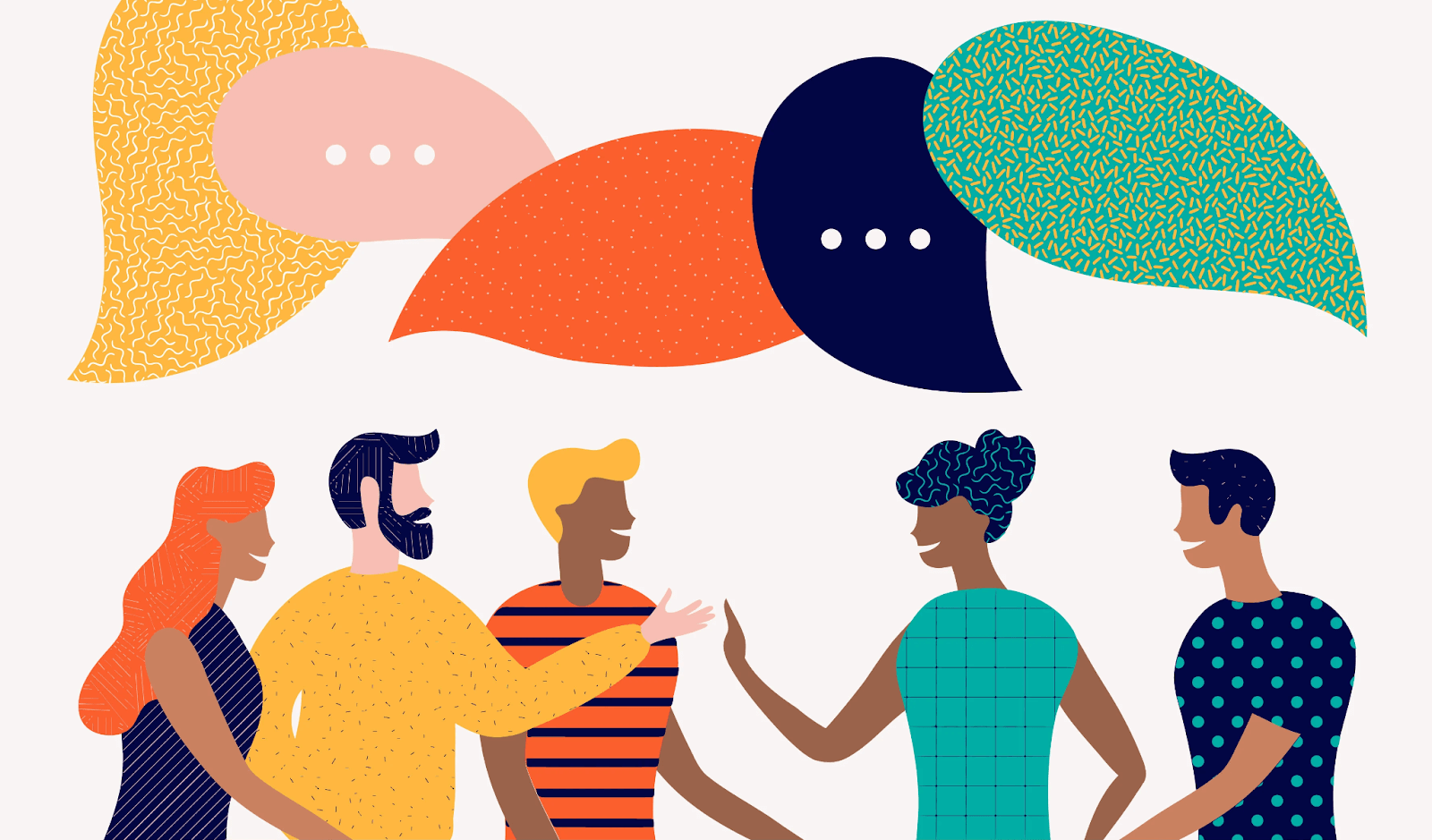 If you want to build organic awareness around your brand from word of mouth, there are some practical ways that you can do like incentivizing your current customers for referrals, requesting customer reviews post-purchase, and creating shareable viral content on social media, etc.
Social media
With 4.48 billion people using at least one social media worldwide, it's no doubt that social media is an important touchpoint that your brand should not miss out on.
There are now many chances for brands to promote their products or services on social media. You can start with creating an account for your brand, sharing the latest news about your products, promotional offers, etc. Take advantage of social media as a medium to increase your brand awareness, interact with customers and sell your products.
Not only a pre-purchase touchpoint, but you can also turn social media into a powerful sales channel that delivers a seamless shopping experience for customers. For example, you can sell your products on Facebook shop, TikTok shop, or launch live shopping to close sales right on the live stream.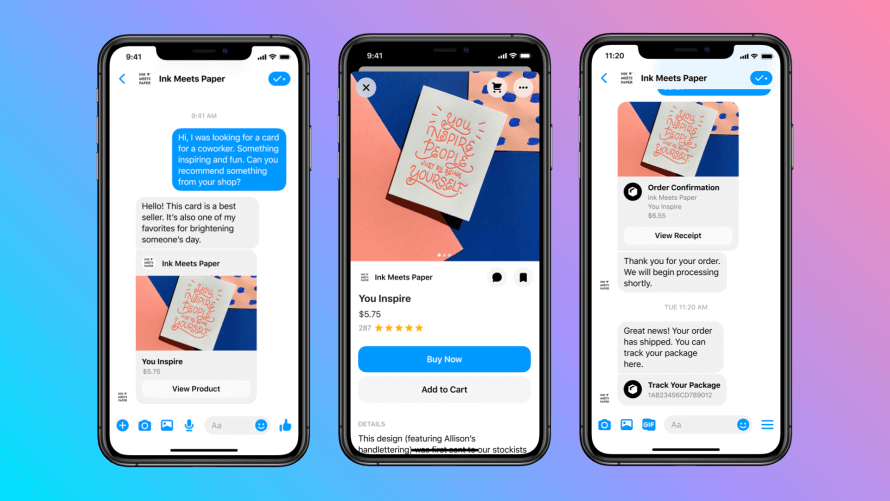 Influencers
It is reported that 93% of marketers have used influencer marketing in their campaigns, and it's now considered a trending advertising strategy.
Working with influencers allows your business to expand its reach to its audience. It's because their followers are likely to trust the influencer's recommendations and product reviews.
Online influencers are valuable customer touchpoints because they build trust with customers as a credible source for a specific industry. Through YouTube channels or Instagram pages, influencers have access to a larger audience of potential customers.
Micro-influencers are increasingly being employed for marketing since they can interact and relate with more people in a certain market segment.
Rather than spending your marketing budget on one celebrity post with 500k followers, you can tailor the message to more specific groups via 10-20 smaller influencers for the same price.
2. Touchpoints during purchase
Product page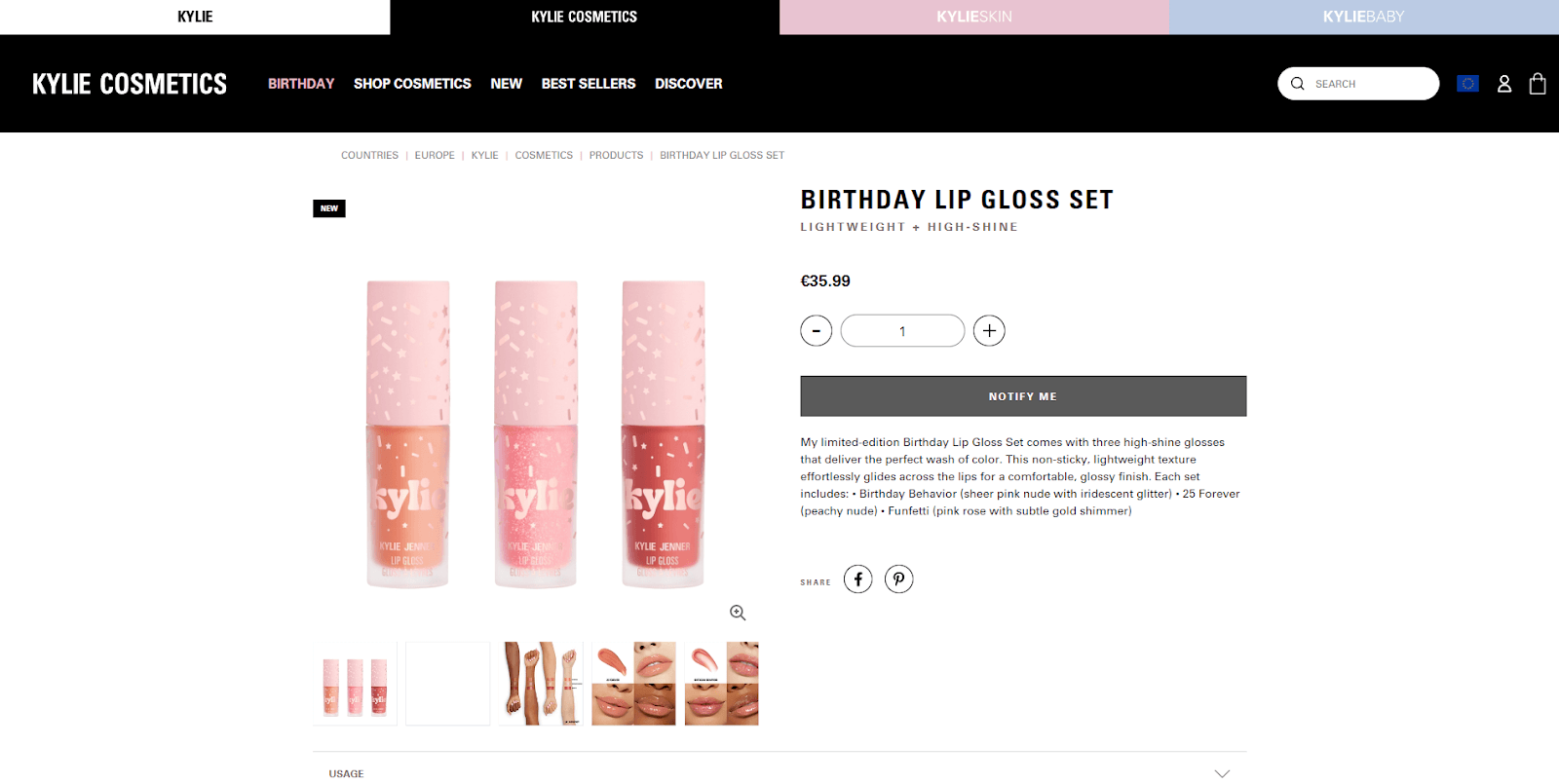 A product page is essential to every eCommerce website. With so brands selling similar or even identical products, a well-optimized product page can make the difference between an average page and one that converts.
Your product page touchpoint is where conversion events happen. Make sure you have a compelling product page that piques the customer's interest, addresses their needs, and has a clear call to action. In addition to those fundamental elements, it should include multimedia such as videos, gifs, images, and customer reviews that serve as social proof to persuade people to buy.
Customer reviews
Around 89% of customers read reviews before buying products. And 93% of people agree that online reviews have influenced their purchase decision. More importantly, the conversion rate of product pages displaying reviews is up to 3.5 times higher than those without reviews.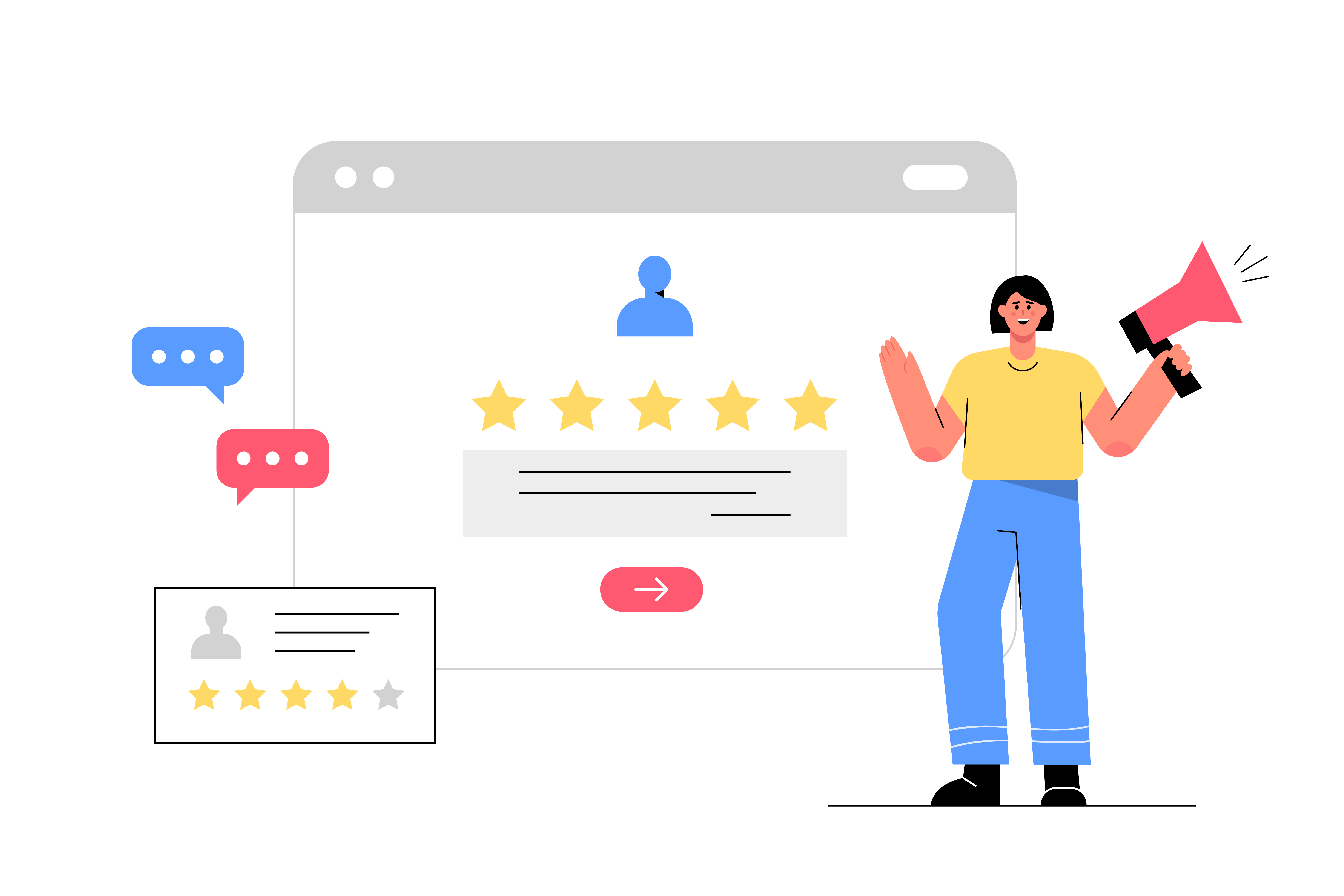 Customer reviews are a powerful touch point since they provide an objective viewpoint on your business from actual customers. A brand with many positive product reviews is far more likely to be trusted than one with few or bad reviews.
Encourage your current customers to submit reviews about your brand on sites like Yelp, Angi, Google, Trustpilot, and others. And don't forget to respond to both positive and bad reviews. As it shows that you genuinely care about providing excellent service to your customers.
Checkout
Checkout is a crucial customer touchpoint that can make or break a sale. This is the end destination that you want all visitors to pass through, so you need to make this touchpoint as seamless as possible.
Make sure that the checkout button is visible on every page. If the icon is too small or doesn't use a contrasting color, your customers may find it difficult to navigate. The button should also allow customers to check the products in their cart without having to navigate away from their current page.
Besides, optional registration is also a good way to lower cart abandonment rates by removing barriers during the checkout process. For example, you can simplify your checkout forms by displaying a single "full name" field instead of one for the first name and one for the last name.
Payment portal
The transaction itself is surely the most important touchpoint in their shopping journey. If the process doesn't instill confidence in your customer, they might well abandon their cart altogether.
To increase customer satisfaction during payment is to give them multiple options. At a minimum, your payment portal should include all major credit cards and digital wallets.
Customer service (chat widget)
Another purchasing touchpoint is the customer support chats widget. Offering to chat with potential customers during their consideration stage is a powerful tool you can use to convert them into buying customers.
Using NestDesk, you can easily manage customer messages from multiple channels in one place and have various features to support customers in less time. With the customer profile included right on the chat dashboard, you have a holistic view of the customer (basic information, order history, and previous chats) and thereby deliver a seamless and personalized service experience.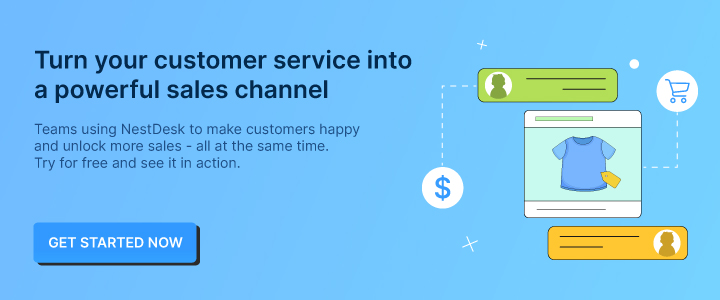 3. Touchpoints after purchase
Order confirmation
When you make an online purchase, you should receive an order confirmation email. If you don't get one, you could worry that your order didn't go through or, worse, that you've been scammed. As a result, an email confirmation serves as your first line of defense in terms of alleviating any concerns or providing answers to frequently asked questions.
An order confirmation email should include the order status, order items, delivery address, subtotals, tax, order reference, and final total, at the very least. It should also provide contact information in the event that any portion of the order is erroneous or if the customer wishes to cancel it.
Feedback surveys
A customer feedback survey after a customer's first experience with your product or service enables you to gauge their opinion, which can be utilized to improve future purchases.
Surveys are useful for evaluating your products, services, and the whole purchasing experience. If a customer has any problems with your product, service, or brand, a survey can provide you with valuable information. Was it a one-time occurrence? Or do you have systemic issues that are festering beneath the surface and could cause great damage in the future?
Most importantly, surveys provide you with the opportunity to address the issue. If your consumers have any complaints, proactively identifying them allows you to address them head-on. Furthermore, feedback surveys show clients that you care about their experience.
Email
Email allows you to reach out to and follow up with your customers directly. You can use it to ask for feedback or use surveys to gather customers' feedback at the end of their experience with brands.
Onboarding campaigns can help customers get more value from your product or service, reduce customer churn, and encourage them to stick with it. Email campaigns can also deepen customers' relationships with your brand.
Use email to boost high-value customers with exclusive offers and reconnect customers who haven't purchased from you recently.
Community
Take into account creating online communities like Facebook groups, Slack channels, and brand-hosted channels. These hubs serve as a post-purchase gathering spot for current and potential consumers, as well as brand advocates, to discuss your brand.
They can help customers with customer service, answer inquiries, launch new products or services, share success stories, and give advice. Furthermore, community members can serve as unofficial brand ambassadors, which is a very cost-effective strategy to engage your audience.
Deliver a seamless experience across customer touchpoints
If you want to maximize customer satisfaction and increase your conversion rate, make sure to focus on key customer touch points and optimize them. Identifying those touch points is the first step toward creating a customer journey map and satisfying your customers every step of the journey.
Besides, today's customers expect to have a seamless experience across all the touchpoints, and that's where the right omnichannel customer service software comes in. With an omnichannel customer service tool like NestDesk, you have all useful features in hand to satisfy customers as shown below.
One intuitive chat dashboard: Centralize all customer messages across multiple channels in one place
Get 360-degree customer view: Access to customer profile, order history, and conversation history while chatting with customers
Auto-assign, macro, private notes: Increase your customer service team productivity
Order generation: Create draft orders, pending orders, and paid orders while chatting with customers. No need to switch tabs
Report and Analytics: Keep track of support performance and revenue generated from customer service
NestDesk has all the features you need to deliver the best support at every customer touchpoint. Want to see how NestDesk fits your business?