For every online business across all industries, customers are always their most important part. Therefore, it's crucial to know who your potential customers are and understand what your customers want.
Understanding your customer insight is the first step of your successful eCommerce business. It enables you to perform market research, targeted advertising, usability testing, and keyword research more efficiently. In this article, we show you 5 types of eCommerce customers on your online stores and tips to convert them. Let's dive in immediately.
Online browsers/ Researchers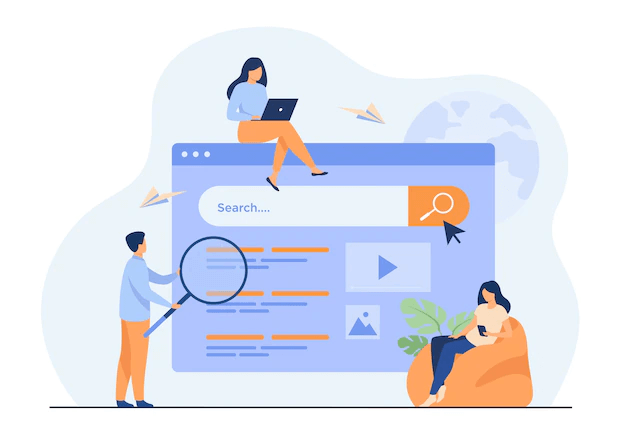 The online browser is one of the most common customer types. They research a lot, visit multiple sites and look for the best price and products. Also, they want to try the product before making any decision. Some of them even add products to their cart but never want to buy them.
You may need to invest a lot of time to convert these customers. But they also provide you with a field of data to research as they've dug deep into every corner of your business. There are 2 ways that you can follow to convert them into your new buyers:
Impress on every customer touchpoint
Showing off what benefits customers will receive when they make a purchase. Here are some effective touchpoints that you can convince them to use your products.
Beautiful images and interesting content
Detailed description and features
High-rating customer feedback
Detailed FAQ page
Remind customers with notifications
Usually reminding them of the items, sales events or abandoned carts can help you re-engage with these customers. You can send messages through SMS, Gmail, or mobile push notifications (If you have an app), or even direct messages on social networks.
Discount hunters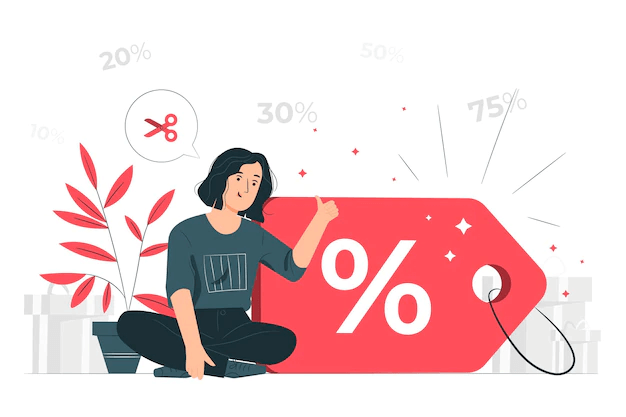 These customers look for goods that are valued for money, usually because they are on sale at a lower price than normal. They are often attracted by sales events, discount coupons, or anything else which can make them buy products with lower prices. And, yes, the easiest way to convert these customers is by giving them what they want.
Special offer emails
Sending messages about the discount can attract these customers' attention. You can send emails for many reasons such as special sale events, greeting discounts, store birthdays, etc. It helps you offer discount hunters a lower price on products they are interested in. By doing so, it meets their desire about the products and price which means a higher chance your sales will increase.
Run flash sales
Discount hunters can give you huge revenue in return if you provide them with usual flash sales. Besides, offering this can also help you to sell old products faster, clear your inventory, and make room for a new ones. To make your flash sales work better, you can create an urgency feeling by posting on social media or designing a countdown timer on your website.
Impulsive buyers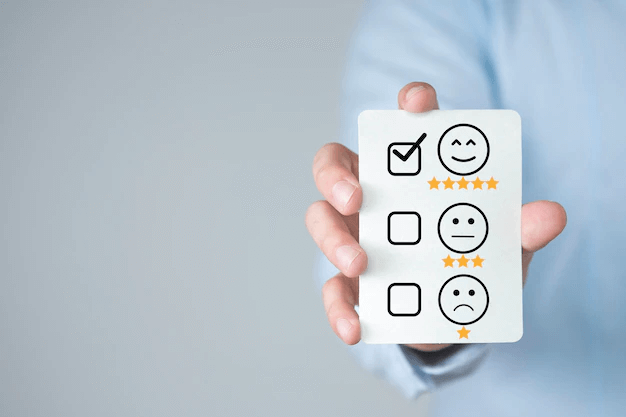 These customers decide to purchase items based on their experience when interacting with products. Therefore, the best way to convert them into new customers is to create attractive and interesting content. Besides, you can also upsell and cross-sell by showing them related products which can bring more benefits if they use them together with what they have bought previously.
Impress customers with attractive content
Beautiful images, funny videos, helpful videos, etc can help you increase the impression with this kind of buyer to convert them easily. By publishing those content, customers will know you as a trustworthy and loyal brand. The more customers trust you, the more they are willing to buy your products.
Impulsive players are a good chance for you to cross-sale or up-sale because they are more likely to buy your products without second thoughts. You'd better show them the benefit they receive when they use related products. By doing so, you can have a higher chance to increase sales and average bundle price.
The buying customers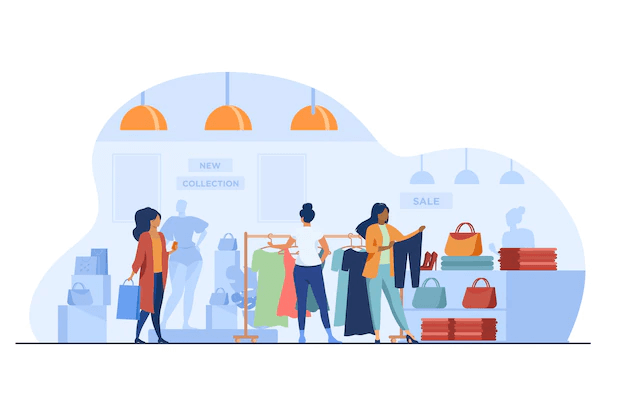 This kind of customer comes to your shop when they have already known what they will buy. Their only aim is to buy your products, not to visit and wander around your sites for nothing. It's easy to convert them, but you need to make things to be the most convenient for them on their way to buy your products.
Arrange categories
Customers need to find their products as fast as possible so your job is to put everything on your website in order. If your customers waste so much time scrolling down through a wall of text or lists of products, they can change to your competitor's stores. You can do this by creating short and simple categories, or you can add a search bar to quickly search for what customers want
Shorten process
Any process which causes dilation to the customer purchasing process needs removing. These customers want to finish their order as fast as possible. Therefore, you need to provide a simple buying process and quick checkout for your customers.
Loyal customer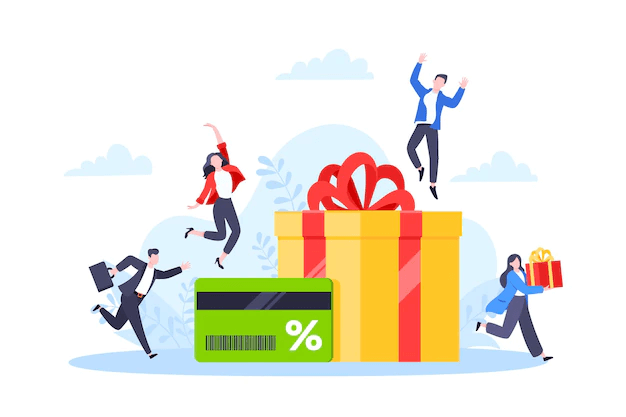 This kind of customer is more likely to repurchase, try new products and refer more. Loyal customers already know and understand your business and products, so try to keep them engaged with your brand and make them happy. Nurturing their loyalty and your business will grow dramatically.
Start loyalty program
Rather than finding new potential customers, more and more businesses are now investing in developing their relationships with old customers. You can start implementing loyalty programs for current customers, which can help you increase brand image, loyalty, and sales.
By rewarding them with points or gifts for their previous purchase, it encourages previous customers to repurchase and shows them your appreciation for their appearance.
Prepare a loyalty program: Before launching, you need to measure customers' level of satisfaction through metrics or surveys, face-to-face calls, etc. After that, identify your agents who are surely suitable to join the program.
Set goals and measures: Be realistic with your goals in every campaign. Besides, you need to measure your program by using helpdesk software to track and follow the results of the customer purchase cycle. If you are looking for a low-cost helpdesk software to manage customer relationships, consider our NestDesk app as a perfect solution
Consider your budget: You need to set 2 separate budgets for increasing customer retention and developing new customer relationships. Besides, consider your business situation. For example, you need to increase the budget steadily for loyalty programs if your business is going to scale above the average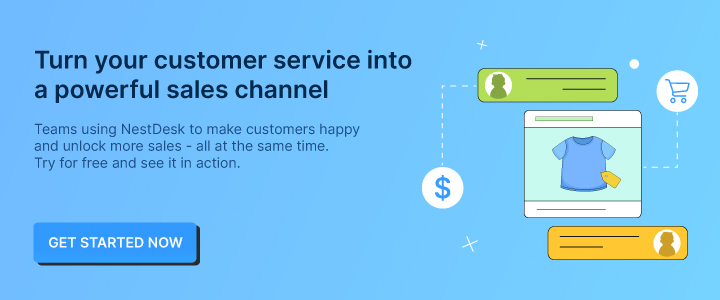 Product customization
Letting your customers create their own products can have a positive effect on your business. Customers can demand more for product customization after they try your products to fit their desire. Moreover, it can deliver real-time expectations for customers and gain better data. Below are some tips for you to customize your products:
Make customization easy to use: Don't waste your customer's time in any progress by making your customization complicated. You can create a category named "Product customization" or create a link and lead customers directly to the customized content.
Allow users to change their selections: Give users chances to change their features over time. You'd better set up a timeline so that customers can have time to think before making the final decision.
Understanding all your customers help grow your business
Having a deep understanding of who visits your online stores makes you better insight and easily converts them into your buyers. Furthermore, you can use their insight to develop products, improve customer service, get more sales, and scale your business.
Besides these above tips, NestDesk- is a cost-effective and feature-rich customer service solution that helps you turn browsers into buyers and manage customer relationships with your brand.