The holiday season is approaching fast, and with it comes the golden opportunity to boost your sales and make a significant impact on your business's bottom line. In the previous blog, we've guided you through the trends and steps to prepare for BFCM days. Now, it's time to get more serious to skyrocket your profit. In this blog, we'll unveil 6 key strategies and activities that are essential to not only survive but thrive during the Black Friday Cyber Monday (BFCM) madness.
Whether you're a seasoned e-commerce pro or just getting started, these insights will help you ensure a smooth and successful performance during one of the busiest shopping weekends of the year. So, let's dive in and unlock the secrets to BFCM success!
#1 – Build the right offers program
We're heading into one of the busiest times of the year, with people eagerly searching for the best deals. Hence, you can't afford to skip the discount and offers game. However, creating the most beneficial offers for both you and your customers isn't simple. There are two crucial factors to consider:
The historical spending data of your customers.
Finding the right balance between discounts and profitability for your business.
To encourage customers to buy more without hurting your profit, use their previous spending data. For instance, if most customers' historical spending value is $10, you can offer a 5% discount for orders over that amount. This encourages higher spending and boosts your sales.
Next, find the right balance between your discount and profit. We recommend you create a spreadsheet with revenue, cost, and discounting amounts to calculate. Ensure that your estimated profit is positive, securing your gross profit for BFCM.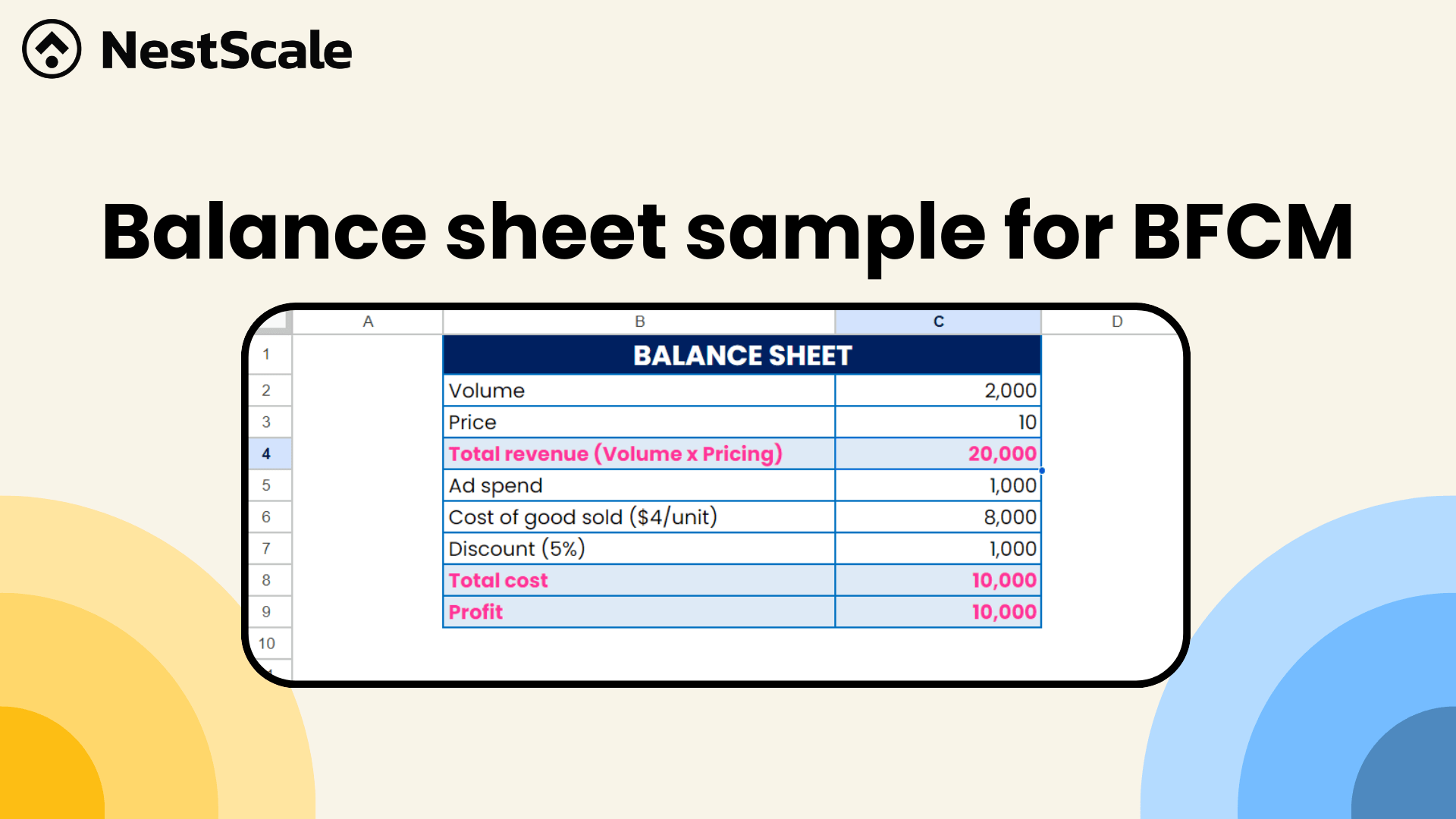 Finally, select an offer tactic that best suits your business. You have various options to choose from, including BOGO (Buy one get one), gift cards, free shipping, or pure discounts. Regardless of your choice, if you follow the steps above, you can guarantee both profit and a positive experience for your customers!
#2 – Don't neglect your onsite experience
As we've mentioned before, online shopping will be really popular this BFCM. There is a high chance that your customers will search for your business and look at your online website. Hence, you need to prepare a lot to welcome customers to your digital home and give them the best experience. And hey, don't forget to remind customers that you're having lots of great deals too.
So, how can you do this? To simplify the steps you need to take but still give you the best result, we recommend you focus on these 3 things:
During BFCM, your website's banner is as crucial as the front window of a physical store. It's the very first thing your customers see when they land on your site, so you want to make it count.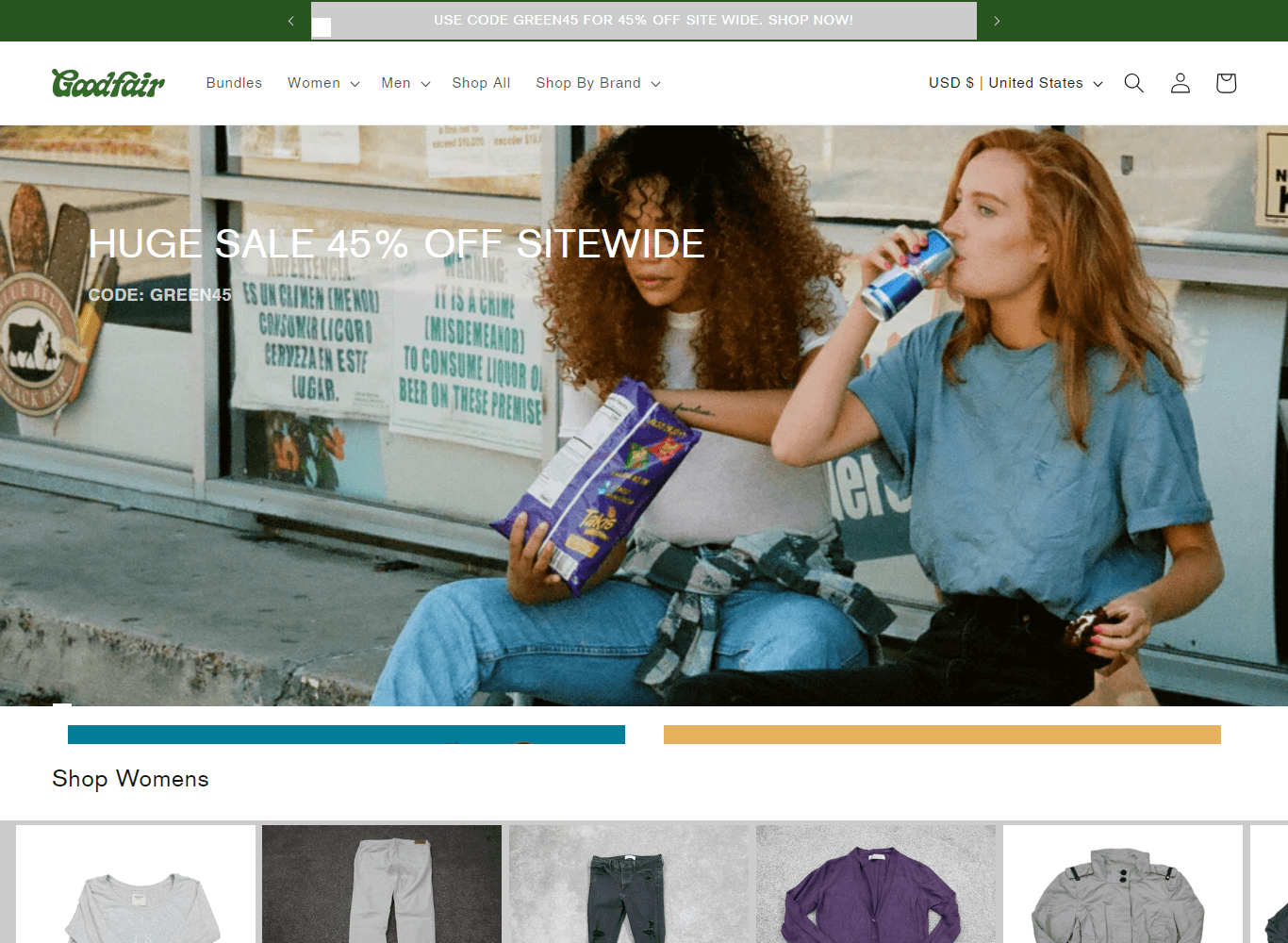 Keep it simple – no need for complex graphic designs. Include a clear and concise Call to Action (CTA), images of the featured products, and, most importantly, the discount amount. This way, your customers can quickly spot the deals you're offering and get right to shopping.
Pop-up
Pop-ups can be valuable for capturing leads or promoting special offers. However, timing and relevance are crucial. Pop-ups that appear immediately can be disruptive. Instead, use them strategically, such as when a visitor is about to exit or after they've spent some time on your site.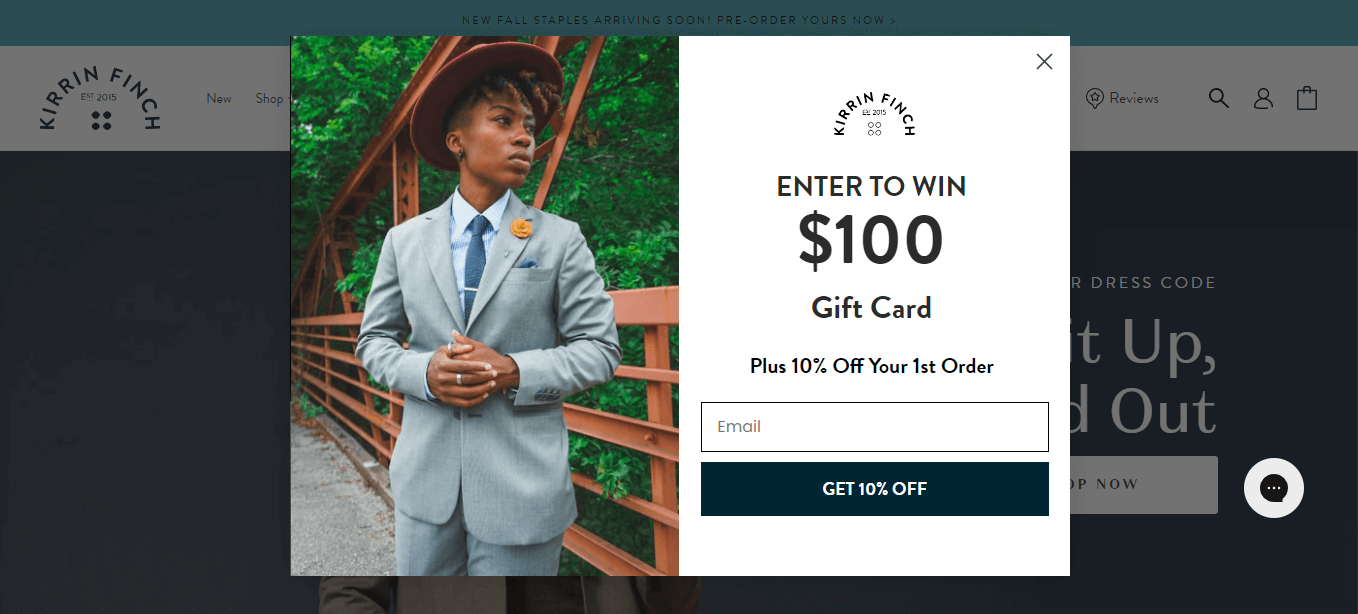 One note you should keep in mind is that the information on the pop-up must align with that on the banners. So, prepare yourself a BFCM-tailored pop-up that will immediately catch customers' attention!
Live chat
Live chat is an important thing that must be included in your BFCM customer service. With live chat, customers get instant answers, eliminating the need to search through FAQs or a helpdesk. You can even load it up with frequently asked questions to make things even more convenient.
You don't have to build your own live chat system for BFCM, which can be time-consuming. Instead, you can use a third-party solution. Take a look at NestDesk, for example. By integrating this app, you can offer real-time customer support with access to customer information and frequently asked questions, creating a seamless shopping experience.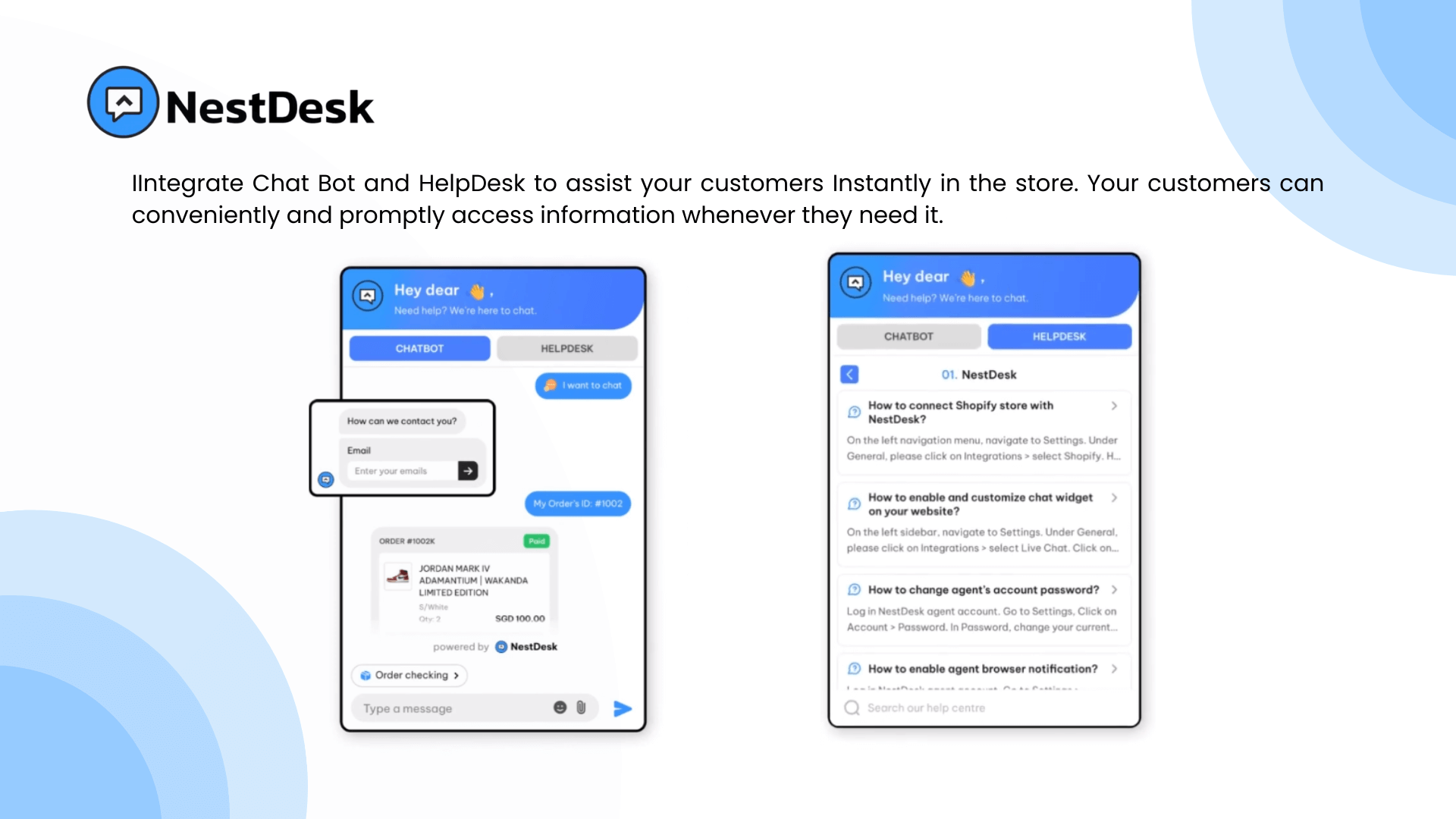 #3 – Try your best to reduce abandon cart
Another important puzzle to solve during BFCM for securing holiday sales is tackling cart abandonment. If your cart abandonment rate is soaring, it's time to pinpoint what's stopping your customers from sealing the deal. The line between a completed purchase and an abandoned cart is super thin, so it's crucial to get inside your customers' heads and provide them with the best experience.
Here's a rundown of what you can do to enhance their shopping journey:
Minimize the procedure for the checkout process
A long and complicated checkout process can frustrate customers and deter them from completing their purchases. Simplify the steps required to purchase by reducing unnecessary form fields, allowing guest checkouts, and enabling auto-fill for shipping and payment information. Also, make sure that the process is mobile-responsive, as many shoppers will be using their smartphones to make purchases during BFCM.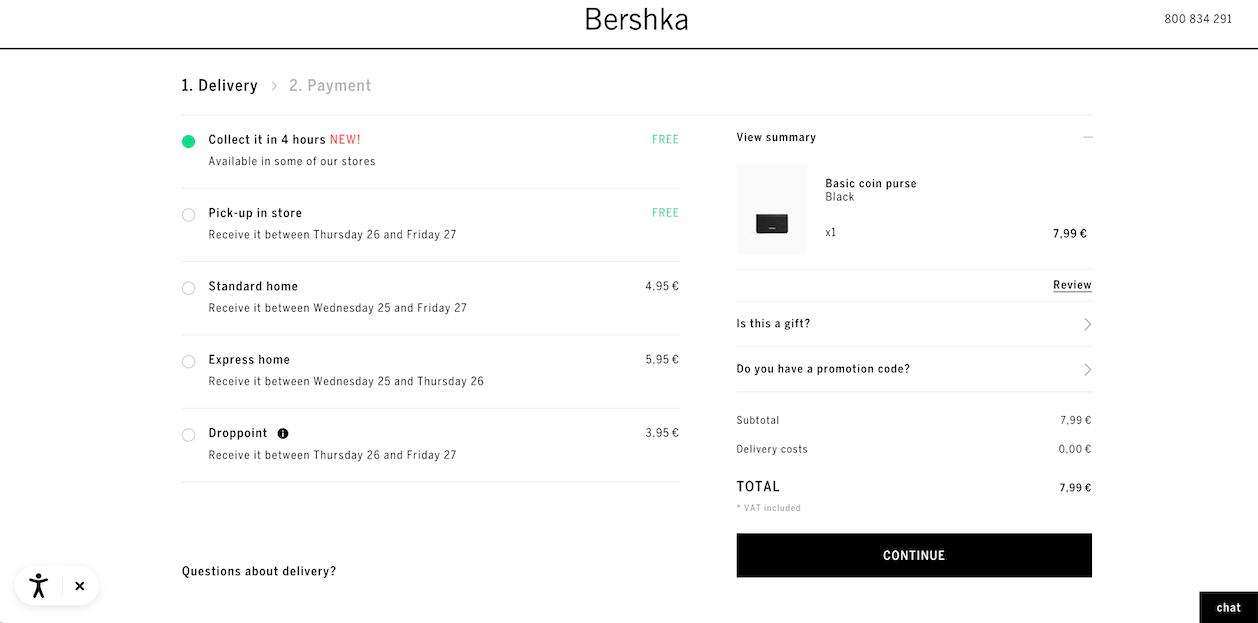 Offer multiple payment options
People have different payment preferences, so providing a variety of payment options can help prevent cart abandonment. If you can, try to add various payment methods for your customers to choose from, such as credit cards, digital wallets (e.g., PayPal, Apple Pay), and alternative payment methods (e.g., Afterpay) to accommodate a wider range of customers.
Clear and transparent pricing
Hidden fees and unexpected shipping costs are some of the most common reasons for cart abandonment. Therefore, we suggest you display all costs, including taxes and shipping fees, upfront in the shopping cart or during the checkout process. Customers appreciate transparency and are more likely to complete their purchases when they know exactly what they'll be charged.
Implement exit-intent pop-ups
Exit-intent pop-ups are designed to appear when a customer is about to leave your site without completing a purchase. Use these pop-ups to offer incentives like discounts or free shipping to encourage customers to stay and complete their purchases. Make sure the pop-up design and messaging are compelling and not intrusive.
Email reminder
Recover abandoned cart email works wonders for reconnecting with cart abandoners. To craft an effective reminder email, start by personalizing it to showcase the products they left behind. Ensure your email offers an easy, one-click path back to their cart with a clear call-to-action. When it comes to timing, be mindful not to flood their inbox with too many emails in a short span, as it could come off as spam.
Potential customers are all over social media, like Facebook, TikTok, and Instagram. Don't miss out on this great opportunity to connect with them; stay active on your social media accounts.
What you need to prepare for your social media channels this BFCM:
Regularly post content: Consistency is the name of the game. You need to keep your social media channels buzzing with activity. Keep your account full of information about your latest offers, new products, and fun content that will increase the reacts of your account.
Actively interact with people: Social media isn't just about posting and forgetting. It's also about connecting and engaging. Be responsive and interact with all comments, messages, and mentions. When customers reach out, don't leave them hanging.
Considering running ads: With the growing competition on social media, relying solely on organic reach might not cut it. That's where running ads comes in. Platforms like Facebook and TikTok are goldmines for reaching the target audience. To succeed, you'll need strategies to pinpoint your ideal customers and tools to manage your budget effectively
Looking to level up your social media game? Give NestAds a try. This management software not only helps you handle your ads but also fine-tunes your in-store targeting. Plus, it generates detailed multichannel reports to track your customers' buying journey. It's a game-changer for boosting your BFCM marketing and long-term strategy.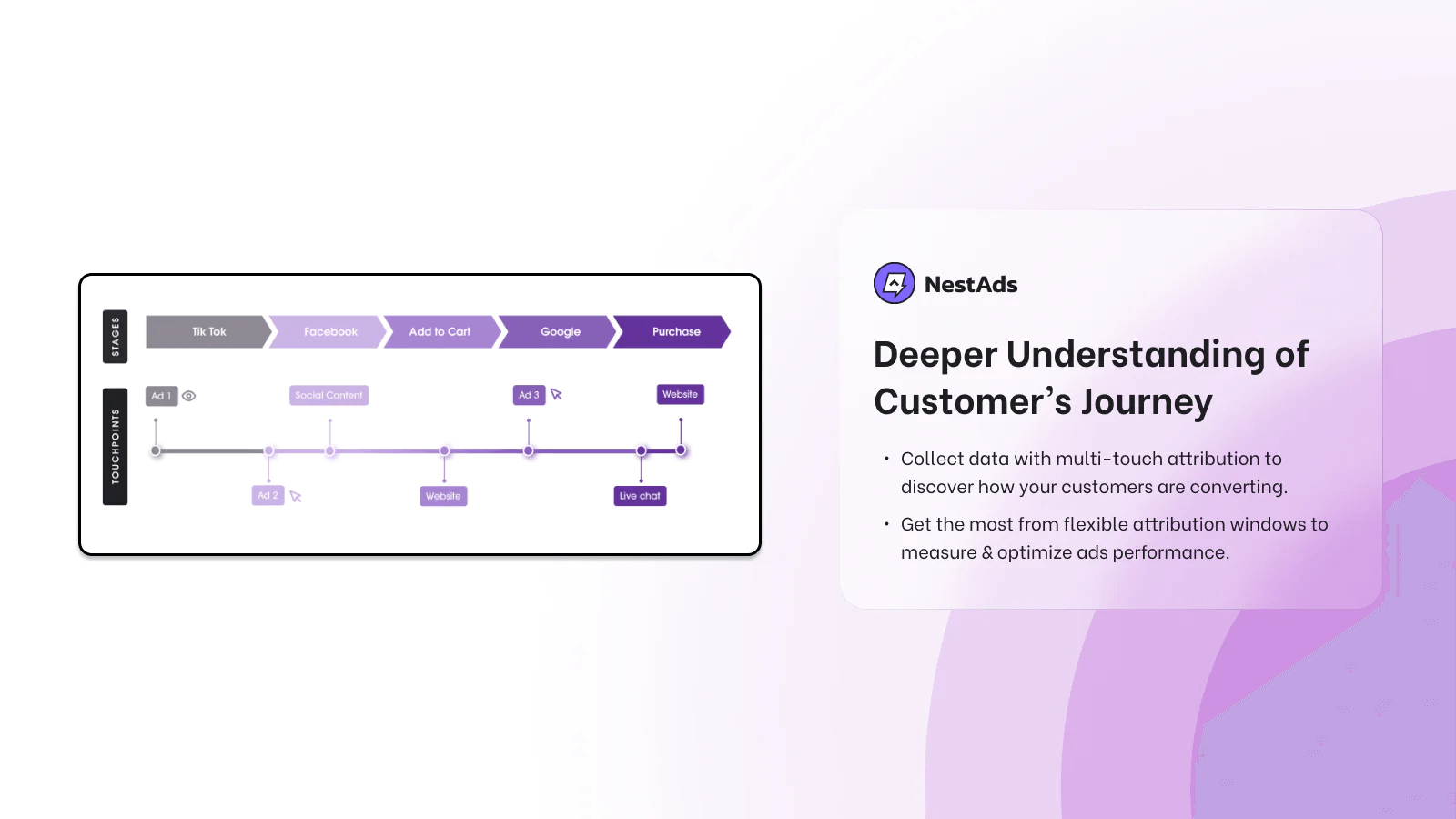 #5 – Increase engagement activities during BFCM
BFCM is not only an occasion to boost sales, but also a great chance to foster lasting relationships with your customers. Therefore, Engaging your audience effectively during this time can lead to a surge in not just revenue but also loyalty. Let's explore some of the activities that you can effectively use that get customers to stay longer with your business:
SMS marketing: If you have a list of previous customers, don't wait! Show them you care by sending regular SMS messages with exclusive deals, flash sale notifications, and BFCM reminders. Keep your messages straightforward, engaging, and action-oriented.
Email campaign: Email marketing is a great way to engage with your subscribers. So, make it extra during BFCM! Personalize your emails by using customers' names, recommend products based on their past purchases, and create excitement with countdown emails.
Early bird program: Show your loyal customers some love with an exclusive early bird program. They get first dibs on your BFCM deals, ensuring they grab their favorites before anyone else. It's a way to show appreciation for their ongoing support and build a sense of belonging.
Give rewards to your subscribers: Appreciate your subscribers with exclusive rewards, like discounts, free gifts, or early access to deals. These rewards foster a sense of community and keep your customers engaged with your brand.
#6 – Analyze your results
Analyzing your BFCM results is more than just number-crunching; it's about shaping your future strategies. Begin by looking at customers acquired during a specific period. Delve into their buying habits and see how they connect with your marketing campaigns. This helps identify which behaviors lead to happier customers with a higher Customer Lifetime Value (CLTV).
Once you've identified these key customer segments, the next step is to zero in on the marketing campaigns that have resonated most with them. The analysis ensures that your strategies remain aligned with the factors that bring you long-term, valuable customers, leading to sustained growth and success for your business.
It's time to boost your BFCM business results!
So, there you have it – all the tactics and trends to try during BFCM. It'll be a hectic time with plenty of work, but we're confident the results will be worth it. BFCM is an opportunity you shouldn't miss, so give it your all. Trust us, the performance during this season will significantly boost your annual business results.
Wishing you a successful BFCM season!